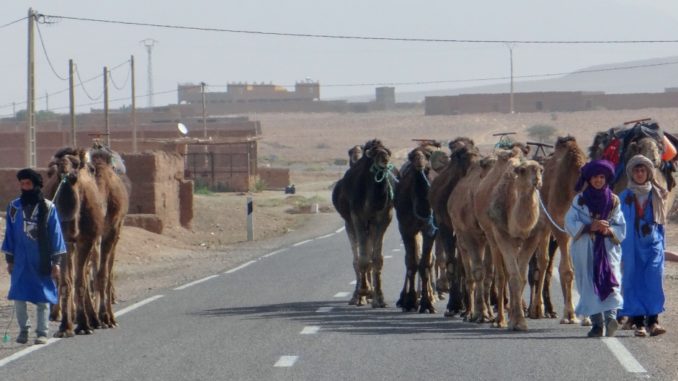 Zagan the motorhome has the sweet smell of honeysuckle wafting in through his windows. Around him every inch of the ground is cultivated to grow food or provide parking and relaxation areas for us motorhomers. He's parked in Camping Amasttou in Tazzarine (N30.774953, W5.5621). But despite the best efforts of the sweet aroma to lift our spirits, both Jay and I are both feeling a bit flat, tired and a tad Morocco'd out.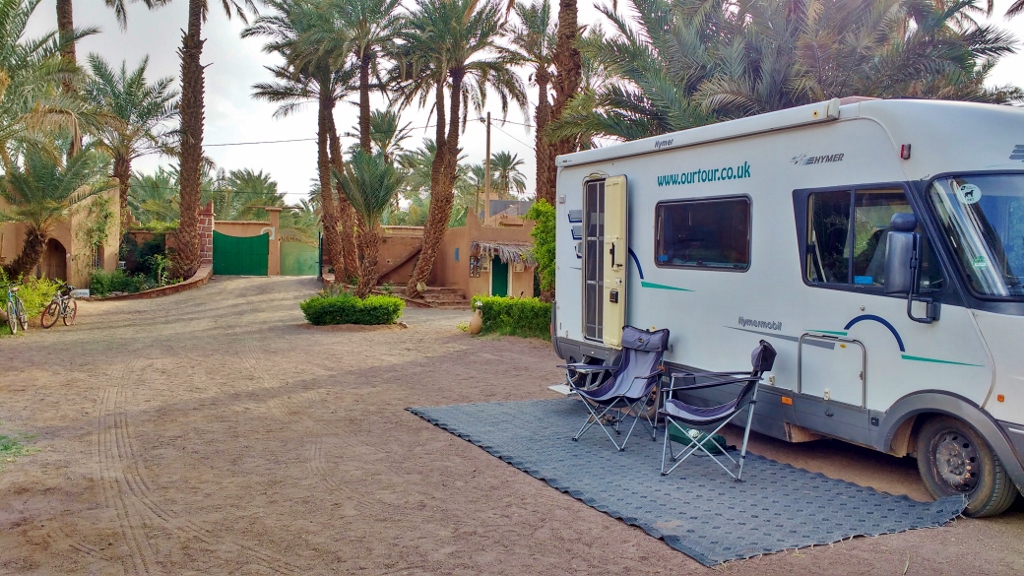 Morocco is an amazing country. There is always something to see and always something happening, however this can wear you out. Over the last 24 hours we have felt like the 'Pied Piper', as a convoy of kids followed us, during Charlie's evening walk around the palmeraie. They took it in turns to beg for money and sweets, and even after we got back to Zagan in the campsite, a couple of them tried pulling on the door to get in with us.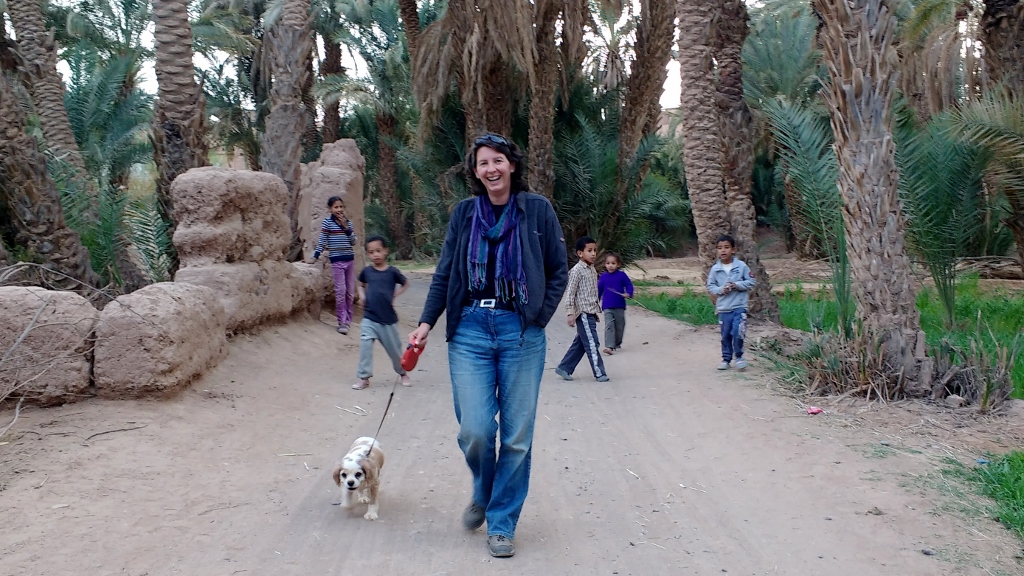 We've also felt ripped off by the campsite owner, who charged us double what we were expecting (and after two and half months here we have a good idea of the going rate) because we forgot to agree a price when we arrived. It was only a couple of quid more than it should have been, but it put us in a bad mood and made us wish we had gone to the nice campsite on the south of the town with a price list and warm welcome.
That said, this is Morocco and if we had stayed at the other campsite, we wouldn't have been driving through the town to see things like this…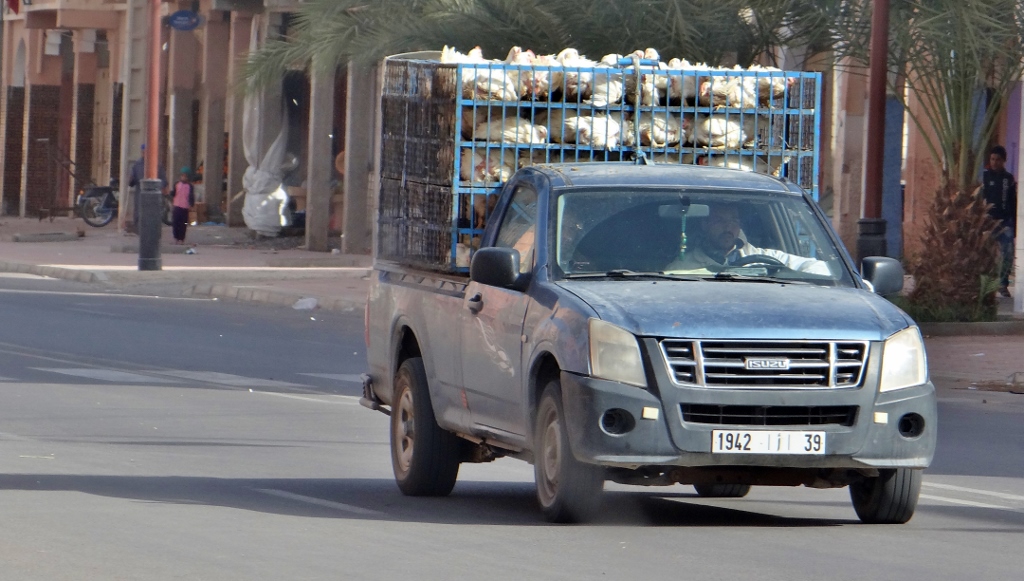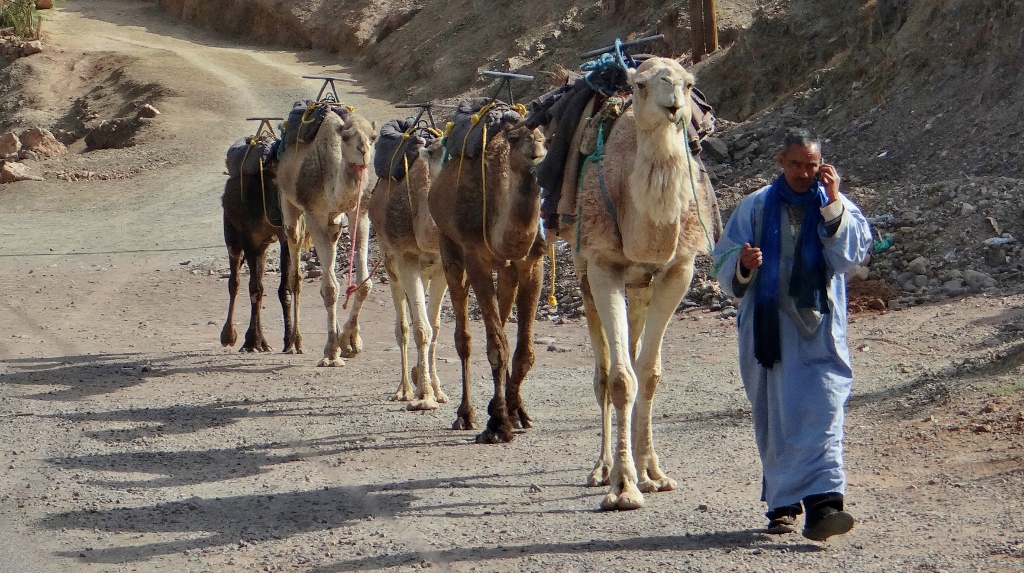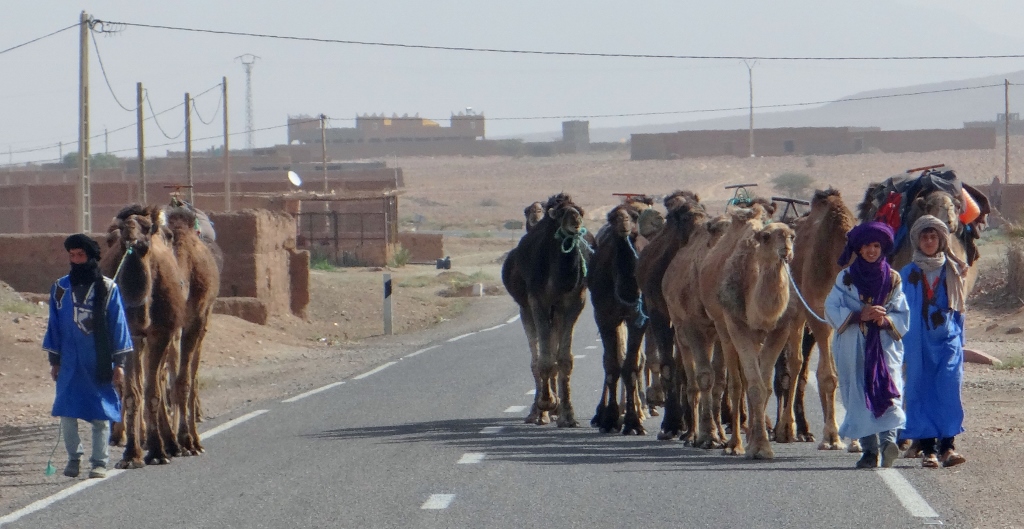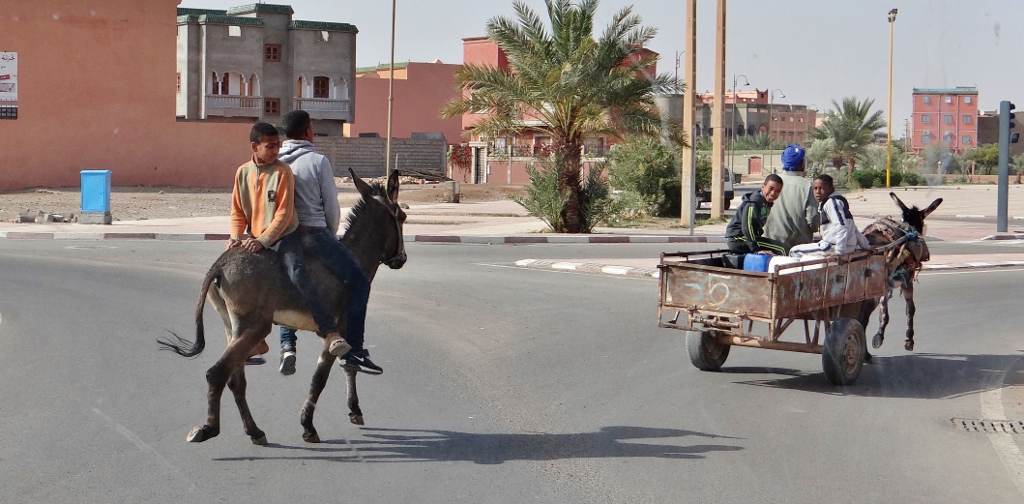 As we drove along we both agreed that the amazing vistas are now becoming normal to us, like a wall paper that we never pay attention to. We've spent the last few days crossing vast swathes of hamada, brown rocky landscapes surrounded by stony hills and very little else. Our colour palette has been reduced to brown land, blue sky (and a bit grey today), pinky orange sand and buildings, green tops of palm trees and wheat growing in the middle of nowhere. When we see people, the women are flashes of a bright colour that makes them stand out from their surroundings, while the men are part of the landscape, blending in with grey and brown robes.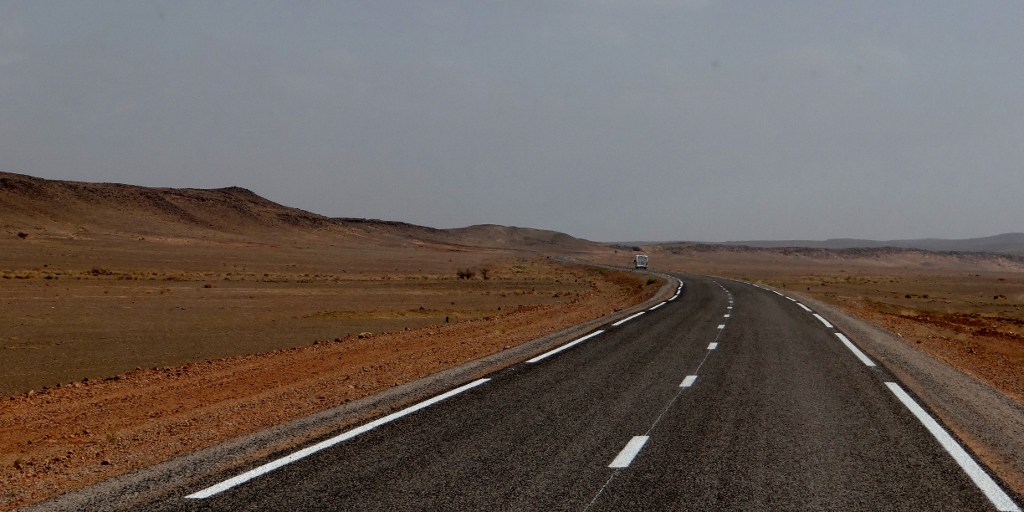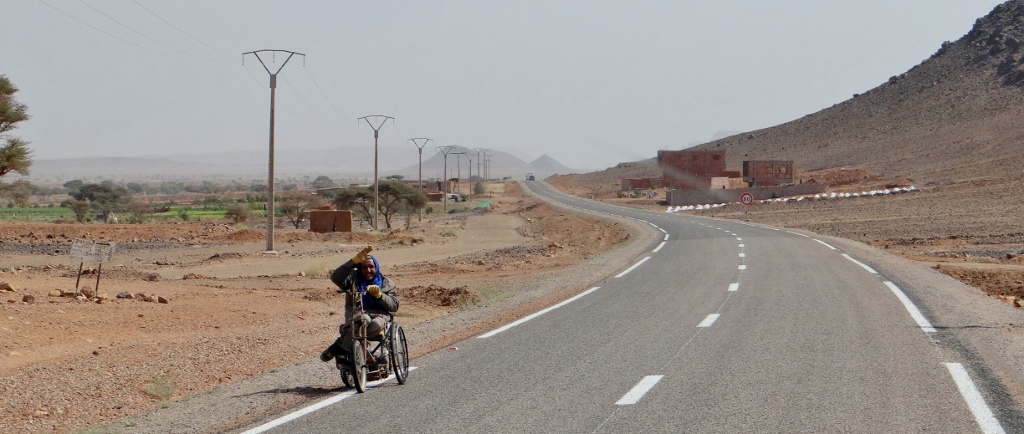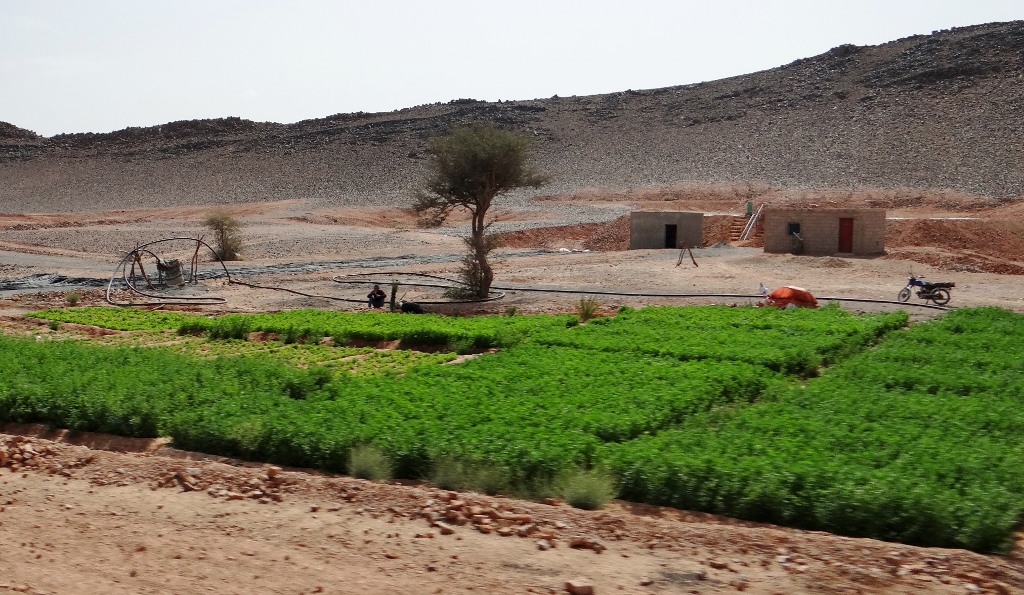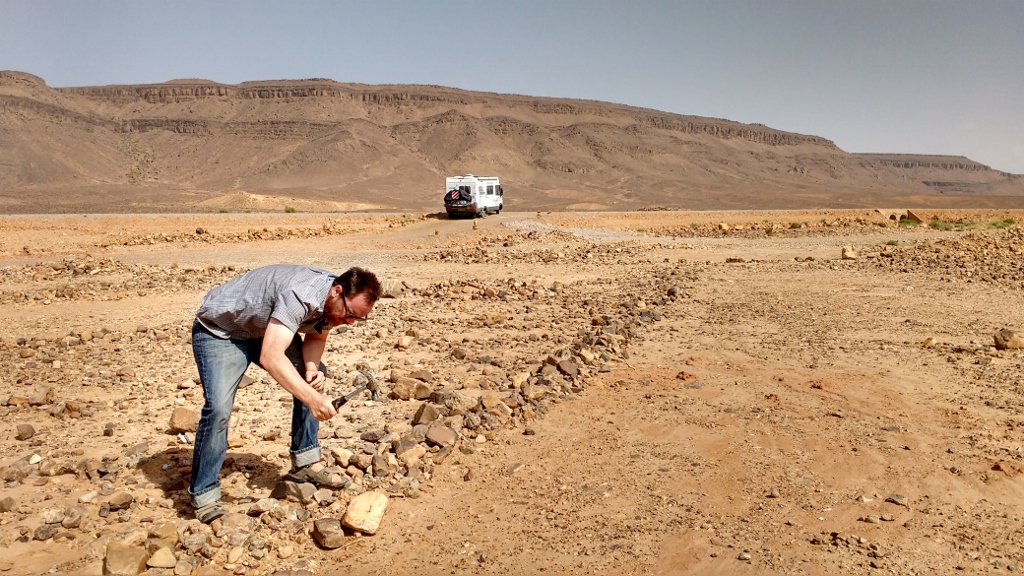 The first part of the N12 from Zagora to Tazzarine has only been tarmacked for about a year. We glided along its smooth black top, raised up by a couple of metres from the brown earth around us as if we were floating. Halfway along the N12 is the town of Tarhbalt, which we assume hadn't seen much through traffic prior to the road being done. It was like we were back on our first trip to Morocco five years ago, as children raced across fields to wave and beg from us, some even standing in the road to try and make us stop for them. Several women stood on the edge of the trickle of a river washing clothes, drying them on the dusty riverbed, while the men sat around the main street watching the world go by.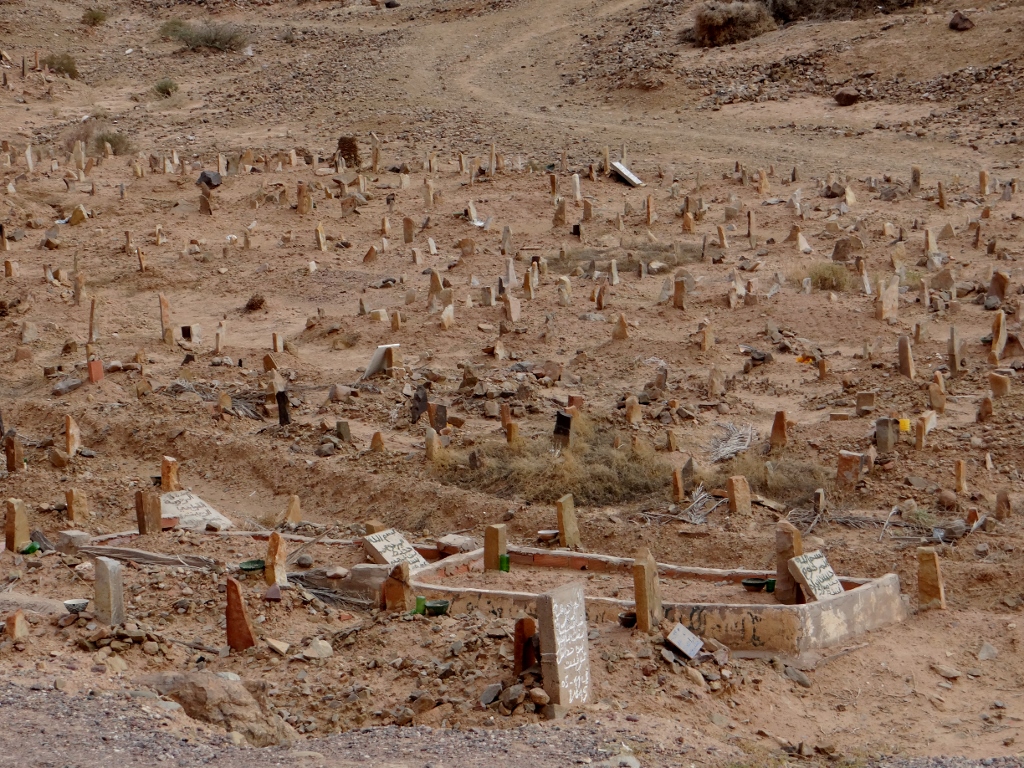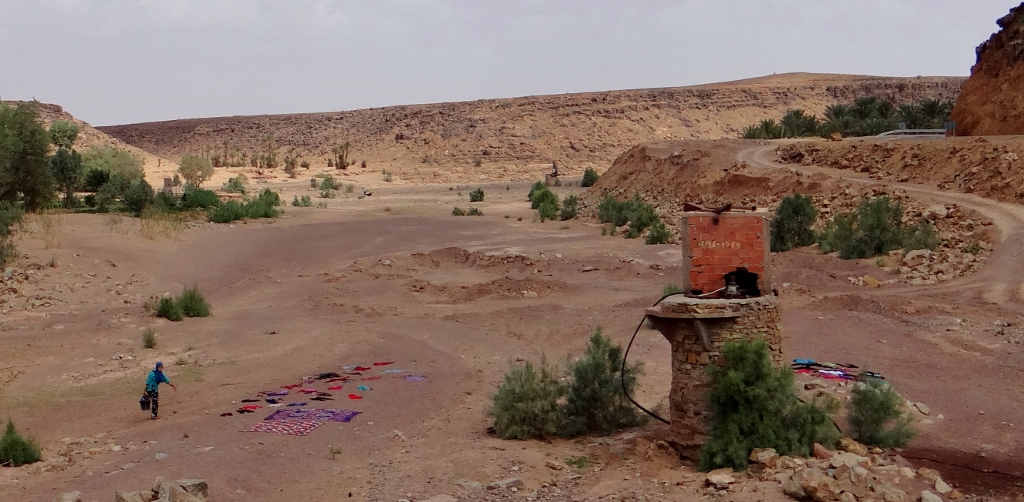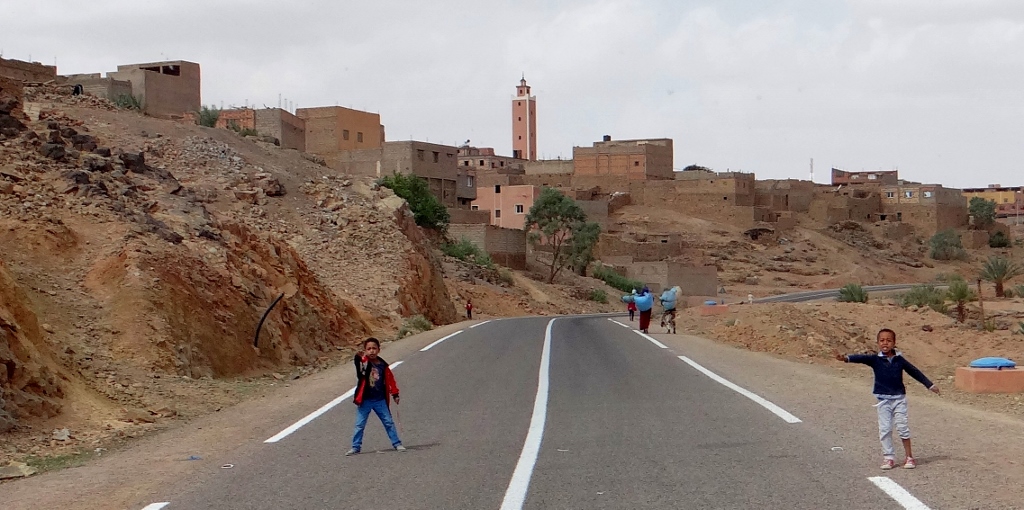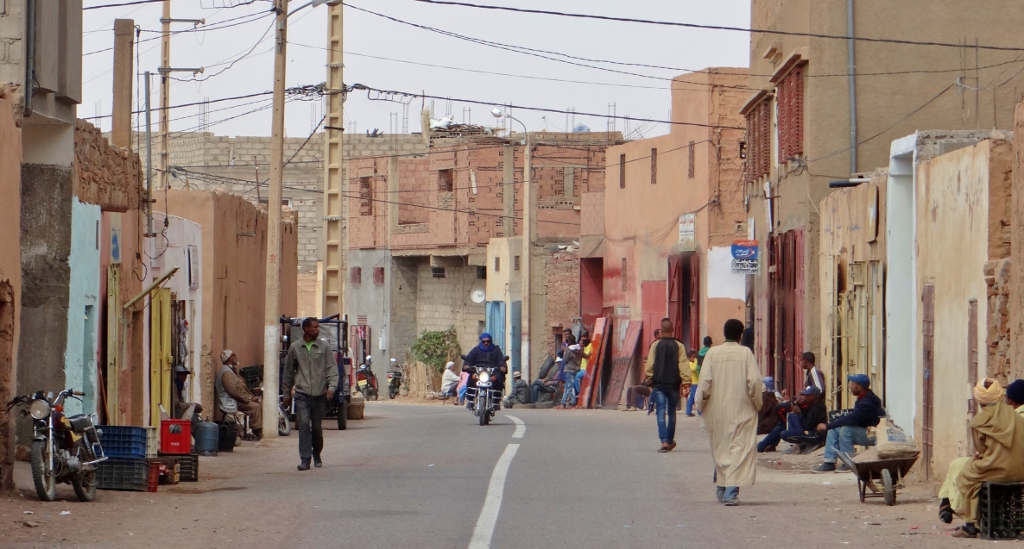 When we arrived at the campsite I made sure I asked how much it was this time before we settled in. Jay has been for an explore on his bike and we've taken Charlie for a walk around the nearby streets, this time the Pied Piper only attracted stares, waves and bonjours.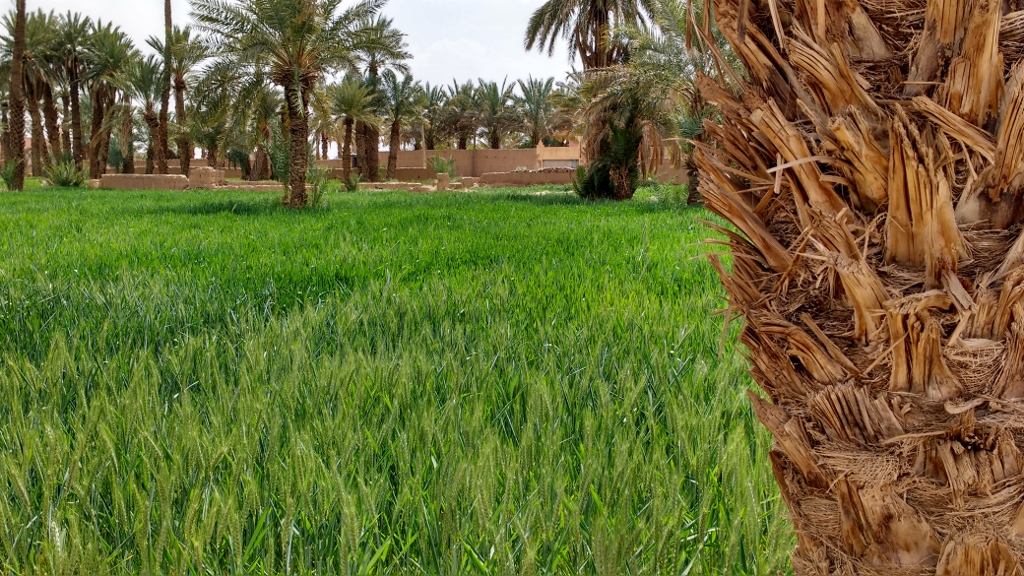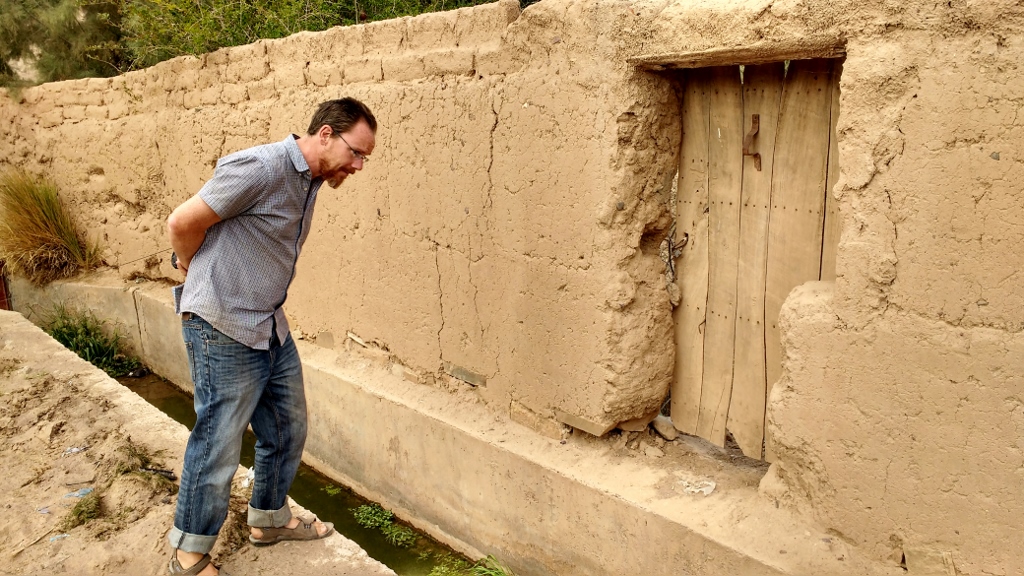 Tomorrow we push on for Erg Chebbi and the sand dunes; there is nothing like a sand dune to cheer you up. We have a couple of weeks left in Morocco and while I know I will miss it once we leave, I can't wait for the anonymity we have in Spain.
Ju x