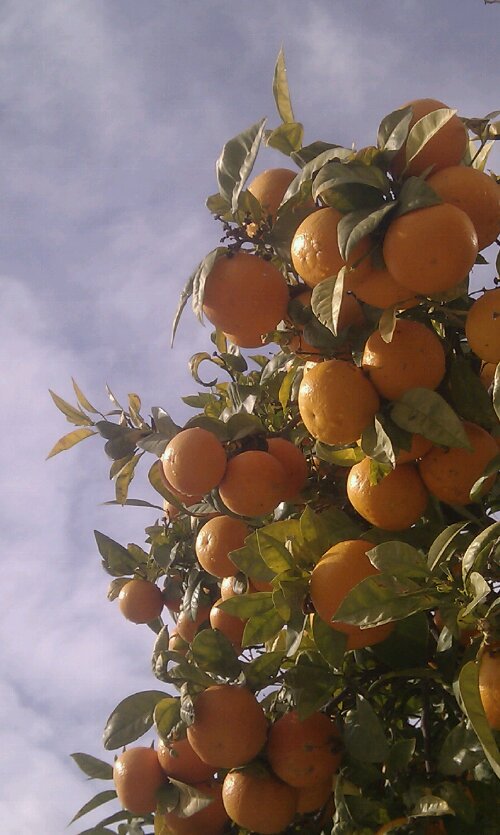 We're here – N37.01124 W7.93260
Weather – cloudy and it even rained a little bit, how rude!
After a quiet day yesterday we had an eventful night. Some locals were playing tunes in their cars until around 4.30am. It doesn't really bother me as we're invading their space (maybe it's what they do every Saturday) and besides we don't have to get up for anything in the morning. But from the raised voices and motorhome door slamming noises, it sounded like someone had words. The music stopped, but then the cars started to drive round and round the car park, wheel spinning and revving. Then they parked up again and it was back to the music – much easier to sleep. On top of all of this Charlie had a grumblie stomach (sometimes drowning out the music) and wanted out several times to eat grass – not easy in a large car park!
Needless to say we slept in this morning. We then decided to make our way to Faro and park up for the night – that way we'll avoid crossing the city when the traffic was busy on a work day. OK, so we'll miss Albuferia but we've been there on a previous holiday.
So we're in the capital of the Algarve, parked up right next to the castle – check out the link above, this wouldn't be possible in the UK, well certainly not for free. Granted the car park is also next to the train line and under the flight path – they land about a mile from here, but we've got earplugs on standby again.
We've been for a walk around the town and seen the cathedral and a couple of churches.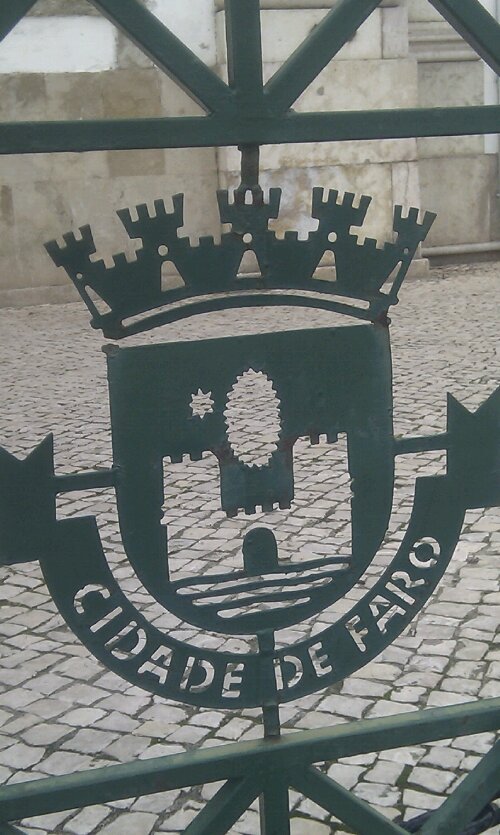 The town is surprisingly un-built up (if there is such a phrase), sure there's the airport etc, but it doesn't feel like a big town.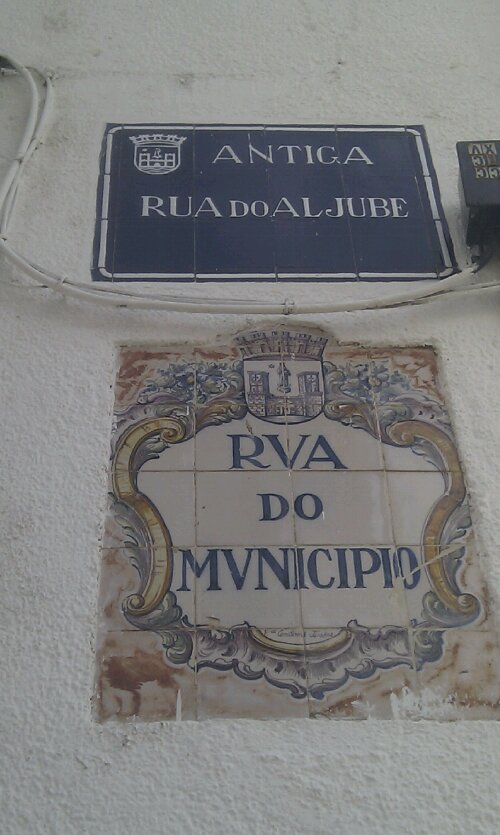 Maybe that's because we haven't really ventured away from the old town, or maybe people fly in and disperse along the coast so the town hasn't expanded with tourism like others. Who knows!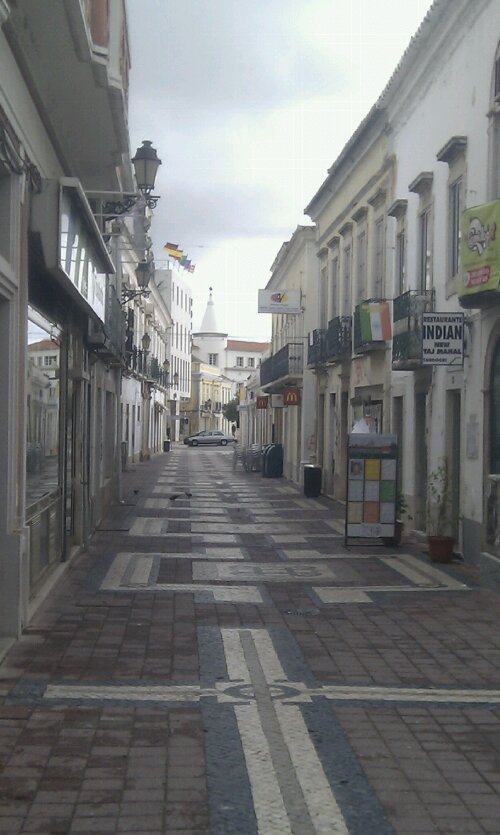 Anyway J got to snaffle a couple of free oranges (the trees are loaded everywhere at the moment) on our tour of the sights, something he's been dying to do since we started seeing them in gardens.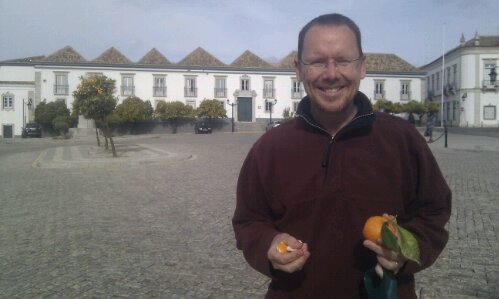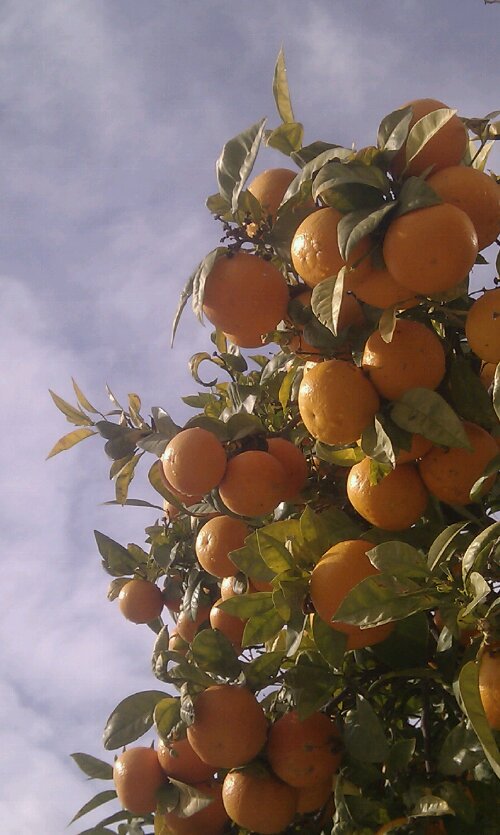 Also, good news, J got his appetite back so we nipped through the old town to McDonalds – his choice! I tested out their euro menu which includes a toasta mixta – cheese and ham toastie, sort of!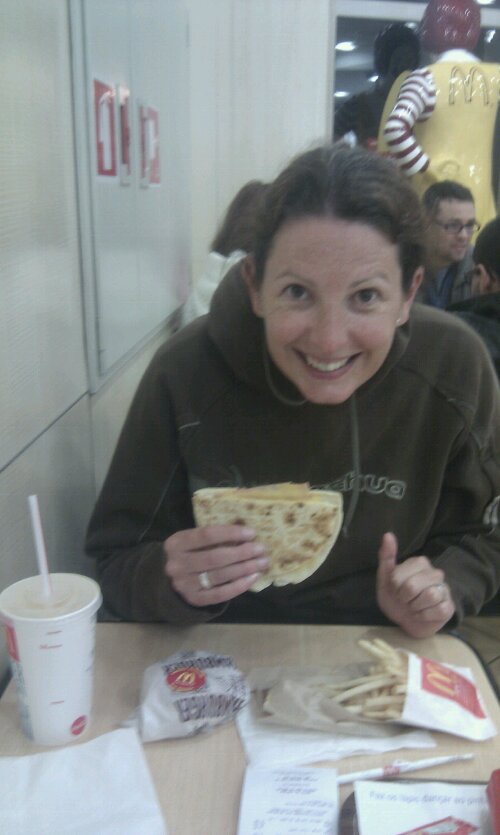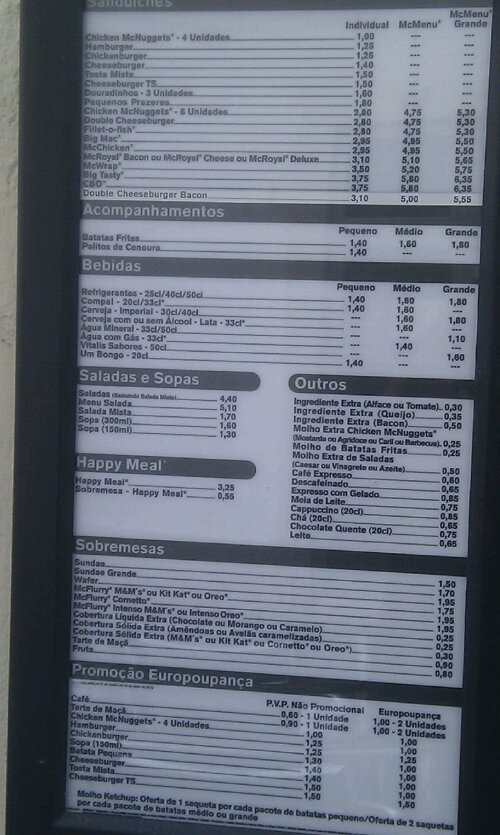 Tomorrow we'll be attempting to collect our first bits of post which we've had sent here using the Post Restante facility – wish us luck! Hopefully it won't end up being as hard fought as this tile painting of the Portuguese retaking Faro from the Moors.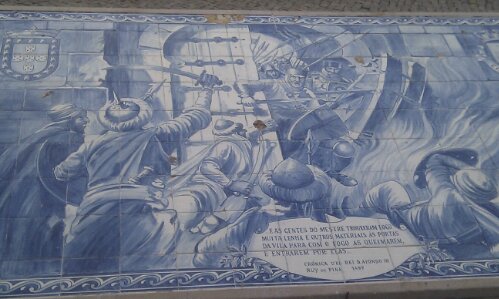 Have a good week and don't work too hard!
Ju x