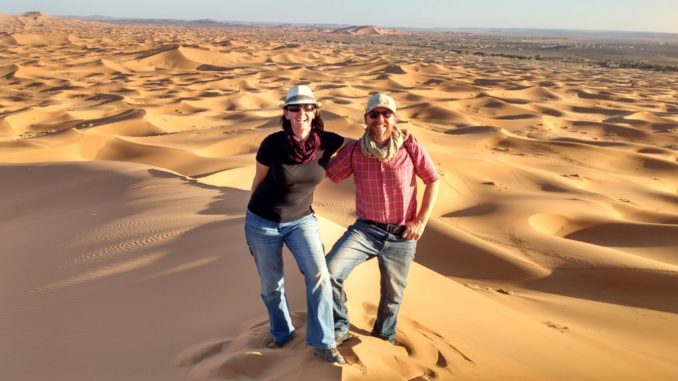 As I sit and type this I can't believe it was only 12 months ago that we were parked next to our friends Phil and Jules at the aire in La Linea marina, overlooking Gibraltar. Little did we know that at the stroke of midnight 2017 would be ushered in with two hours of fireworks – to our delight and much to Charlie's annoyance.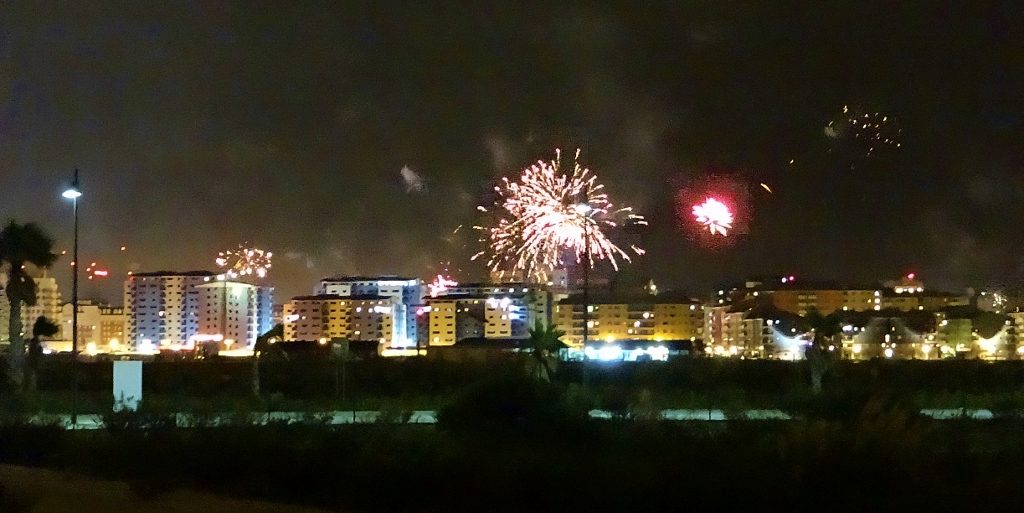 2017 has flown by for me. We spent the first seven months on the road, returning to Morocco at the start of the year to run the Marrakesh half marathon. Our three month tour there was quite different from our previous trip in 2012, no doubt because we've changed a bit, now having quite a few more motorhome miles (and countries) under our belts. After visiting Morocco and Tunisia in the past the culture shock didn't hit us as hard, and being more relaxed meant we were able to push ourselves to do things we would never have dreamed of last time. We managed to squeeze in my first 10k in Fes ahead of braving it in the guarded parking bang in the middle of this fascinating city.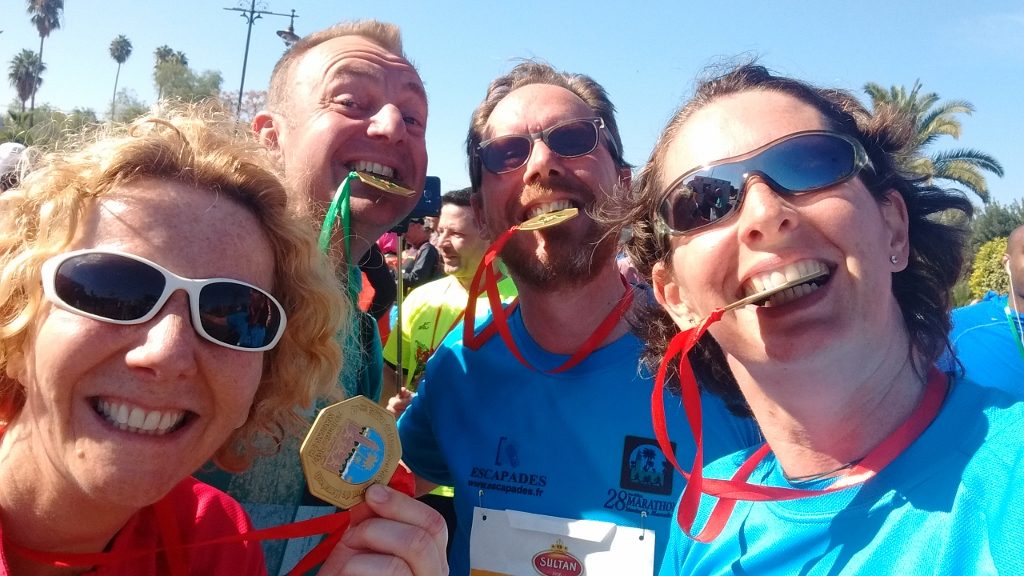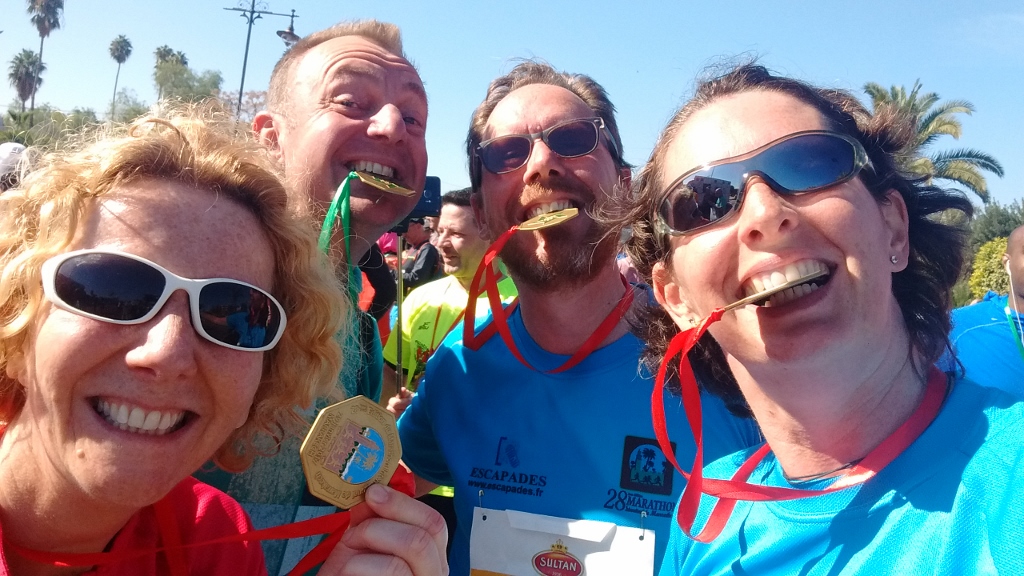 Once the running was out of the way, we were able spend time relaxing on the Atlantic coast before heading inland to explore more of the country. We found that it wasn't just us who had changed since our last visit, new motorways and former piste roads now tarmacked betrayed the age of our Michelin map. Morocco's highways took us along amazing gorges, over snowy mountains, into the beauty of the Anti-Atlas and right to the edge of the desert dunes.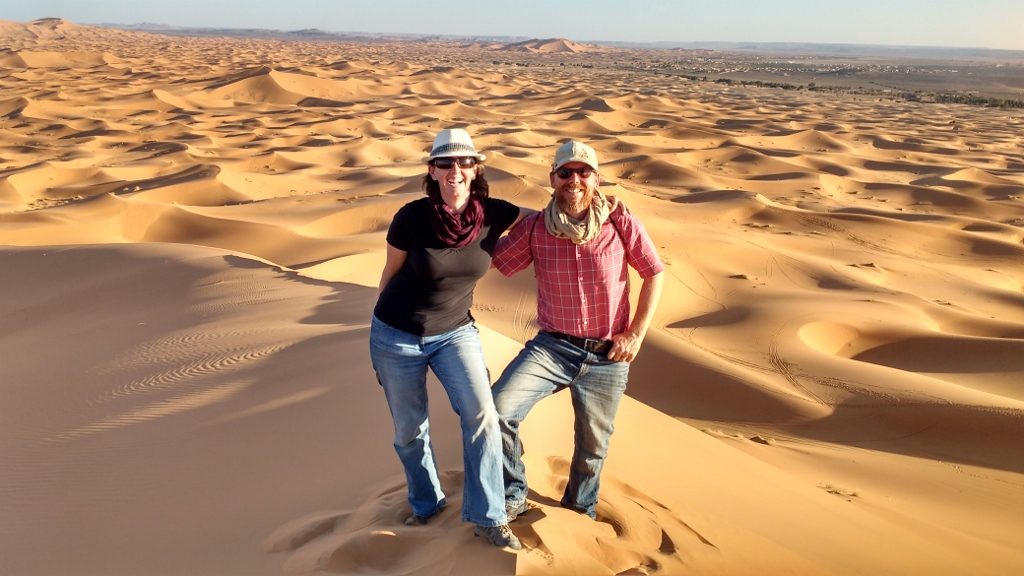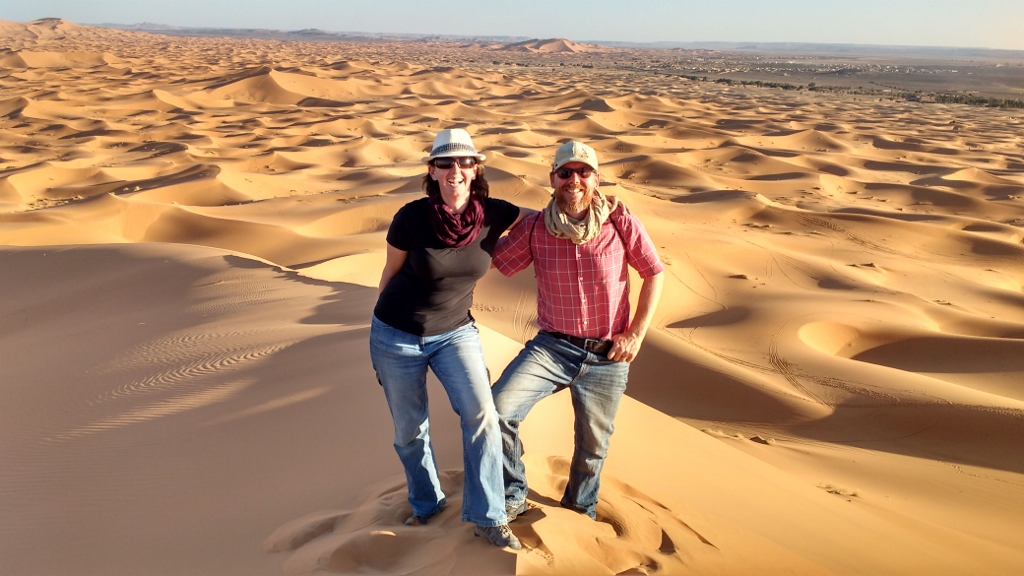 Another great change was the number of British motorhomers also touring Morocco; previously we saw hardly any. We would always pop over to say hello, but we also had several couples come up to us to thank us for publishing our Motorhome Morocco guidebook, it was wonderful to see it being used and to get such lovely feedback.
When we got back to Europe we decided we needed to stay still for a while. We arranged a house-sit in the hills north of Malaga looking after three friendly dogs in a large villa. The home owner kept moving her return date, so we ended up being there for nearly six weeks. This gave us time to thoroughly de-sand Zagan and completely rewrite our Motorhome Morocco guidebook while it was all fresh in our minds.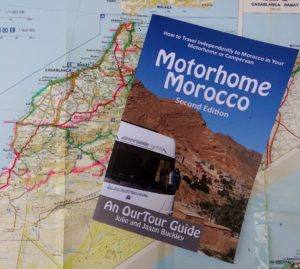 Based on the feedback we had received from those using the guidebook, we also published it as a paperback which gave us a real sense of achievement when it arrived in the post.
When our house sit ended, we found ourselves on Spain's southern coast in late May, in a heatwave. Our plan to go north through the middle of the country was soon discounted as temperatures reached the 40's in some of the cities we wanted to visit. Our Plan B saw us in the mountains for a couple of weeks, culminating in a few nights free camping in the Sierra Navada to miss the worst of the heat.
When we ran out of mountains the temperatures were still too hot for us, so we hugged the coast. Driving in the day with the cab air-conditioning on and stopping on ACSI discounted campsites so we could sleep with the windows open and sit under the awning for shade in the day. Charlie spent most of June wrapped in a wet towel to keep cool.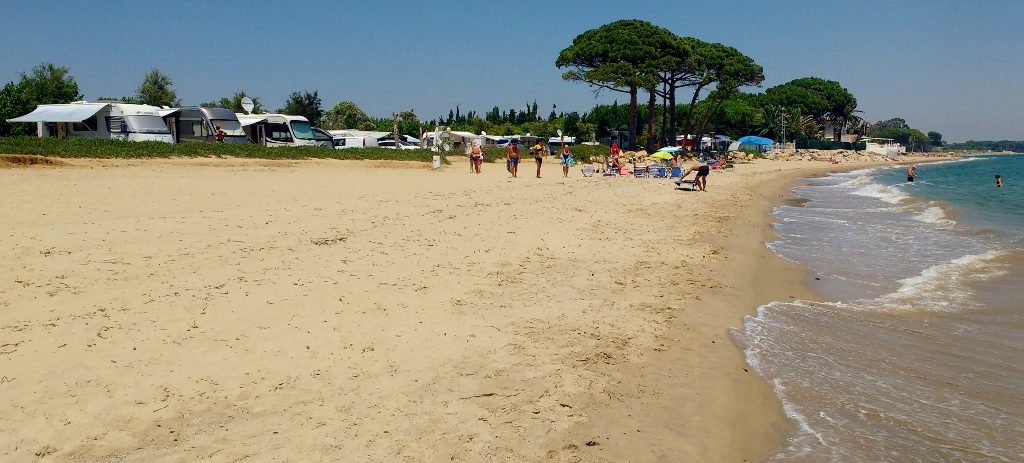 To avoid the huge firework fiesta that is St John's day in Spain, we nipped into Andorra and enjoyed a couple of days of cool air free camping in the ski resort of Ordino Arcalis.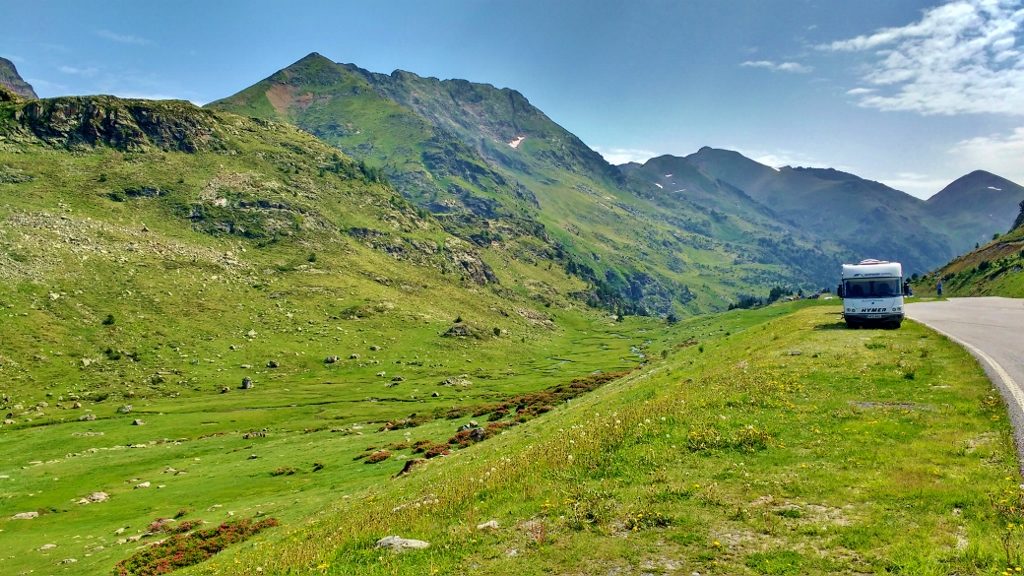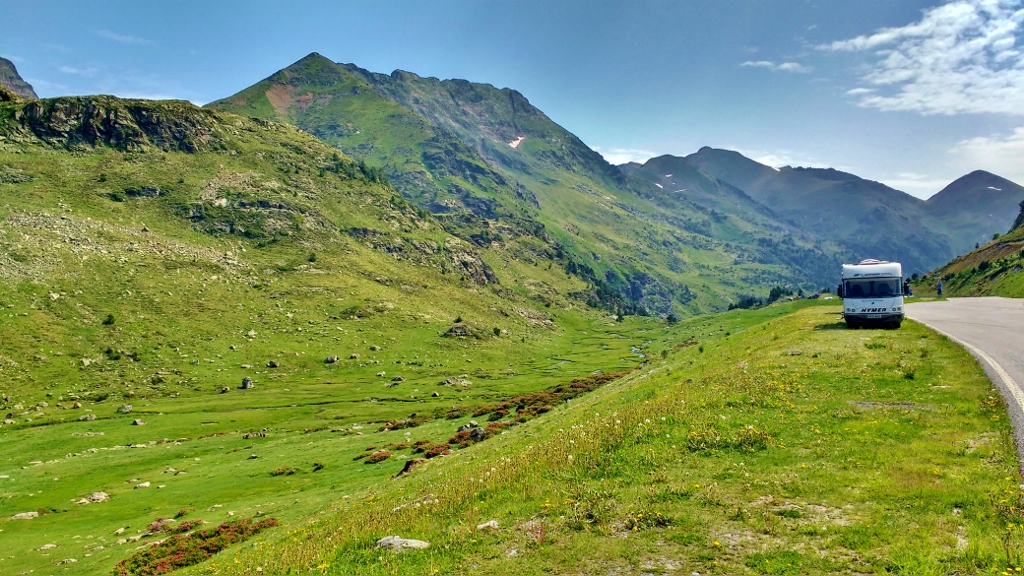 Reaching France, after nipping along the south to the Camargue nature reserve, it was time to tick off a bucket list item – see a mountain stage of the Tour de France. We studied the route and squeezed ourselves onto the top of the Grand Colombier for four nights. It was fantastic to see all the build up, barriers put in place, road signage, stages built, etc, all for a few minutes as the riders flew by.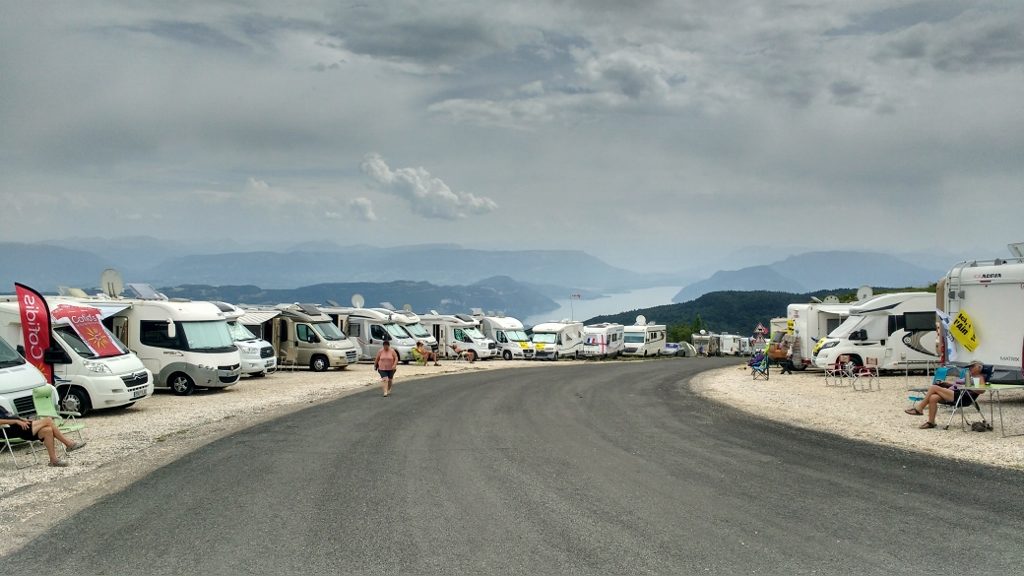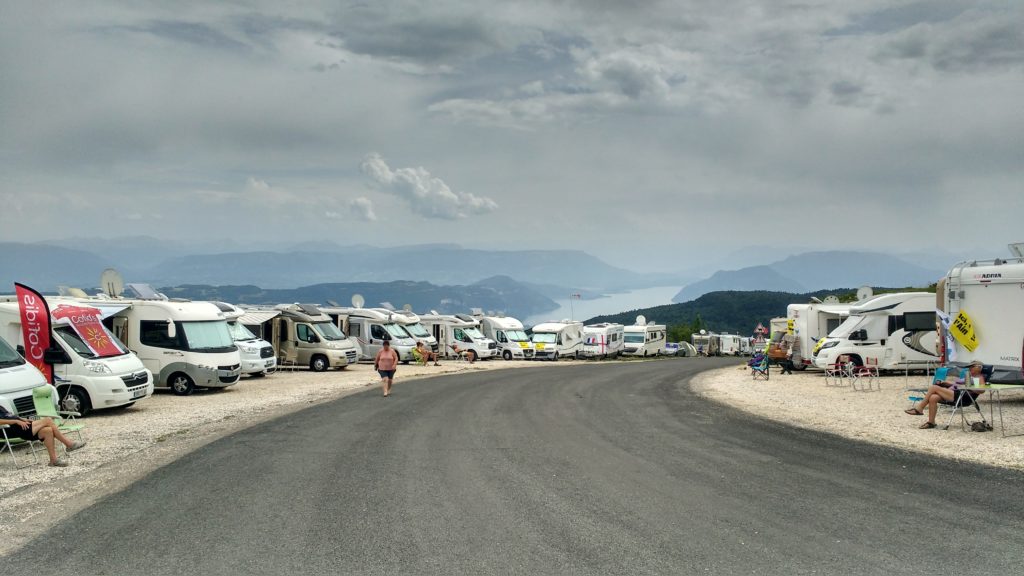 At the end of July we returned home with a plan of summer in the UK, enjoying the beer gardens of our local pubs – but sadly we'd already missed the British summer, it had been in June! When we set ourselves up to be financially free, it gave us back control of our lives. This control means we have choices – we can choose when to travel, when to stay put and yes, even when to work. At the start of August Jay started a three month contract, which ended four months later at the end of November.
During those four months Jay got back that Friday feeling, as well as the Monday morning blues. We knew what day it was, and had to wear socks way more than our feet would have liked. We joined the local running club and our tans faded, soon you would never know the adventures we'd had by looking at us, but still the first question people would ask us would be, 'when are you off again?'  This prompted many a discussion, mainly over a beer in the local, as to what we were going to do next (and a game or two so it didn't get too serious).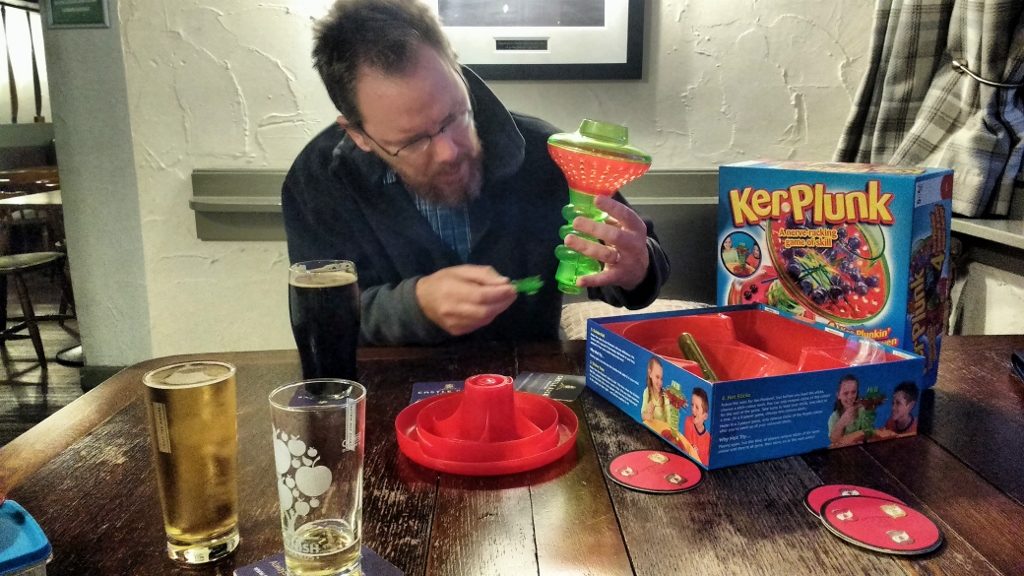 When Jay's contract got extended to the end of November, we had agreed to stay at home until after Christmas and New Year. Then we'd head off somewhere in January – maybe some more time in the snow in the Alps, or perhaps head for some sunshine in Croatia or Portugal. Zagan has been fettled with new tyres and front suspension springs and he's MOTed and ready for us to throw our stuff in him and head off, but the desire to get back on the road isn't as strong as we thought it would be.
More pints (our thinking / honesty juice) and we admitted to each other that we didn't fancy any of the places we had talked about visiting. At the moment, the only place tempting us is Norway. We were ready to leave after our 11 week tour in 2016 (partly because our food and booze stash was depleted), but looking at our photos it is such a beautiful country, and so big there is still plenty more to see.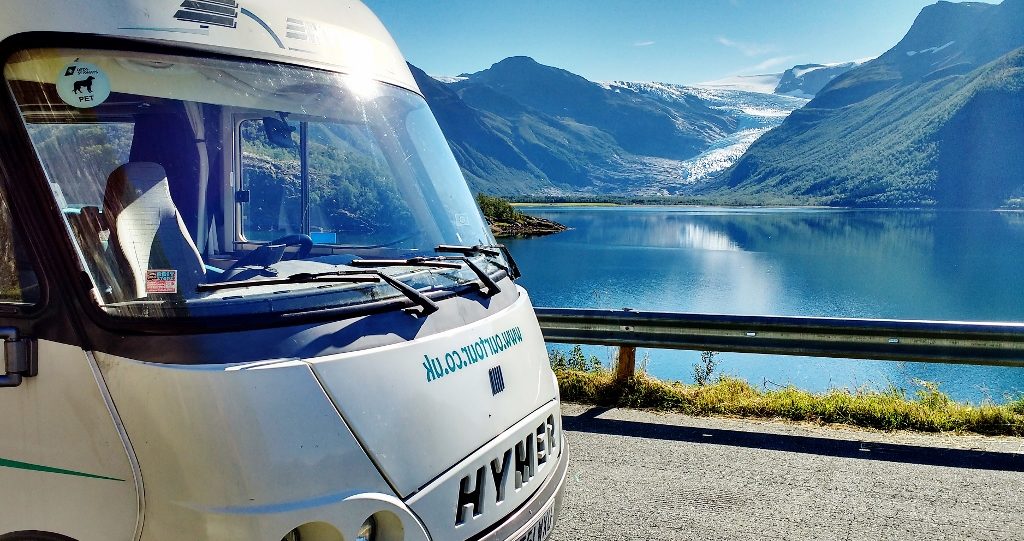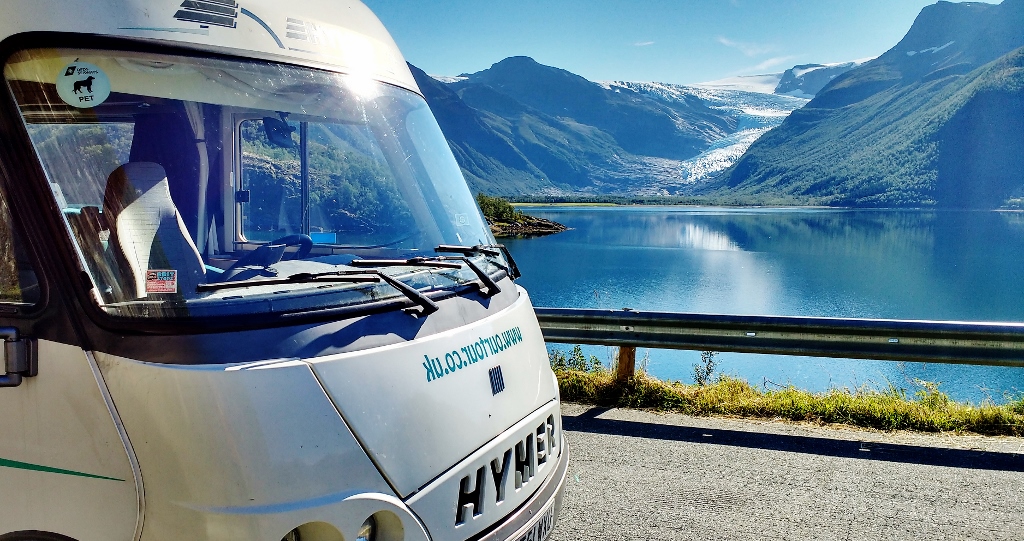 The decision we've reached is to stay put in the Cooler for a while longer, as we're enjoying being in one place and part of the local community. We've both become members of the local leisure centre and are making the most of the gym being quiet in the day while folks are at work, and I'm signing up for Spanish classes which start in a couple of weeks.
Jay is working on a new writing project and we have a few other ideas buzzing around. Don't worry, Zagan won't be neglected, he'll be taking us on trips around the UK and to visit friends, but right now neither of us fancy another long adventure. By May, when Norway thaws out, we might have itchy feet again, but right now we making the most of our choice to stay put when we want.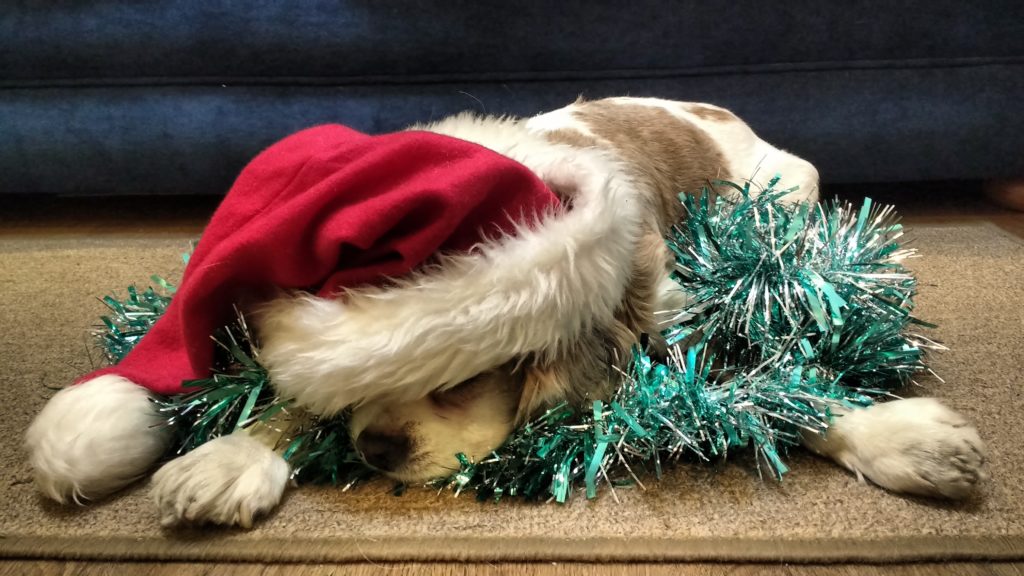 In a few days I'll be totting-up our annual spending for 2017, and it will be interesting to see if living in the UK can be as cheap as touring abroad. We have our 'budget' (which we use as a benchmark rather than something to stick to) of £15k a year, and I think we may be a tad over that figure after being home for five months of the year. However, as we see our lives as one big financial experiment (we have no idea if we have 'retired' too early), it won't hurt to find out now if we'll need to top up the money pot if we plan to stay longer in the UK!
Ju x