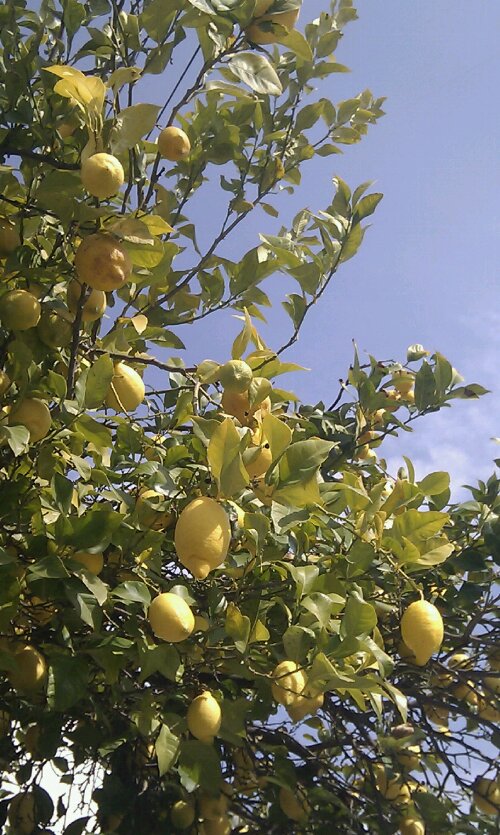 We're here: N36.93281 W3.37215
Weather : sunny with a few clouds
We had to set our alarm for an hour later this morning after our late night last night. I had to stay up, and sober til 1.30am – something that hasn't happened in a while! After a few technical glitches I finally had a good chat on the radio with Dean Jackson from our local BBC station in his 'expat of the week' slot. OK so technically we're not expats, but the rules (if there were any) were relaxed for us. There's a copy of it on our press page.
The hot showers at the campsite washed away the sleepiness and we prepared Dave for the off. As we were filling up our water tank another British 'Dave' pulled up containing Suzie and Mike. They too have been on the road since October working their way down Europe, and now they were cutting their tour a little bit short as they've both got jobs managing a campsite in the UK. This means they'll be able to work the UK season, then travel Europe again in the winter – sounds like a great life. And if anyone knows what people need from a campsite, it's people like us and them who have experienced great and dire ones.
We wished we had met up with them earlier to chat over a brick of wine or two but it wasn't to be. Mike gave us a great present, it's a little disc you stick on the dashboard to sucker your satnav holder onto – they too know the pain of a satnav on an old Hymer windscreen, so far away you almost have to walk over to it to change any settings, which is not good when driving. From now on she'll be within hitting reach if she sends us up a stupid road!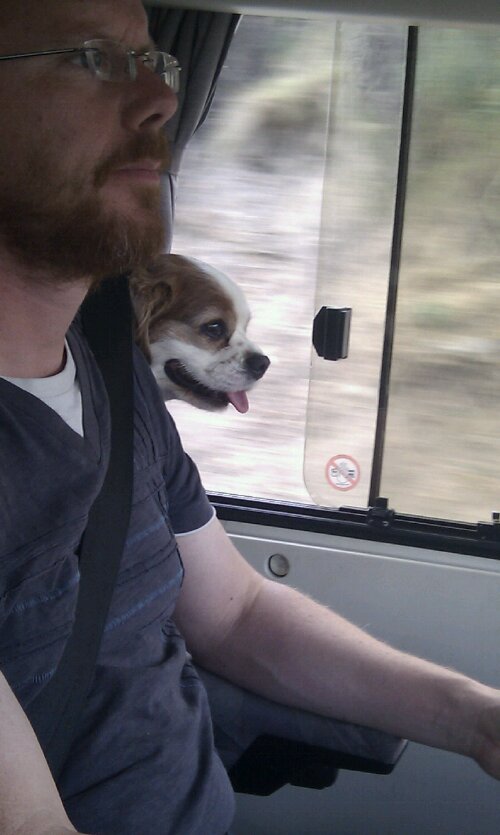 We left the campsite as the church bells chimed noon – any later and we'd have been charged another day according to the signs. We stopped off for a quick shop at Dia, a change from Lidl, where the bricks of wine were 0.59c – we find our measure of the quality of a supermarket is the cost of it's cheapest red – and Dia did well.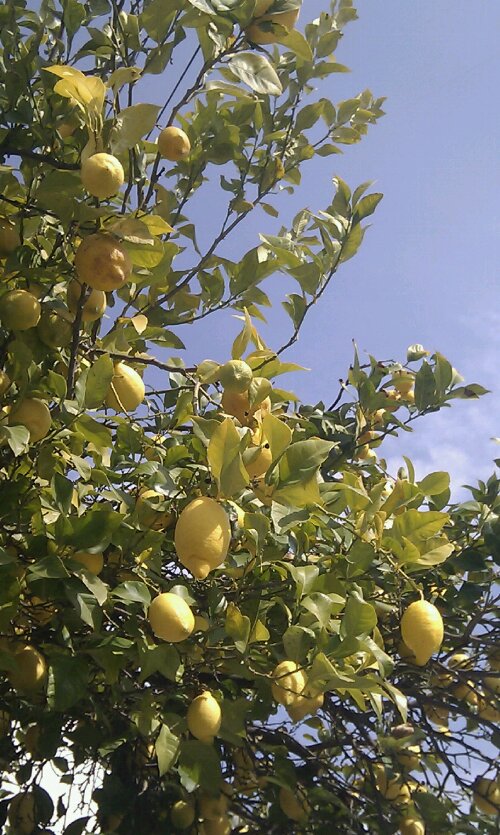 Soon we were heading for the Alpajurras. Both J and I read and loved Driving over Lemons by Chris Stewart, which is set in the Alpajurras, so we had to pop by and spend a few days exploring the region. Our first stop was in a layby in Lanjaron for a quick sarnie overlooking a beautiful valley. Then we had the painful task of our first diesel fill up since Morocco – we didn't know how lucky we were over there. After being used to 0.70c a litre, €1.37 was a bit of a shock.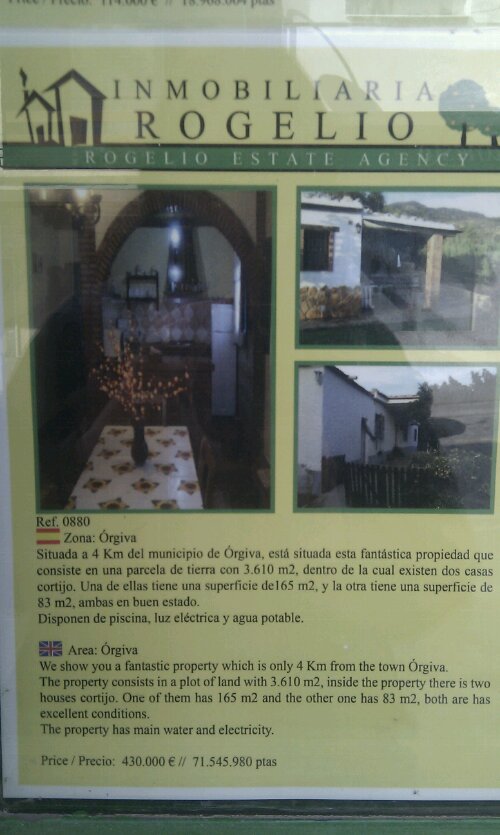 We drove on to the town of Orgiva where we'd planned to find somewhere to stop for the night. A quick walk around the town (which was closed for siesta) and we decided to move on. I vaguely remember something in the book about only going to the towns for supplies and can see a bit why that would be the case. For some reason it seems to be bill poster central. There are a few posters in shop windows for the festival coming up before Holy Week, but these are eclipsed by loads of posters for the local night club on walls, tree trunks, everywhere – we were worried Dave might be sporting one when we got back to him. But it's Saturday night I hear you cry! Yes, we could go clubbing but tonight's big draw will end up with this site getting blocked if I write about it, so I took a pic of the poster instead!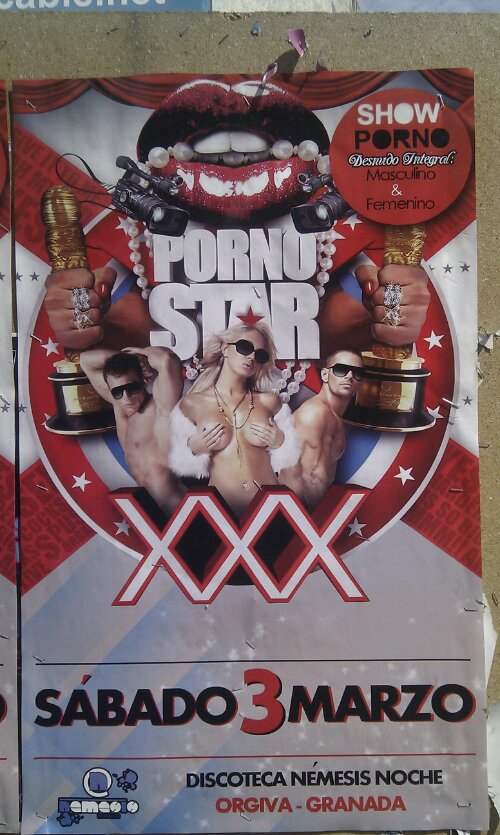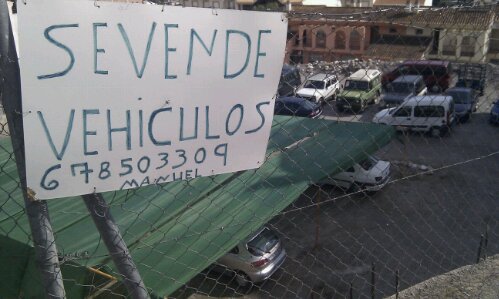 We've driven a short way along the tourist route and are stopped on a patch of gravel by the side of the road looking out across a valley to a couple of small white villages (pueblos blanco) whose lights are twinkling. We scoffed some of a cake we bought in Morocco topped with custard (haven't had that for ages). J's alternating between mint tea and normal stuff and I've just had my first hot ribena since we stocked up at Gibraltar. We'll stop here tonight and see what else the Alpajurras have to offer in the morning.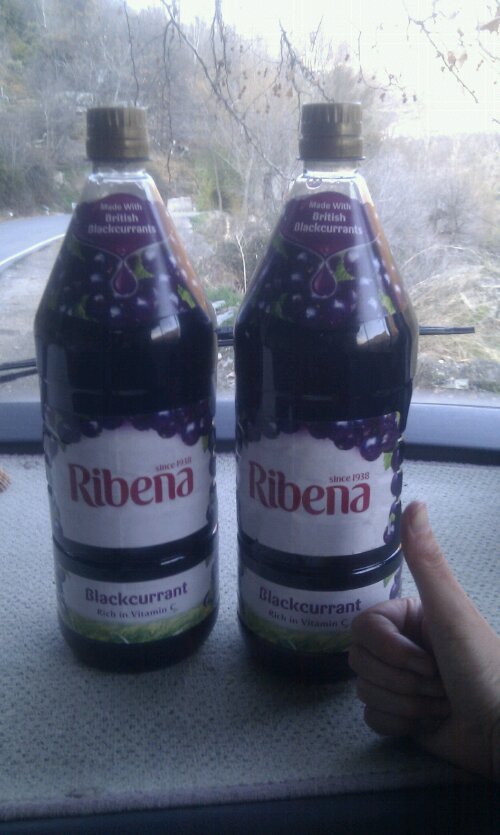 Ju x