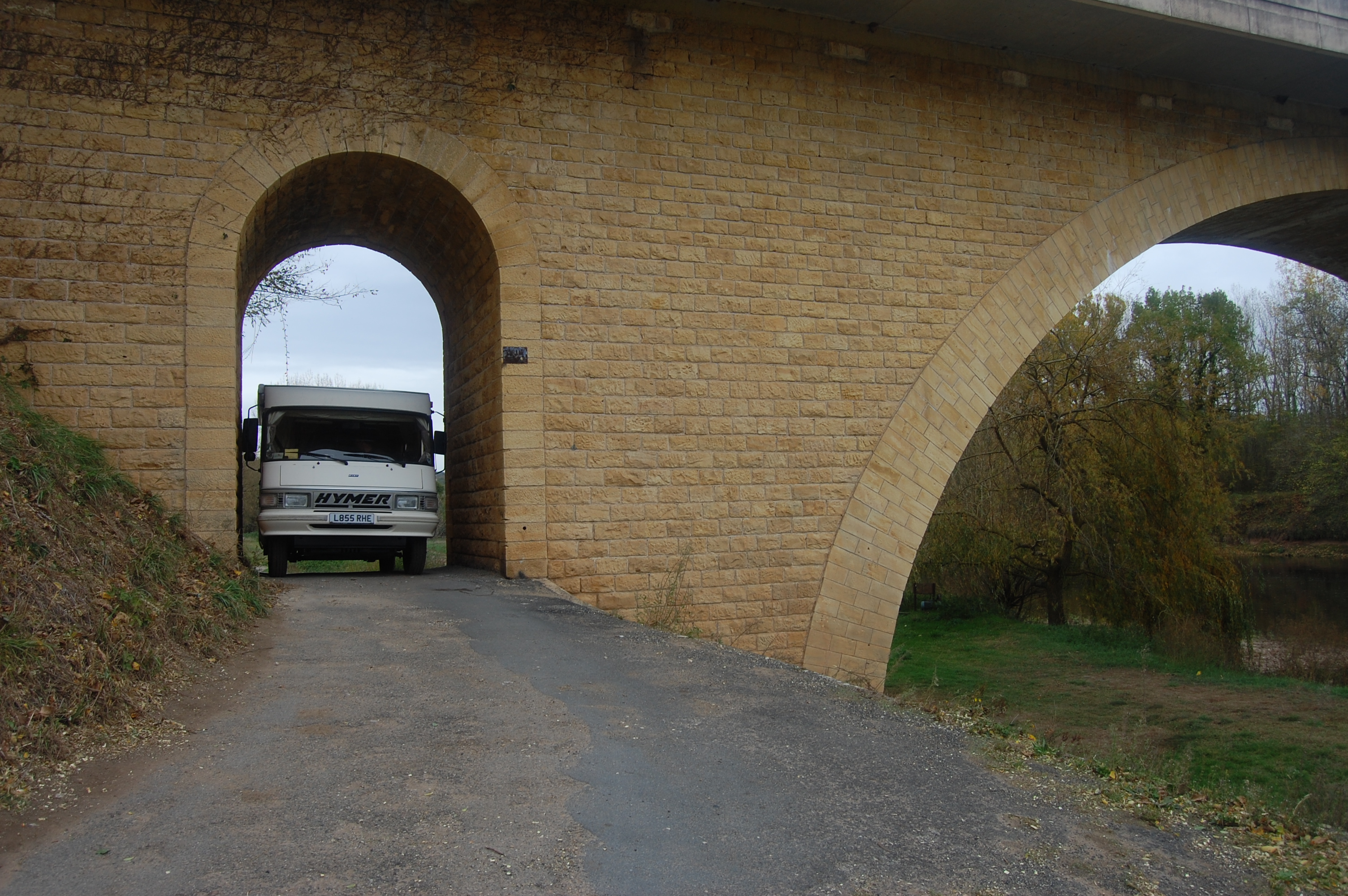 While I've got the WiFi, I feel the urge to get as much out of it was I can. It's like having a free bar. I've updated all the laptop AV definitions (once a pooter geek, always a pooter geek) and am in the process of uploading videos to YouTube. While I wait the several hours this will take, here are a few words about what it's like to drive Dave, our 1993 B544 Hymer.
Put simply, it is surreal. The windscreen is huge, as are both the driver and passenger side windows so you get a 180 degree view around you. The cab's lifted up quite high in the air. It feels like a video game cruising along with the ever changing countryside-town-motorway-river-sea and (hopefully soon) mountain vistas playing out in front and to the sides of you. I simply love it, most of the time.
The size of the van is still taking some getting used to. It feels much smaller than it did a two or three weeks ago, and it was definitely the right choice getting a left hand drive van; driving on the right feels completely natural. I do still find myself sucking breath and tucking my elbows as we pass lorries on the narrow roads, and I've been up the kerb the once getting past a 'hazards on, license to park' local on a narrow city centre street. I'm getting there though, and the power steering is fantastic.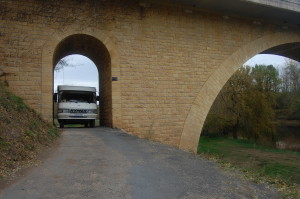 Mechanically, all is good. The gearbox is 'interesting' but so was the one on our last van. Gear changes require a bit of forward planning and there's no point trying to rush it, this gearbox is not for rushing! We have no cruise control but I've not missed it. The mirrors are huge and great for watching the Renaults and Citroens nip past you at every opportunity. The engine pulls like a train, as you'd expect from a 2.5l turbo diesel van engine. Having said that, we've not been up, or down, any mountains yet.
Fuel economy is around 30mpg. At least it was when we were driving the motorways at 55mph. I've not measured it since but I'm expecting about 25mpg. Not great, but exactly what you'd expect of a van like this full of everything we need to live. The diesel's costing about £1.25 a litre in France, so a bit less than the UK and making us a bit happier when we fill her up (La Plein, s'il vous plait!).