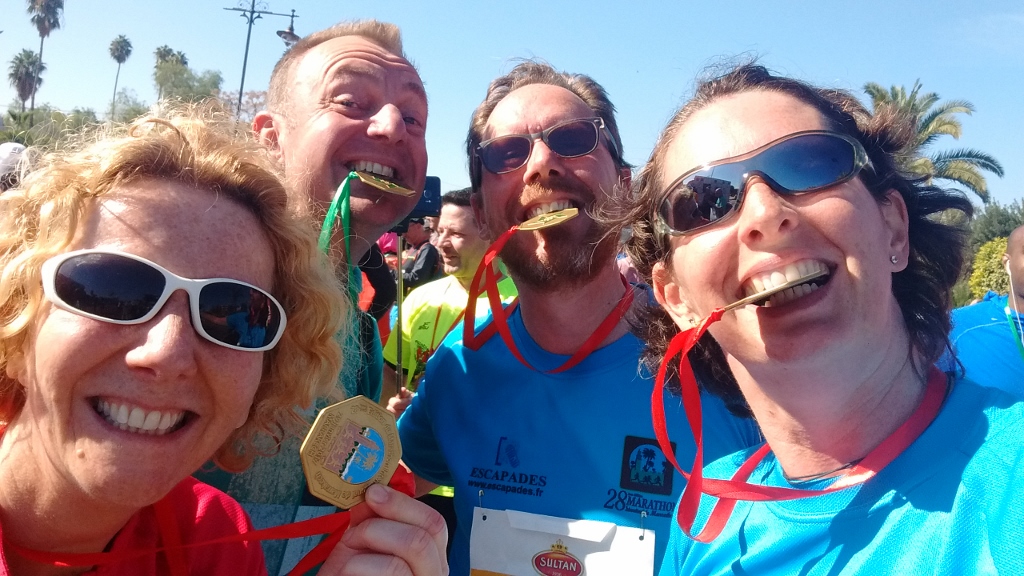 How is it the end of January already? We're one twelfth of the way through 2018. Time is flying by, but Jay has coined a phrase for while we are at home, 'the days are long, but the years are short'. I guess the days seem longer because our friends are all at work and we aren't? In bad weather we do try to find things to do other than sit around staring at the TV or internet, but I can't help hoping something will happen somewhere in the world so that my BBC news feed will refresh!
Rather than let our jelly beans drip away (if you haven't already seen the short video below, I thoroughly recommend watching it), we sat down the other day and started to write ourselves some goals for this year. I know most people make their New Years resolutions to start on the 1st January, but as we are often feeling partied out after seeing in the New Year, I don't find that to be the best day to start anything. That said, I did manage to haul my hung-over self out for a 5k run, albeit a very slow one.
In our pre-OurTour lives we never set goals. Like everyone else, we had dreams of what we wanted to do with our lives, but they stayed as dreams as we never got around to setting goals to make them happen. Once we did finally set ourselves a goal to pay off our mortgage, and achieved it, we began to realise how powerful this goal-setting thing is.  In our first year of travels we were fortunate to bump into Captain Goal Setter extraordinaire, Chris Williams, who used to teach high flyers how to do it for a living, and we picked up loads of tips from him.
Most of our goal setting is done in a pub beer garden on a sunny day, however as it's January there wasn't much chance of that, so we sat at our dining table with a piece of flip-chart paper, some marker pens and went for it. First of all we wrote down where we are at the moment – age, fitness, financial status etc. Then we started to think about where we want to be in 12 months time and voila we have some simple goals for the year. We only focused on short-term goals and we know we need to sit down and work out some bigger life / long term goals at some point to go alongside an ever growing bucket list, but for now we are just happy to have a bit of direction for this year.
Most of our goals are around fitness as this is an area of our lives that is not as good as we would like it to be. Jay has signed up to run the Zermatt Half Marathon in July which is pretty much uphill and has the highest altitude finish line of any half marathon in Europe. While my goal is to run our local running club's 5k in under 30 minutes and I hope to do another half marathon (somewhere a bit flatter than Jay's) in the year too.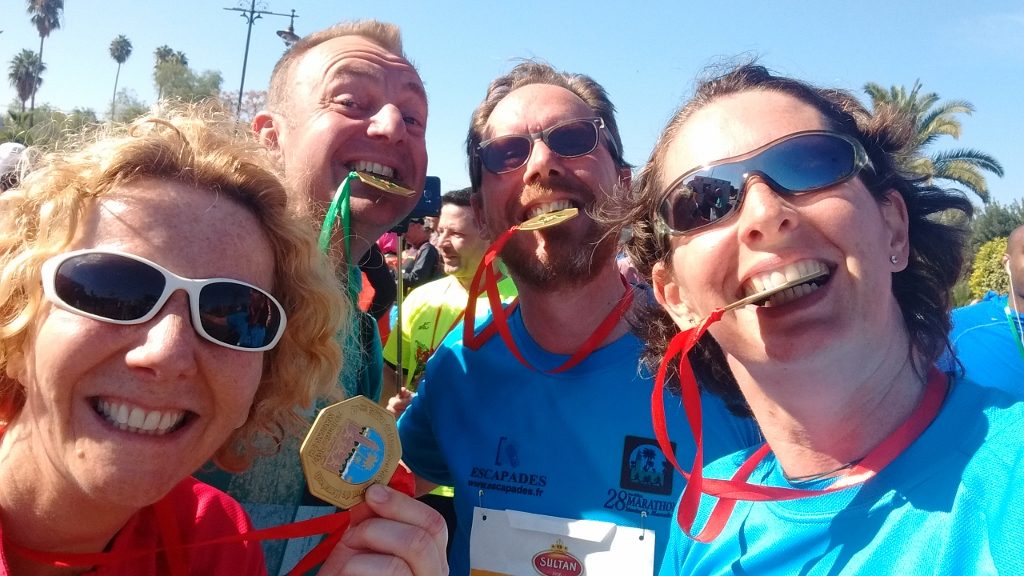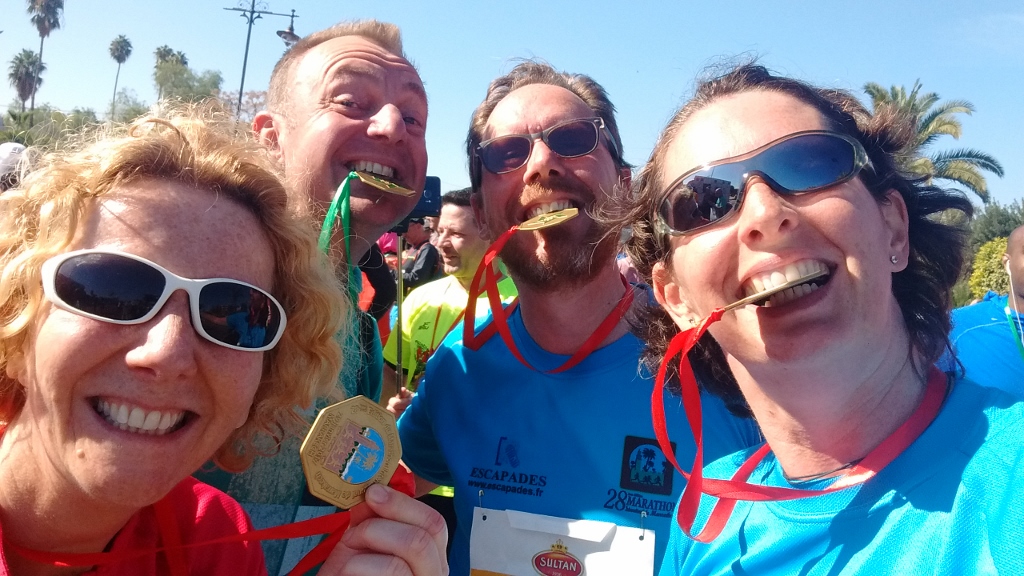 We're both also spending a few hours a week trying to learn Spanish using a free Open University course on the internet. Writing a goal of being able to speak Spanish seems like a huge thing to do, but studying for an hour a day each weekday, we'll have done over a hundred hours by the end of the year, which should have us able to at least order something other than a beer! We've got a few fun things on our goal list too such as doing Europe's longest zip wire, which is in Wales, going to a festival in Zagan, and spending some more time abroad in him.
The big piece of paper with all these goals written on is pinned up and visible from our sofa. So, if I find myself sitting and waiting for the BBC news page to update, I can just look up at the list and find something to do that will take me closer to achieving one of my goals for the year.
Do you set yourself goals? If you do, please feel free to share them below as we're always looking for ideas.
As I mentioned earlier, in addition to our goals, we also have an ever growing bucket list. One of the things I ticked off my bucket list in 2017 was appearing in a music video. I was an extra in Phil Grafton's video for his latest song Rats – you'll see a flash of my red cardigan around 54 seconds in (just after the cymbal), blink and you'll miss me, but in true extra's style I was there for around five hours, including being fed and watered, while they filmed it.
Cheers
Ju x