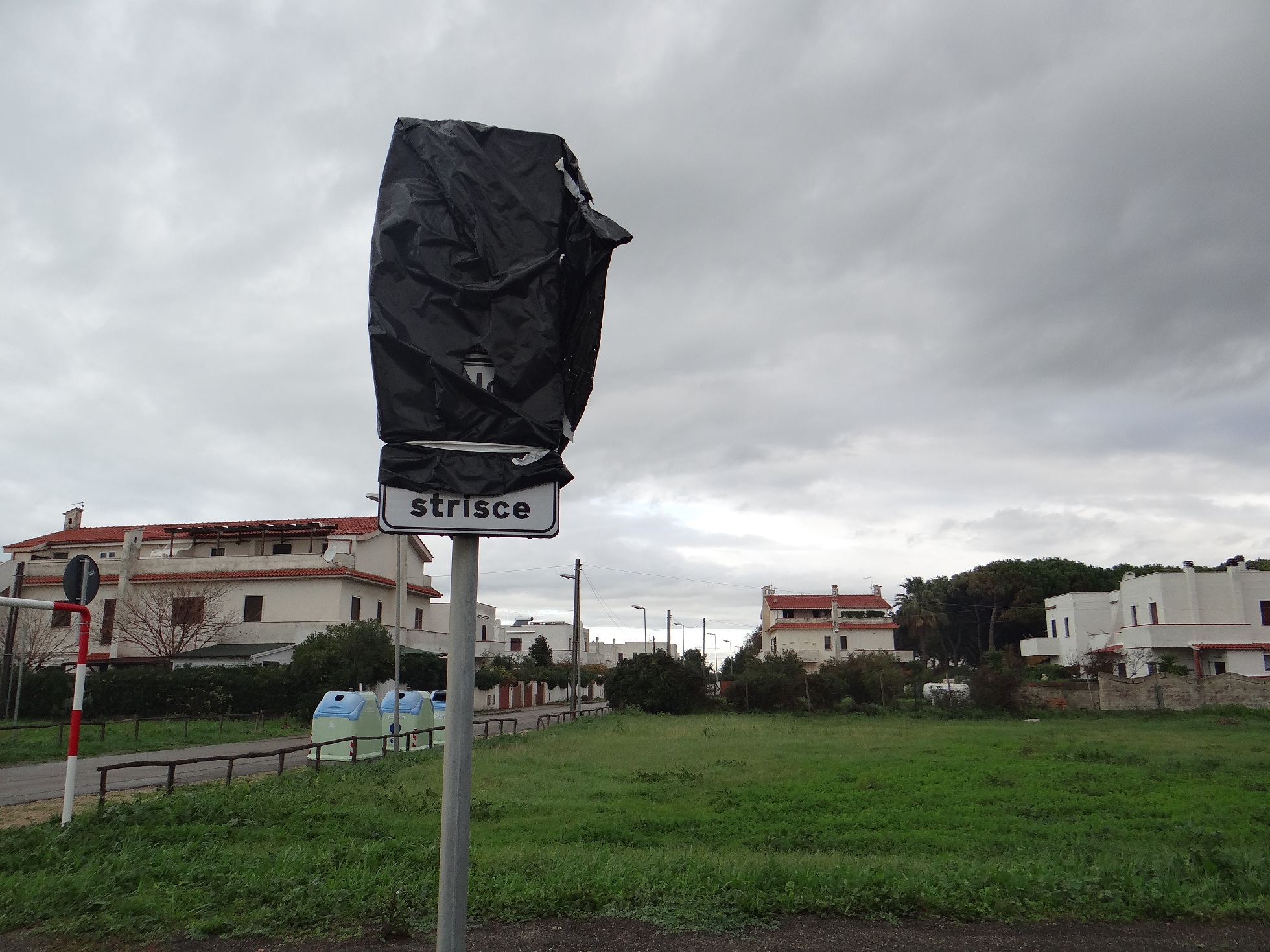 Dave the motorhome is feeling settled, knowing he'll not be called upon to move for a week. We're parked up here (N41.95879 E12.48152), Village Flaminio, a campsite/bungalow complex about 7km from the centre of Rome. We'll be here for a week, which will give us time to both go and see Rome (15 mins on the train) and for me (Jay) to fly back to the UK to do some work for a couple of days.

Tarquinia Lido proved to be a great place to get some sleep last night, as it is pretty much abandoned. Surrounded by car parks, all empty and sporting black plastic bags over their 'Pay Parking' signs, the place is clearly swimming with sun seekers in summer.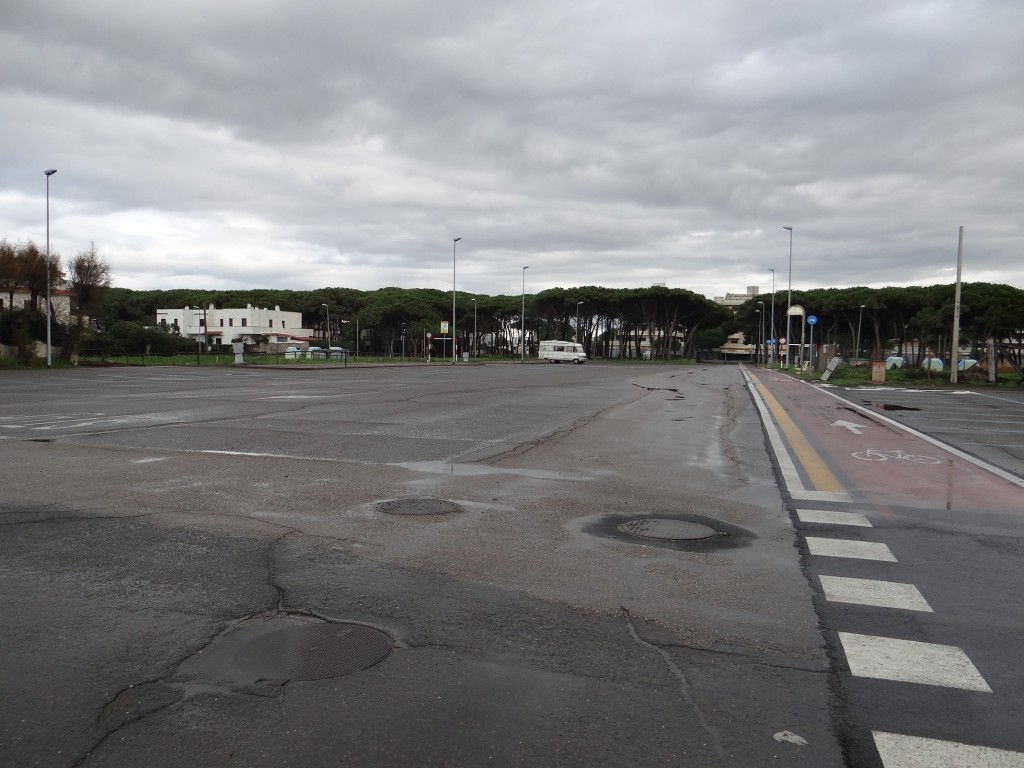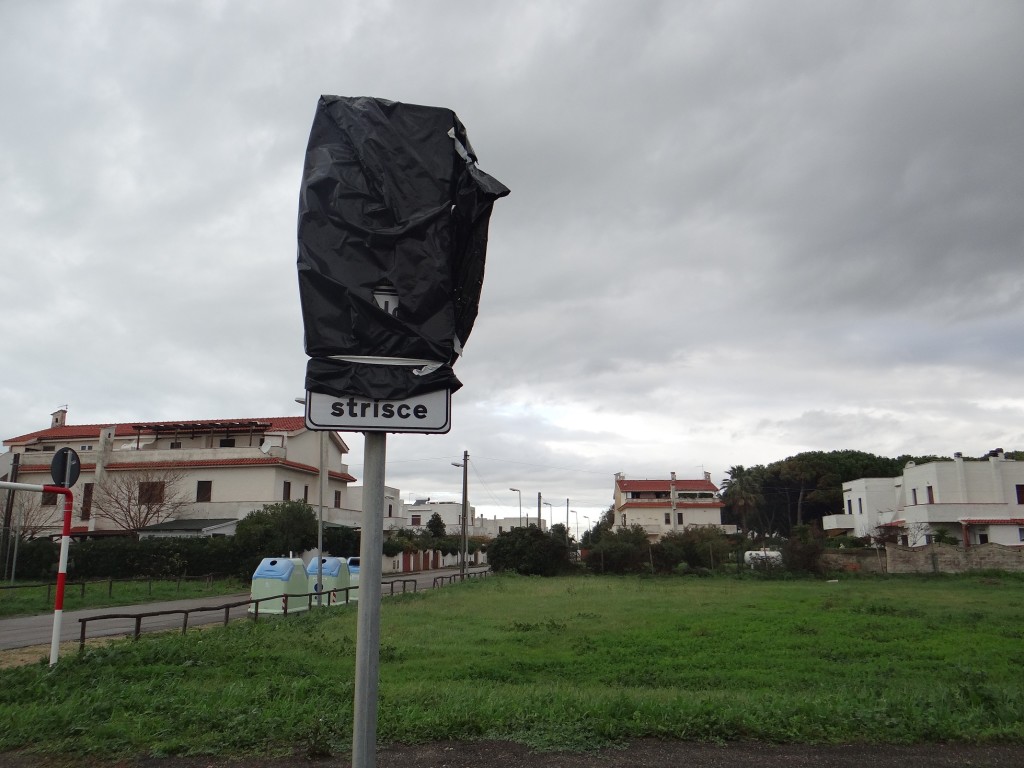 In winter, it's a ghost town, although there were a few foot trails across the black volcanic sand when I took Charlie for a walk this morning. Looking either way up the beach, it's not what can be called a pretty sight, with cheap-looking block buildings knocked up all along the edge of the beach, their windows shuttered, a single chap adding life, stood against his sea fishing rods and staring out into the flat Med.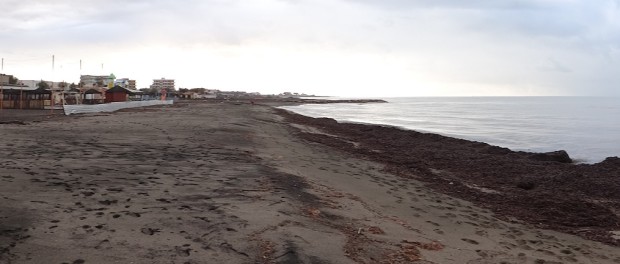 We chose the coastal road down into Rome, saving a few €s over the A12 motorway, and giving us a chance to get a look at the port town of Civitavecchia and the sea-facing countryside below it. With the exception of the usual mix of good, oddly brave and plain Kamikaze drivers, it felt a little like good old UK. The trees and ploughed fields felt distinctly North European, and hence nothing special. We ploughed on, pointing at a grid of shining of brand new French cars, Renaults and Citroens, and a cluster of tall white ferries, as we passed the grim-as-usual port. The overflowing communal bins also caught our eye (most European countries don't have individual wheelie bins but instead you take your stuff to industrial-sized bins at the street corner). Seems Italy's austerity measures include hardly ever collecting refuse; some bins were like Xmas trees, bulging coloured bags adorned them, taking the place of baubles.
The Italian coast, from what we've seen of it, is a miss-able affair in winter, only the Cinque Terre has made an impression (a fabulous one), the rest feels exploited to me. Hopefully it'll improve further south, or we'll just stay inland.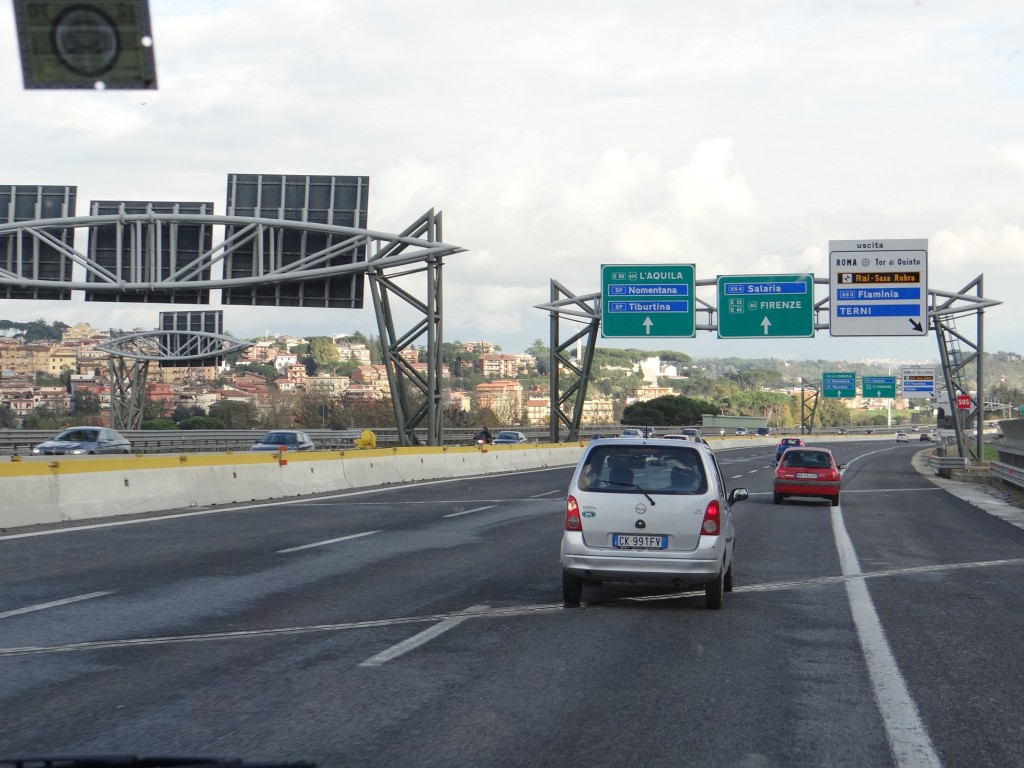 Our resting place in Rome is north of the city and as we pulled in the gleaming reception building gave a fair impression of the rest of the site; it's a top spot. Only 4 other motorhomes are sharing the four star facilities with us, no Brits though. The showers have it all:
The cubicle has a shower room inside it, with doors, and a separate large dry space to keep your clothes and get dry! No wet socks!
The water's hot and unlimited!
They have drencher shower heads!
They have a tap instead of a 'lean on me' button!
They have classical music playing in there!
We have the place almost to ourselves, no queues!
They're like new, mosaic tiles, no mould!
They're about 30 meters away, a minute's walk!
Hurrah! The site is big enough for us to walk Charlie without having to risk to bonkers Italian roads, and the WiFi (€9 for 6 days, limited to a single device, unless you install Connectify) works, really well. The downsides? Charlie is €3 a night, and we have to pay €10 in tourist tax for the week. So a week in Rome, with trains and entrance fees, is likely to cost us maybe €100 (the 18 month of camping cheques are free in my mind)! Tomorrow, we hit the city, after listening to Chris Evans on Radio 2, double hurrah!
Cheers, Jay