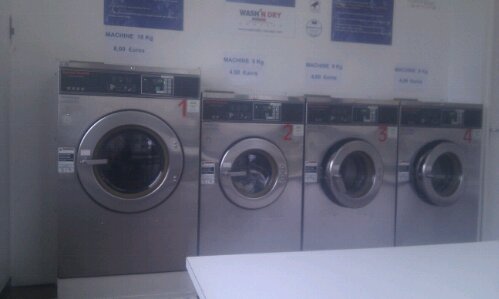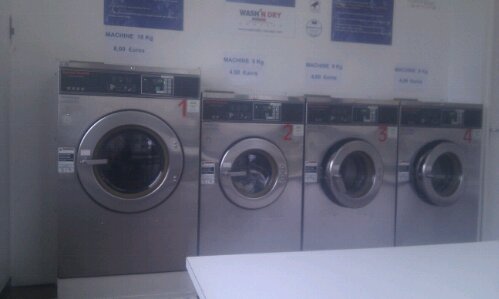 We've headed to the thermal spa town of Dax. It a rainy Saturday so what could be better than a spa day – I'll tell you what, Laundry Day!
For two people and a pooch we've amassed a lot of washing over the last few weeks. While looking for an Aire around here we spotted this one with a laundry less than 100m away – distance was crucial due to the volume of stuff we had to wash. So for the next couple of hours J will tire out Charlie checking out the town, while I sit here and use the free WiFi til the battery goes flat on my phone!
Ju x
As a reward for doing the laundry, Dave gave up the bottle of cider that was consumed by all the dirty clothes in the bottom of the wardrobe – winner.