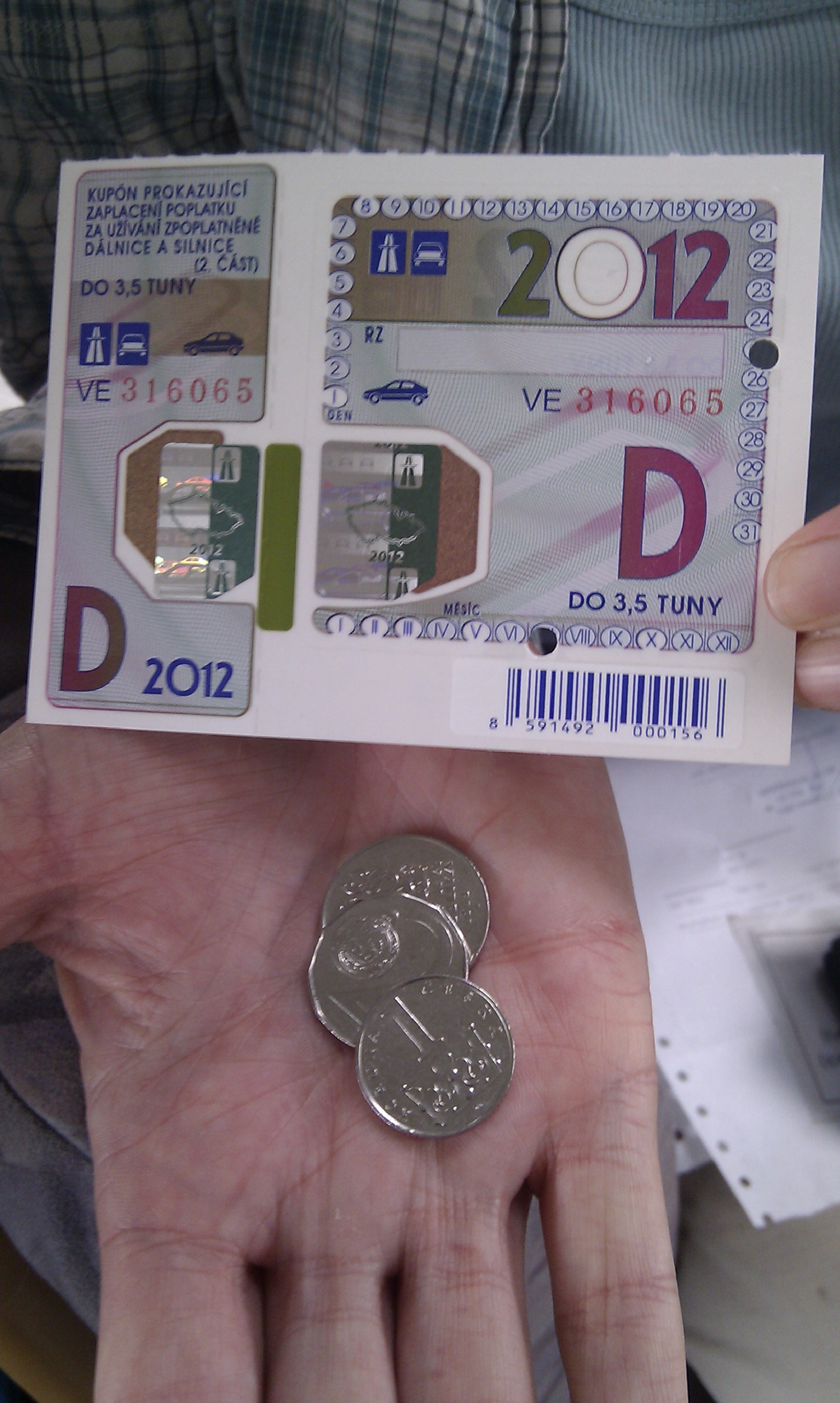 Dave the motorhome is parked in a stellplatz (a German motorhome aire – think car park or grass field, but with fresh water filling, and grey and black water emptying) just seven kilometres outside Cesky Krumlov in the Czech Republic (N48.84410 E14.36320).
Last night we went for a stroll along the waterfront that Dave was parked on. Across the river the Lentos Kunstmuseum (I had to be so careful typing that) a long low glass and steel box in the day, was now a lit up blue beacon. It's glow reflected onto the blackness of the Danube, making it a blue shimmer – wonder if that's why they chose the colour? Behind it church spires were uplit, the bridge was lit, it was a beautiful sight, but did make me wonder who pays the electricity bill.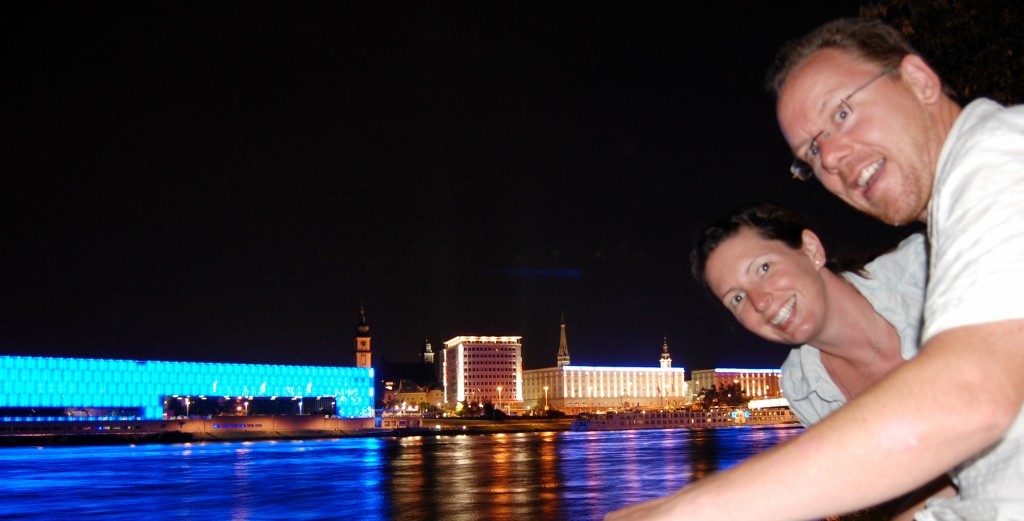 Not to be outdone, on our side of the Danube the Ars Electronica Centre was equally lit, changed colour and shimmered (you can see it on the video Jay took and posted on yesterdays update). We sat with all the young locals on a huge set of steps which face the building, they drank, we used the free wifi to upload the video. As we walked back to Dave around 11.30, the air was still warm and the sight of a police car driving around the car park made us feel safe – we both slept really well.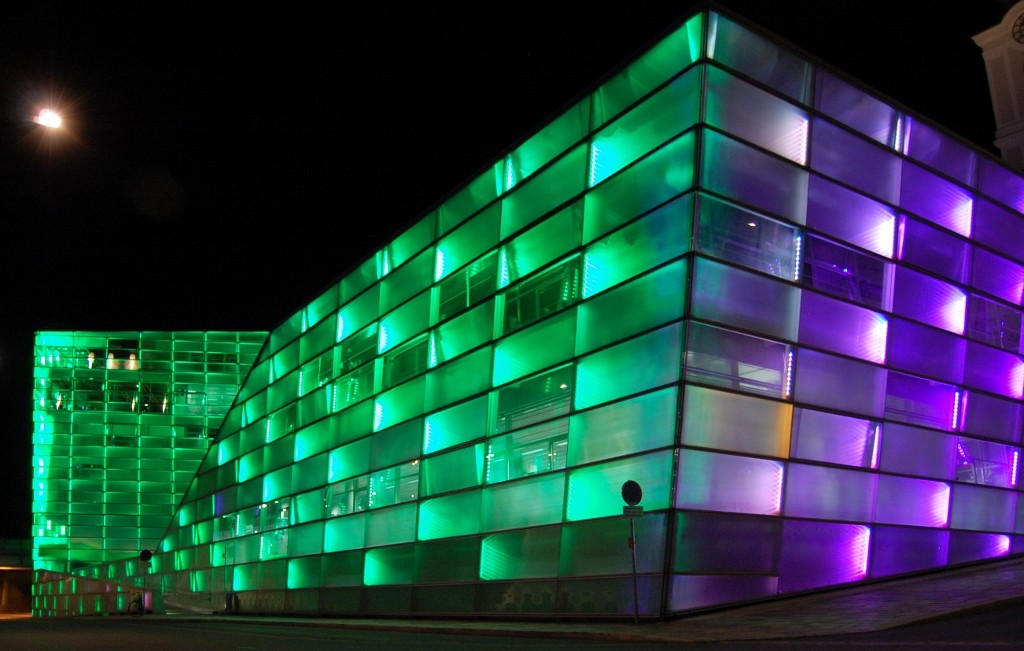 This morning we slowly prepared to leave Austria. Co-ordinates of a place to stop in Czech Republic are put into Satnav as we understand it's illegal to free camp in the country. A quick check in our guide book tells us  we need to get another vignette – soon we won't be able to see out of Dave's windscreen – and once our check list is completed (gas off, fridge on, windows shut, skylight down, pooch stowed.. it goes on!), away we go. We move slowly north behind six tractors, luckily they're brand new and being delivered on the back of two huge lorries. We're happy to sit behind them and watch motorists risk life and limb to get past us and the tractors, usually trying to do it in one go.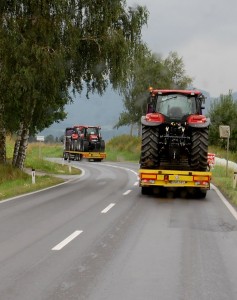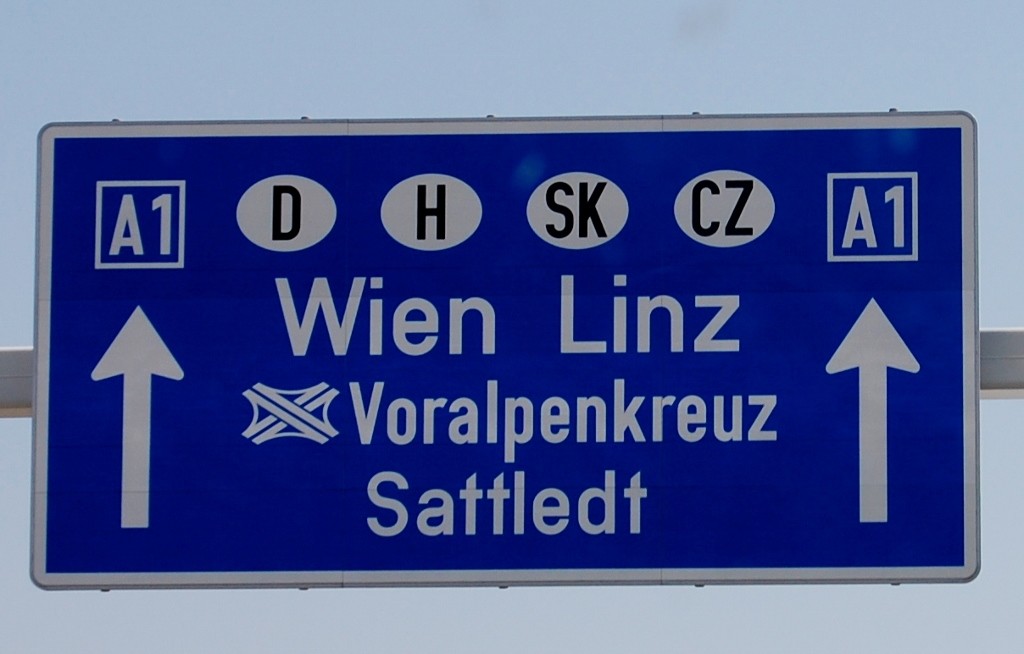 As we reached the border the old signs are still there, the boots and covered areas like petrol station forecourts, but no people, we just breeze through – this open border thing is fab. We pull in at the first petrol station a few meters into the Czech Republic and I jump out while Jay reviews the price of diesel. 'Vignette?' I ask, 'Czech?' the assistant replied, I nod, she shakes here head and points up the road. A bit further along, just past another petrol station – it's a bit cheaper here so they're obviously set up for Austrians nipping across to fill up – we spot a booth that does currency exchange and vignette. Parked next to it are out friends the tractor lorries.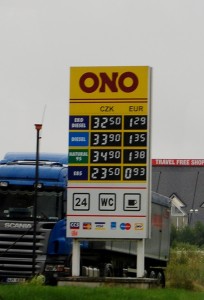 I join the small queue and about 10 minutes later (as the lorry drivers all take ages buying an electronic device that they must use to pay their tolls) I return triumphant with a shiny new vignette, complete with a chip in it, Jay's impressed, and I'm very thankful that I studied German at school.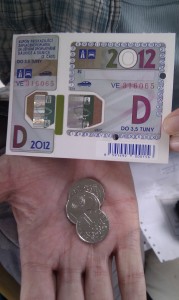 But, my schoolgirl German  won't help with the road signs – they're back to being in the strange characters and language like we saw in Bosnia, Slovenia and Croatia. The ones I could decipher had a speed limit along with a drawing of the Grim Reaper, scythe included!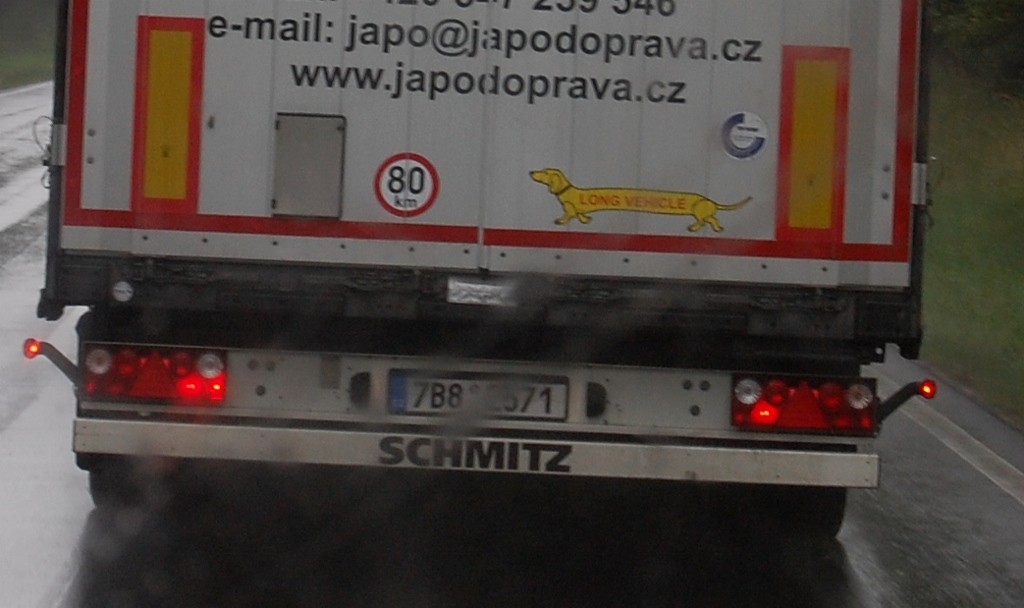 The rain started not long after we got into the country and has been steady all day. Our database told us of a stellplatz next to the first town on our sightseeing list – Cesky Krumlov, as recommended by Pavel, Marie and Anna who we met on Hvar island in Croatia. The stellplatz costs €9.60 a night (and you can pay the machine in euros, handy as we hadn't made it to a cash point yet) and as well as water supply and drainage there's electricity and wifi. We decided to take a day off from sightseeing to get some admin done and hopefully see Cesky Krumlov in better weather tomorrow.
So we've been holed up in Dave looking out of his window as people, wrapped up in waterproof ponchos, canoeing down the river next to us. Whoops and cheers let us know when they're coming into view, so I suspect there must be a weir a bit further upstream. Admin tasks are getting done. A few phone calls via Skype and Dave is insured for another year, we're still 'persona non grata' with the companies due to our lack of no claims, but still we shaved £300 off the renewal and the company we've switched to will provide a green card for Morocco should we wish to return. We've updated the site a little too and added the updates about our nine month budget review and staying legal to our information zone.
Of course, being stuck in Dave means Charlie getting a bit bored, so wrapping his favourite snacks in empty toilet roll tubes and over-engineered paper dog poop scoops, from towns with too much money on their hands, to keep him entertained. He's done a bit of training too, so he can now do a good high-five with food on offer and no other distractions – we'll work on it.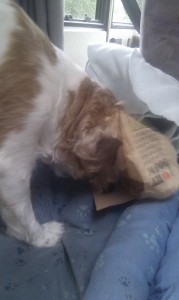 It's been a good one for getting stuff done, but not very exciting to read about – sorry folks. Normal service resumes tomorrow, but in the meantime a treat for all Charlie fans – a couple more pics of him from over the last few days.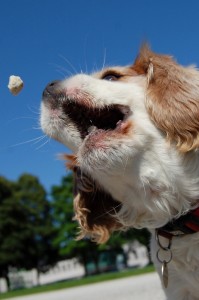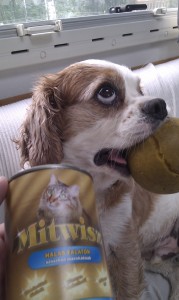 Ju x