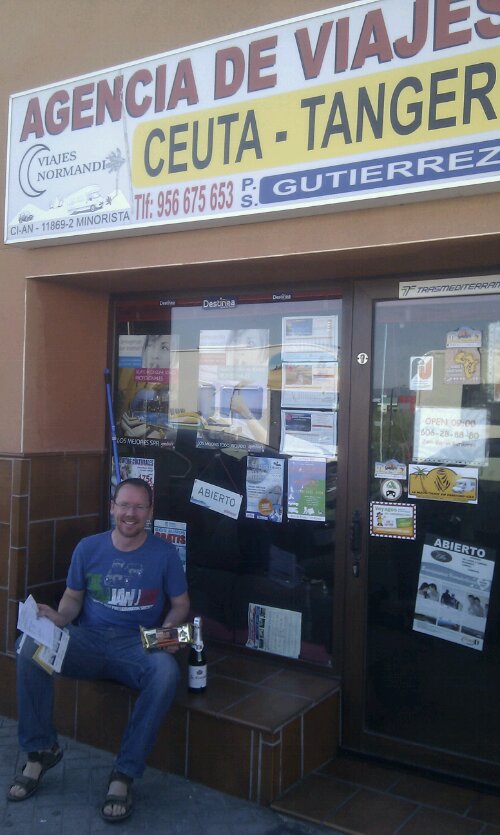 We're here – N36.18209 W5.43949
Weather – sunny went cloudy for a bit then sunny again
Today started well with the best campsite shower I've had so far, even though I nearly fell naked through the door to the cubicle as it didn't lock and unbeknown to me swung both ways!
We packed up Dave and went to empty our grey (shower, pot washing etc) water but couldn't find the grate. As Dave's instruments are all labeled in German, I read what the waste water was called (abwasser) and asked a German couple near us. Those lessons at school must have made me fluent as the reply was in German, followed by another suggestion from another couple. I understood about four words and some gestures, so thanked them and headed for reception. It seems the site doesn't have a grate, reception radio a man to lift a big manhole cover for you – just like the German man said.
That done, we made our way south along the coast to the sounds of radio flamenco – oh yeah!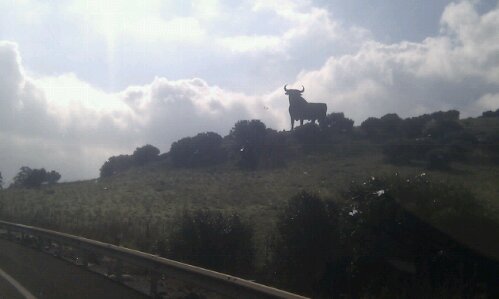 Before too long we reached the bottom of the coast and as we drove over the headland could see Africa just nine short miles away – or as the internet says, nine choppy miles!
We made our way to Algeciras and as we drove down towards the town we could see Gibraltar just across the bay. Our destination was a huge commercial centre just north of the city to meet the famous Carlos. Everyone's favourite ferry ticket agent. We arrived to find about 20 motorhomes in Lidl car park – we were in the right place. We joined them and wandered over towards the other motorhome gathering about 500m away outside the ticket office.
The ticket buying was straight forward enough, we pay him €180 in cash, he gives us open ticket to Tanger, blank immigration forms to fill in and a completed temporary import document for Dave. Oh and the obligatory bottle of sidra and chocolate cake.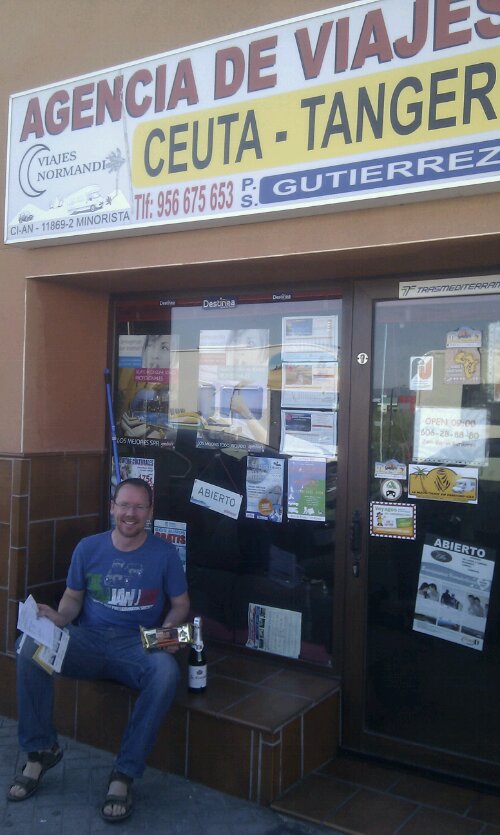 It was non-stop in that little office all day, sometimes even queuing out the door. It's amazing what good service and word of mouth among motorhomers will do, if you're ever in need of a ferry to Morocco give him a try www.viajesnormandie.net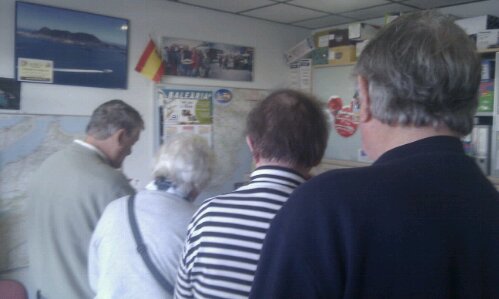 Tickets purchased we then set about finding a map for the place, but with no luck. The edge of Morocco appears on our European map, so we can get to our first night's stop using that and the satnav, or maybe pick one up on the ferry or a petrol station. We then stocked Dave up to the brim with essentials – beers, wine, chocolate – at Lidl and Carrefour, well we had time to kill.
When General Franco brought in the concept of Menu del Dia in Spain, I suspect he never envisaged two British tourists, travelling in a German motorhome, sleeping in a German supermarket car park for the night enjoying the meal in a French supermarket cafe – but that was us today! For the princely sum of €8.95 we both had a salad and bread, meatballs with chips, chocolate cream pudding and a drink (beer for J, wine for me). After it we were stuffed, good old Franco.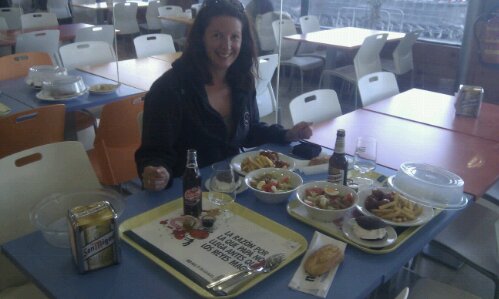 So, here we are stopping the night in Lidl car park with around 40 other vans (still they keep arriving).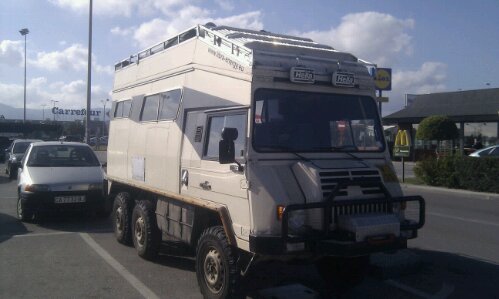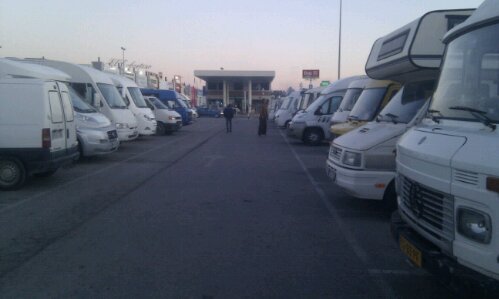 A little bit nervous and a little bit excited about what we'll experience tomorrow. We need to be at the ferry port for 8am and leave at 10am. We've heard crossing the border can take a while and once we're in Africa our phone probably won't work (or will but cost a fortune), so don't worry if you don't have an update for a day or so. We'll be shopping for a pc dongle to get us back online asap – €15 for a months unlimited use, Africa is sounding good already.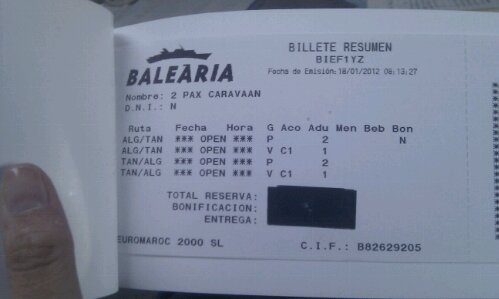 Ju x