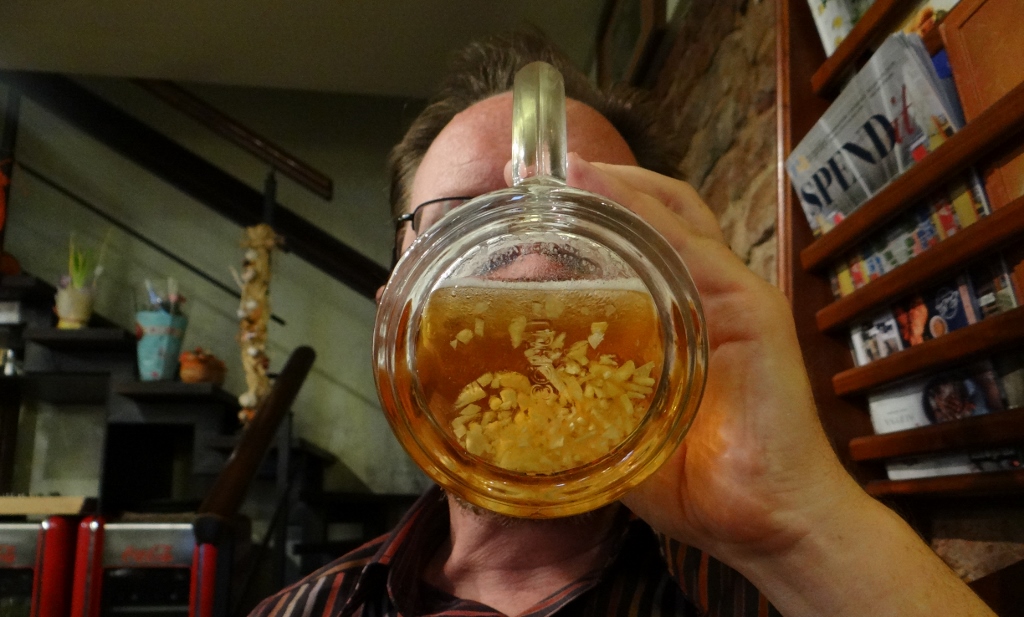 Zagan the motorhome's on an island in the Daugava River, 2km from Riga old town in a car park alongside the exhibition centre and university (N56.95399, E24.08127). It costs €6 per 24 hours to stay here, rather cheaper than the nearby camp site, and we found the spot through europebycamper.com's recommendation. We didn't stay in the actual spot they suggested though, as the helpful security guard pointed out the motion-sensitive cameras are switched on between 8pm and 8am, so we'd not be able to leave the van during those times! He instead suggested we stay here, which is a short distance away, still covered by his security cameras but no motion-detection on these puppies.

After setting up camp yesterday (which consists of pressing a button for the electric step), we popped Charlie on his lead and headed for the city. Roughly 2km later, I was burned out. Not from the walk, or the icy Baltic blast coming down the Daugava as we crossed the bridge, nah, this was plain old travel burnout. There were no locals to be seen in the old town, just the rumble of trolley suitcases on cobbles, the shout of Stag do's, the shuffle of tour groups pulled along by a raised umbrella, and touts flogging walking/river/segway/cycle tours.
Everyone did as they should: reach Point A on the map, take out camera or phone, point camera at whatever, take photo, shuffle off to Point B and so on. The film the Truman Show, where unbeknown to him, Jim Carrey's entire life is a faked TV programme, wouldn't leave my mind. It felt like I was on a conveyor belt, being rolled along and shown the things I should look at as a tourist, before being punted off back to the airport/car/bus/train ready for the next punter to take my place. I was fed up. Burned out.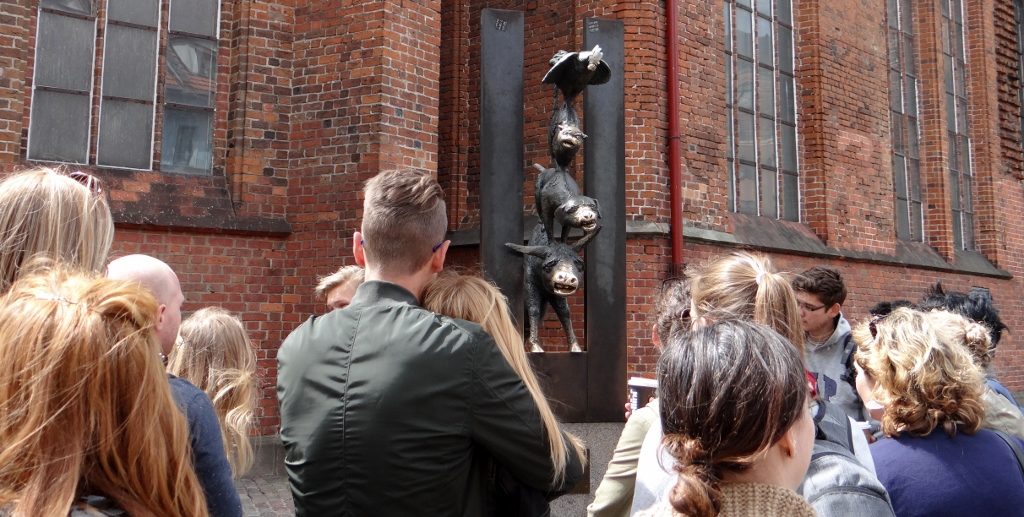 It happened on past tours too, points at which I felt like what I was doing had little point to it. I wasn't learning anything new here. Riga was given a thorough going over by cowardly racist extremists last century, same as Vilnius and Warsaw and countless other cities. The locals welcomed the German army in at first, hoping they'd be better than the Soviets, who'd been busily hacking the place apart to suit them. Out of the frying pan and into the fire for these folks, in particular if you were Jewish. The Red Army of course came back with a vengeance, and this time refused to leave for 50-odd years. The depressing history is all-too-familiar.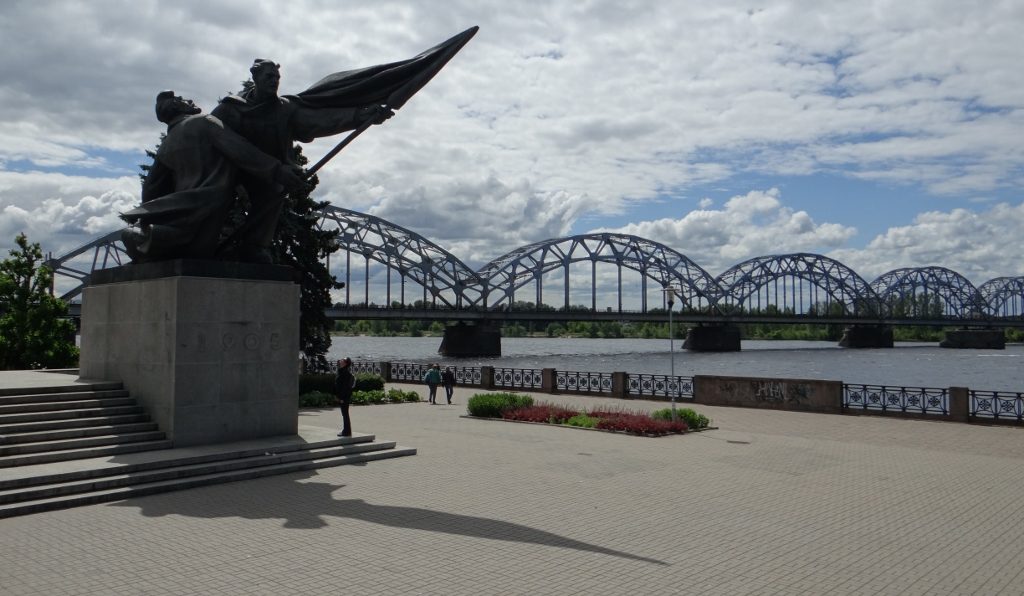 This morning, having talked it through, we had another crack at it, walking Charlie around the wooden buildings on the island, relieved to be alone but for locals, and to find a restaurant menu in Latvian and Russian only.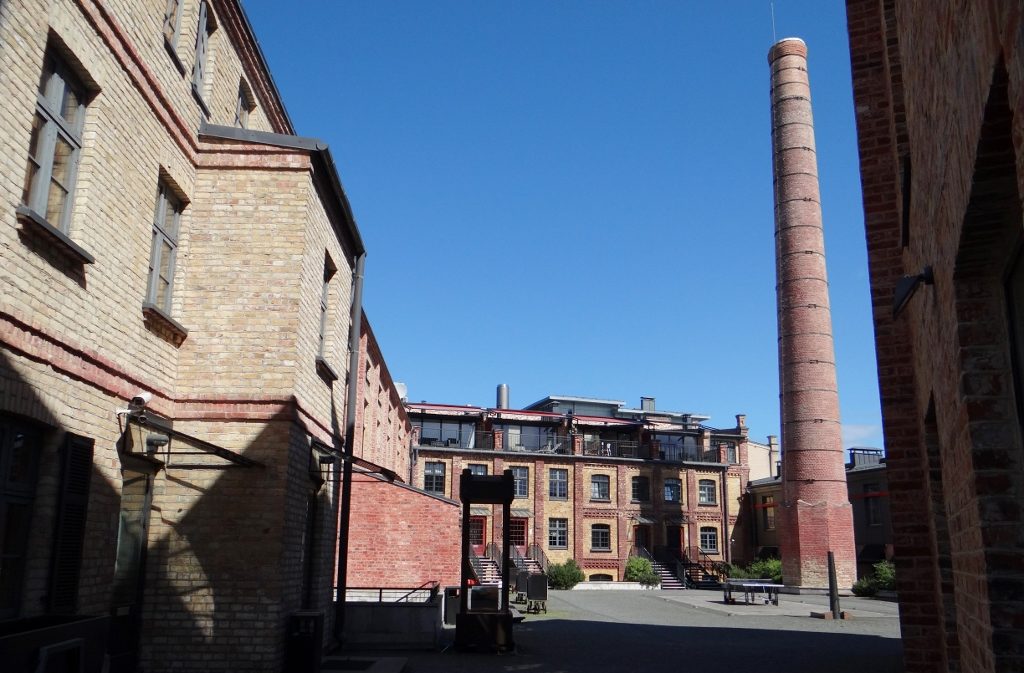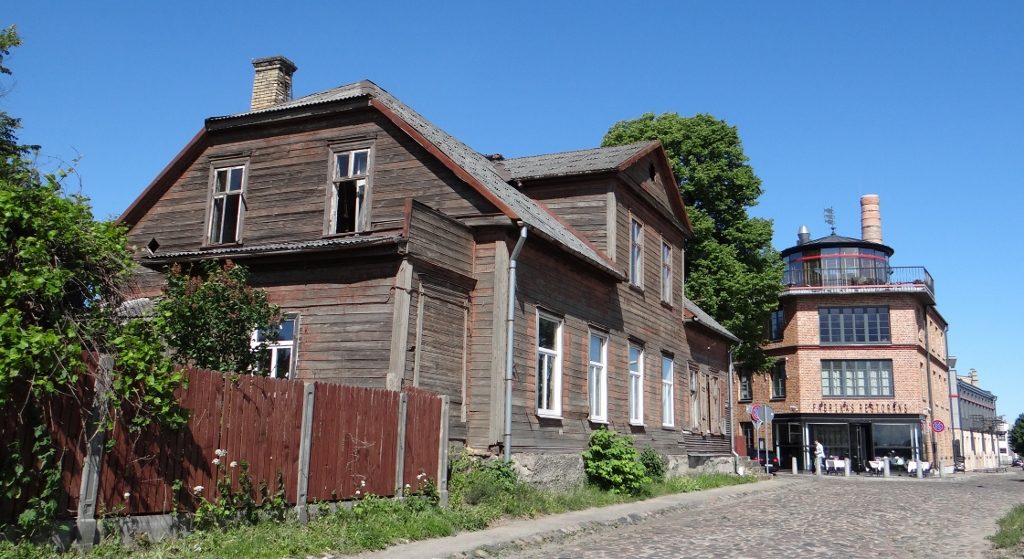 Leaving a tired out Charlie to snooze in Zagan, we headed back over the bridge, The World stood steady against the dockside, a luxury floating home to 200 seriously well heeled folks (aboardtheworld.com) which we've seen once before in Bordeaux. How much for an apartment? If you gotta ask, you can't afford it (or have a look here)! The literature for the ship describes life aboard as "the embodiment of a distinctive lifestyle experience", and they do seem to get up to some fun stuff as they tootle across the world's oceans.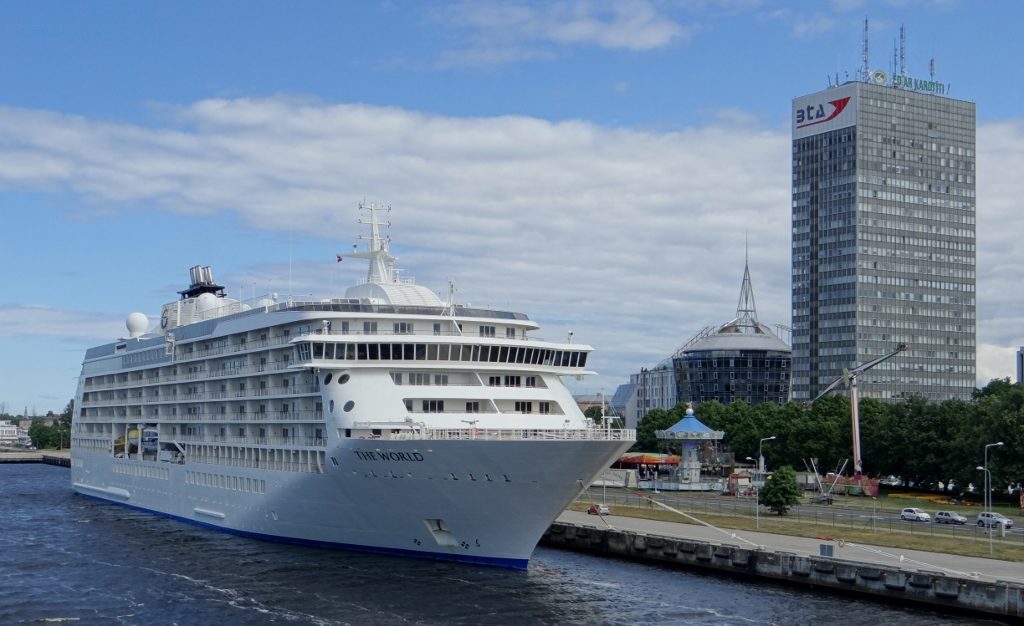 Our tootsies skipped around the old town, taking us south a few km to the Central Market (Rīgas Centrāltirgus in Latvian). Europe's largest market, sits under and around five massive buildings, the roofs of which were WW1 German Zeppelin hangers. Reaching the place I was again relieved: hardly a tourist to be seen, except in the mirror, but instead hordes of locals picking over all manner of things.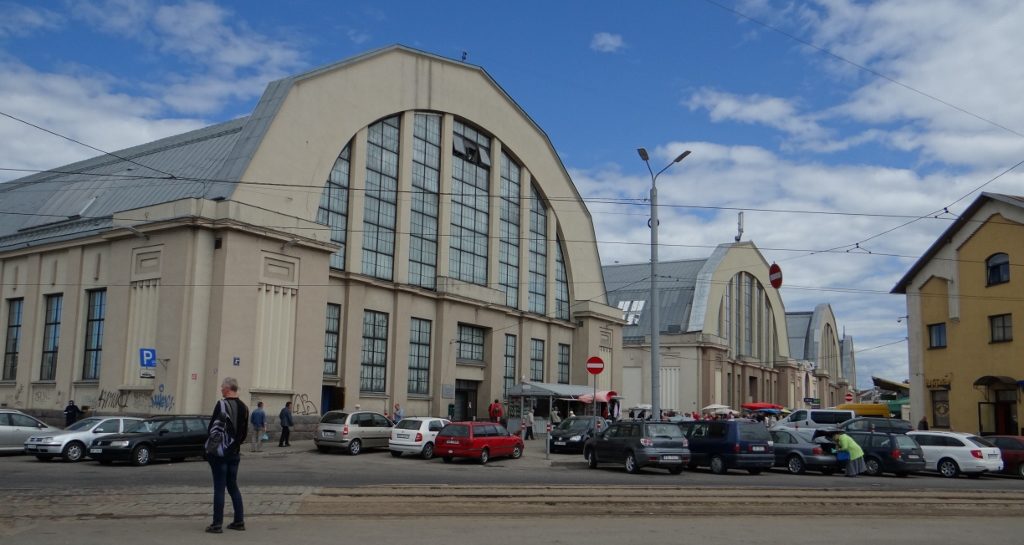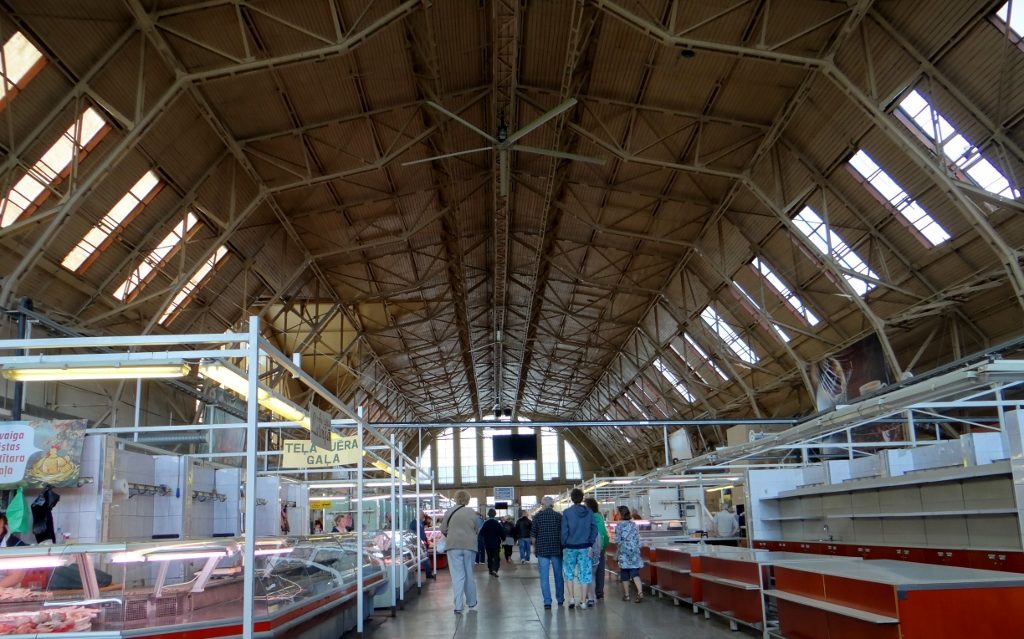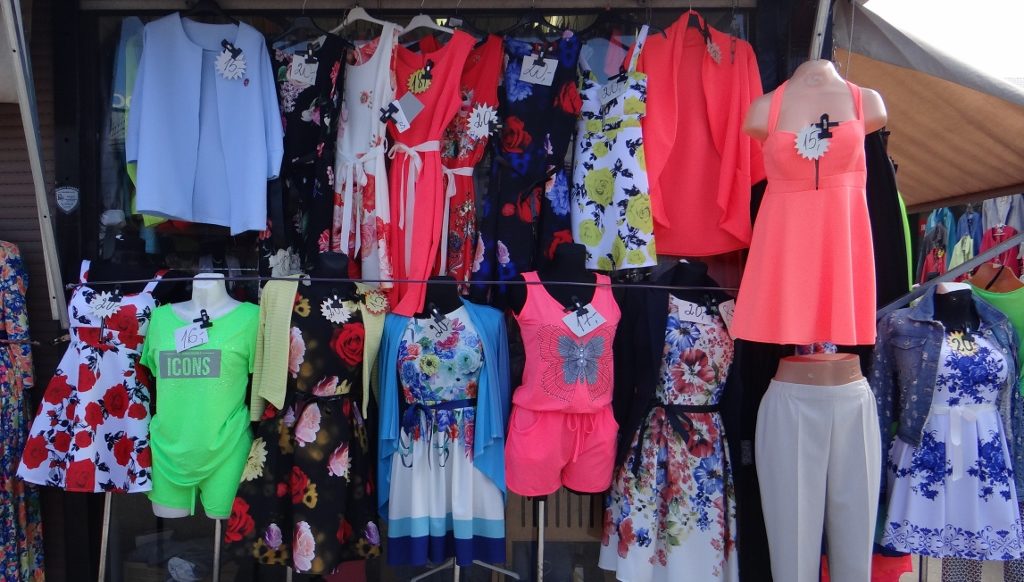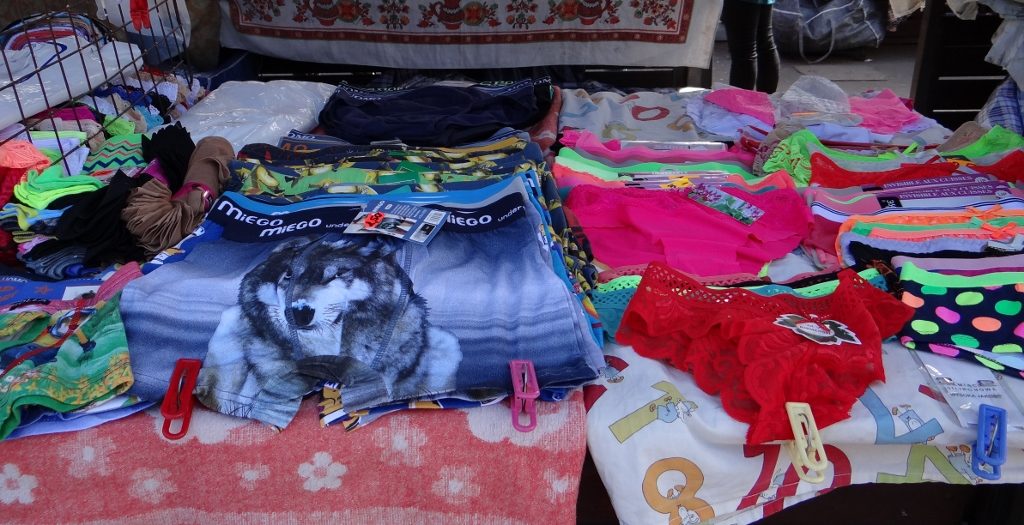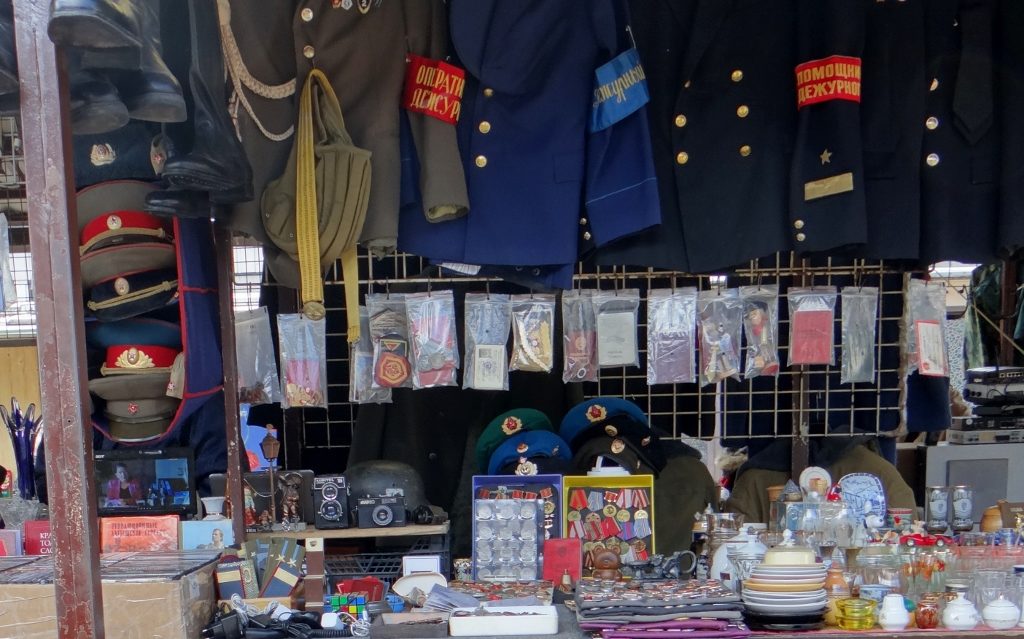 Having fed ourselves on small pastries and pasties (16p each and delicious), done a bit of people watching and failed to find inexpensive chorizo, we headed off back towards the town. On a mission. A mission from Adam, who waved a tenner under our noses for a video of us drinking Garlic Beer and eating Garlic Ice Cream. Cue Peter Kay voiceover: "GARLIC? and BEER?"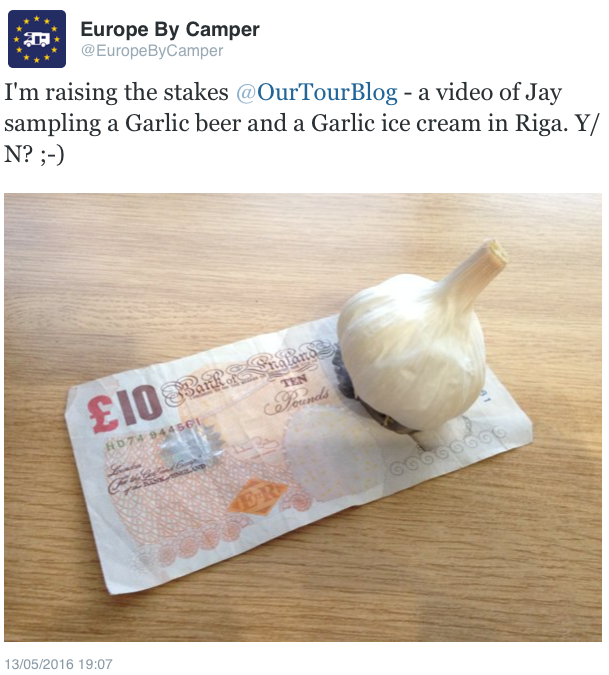 And the result? Oh man, we just ate a serious shed load of garlic. Five bulbs. At least. We must be honking to hell and back.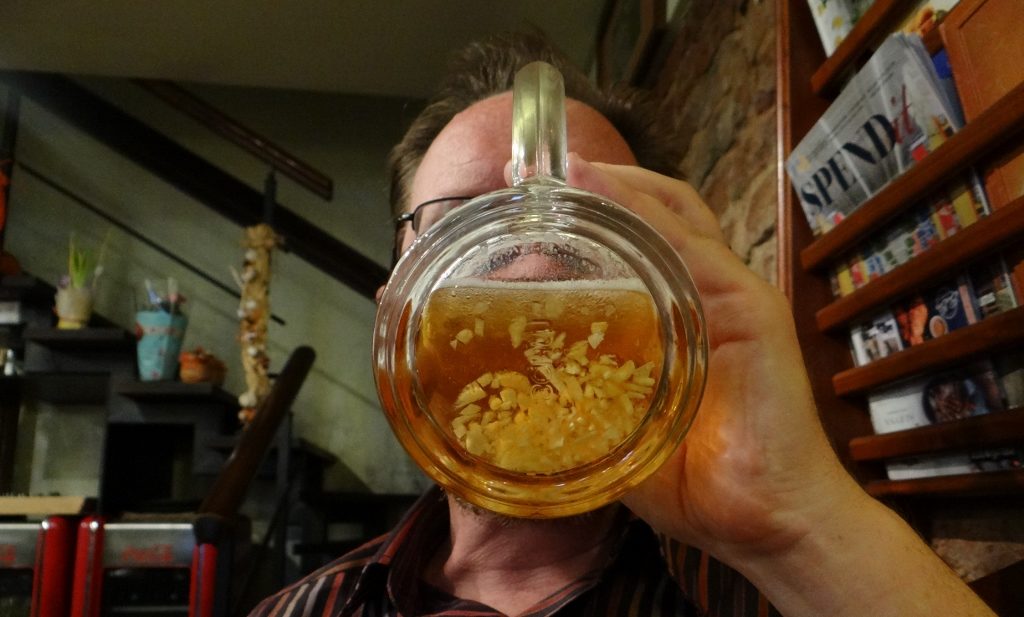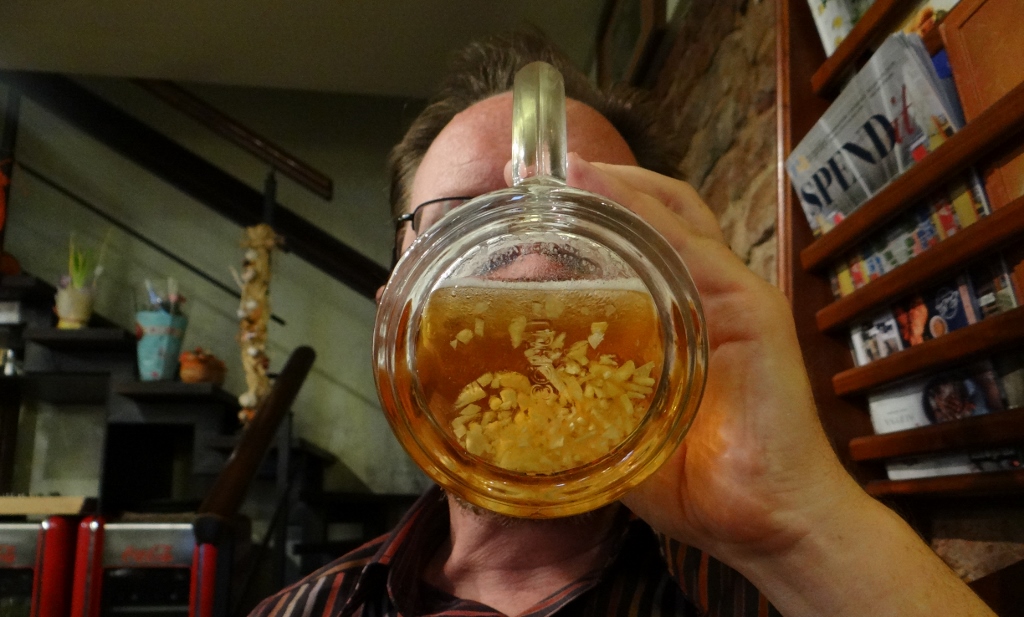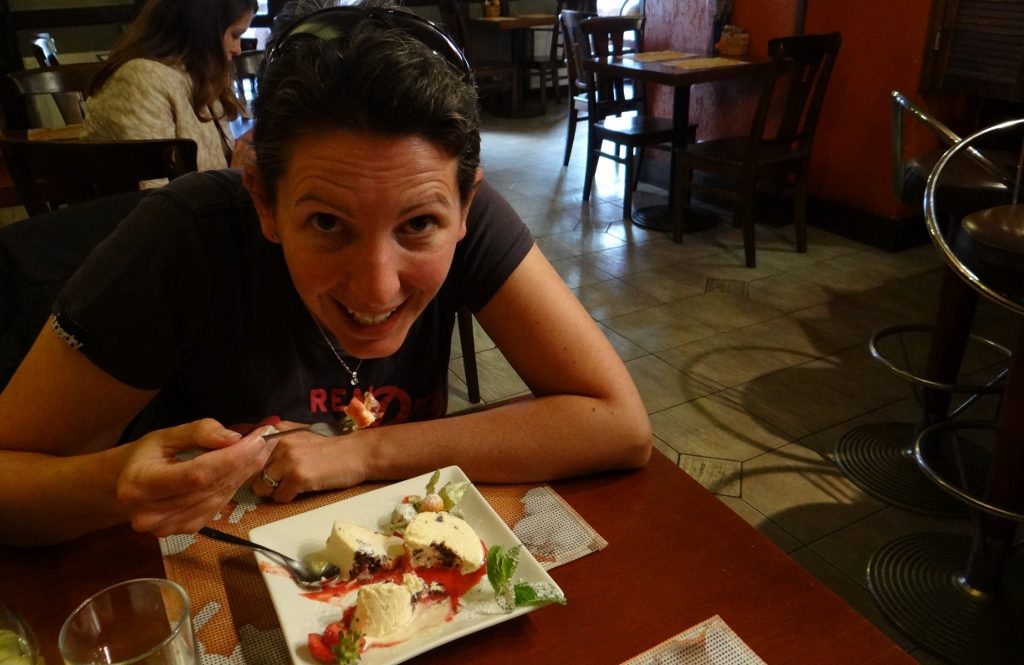 As well as the beer and ice cream, we knocked back roast garlic, garlic bread, garlic mushrooms, garlic feta cheese, garlic in a garlic sauce, garlic in olives, garlic garlic, and garlic garlic garlic. Weirdly, it all tasted pretty good, although the whiff of garlic beer isn't one I'm planning on sniffing up any time soon. Video below, as you can see, we had a load of fun, and know we need to do more stuff like that to keep this travelling malarkey fresh and garlicy.
More photos from today. The sun shines, we've enjoyed ourselves and tomorrow is another day in which we plan to pamper ourselves on Europe's best campsite. Hey, The Lobsters visited every country in Europe, so if they say it's (probably) the best, it's (probably) the best. We're going to BBQ some stuff too. And shower. And drink some more beer. And maybe go for a run. But probably not eat garlic. No, no more garlic.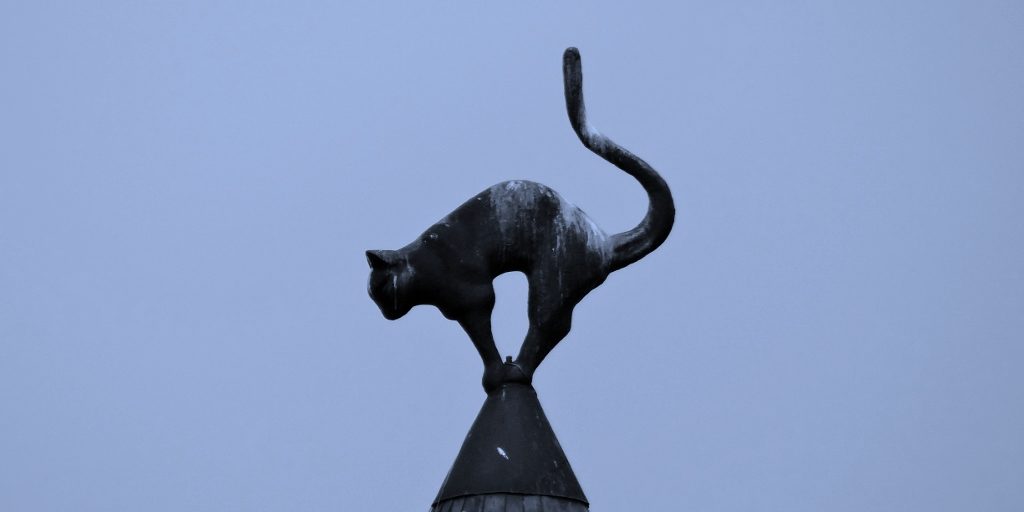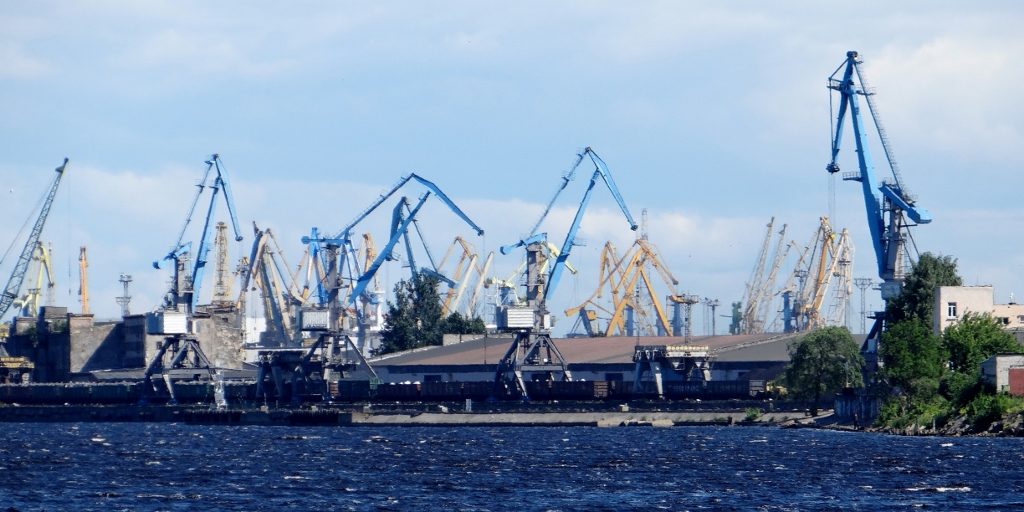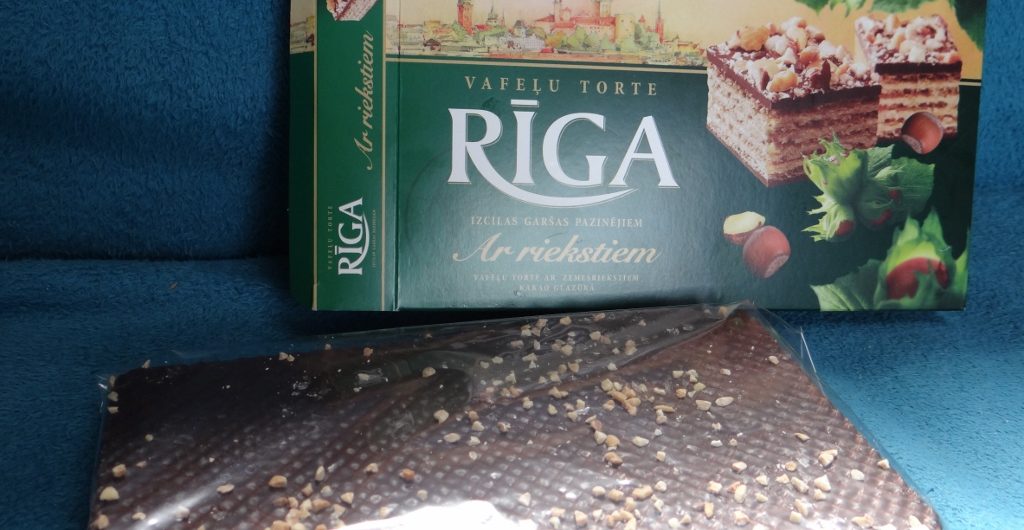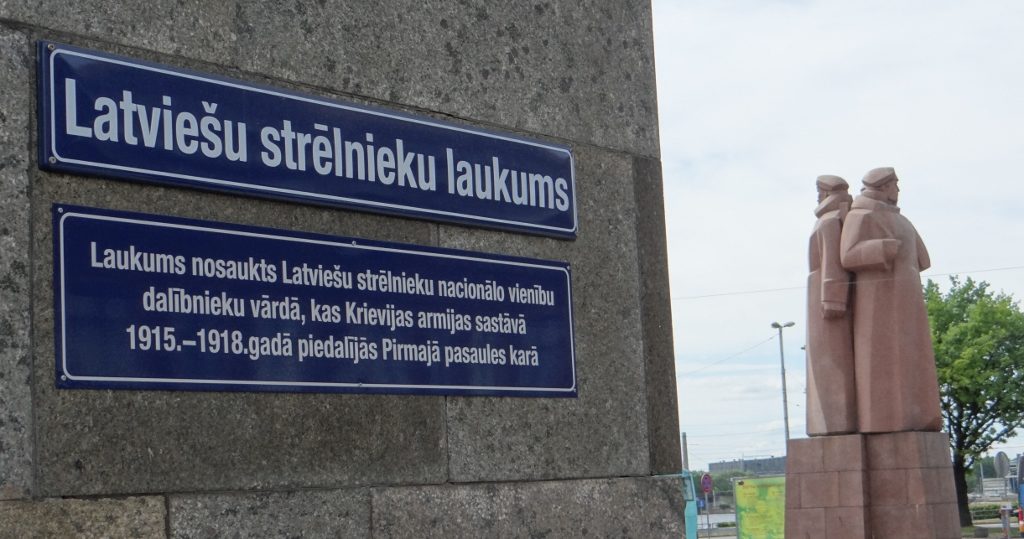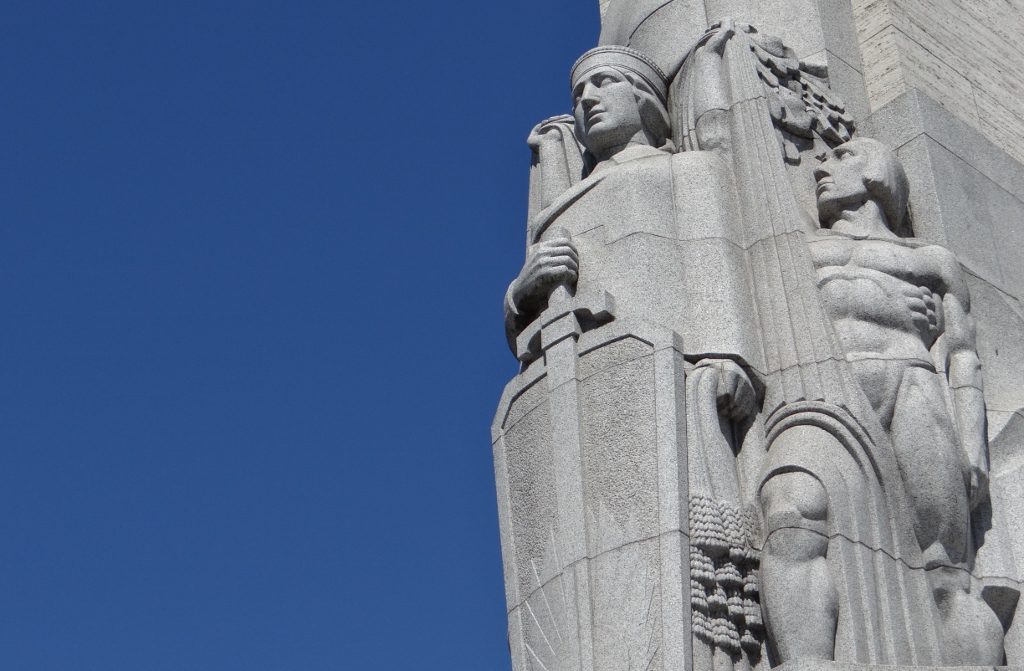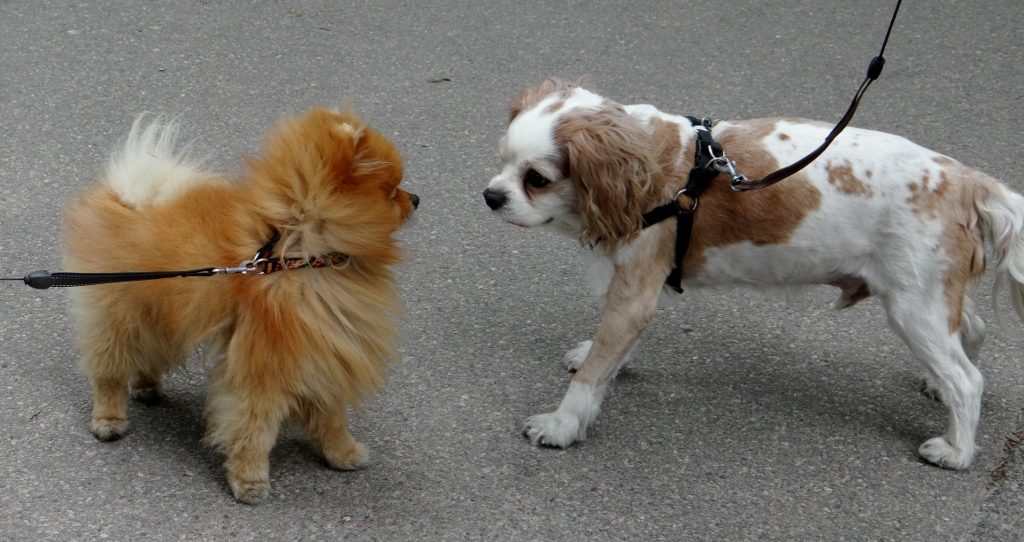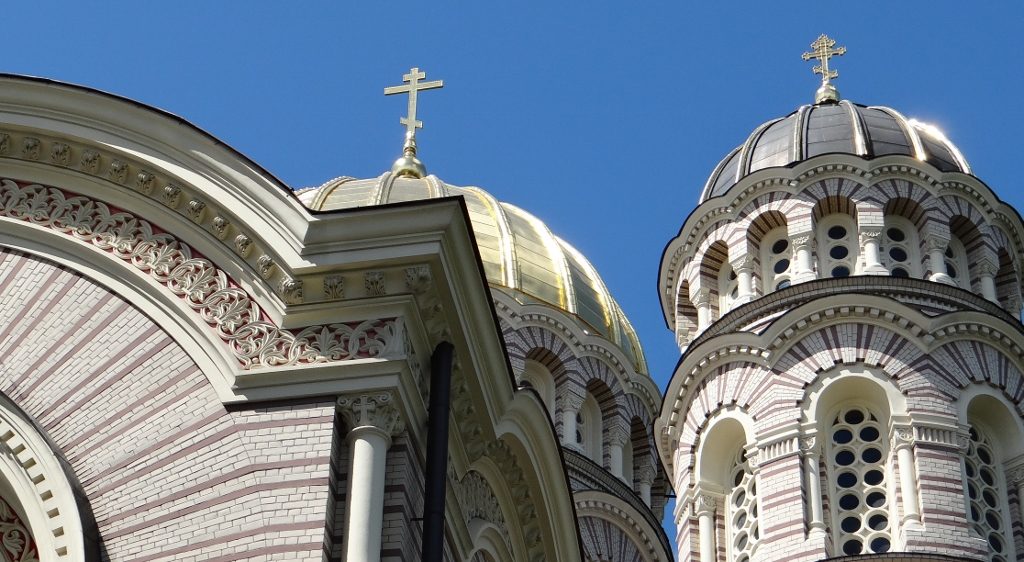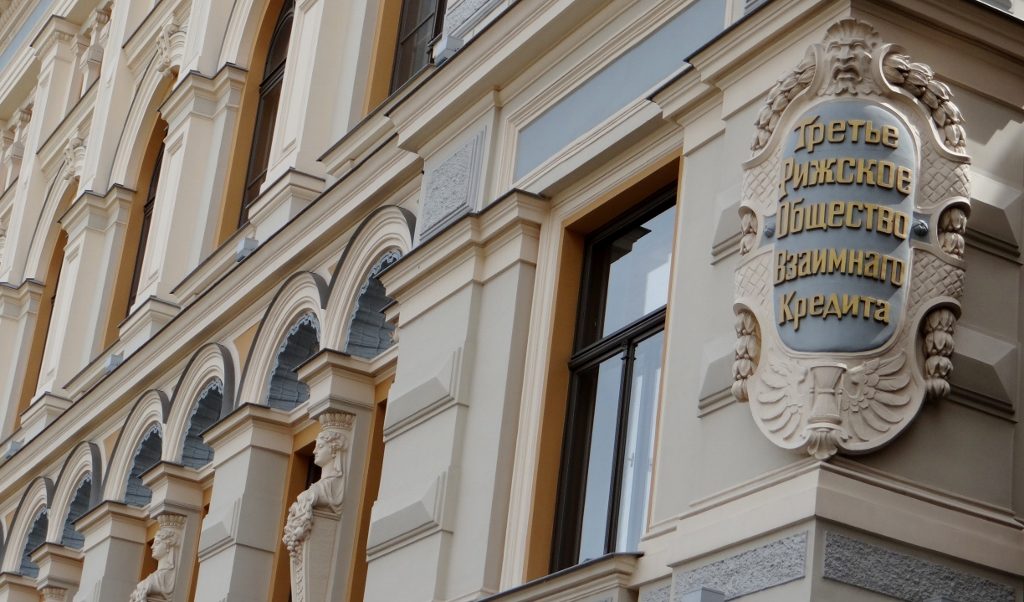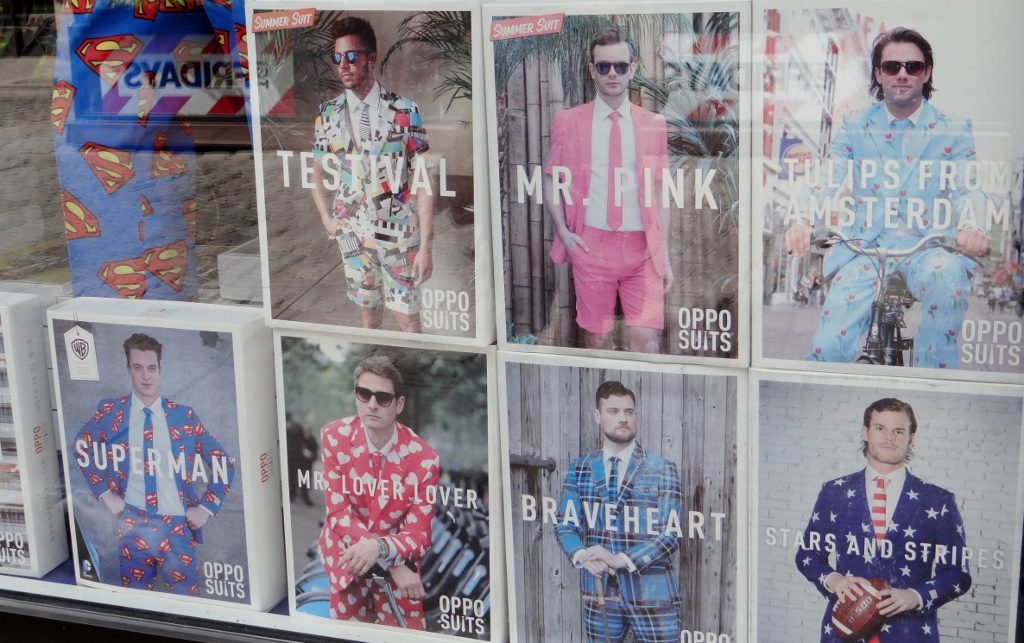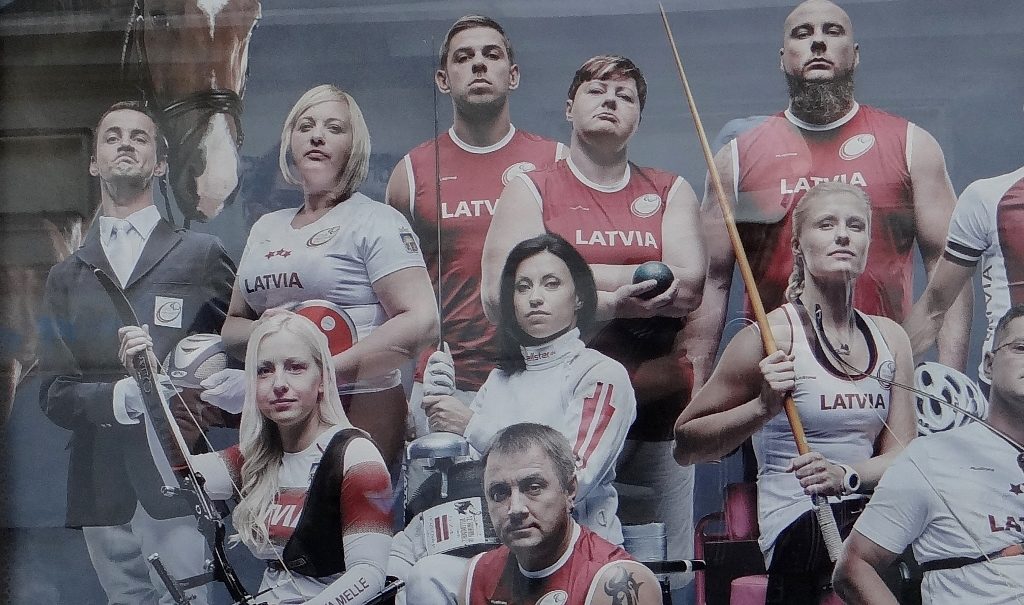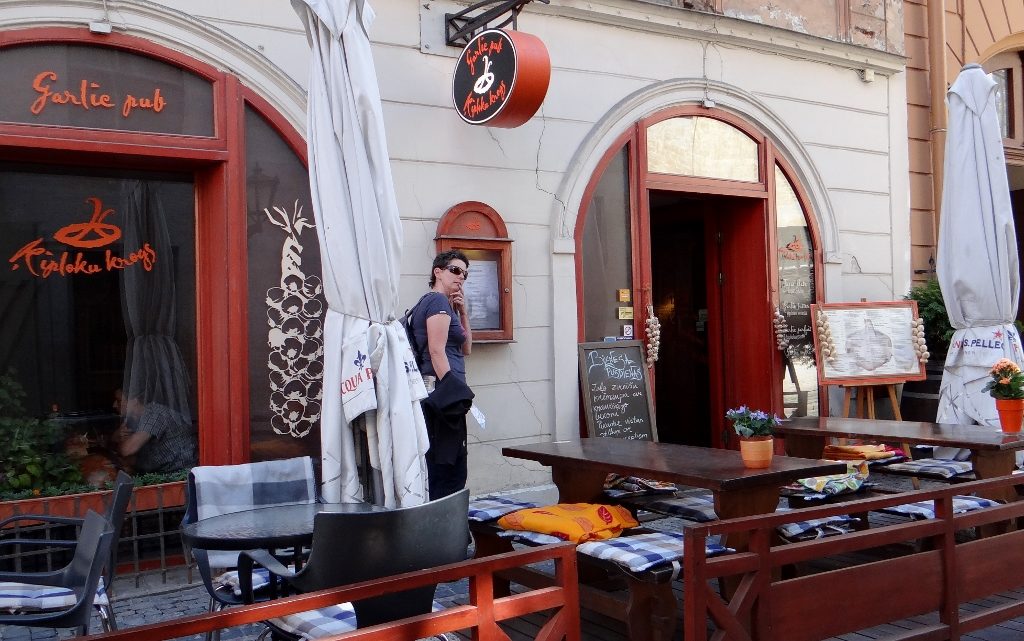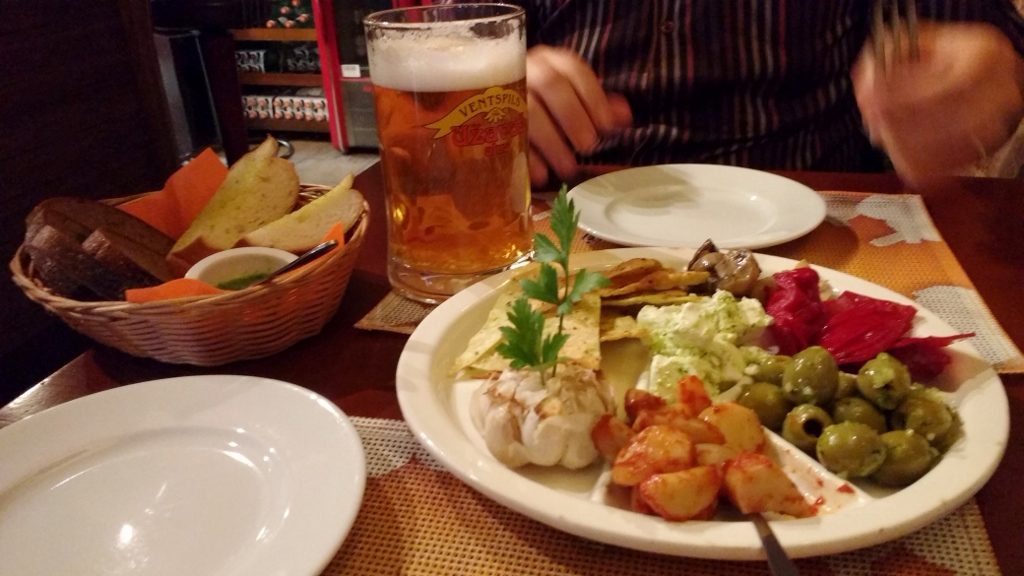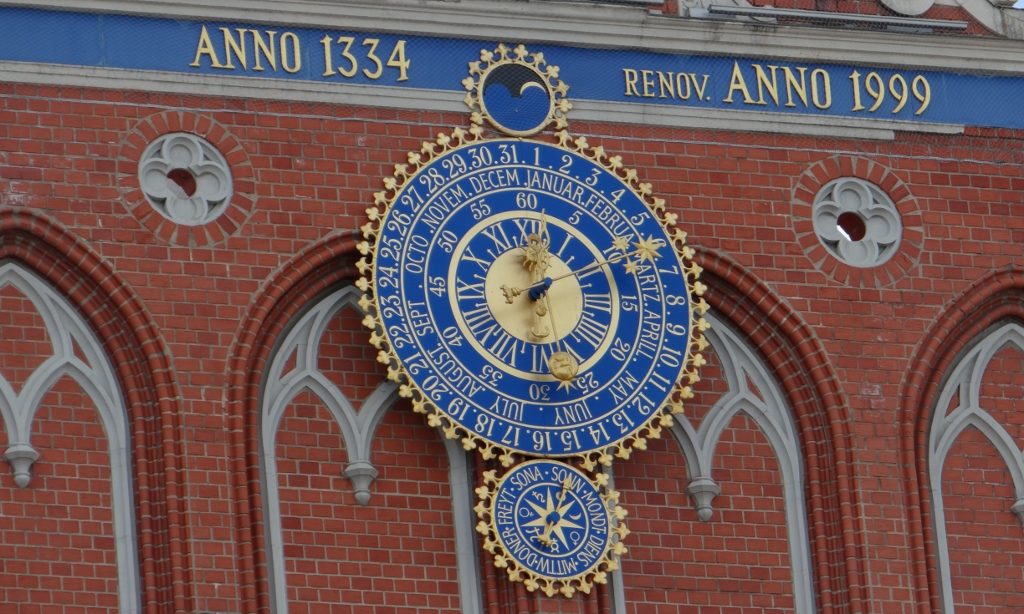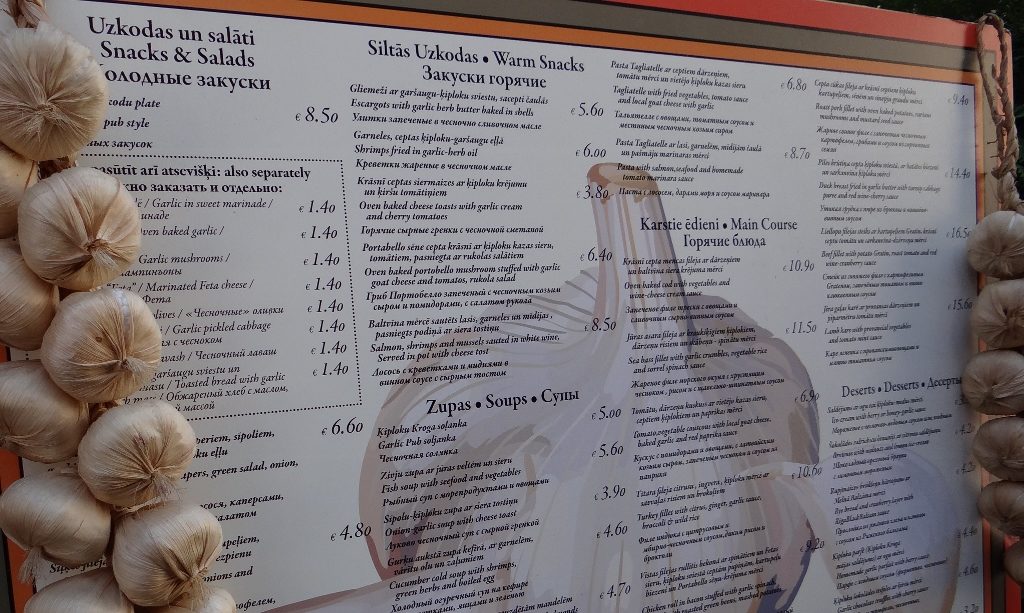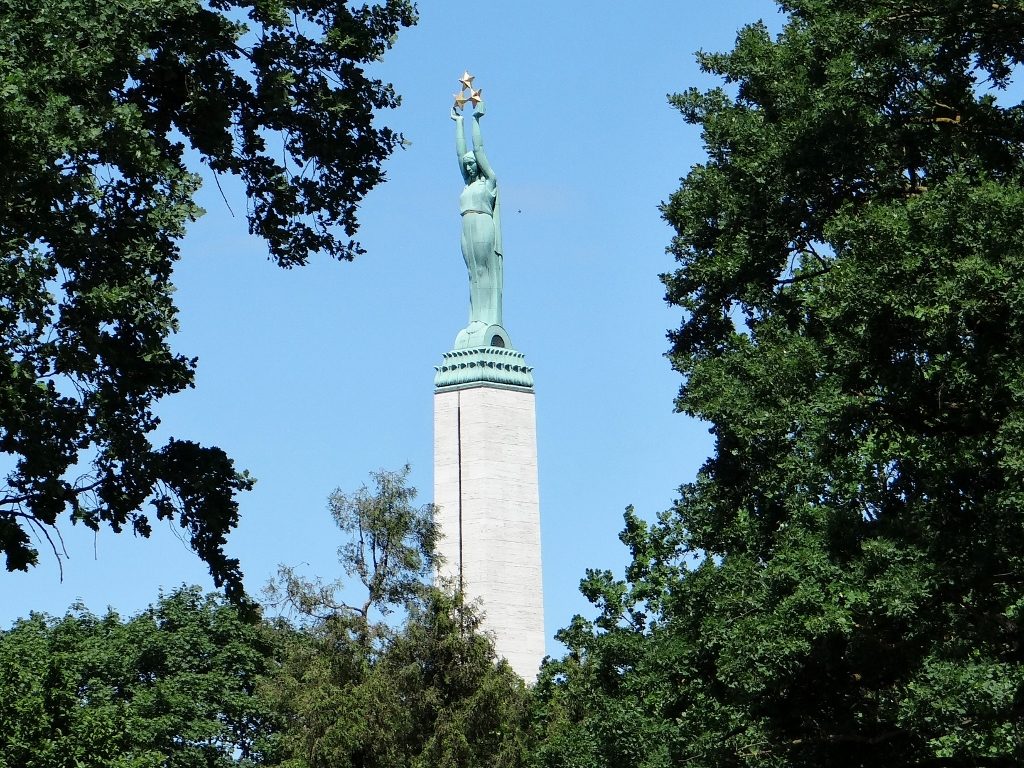 Cheers, Jay