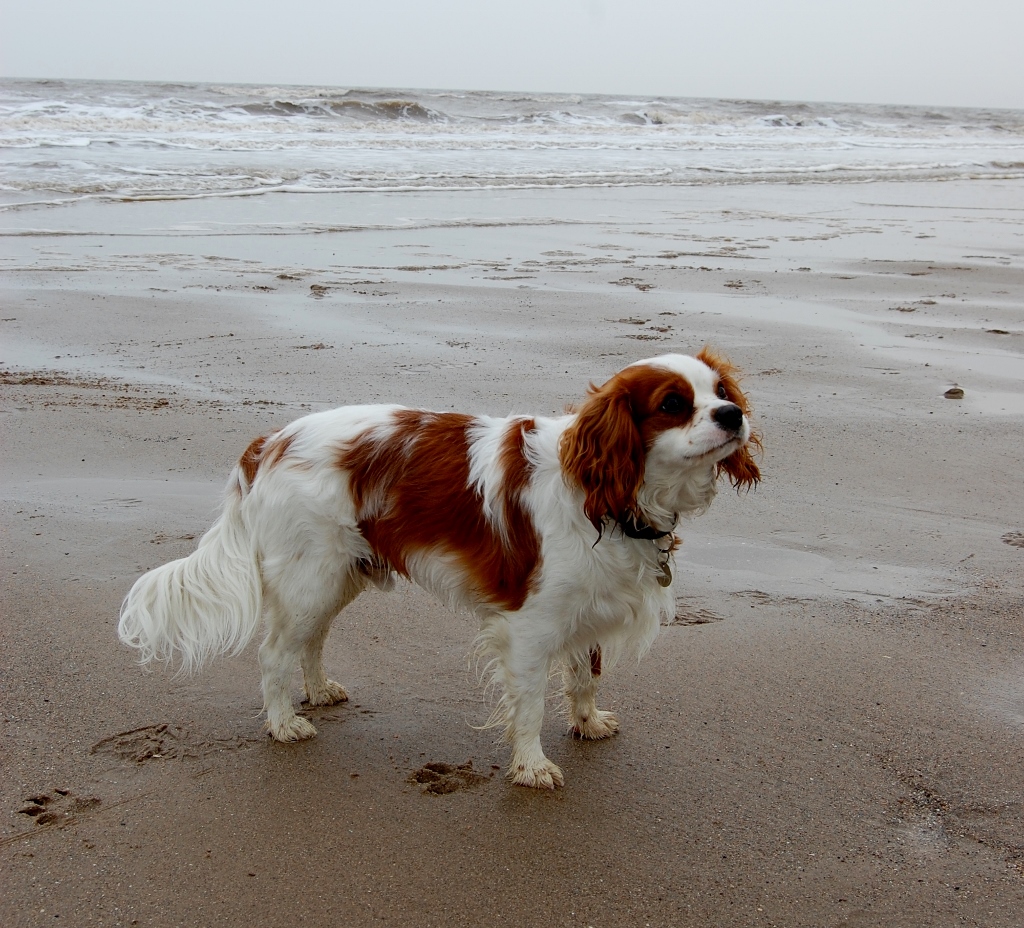 Happy birthday to me!
Happy birthday to me!
Yes Charlie fans it's my birthday today and to celebrate reaching the ripe old age of 9 years, Mum and Dad have let me do my own blog post – here goes (I'm dictating this while Mum types it as I'm not great with a keyboard and tried to chase the mouse).
I slept really well last night, to be fair I do every night. I don't know what Mum and Dad are on about when they talk about the snoring in the van, I never hear any. I get them to put my bed between the two front seats every night, so I can sleep under Mum and Dad like in bunk beds. When I woke this morning Dad asked me what I wanted for breakfast, but they had no steak or bones so I made do with some dog meat and biscuits.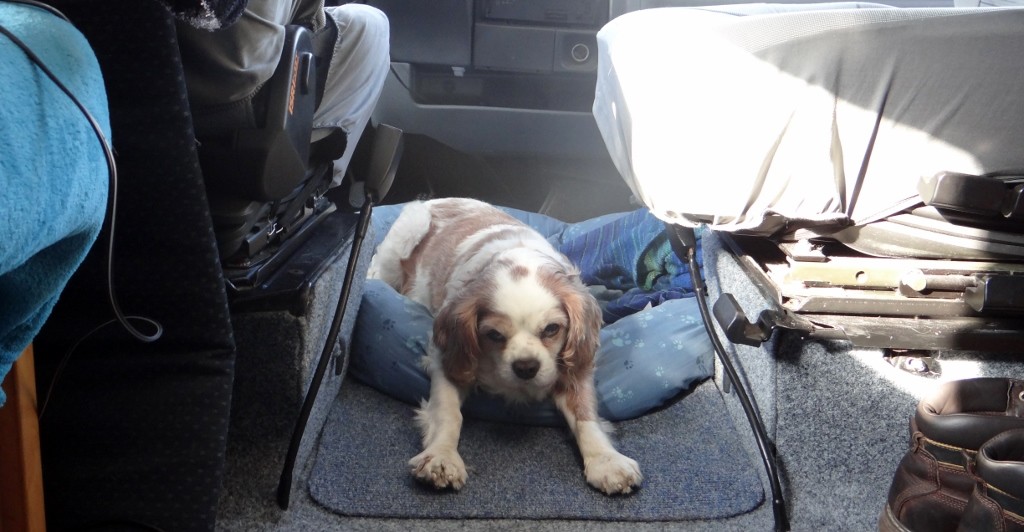 After breakfast I went for a play in the leaves while Mum and Dad sorted out the water stuff in Zagan – filling and emptying tanks. I love rustling along in them, always have. Some of them here are almost as big as me.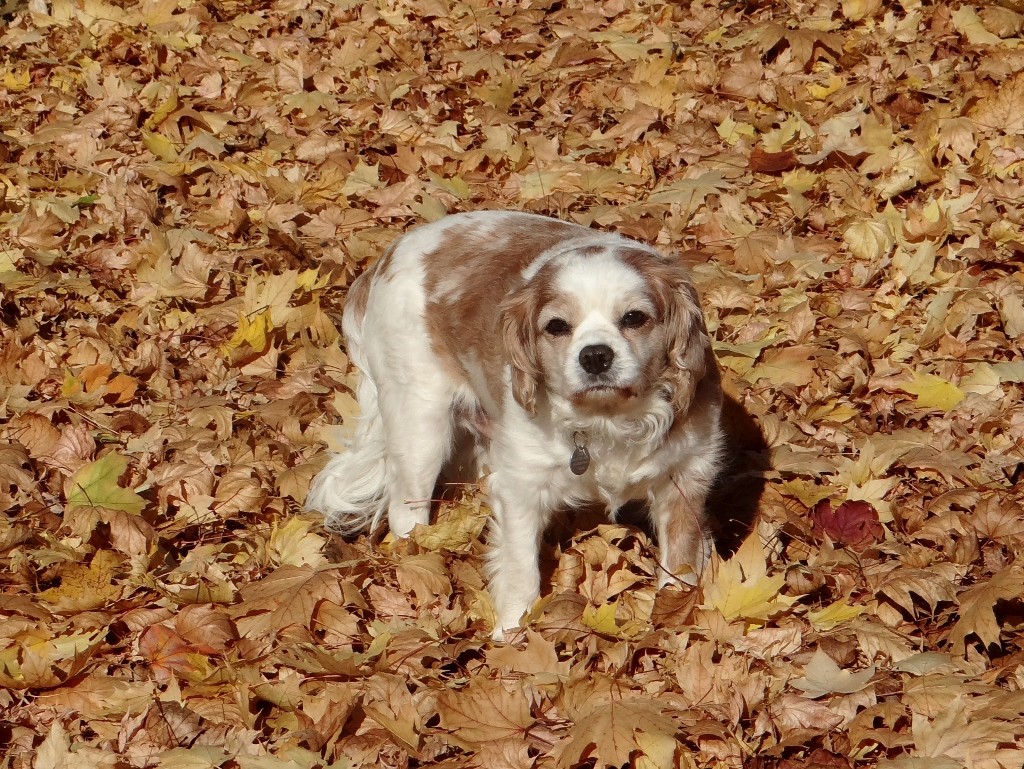 Once we set off driving I'm kept in the back of the van by a divider – I've managed to get around it a few times but Mum always shouts at me and makes we go back, something about getting under pedals?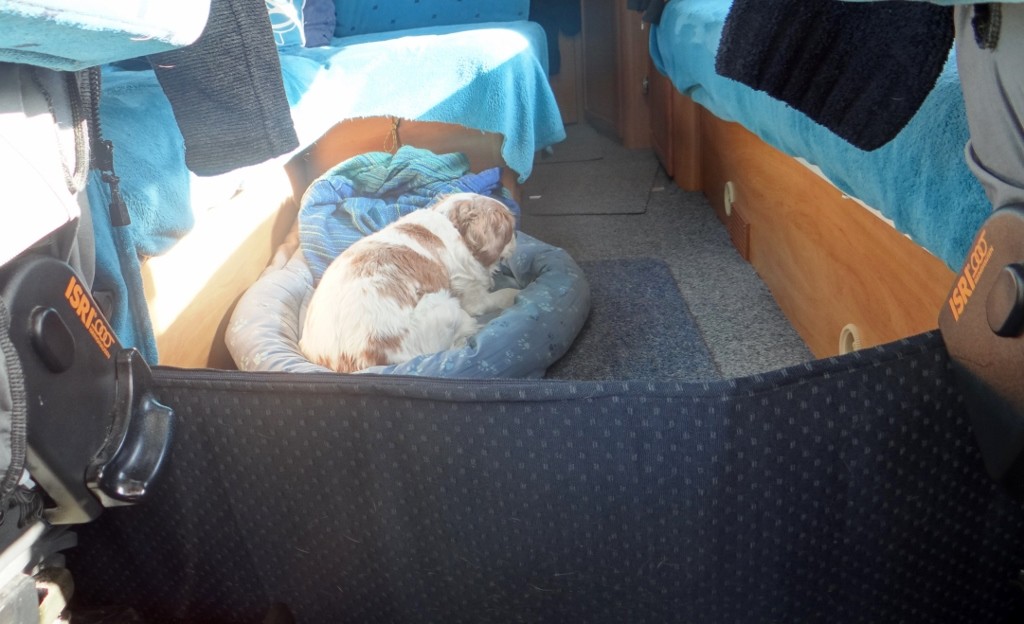 I used to sit on the bench behind Dad so could I look over his shoulder at where we were going, but now I'm getting on a bit I can't jump up and down off the bench on my own, so I stay on the floor where I can get to my water on longer runs. We stopped after about 15 minutes of driving today though, and I got out to have a look around. We were in La Roque Gageac (or Roughough-Snuffle-Rouff in dog-tongue) and it was really pretty, yellow brick houses lining the river with caves in the cliff face above. It was very, very windy – those big leaves really hurt when they hit you – I had to stifle a laugh as one hit Dad in the face, the bog oaf! After a quick wander along the river we headed off again – after a gravy bone.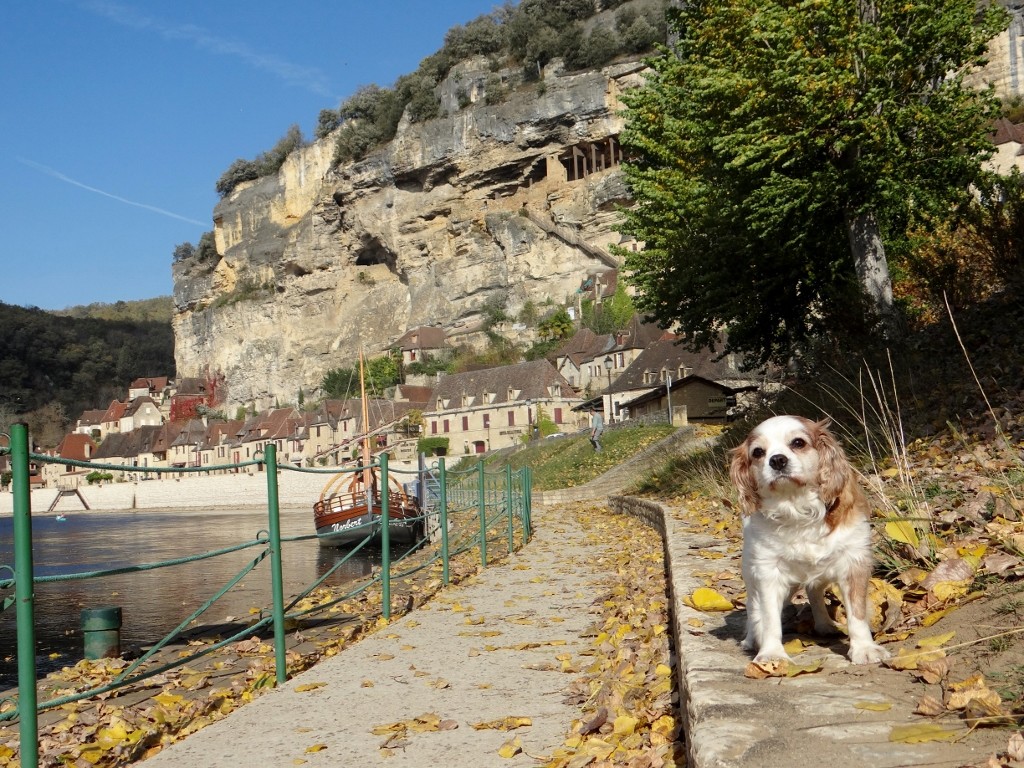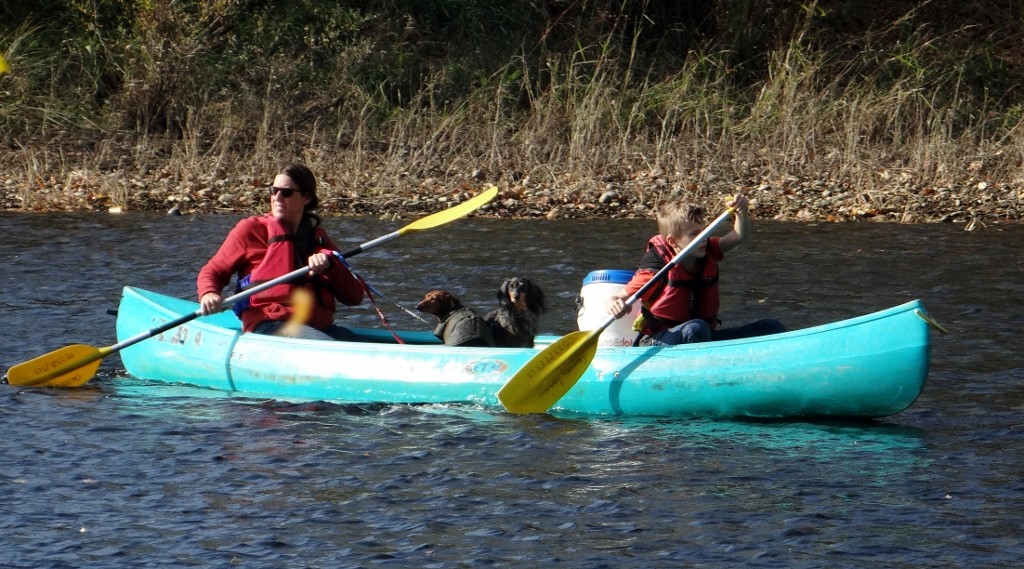 We were going to drive through Beynac, I remember that place as when we stopped there before Mum was terrified because we 'wild camped' for the first time. She thought we'd all be killed in our sleep and hardly slept – personally I slept really well. As we got near Dad turned the van around and they both started to disagree with the satnav, something about a 'Deviation'?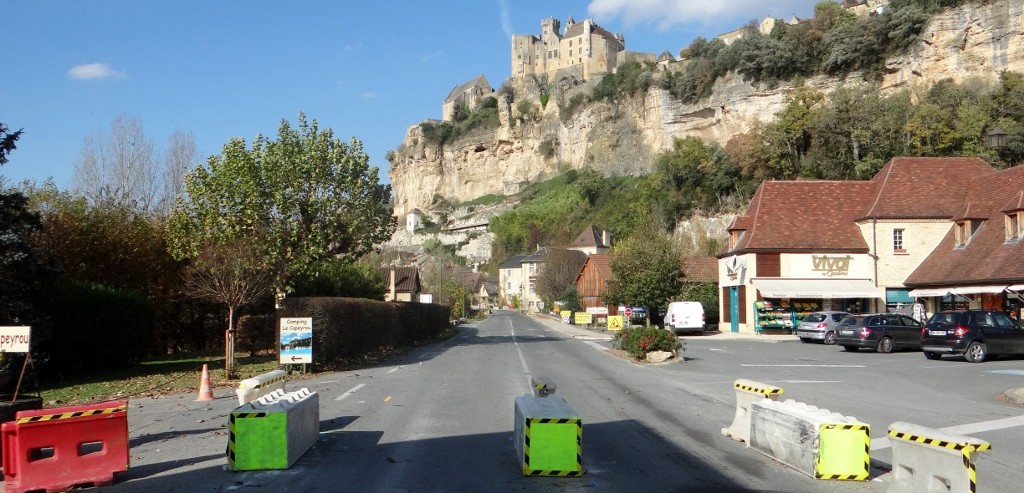 We drove around for ages along narrow roads, all the time following signs instead of satnav which kept moaning we were going the wrong way, until we ended up at the car park we slept in last time. It's now four years and a day since we were last there and it seems that Mum isn't worried about the car park any more. As I'd already sniffed the place before, I chose to have a nap while Mum and Dad went for a look around.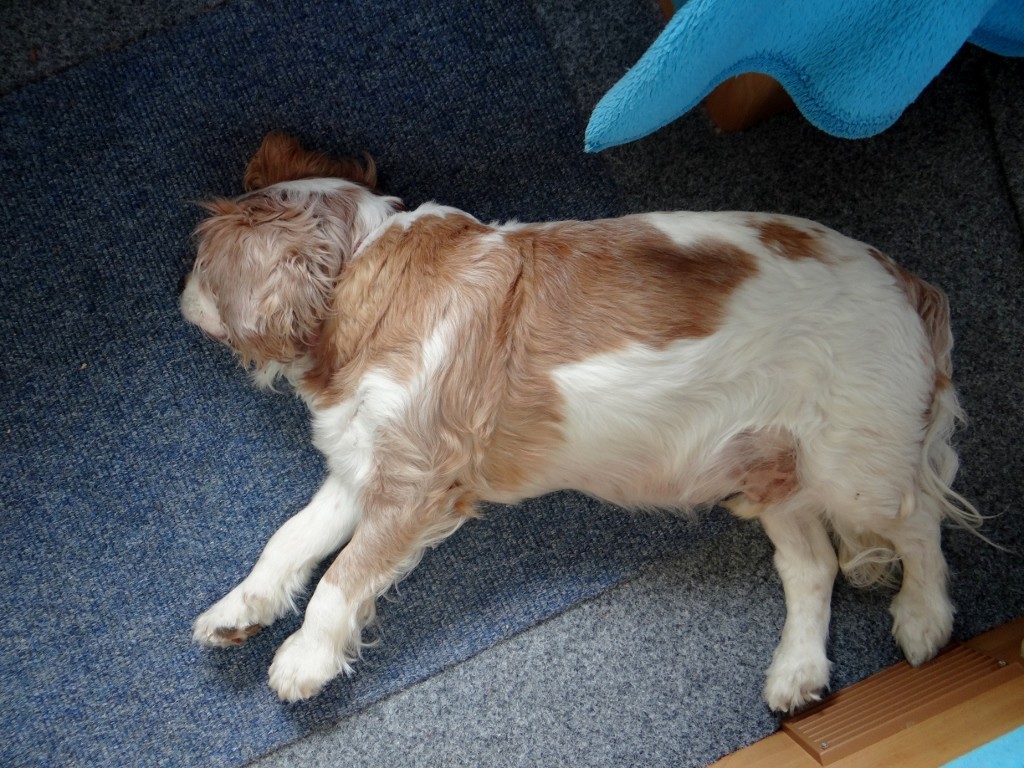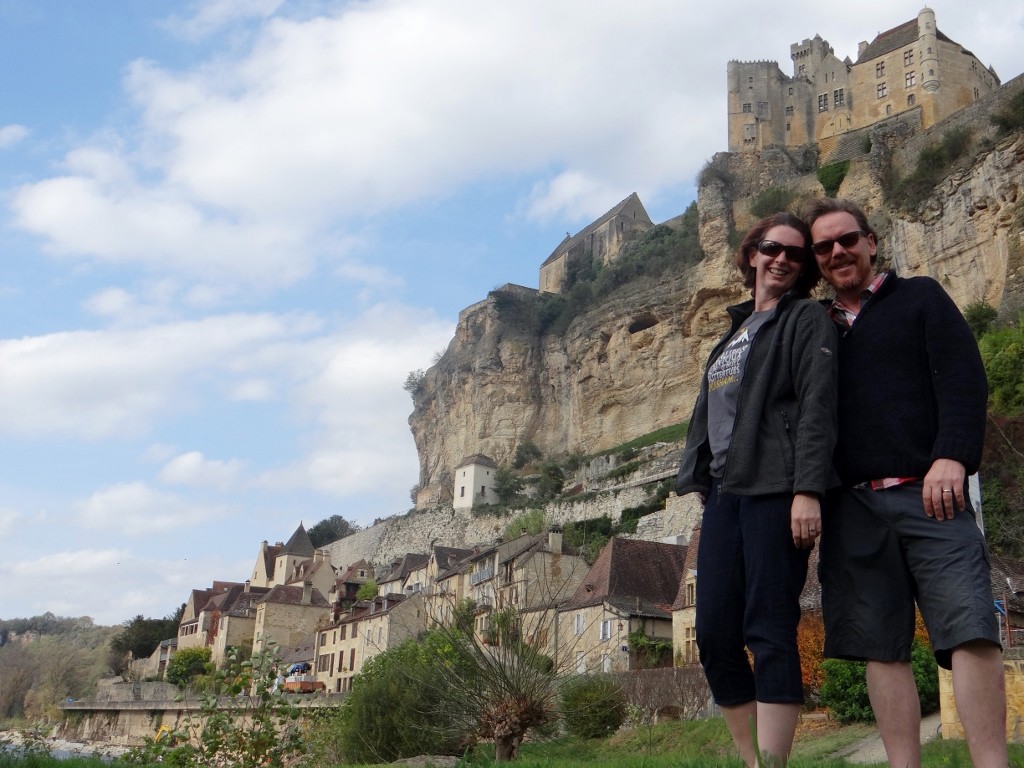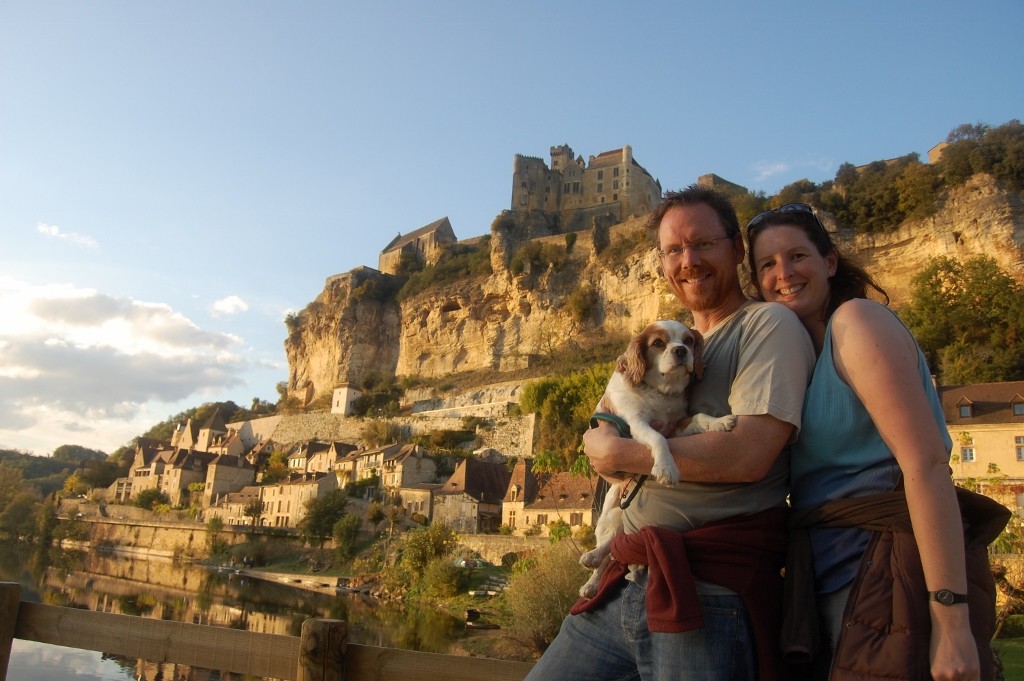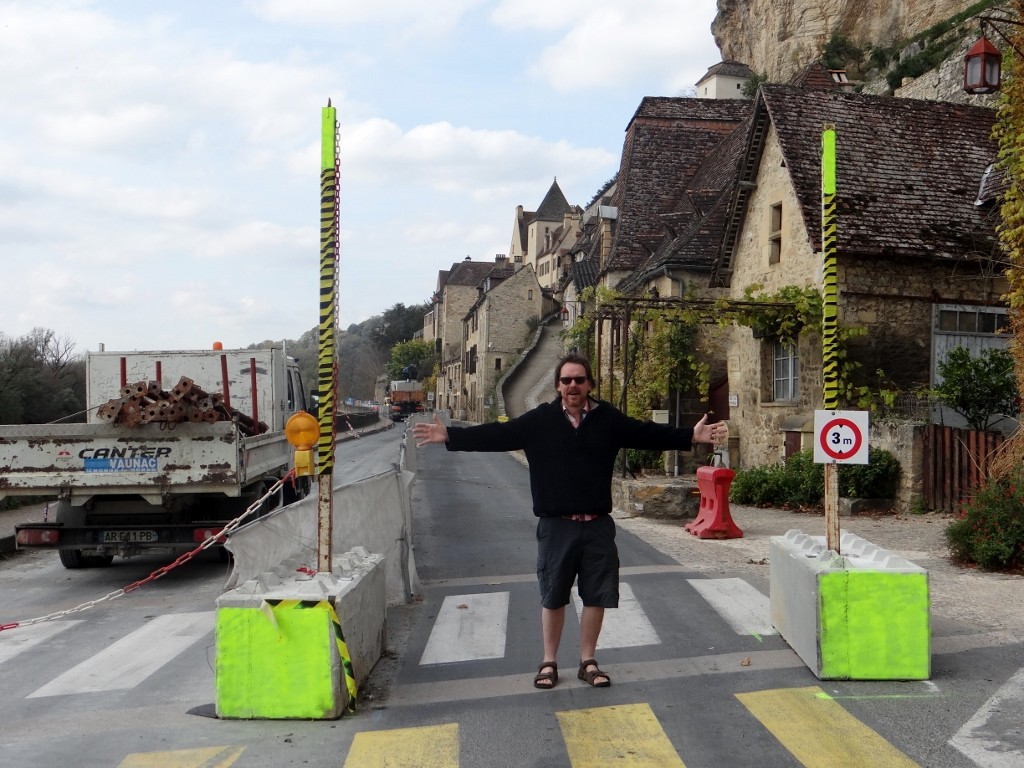 We all had some food when they got back, I got more dog meat, a bit of cheese and a slice of apple – I can tell it's my birthday, I normally only get biscuits for lunch as they keep telling me I am on a diet!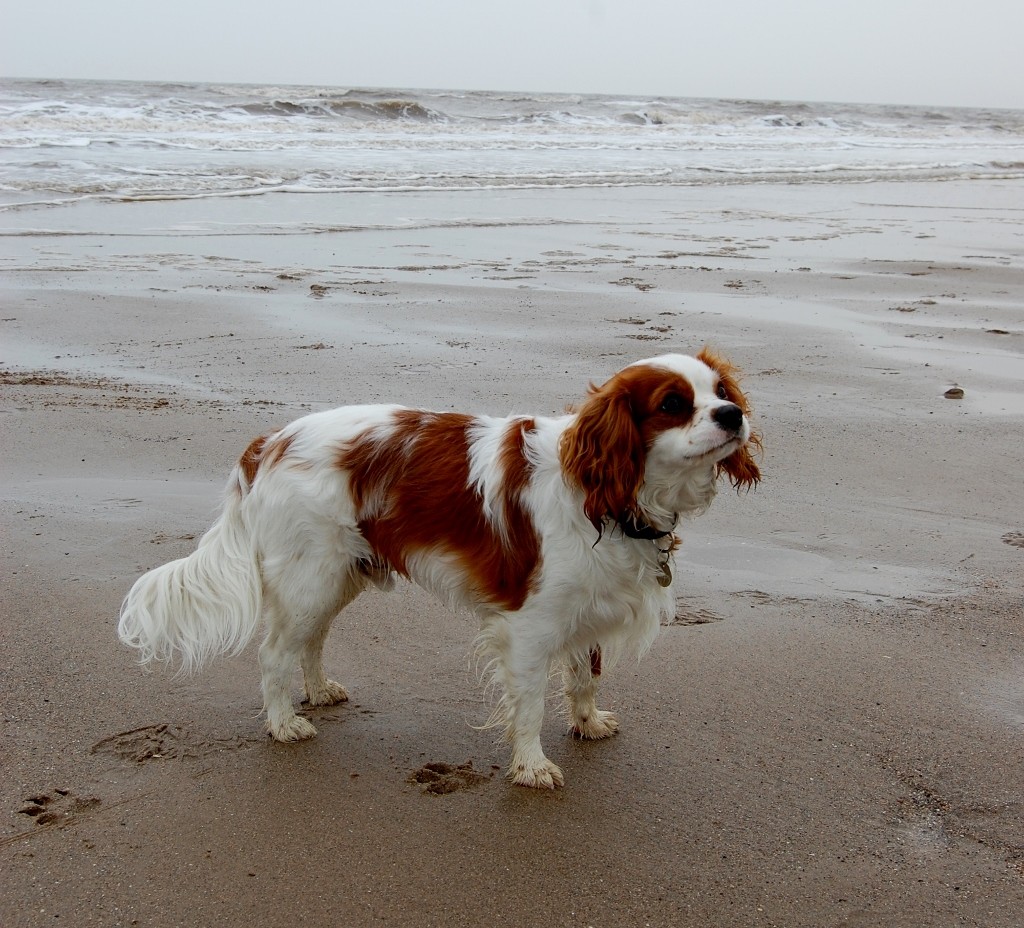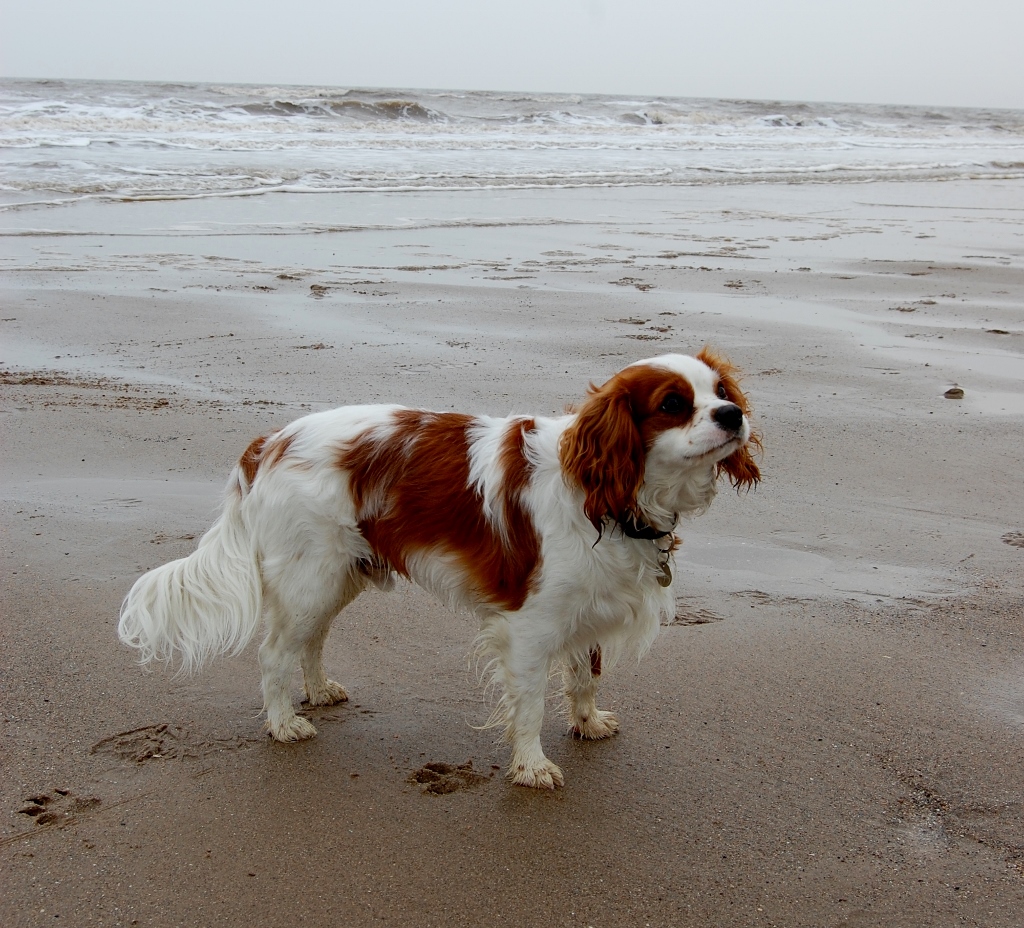 We set off again and drove to a place by the river that sells food and rents canoes, but it was all shut up and didn't look great so we carried on to the next parking place. This one was in St Cyprien (N44.86858, E1.04380 – although I have no idea what these numbers mean!) which is a small town and looked just right for us. We parked up and went for a look around the old town.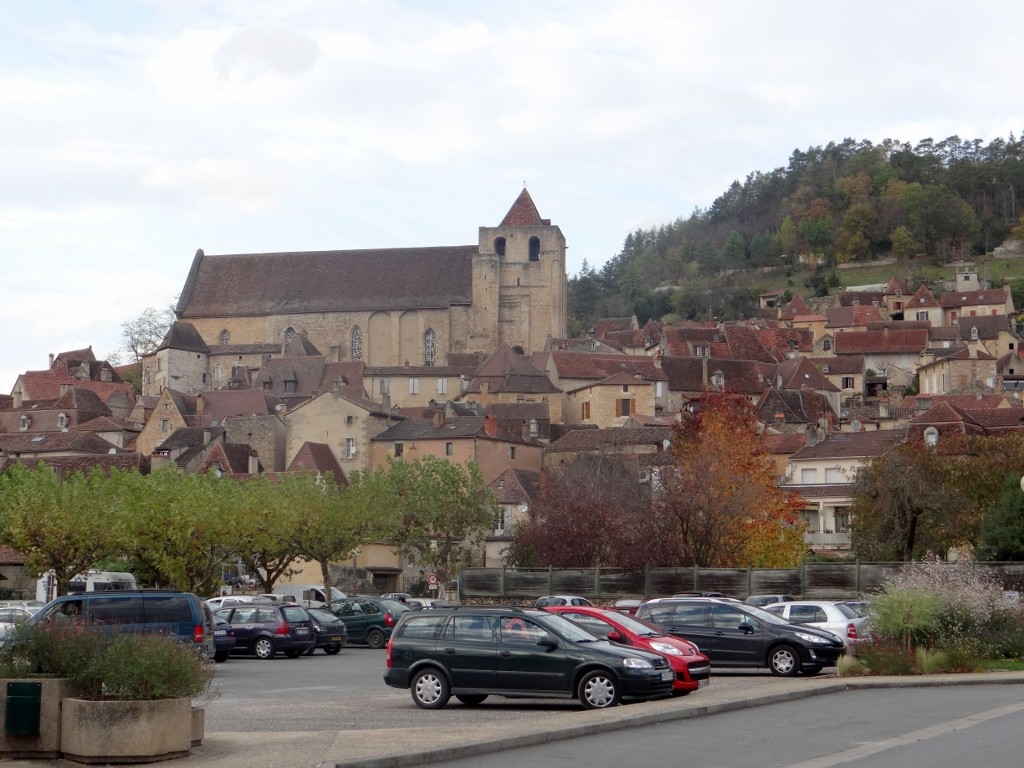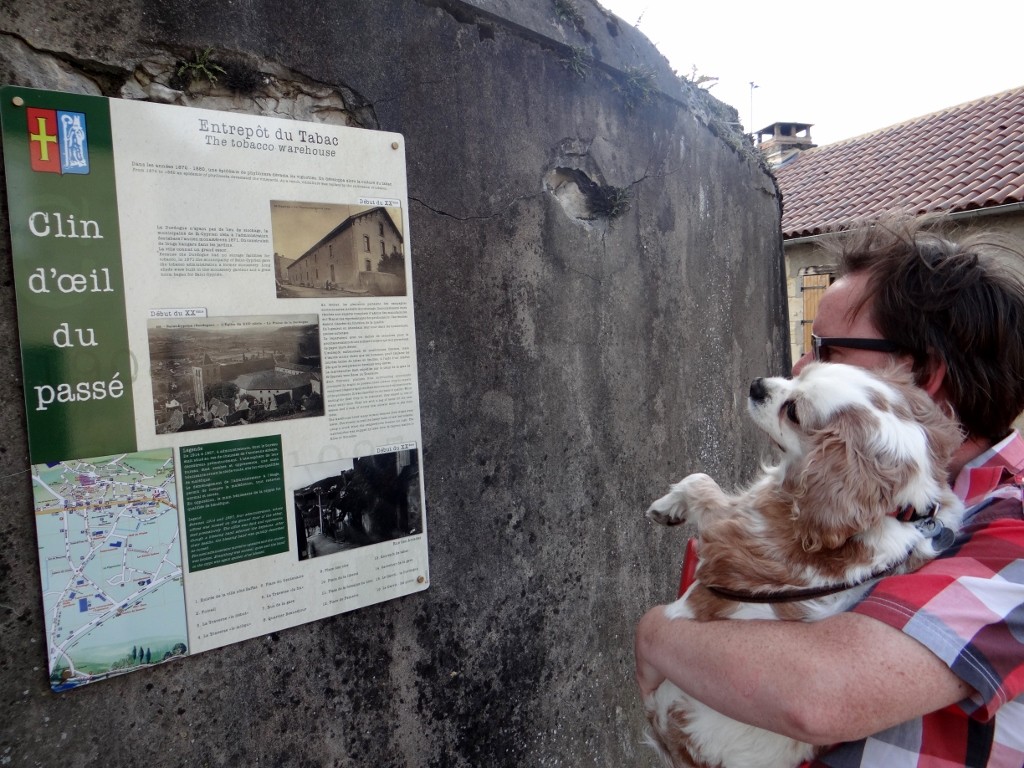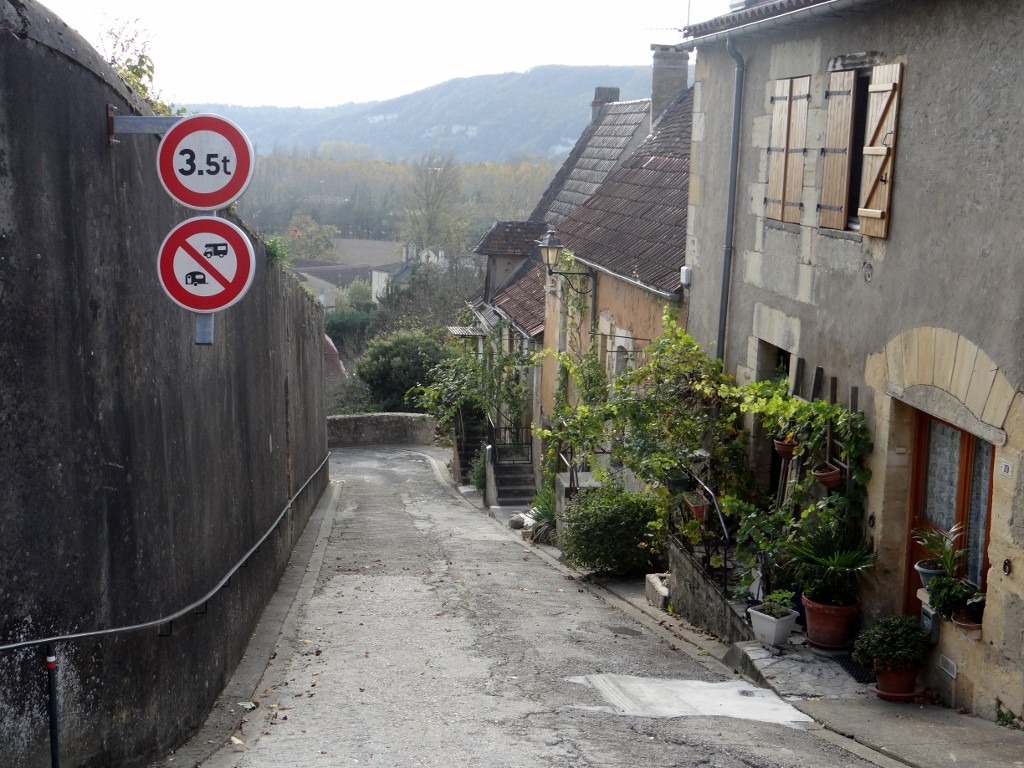 From the signs in the shop windows it looks like Monday is the main day that the shops are closed and this seems to be two weeks that people take off as holiday as little hand-written notices dashed Mum and Dad's hopes of having a meal out tonight. Still it means I'll get to eat some of whatever they are having as they can't resist it when I look super cute and beg for their food (diet? hah!).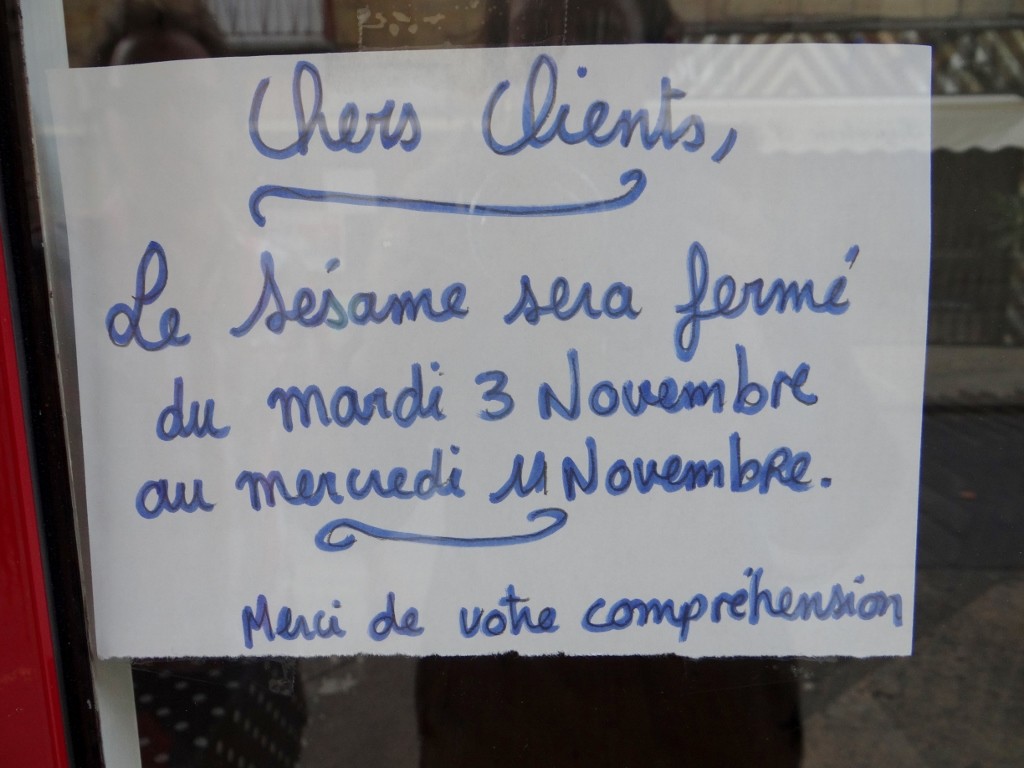 Dad's reading guide books now to decide where we go next. I hope we head to the seaside as there are loads of tasty things to sniff and eat there.  Mum has been out to the local pharmacy and bought me a birthday present – I'm such a lucky, pampered pooch.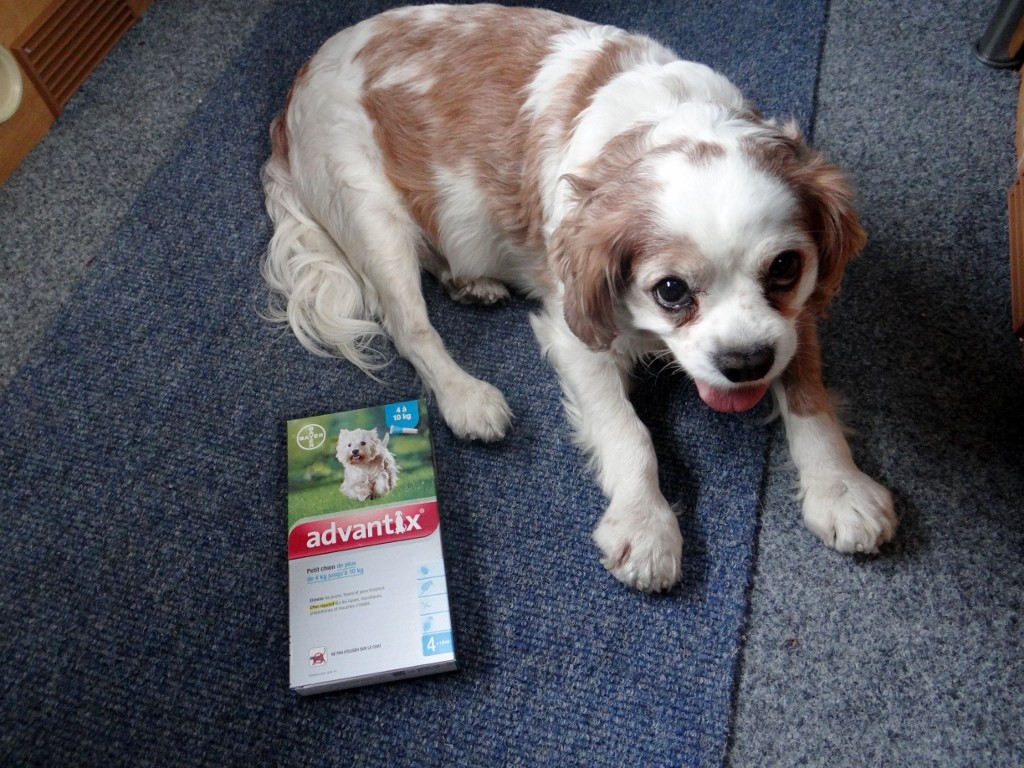 Charlie x