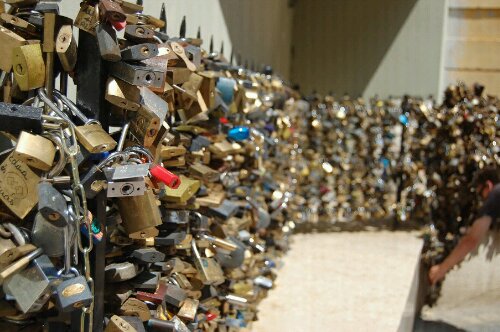 Dave the motorhome is free camping cheekily next to Lake Balaton, Hungary (N46.71560 E17.32806). It's a beautiful, breezy spot, a relief after today's road hugging and perpetual sweating.
I'll be honest, I know nothing of Hungary. It was part of an empire, sided with Germany in WW1 and lost it, again fell in with Germany in WW2 to try and get it back, changed its mind half way through and ultimately was overrun by the Red Army. Cue decades of communism and finally a shift to democracy and a free market in the last decade or two. That's it, all I know.
I make the above point as I'm about to make another one. One which fans of Hungary may object to. Having driven a few hours on the A roads, and nipped into Pecs for a few hours, Hungary seems rather a lot of nothingness.
Pecs was pleasant enough, the centre having been nicely refurbished with pink marble slabs, squinting cool water onto squealing nippers. It was Monday afternoon, and the sun was tearing the place up, but all the same, it was devoid of life. Sarajevo provided useful comparison, a place nearly obliterated and which now teems with the in crowd. Ju struck up conversation with a young Mexican chap, backpacking for 6 months: "It's hot here, at least in Mexico City it rains in the afternoon."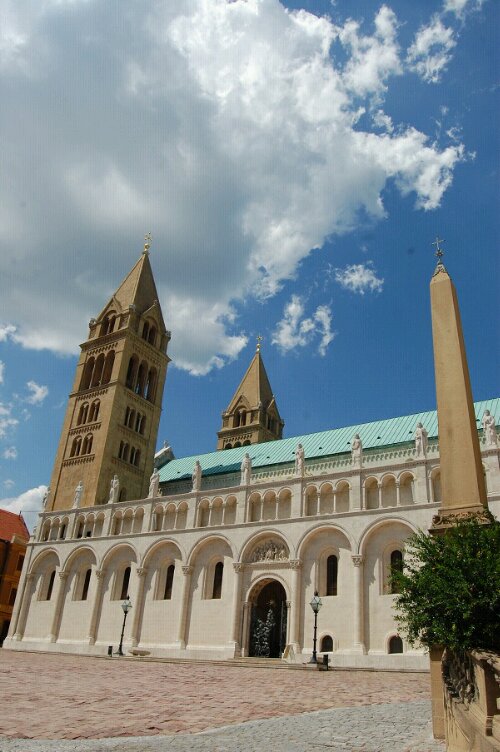 We put our disinterest down to tempers tempered by the heat. The equator is clearly too close; Dave strikes north. Our plan was to seek out a free camping spot en route. Nothing appears. Rustic towns consist of dull houses, built with their doors facing the windowless wall of the next house, rather than the more welcoming fashion of opening into the street. Their shutters are down, just one peeking open, the equivalent of a gap in the curtains. Roads between these dry, featureless villages and towns are arrow straight. Locals overtake with gusto. To each side is farmland, ripe wheat, tall corn, thousands of sunflower faces, turned to the light. It goes on for ever.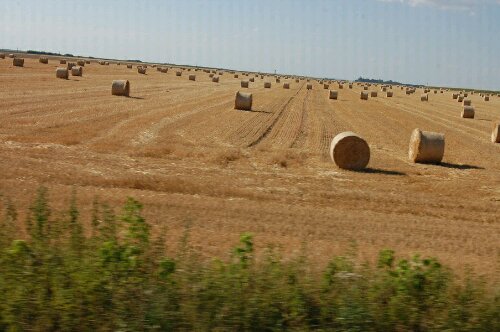 One ghost town is populated only with dummies, folks fashioned from old clothes, slumped against bus shelters, gathered in families in doorways.
A highlight for Ju, and lowlight for me, was the mega Tesco on the way into Pecs. So new, some shops in the centre hadn't yet thrown off their covers. Tesco to me means home, the same stuff you can buy there, for similar prices. It means the same to Ju. One of us is happy wandering the isles, the other not. I did grab a photo of these liquor stills they were selling, entertaining me until a stocky security guard appeared and, in clearly understood Hungarian, instructed me to stop photographing his store. We suspect he suspected us of being spies from Lidl, we certainly look the part.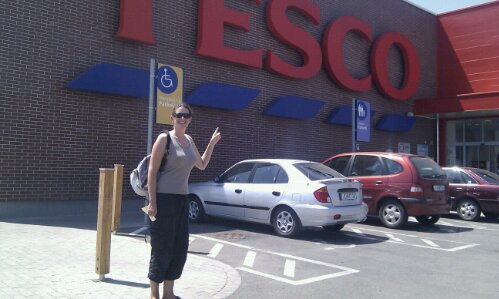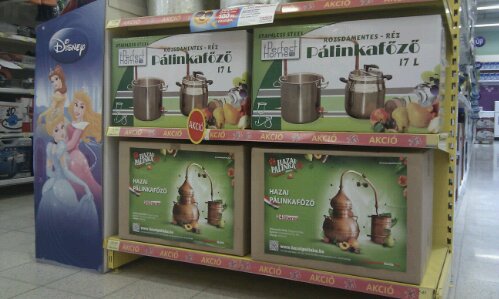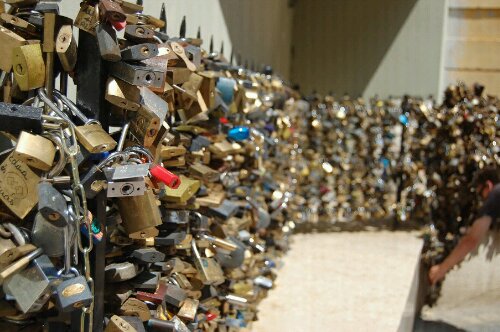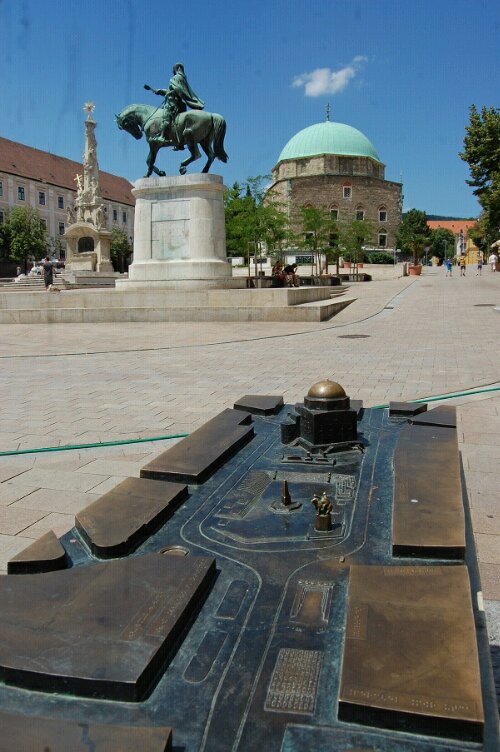 All of this comes, of course, from nearly zero contact with Hungarian folks. Ju's spoken with some, the Tourist Info fella in Pecs was seriously happy to meet a Brit, literally dusting off an English brochure and telling her local students have volunteered for the Olympics. I need to bump into a few locals I feel, before I'll get a feel for this place.
Cheers, Jay