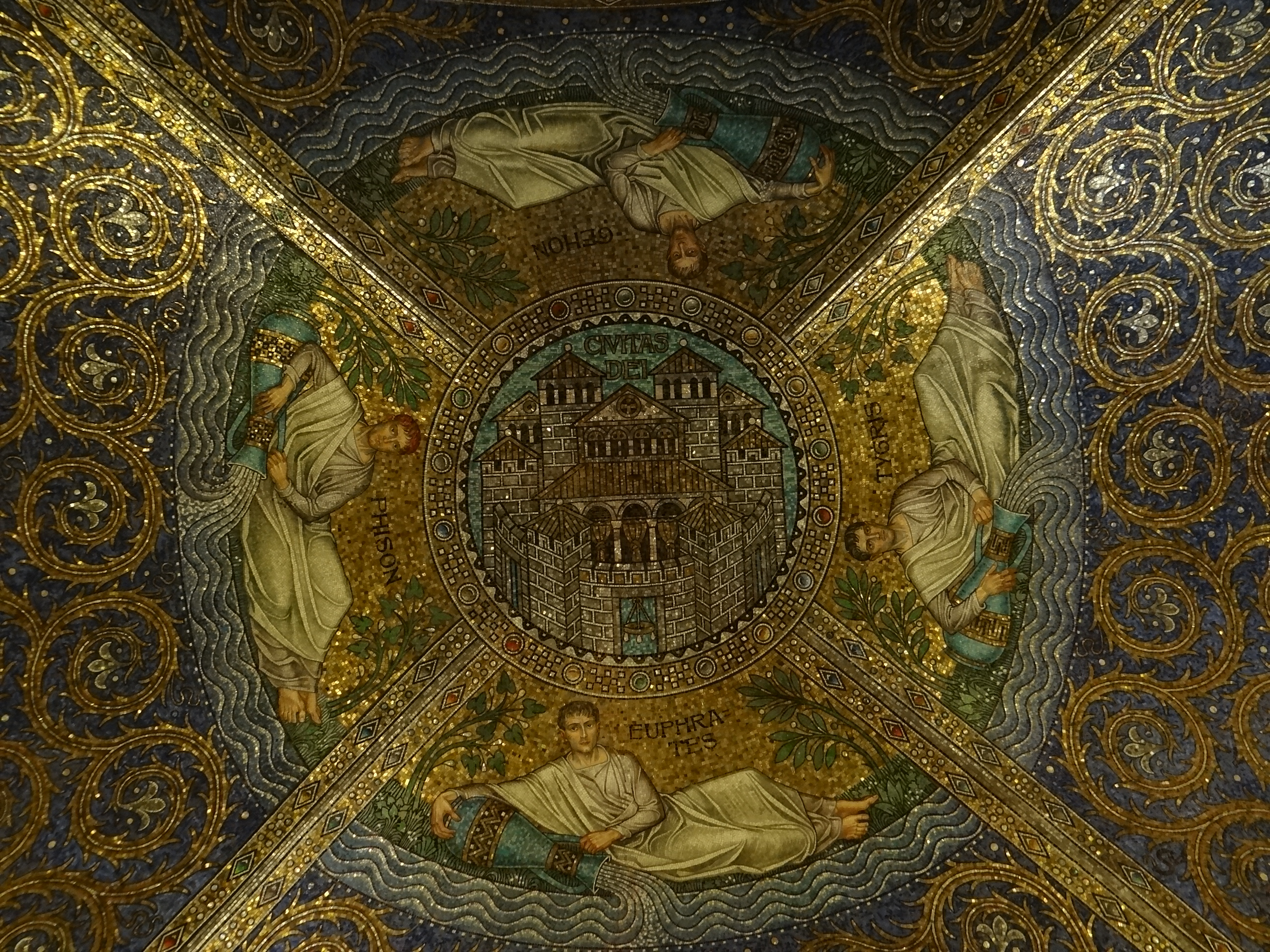 Dave the motorhome is parked in the 'Platz fur Camping' in Aachen, Germany (N50.76205 E6.10279).
After a quiet night at the dam – even the Neds were courteous enough to move further down the car park after 10pm –  we woke to find it was rather chilly, it seems winter is on it's way, time to head south! Still this didn't deter several keen cyclists from turning up and wandering around in tight lycra shorts – it's just a shame they were all over 50!
We'd already decided our next destination would be Aachen, following a recommendation from Pat and Mal who we met in an uninspiring car park near Charleroi. They recommended the camping platz which is like a campsite but a bit cheaper and located close to the city centre. For €15 a night we get electricity, which is good because all our tech was on red battery indicators, and there are even showers and loos – luxury!
A short drive brought us over the border to Germany, but not before we topped up on diesel as we remembered Belgium was around 10c cheaper a litre. We parked up and put everything on charge before heading on the short walk into town. Europe on a Shoestring guidebook provided us with a tour around the main sights and told us the local legends.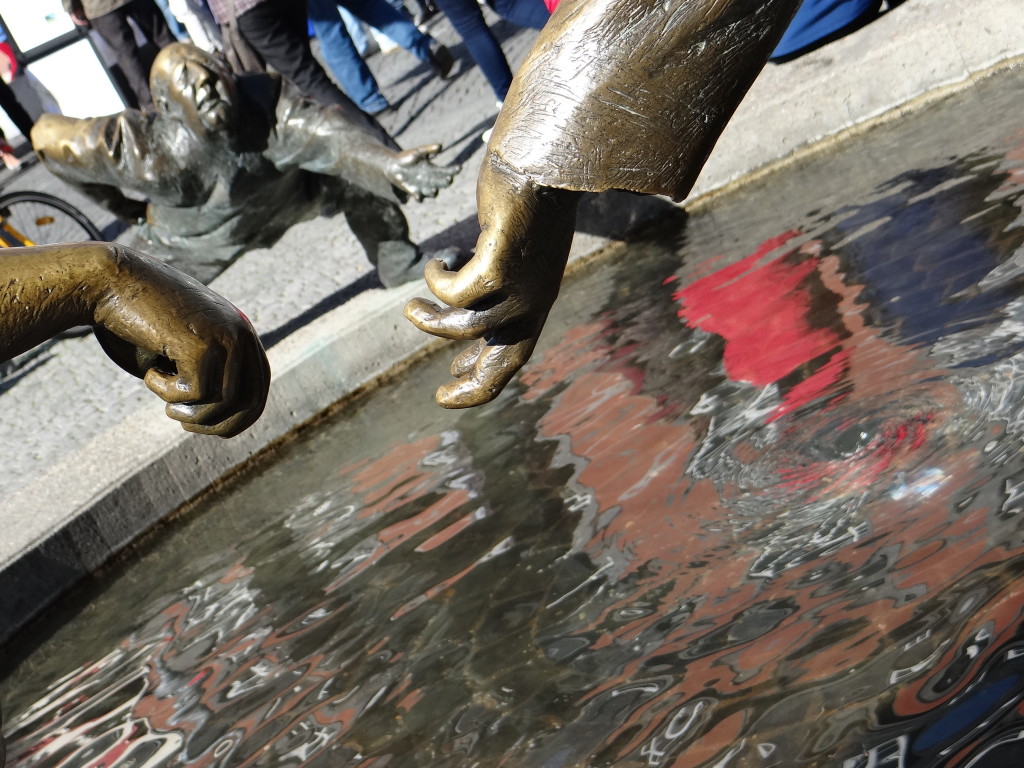 When we arrived in the town it was clear it wasn't your normal Sunday when everything is shut. The streets were full of stalls and packed with people. It was like Freshers Week for but for the whole city, not just the students. Every club and voluntary organisation had a stall displaying what they did, they ranged from Brass bands, Stuffed Animals and Trampolining to 'Friends of Scotland', St Johns Ambulance and the Kurdish community. It's was strange, but very also great fun.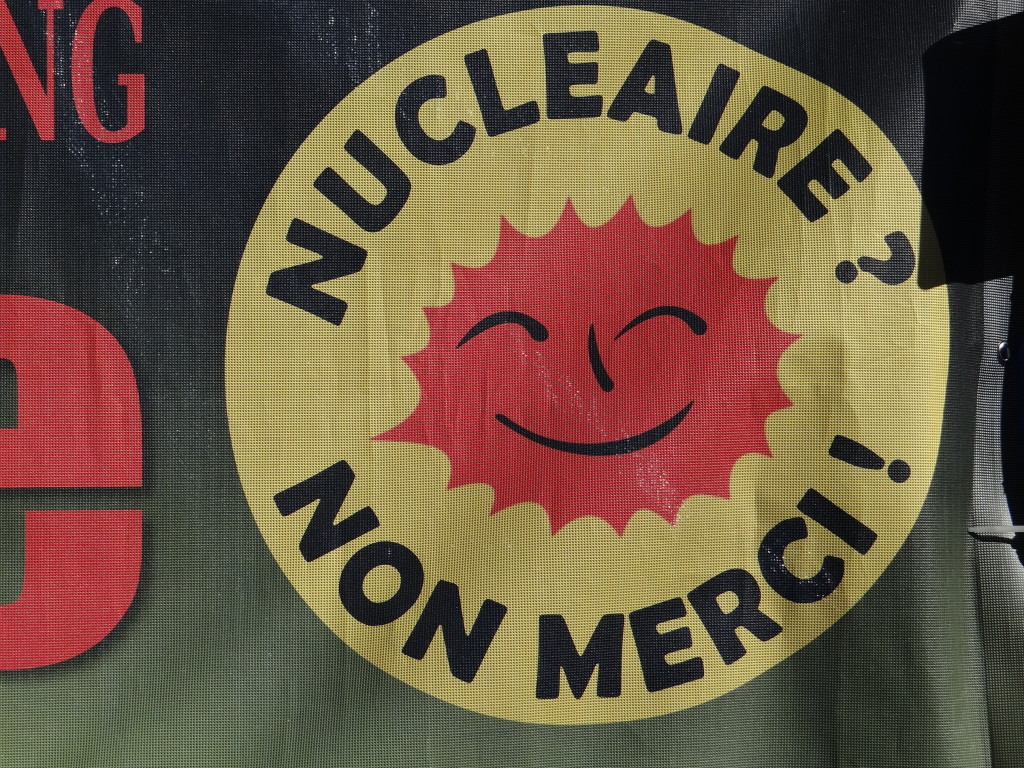 We wandered around taking in the sights and listening to the music, we even managed to avoid being given any leaflets. Charlie wasn't a big fan of the Brass Band, on one stage, but Jay and I both thought they were better than the five year old signing karaoke to a pop tune on one of the others.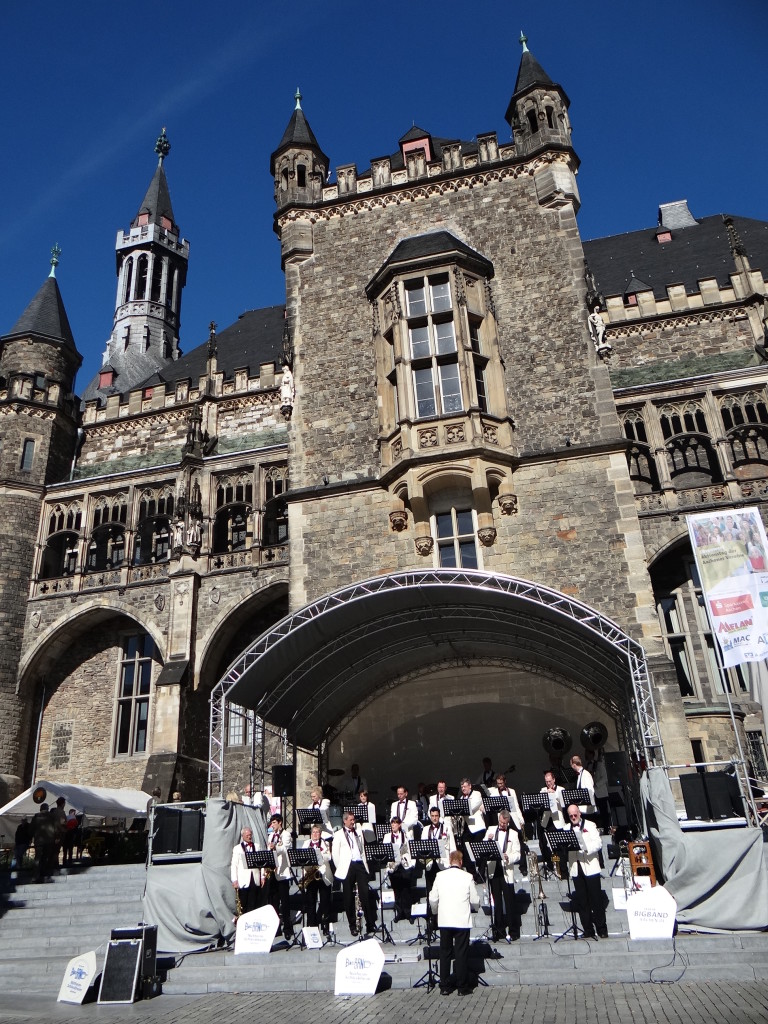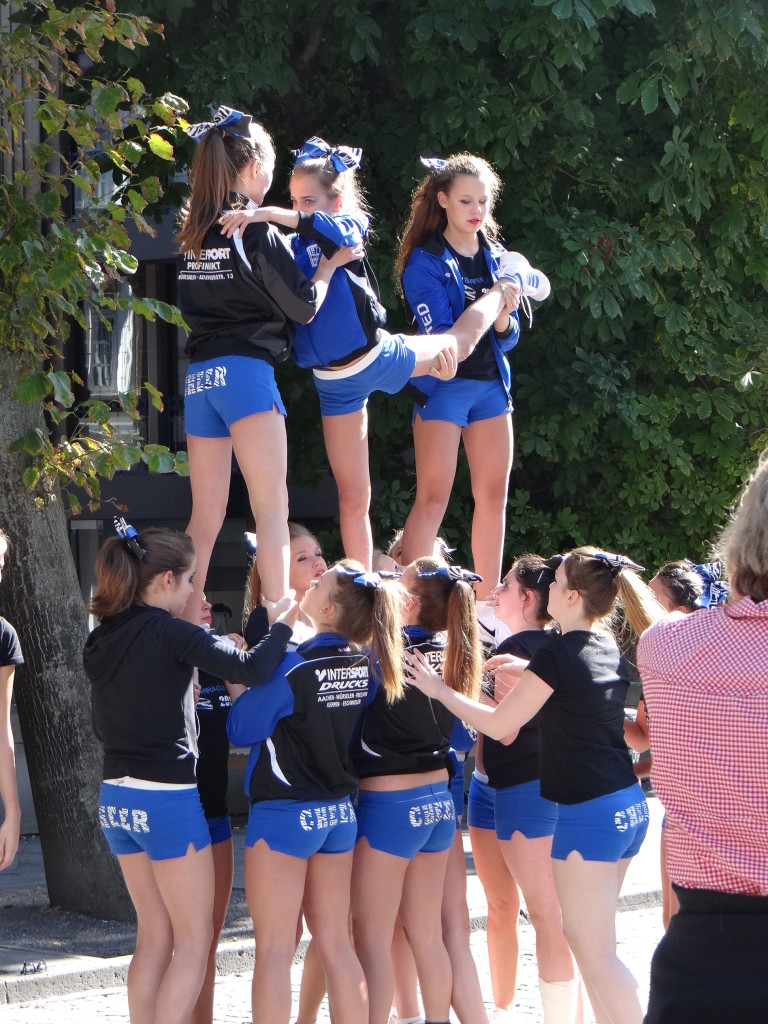 For a quick rest from the all the activities we headed to the Cathedral. Taking it in turns to wait outside with Charlie (as he's not a fan of churches) I went in first. We'd heard the legend of the devil arriving in the town and offering to help provide funds for the church as long as he could have the soul of the first being to enter it once it was complete. The locals finished the cathedral and put a wolf in it, the devil got angry tore the soul from the wolf and left slamming the door and leaving part of this thumb in it – there's a thumb shaped something in one of the door ornaments, but I'm not convinced!!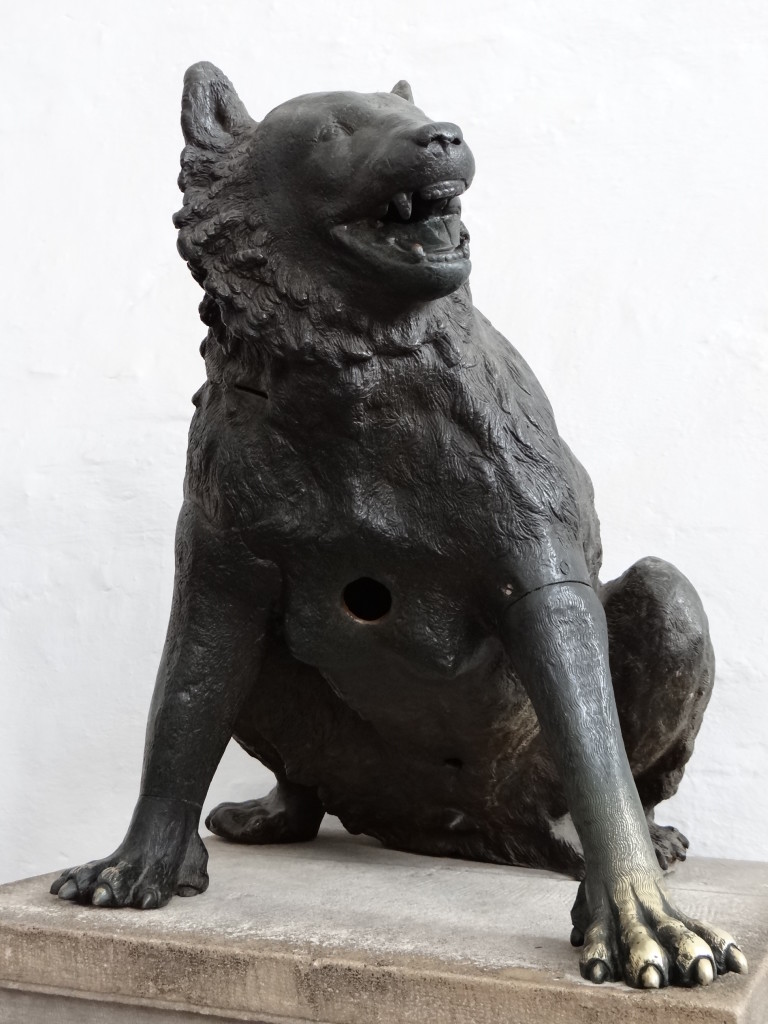 We've seen many religious buildings to date and it takes a lot to impress me now, but this place most certainly did. It was covered in mosaics – literally, every inch of the ceiling was covered in tiny multicoloured tiles including many gold ones which shone in the sunlight coming through the stained glass windows. It was beautiful and not surprising it was the first German building to be added to the UNESCO world heritage list. In the past more than 30 German kings were crowned in it and you can why. If you're ever near, I certainly recommend a visit.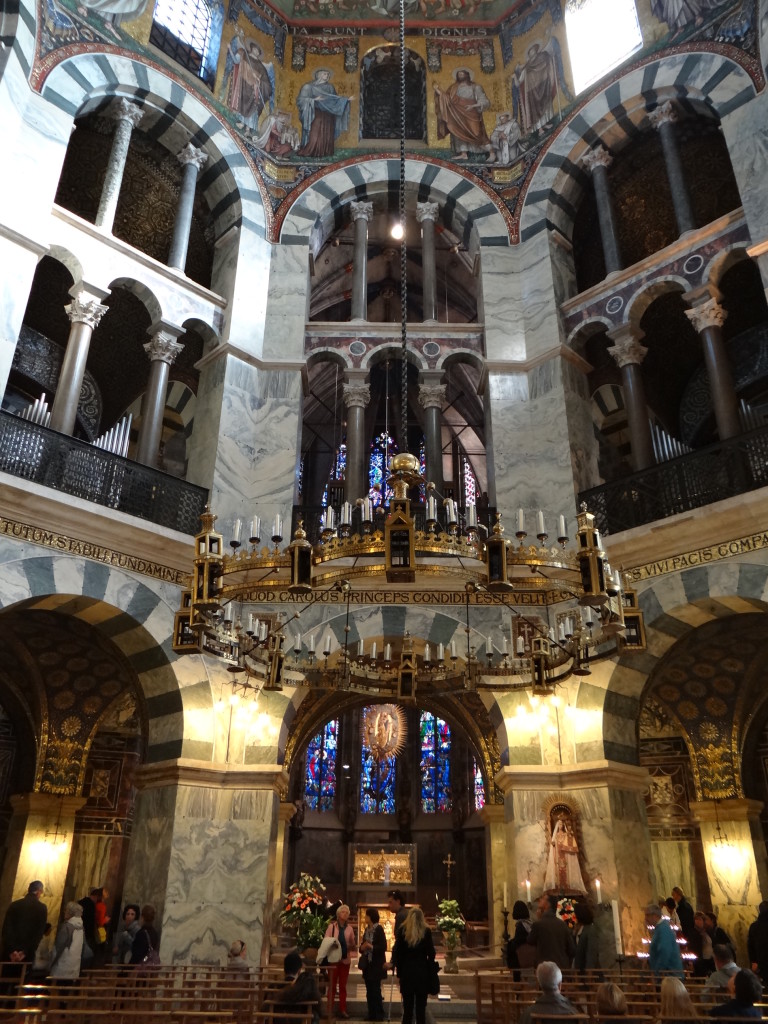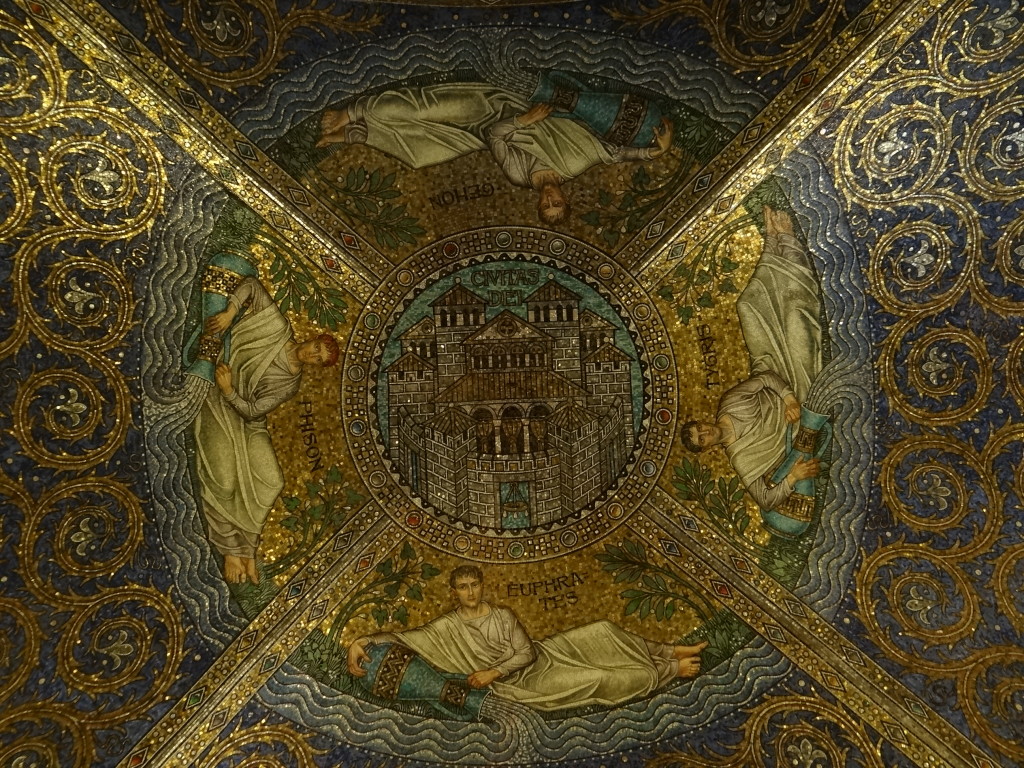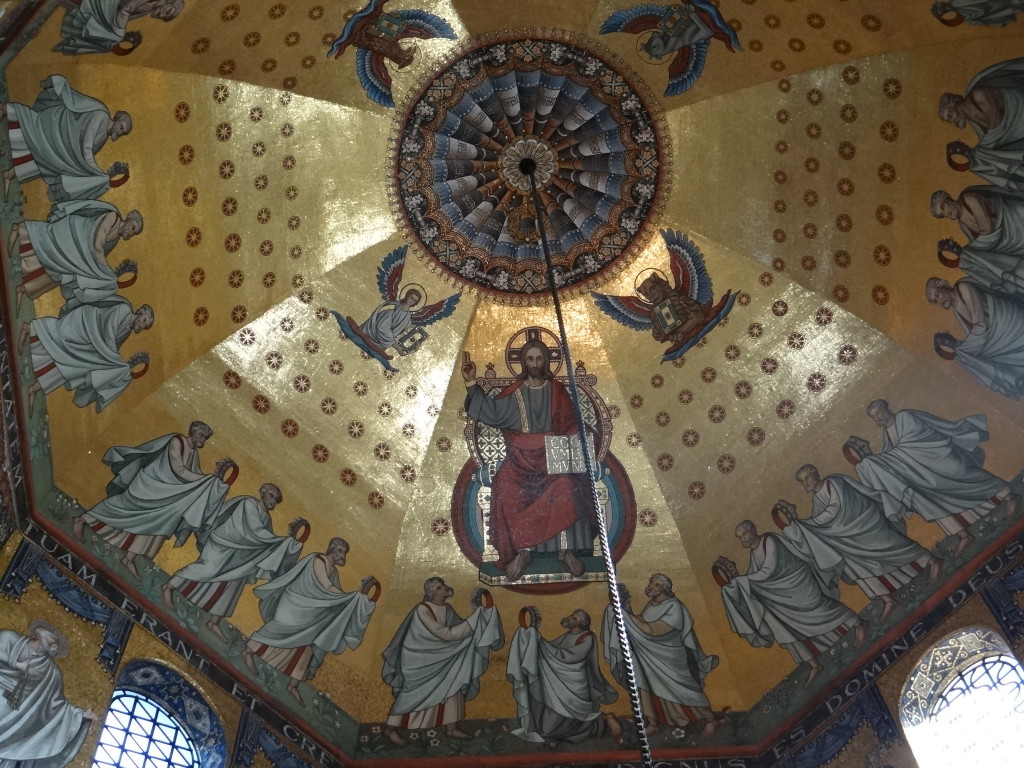 We headed back into the crowds and wandered around peering into the cafes selling Printen, the local speciality of spicy gingerbread, but we're on a budget so a trip to the local Lidl is called for tomorrow to stock up. After a few hours we headed back to Dave and relaxed – well it's a sunny Sunday we need to make the most of them!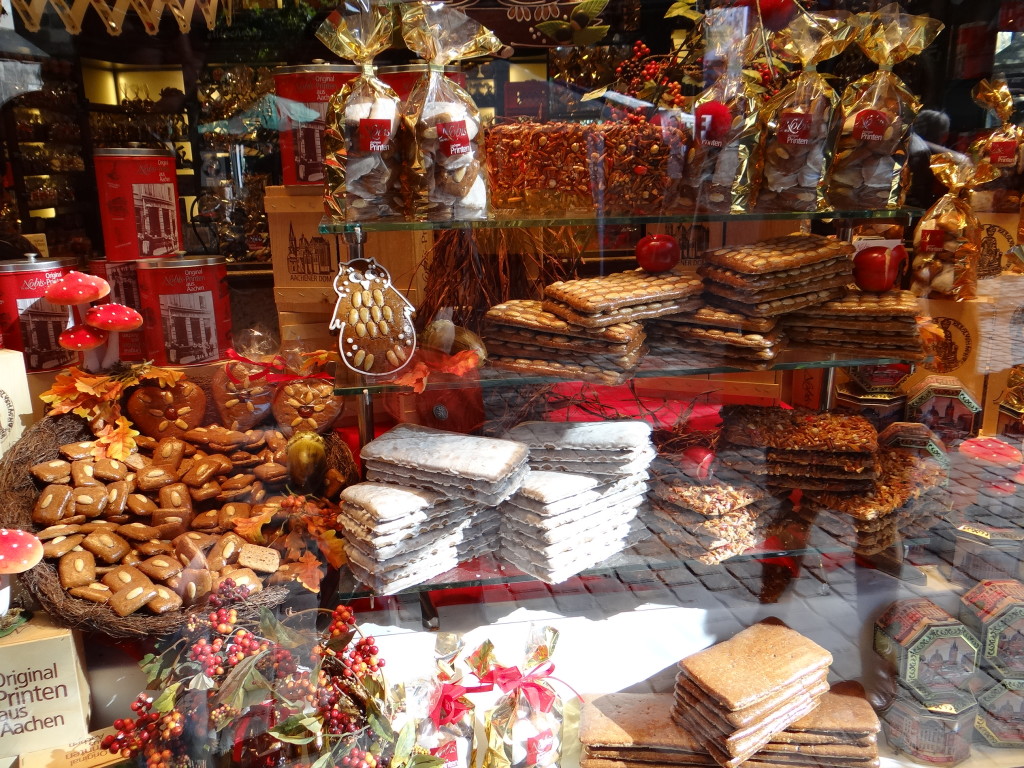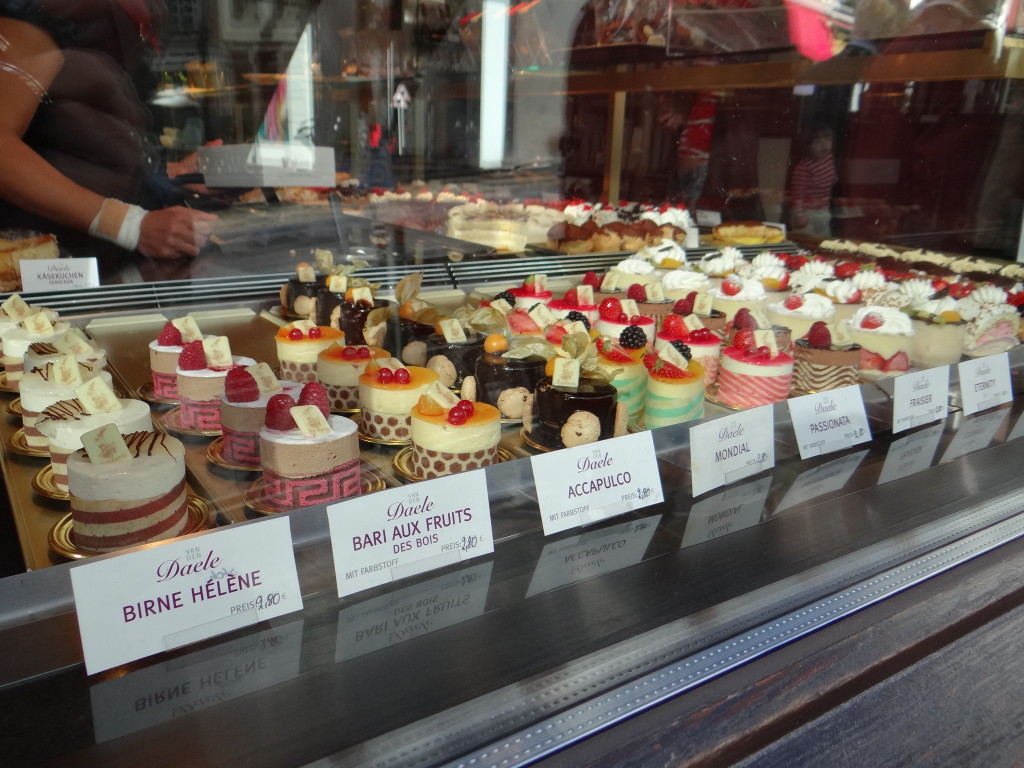 Ju x