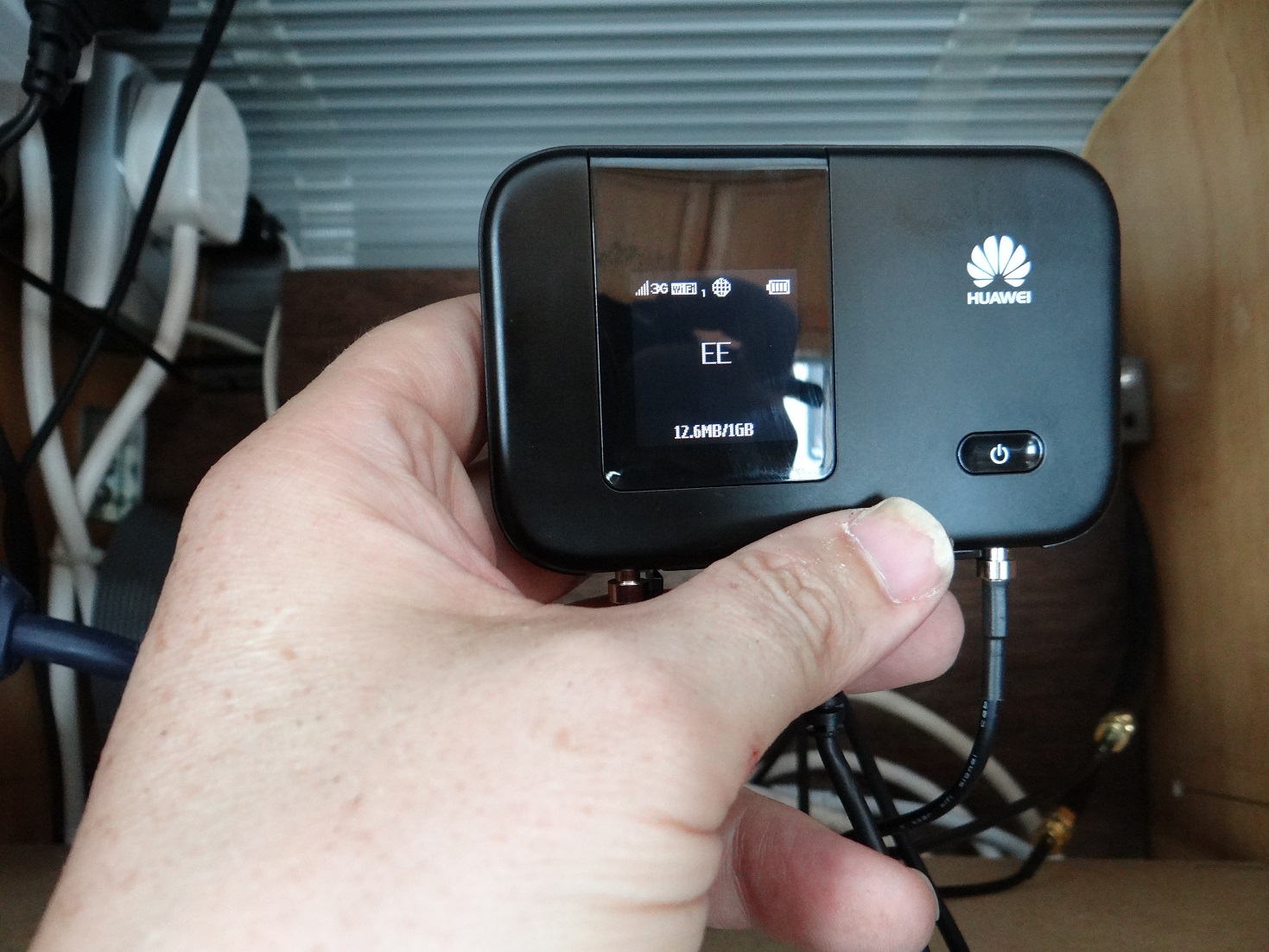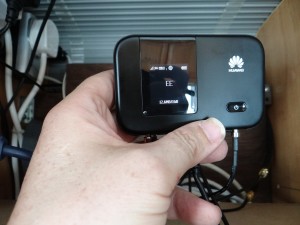 Ju and I like having Internet access, everywhere. It's not just blogging, which we've done on-the-ground from hundreds of places across 31 European and North African countries. It's the ability to read about where we are, to search for places to stay or find LPG, to do admin, to stay in touch with friends and family back home and even, shock, horror, to do some work from time to time. For the past six months we've been using a MiFi device, which we're impressed enough with to recommend it here.
There are basically three ways to stay connected:
WiFi – which is generally cheap and allows unlimited use of the Internet, but not always easy to find or connect to
Satellite – which costs a bomb to install – forget it unless you're using it for your job or cost is not a consideration
Cellular – which means using the mobile phone system – which is where the MiFi comes in – which is relatively cheap, but is normally metered, unlike WiFi
The MiFi (pictured above) is a small black box which lets you share you a single cellular Internet connection between up to ten devices. To use it, you buy the MiFi and a suitable SIM card (more about that below). You then turn the MiFi on, and it connects to the Internet and creates a private WiFi network. You then connect your laptop, tablet, phone and so on to this private WiFi network, and voila, they're all connected to the Internet.
What's so great about that? This is why we like this device and feel we can recommend it to fellow travellers:
It makes it possible for both of us to browse t'Interweb at the same time, so no scowling from the one of us missing out!
We used to use a USB dongle, but that meant having the laptop on. No need for that with the MiFi
In remote places the USB dongle would have to be taped to a selfie-stick and stuck out a window to get a signal. Our MiFi is attached to a specialised, permanent roof-mounted antenna from motorhomewifi.com (this is the kit). With this, we always get a good signal (install instructions here), no matter where we are
Our MiFi is charged from the van's 12V system, so is always on, whether we're driving or parked up
It works with the latest 4G networks, which means when it has a 4G SIM in it, it's stupidly fast, twice as fast as our broadband was at home. On older 3G networks it's easily fast enough for our needs
We rarely bother doing this, but if we need to we can take the MiFi with us when we go out so we have Internet access everywhere – just pop it in your bag or pocket
It's more secure than using public WiFi networks, so we feel at-ease using it for banking
You need an unlocked device (not limited to any one network) so you can switch SIM cards as you need to. There's a link to the 4G MiFi device we have below.
As mentioned above, you'll need a suitable (full-sized) SIM card for the MiFi to work. This is where the fun starts… At the moment you can't buy a SIM in the UK which roams across all countries in the world without paying high roaming charges. About the best you can get is Three UK's Feel at Home package, but there are various limitations: it only connects to 3G networks, can't be used full-time aboard (check the terms and conditions), only works in a handful of countries and it isn't particularly cheap.
The other option is to buy a prepaid SIM card in each country you visit. Depending on the country you visit, this can be as simple as grabbing a package in a supermarket or post office, or as complex as standing in a foreign shop trying to explain what you need, showing your passport, signing a bunch of forms and having to translate foreign messages sent by the network. This website's useful for getting info on local SIMs – more useful free websites here. We've always managed to buy a local prepaid Internet SIM with no local address or bank account – although we've had to try more than one shop on occasion…
Also, before you buy a SIM, check it allows you to tether to other devices. We were caught out by this once. When we tried to use the SIM in the MiFi a screen popped up saying we were trying to tether and didn't allow Internet access. There are some deals coming out about now (Jun 2016) in the UK which look like great cross-country roaming SIMs, but they don't allow tethering, so won't work in a MiFi.
A few other bits of information we've learned with the MiFi over the past few months:
Read the instructions on the MiFi when you get it, which explain how to secure it so only you can change its configuration, and use it to access the Internet. Don't forget which administration password you set!
SIM card packages almost always provide limited amounts of data. The MiFi lets you track how much you've used. Keep a close eye on it, and be careful not to accidentally use the MiFi instead of campsite WiFi, if you're downloading video or making video calls home (maybe turn the MiFi off when you have WiFi access)
The 4G antenna we have isn't cheap, but if you're serious about having Internet access everywhere, we'd seriously recommend getting one
Sometimes you need to change the APN setting on the MiFi to get it to work with a particular SIM. This isn't normally necessary, but worth looking into if you can't get it to work (or take the MiFi with you when you buy the SIM, and get a shop assistant to set it up for you)
Also, you may sometimes need to manually select the network to use. Again this is unusual, but check the MiFi manual for how to do this if it's refusing to connect
Cheers, Jay