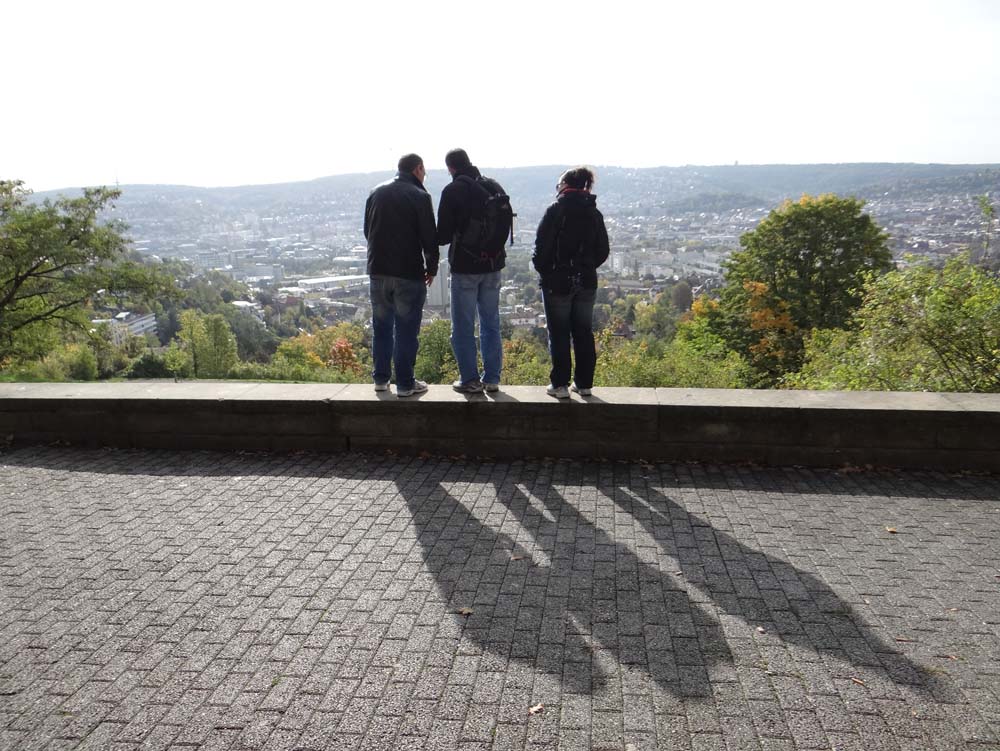 Dave the motorhome is alone, backed into a woody corner of the Berg Hohenzellern car park (N48.32557 E8.96405), a lung-busting bunch of steps below the striking castle above. A smiling nine-fingered elderly gent speaking fast German to us, which we understand as much as slow German, took a whole €2 from us for 24 hours parking. The castle itself has had a lively history, being the best part of 1000 years old, although it has been besieged and destroyed since then. It now stands a silhouetted babble of different-shaped towers, all stabbing a slightly different height upwards. On closer inspection (arriving late, we got into the grounds for free, yeah baby!) it looks more a flowery palace, with whole walls clearly new, than a serious defensive bastion.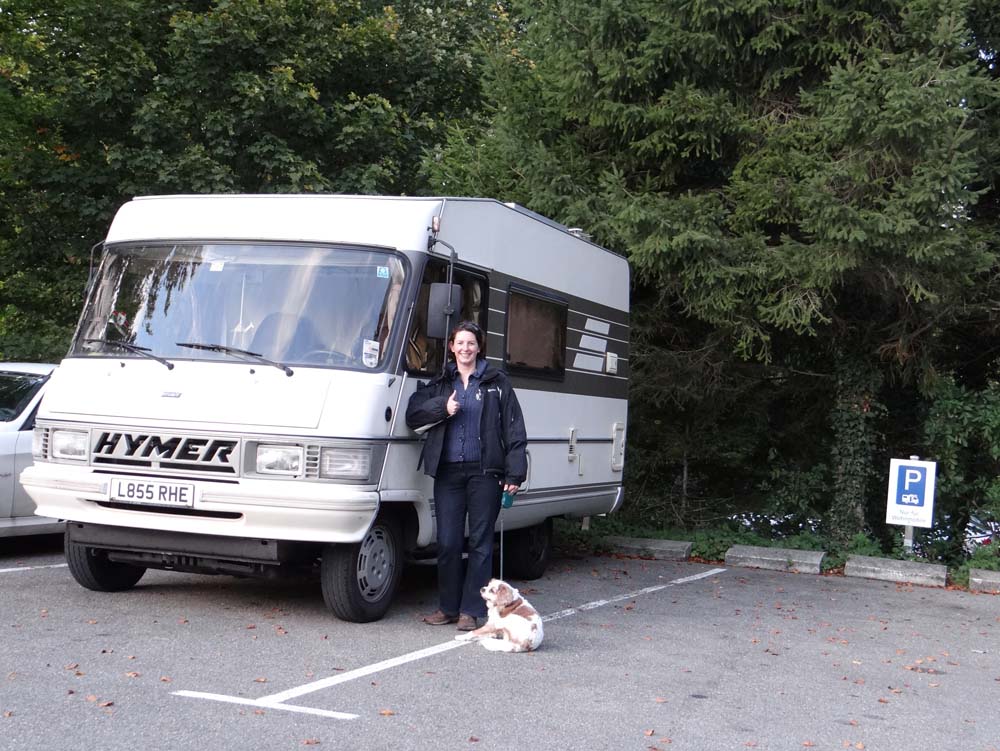 As we left Marc and Jacqui earlier this afternoon, we tried to get across how appreciative we were of their hospitality. Among the many things they did for us, refusing to take anything in return: paid for meals out, paid for train tickets, paid for entrance to the Mercedes-Benz museum  washed and dried two loads of clothes, watered us with beer and wine, fed us breakfast twice, made room on their drive for Dave, refilled our water tank and gave us a guided tour of the city. We can't thank them enough. The promise of taking them to the pub when we can tempt them over to England, and giving them fish, chips and mushy peas doesn't quite seem enough.
Today we've seen Stuttgart. The city sits within a bowl of forested hills, vineyards and large houses serving to separate the endless trees. To kick things off, from a vantage point to the north we peered out over the city, guarded by broad stone tower dedicated to Otto von Bismark, the German statesmen who bullied the various German states into a single nation state a mere 141 years ago.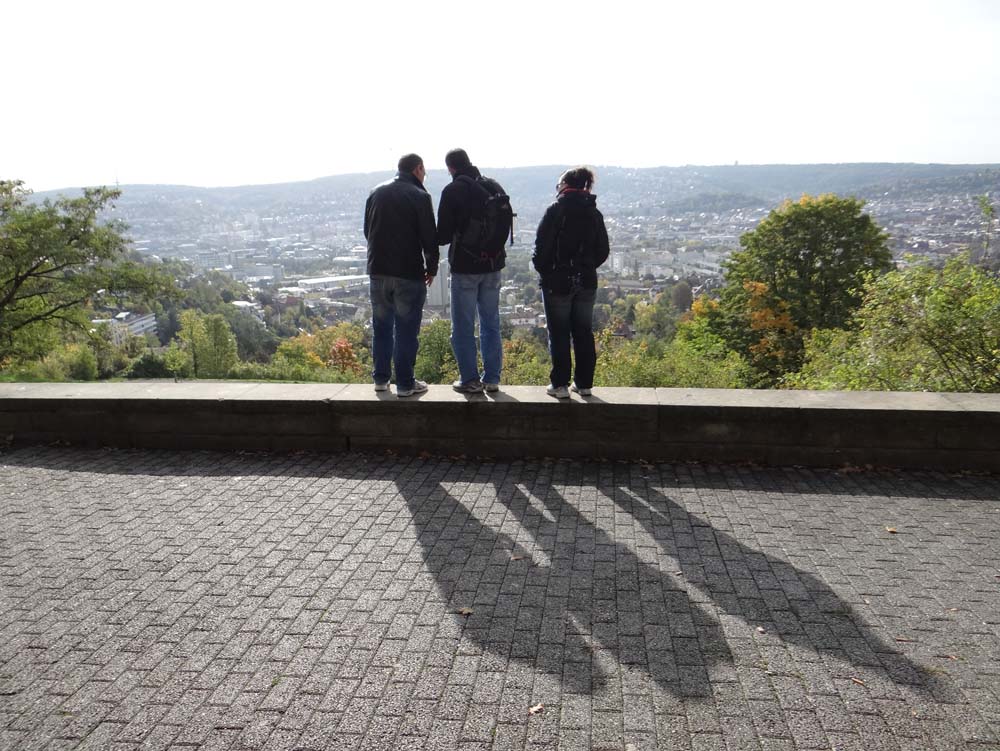 As we walked back to the U-bahn station to take a train back into town, Marc recounted a Stuttgart debate which continues to rage. The central train station is, at the moment, a stub-line, trains can't pass through it, but come in and have to reverse back out again. A multi-billion Euro project to make the train line continue to run through the city via an underground tunnel, called Stuttgart 21, would enable high speed train links, and aid continued economic prosperity for the city. Far from being a uniting injection of cash, the project has pulled the city apart; people wear badges proclaiming their support for the project, or show car stickers indicating their disgust. As things stand, the project is happening, after a referendum.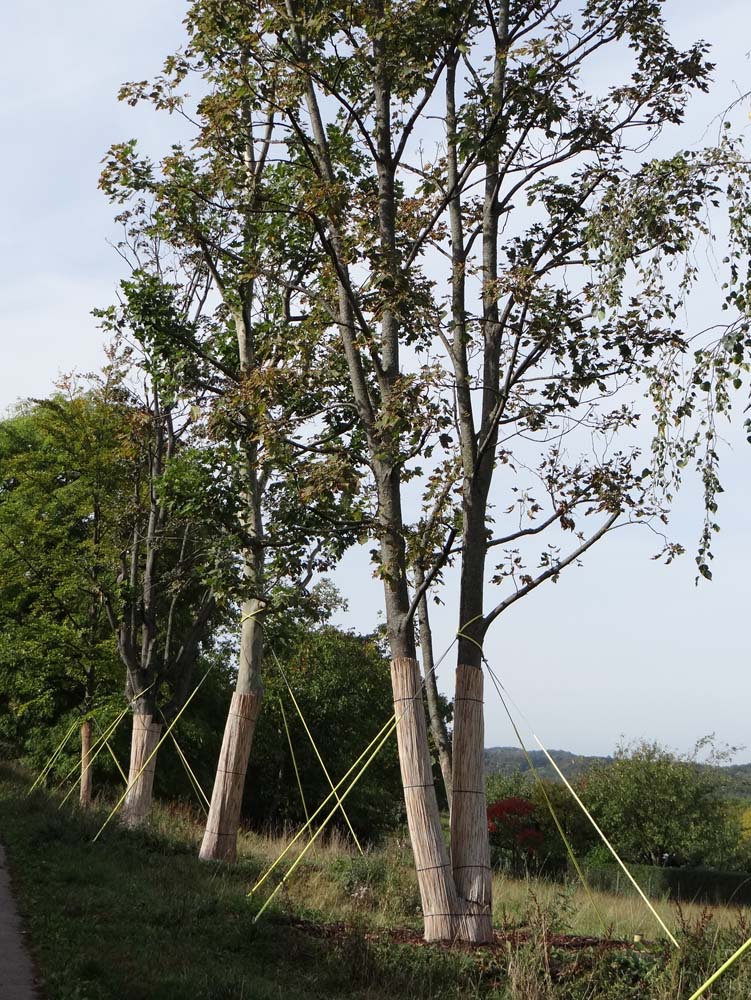 Back down within the city, Marc continued to fulfil admirably the role of tour guide, although we did note that he didn't have a stick with a flag on it, so we could have gotten lost at any time. The old and new castles, the km-long shopping street packed with punters, the Stiftskirche church (mostly modern now after Allied bombs in 1944 destroyed the 800 year old building – we told Marc it must have been the Americans) were all part of the itinerary. We seriously got our money's worth, having paid nothing.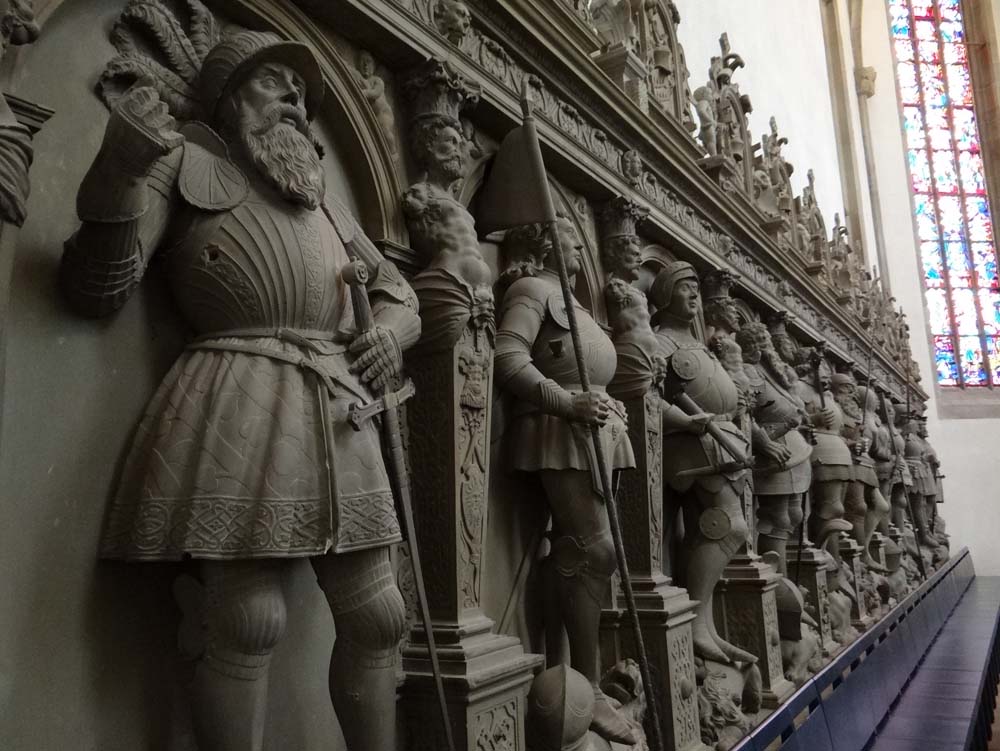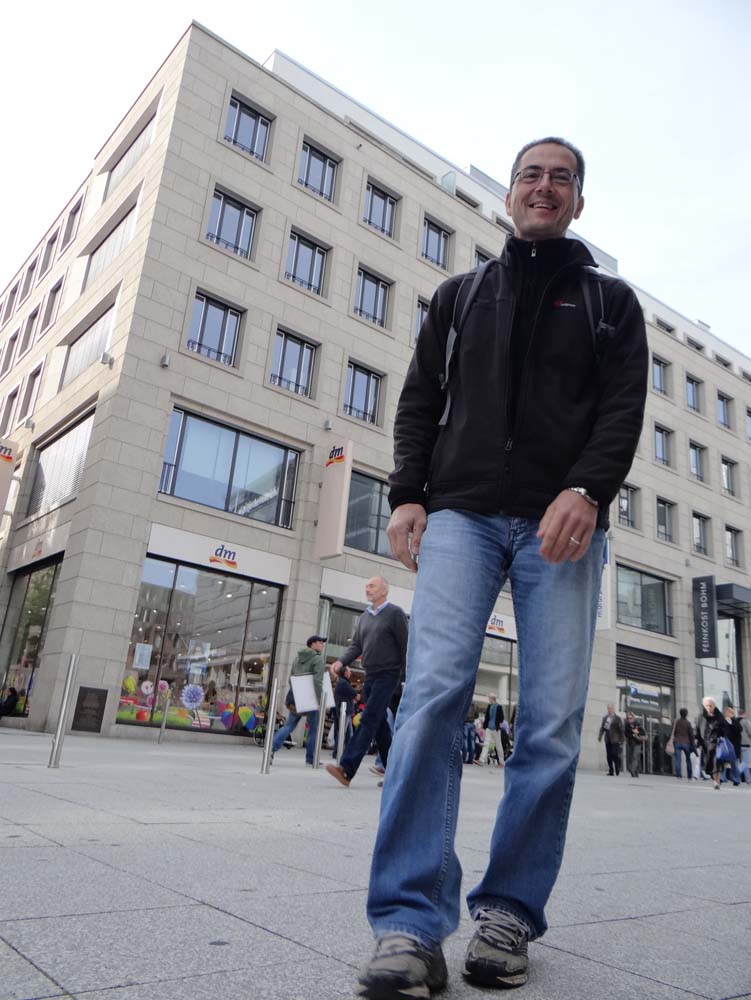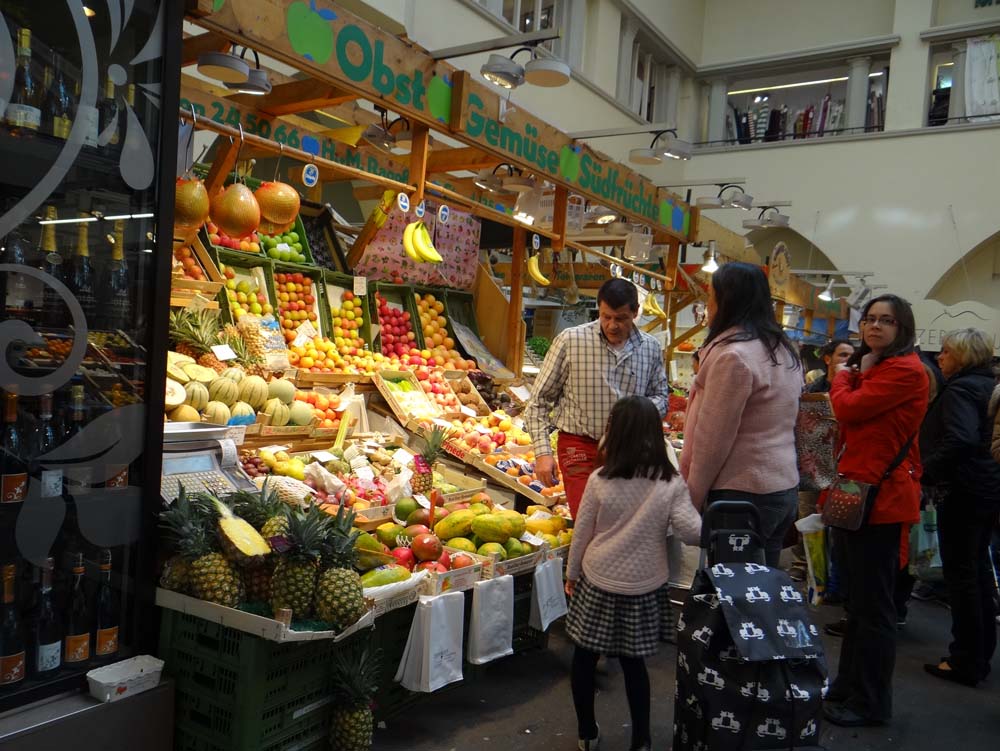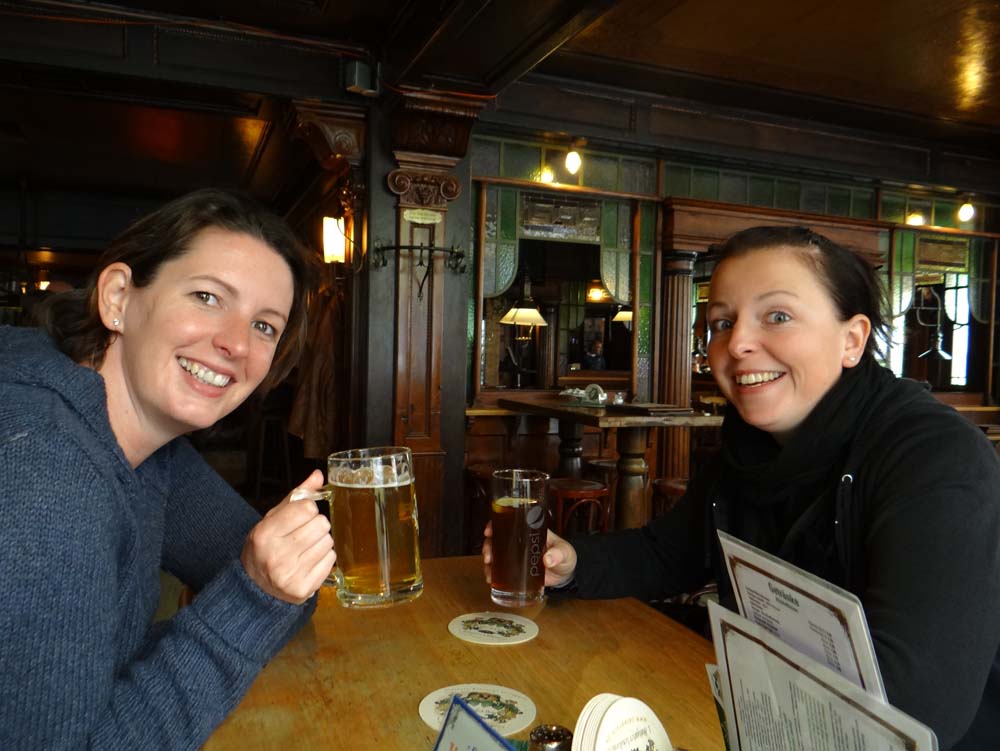 The education didn't just come in the form of the culinary, historical and architectural. We learned a few words too. Take the phrase 'Leider Geil' for example. Geil means 'cool. Leider means 'unfortunately'. Stick the phrase into Google and watch the youtube video it produces to work out what it means! We tried to explain what the idiom 'Bob's Your Uncle' means and when you might use it, but failed miserably, how would you explain that one (answers in the comments section? We'll pass them on!).
So after a great couple of nights with fellow travellers, looking through their photos, listening intently to stories of encounters with bears, volcanoes and wanderings across a continent, we're on our way. Our intent was to head to Munich to see Chris, who I used to work with. Bad timing, he commutes from the UK but isn't here this week. Plan B then, as we've already been to Munich, we're heading due south for Switzerland instead. The Alps are near, we can smell them, or at least see them starting as the countryside here has begun to buckle and fold up into foothills.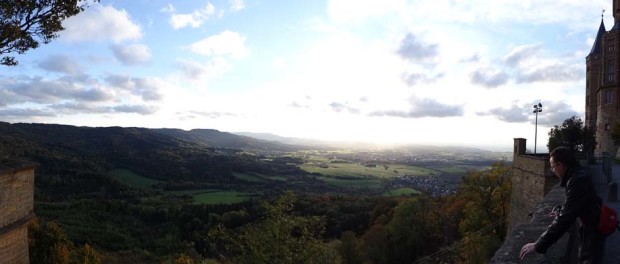 Time to finish off the bottle of 2008 Dornfelder red Marc and Jacqui gave us, and to peek outside to check on the wolf situation.
Cheers, Jay