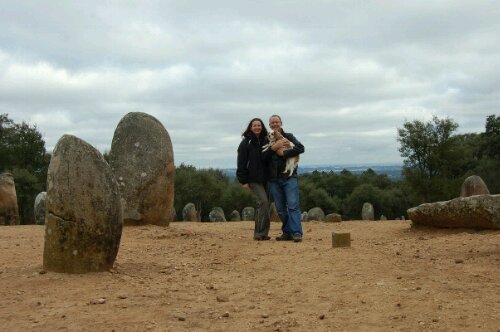 We're here – N37.93680 W8.08090
Weather – it's gone cloudy, time to head south!
So 2012 is finally here. I suspect that tv back in the UK has gone Olympic crazy, none of that here. Back in Dave last night, after everything turned out to be shut in town, we put the tv on to watch the New Year celebrations elsewhere. Of the three channels we could get; one had a three hour finale of Portugal's biggest loser, one was a cross between big brother and beadles about, and the final station was showing Gone with the wind. Maybe it's not new year here, do the Portuguese have their own calendar like China? To double check we nipped outside at midnight and were relieved to hear cheers, whistles, vu vu zaylors and a few fireworks – none of them seemed to be in the sky though, and some did sound more like gunfire! Time to retreat back into Dave and consume our cheap box of wine and petrol station purchased beer.
This morning the 'closed' theme continued in Evora with only a couple of expensive petrol stations open, and guess what we were in need of? We coughed up €1.443 a litre. Not sure what it's costing at home these days but this is among the most expensive you can get here.
Today we left Evora, but not before we made a trip out to see the ancient standing stones of Cromeleque dos Almendres, just outside the city. Older than stonehenge it said in the guide book, but they had a serious lack of marketing. I know I've grumbled before about places selling their soul for tourists dollars, but this place needed something to give it some impact. It was 4km down a dirt track (we walked the last 2.5km for Dave's sake) which turned into the car park at the standing stones. You could drive right up to them and walk around them – no path or barriers and only one small information sign, which said they didn't know what they were for, but some were engraved. We were a tad underwhelmed. If they could have shown us where the engraving was, what they thought it meant, what things were like 7000 years ago, where the stones came from etc. But nothing.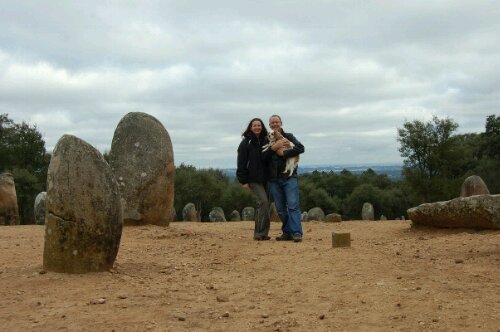 I think the main thing we'll remember is the walk up to them along the dirt track lined with cork oaks. I've never before considered where cork comes from, I always thought it was a tree that you grow then cut down a bit like any other wood. But seems that's not the case. The trees are stripped of their bark regularly which is the cork. So next time you open a bottle of wine or use a heat resistant cork mat think of the poor naked shivering trees here in Portugal.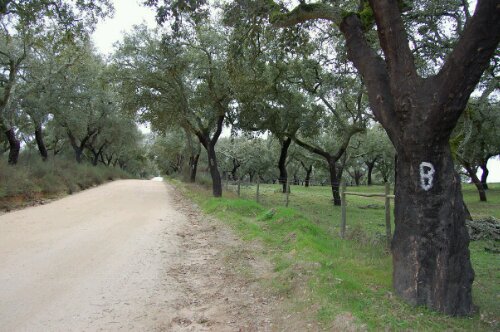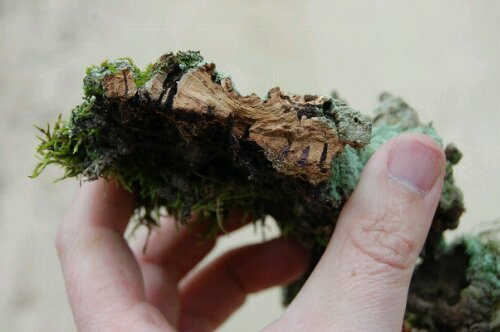 We're now parked up at Baragem do Roxo (a dam to me and you), the Portuguese make tourist attractions of them, some even have beaches and watersports centres for that Portugal by the sea feeling across the country. The plus point for us is a nice quiet car park for the night. We're heading for the coast again and should be in the Algarve in a couple of days – hopefully it'll still be sunny there.
I've been feeling a bit down today, not really sure why. I guess all the lovely messages from home are making me realise how much I'm missing family and friends – that's the hardest part of this trip. I think I need to have a read up on some of the places we have coming up to give me something to look forward to – I know it sounds strange, feeling down and needing something to look forward to, but we've not really looked forward to where we'll visit since well before Christmas and I think I need that.
Ju x
PS – it's obviously spring here already, J spotted these two hanging around Dave at lunchtime