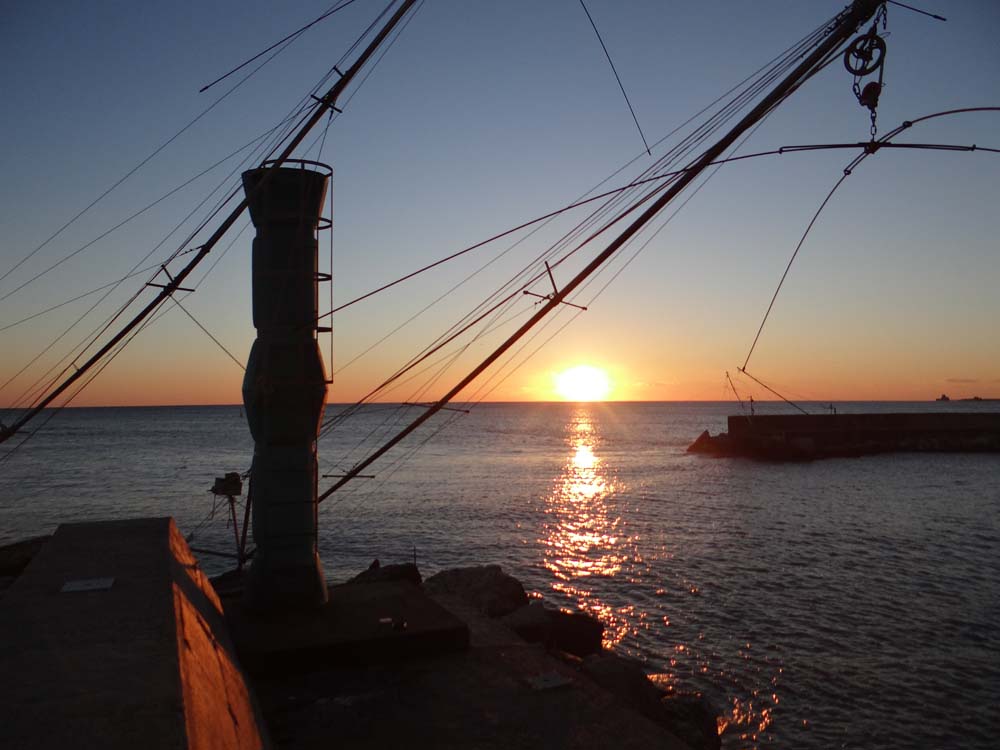 Dave the motorhome has been badly driven (hey, when in Rome) to a beach-side car park near Santa Rosa (N41.41491 E12.81349). We think we may have a view south to Mount Vesuvius, there is certainly a mountainous hulk off in the distance and close to the sea!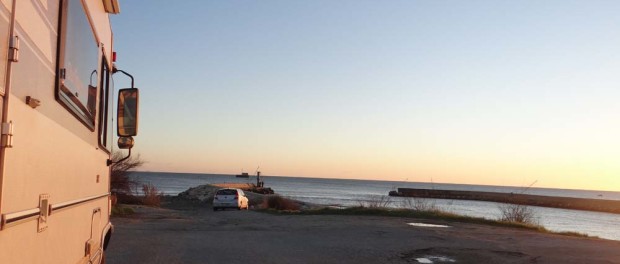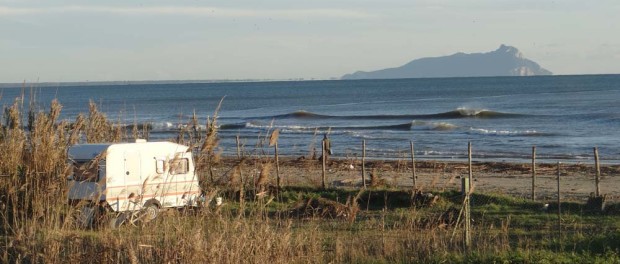 Last night we had some fabulous company, Ozzies Deb and Julian popped in for a glass of wine and left about 1:30am, after I'd poured out rather too much of Lidl's finest boxed vino! They were fascinating folks, widely travelled even before taking a year out and flying to the UK to buy a van and travel Europe. Julian was into the motorbikes too, and had been a good racer, which makes him a top man (and a flipping brave one) in my book! He's also into the 'man hug' method of saying goodbye, which ranks him even higher. They're heading for Naples and then U-turning north into the snow and ice of Bavaria for the winter. As their current method of heating consists of a breeze block they pop into the oven, we hope the Italian service company comes good and fixes their gas heater before the Alps!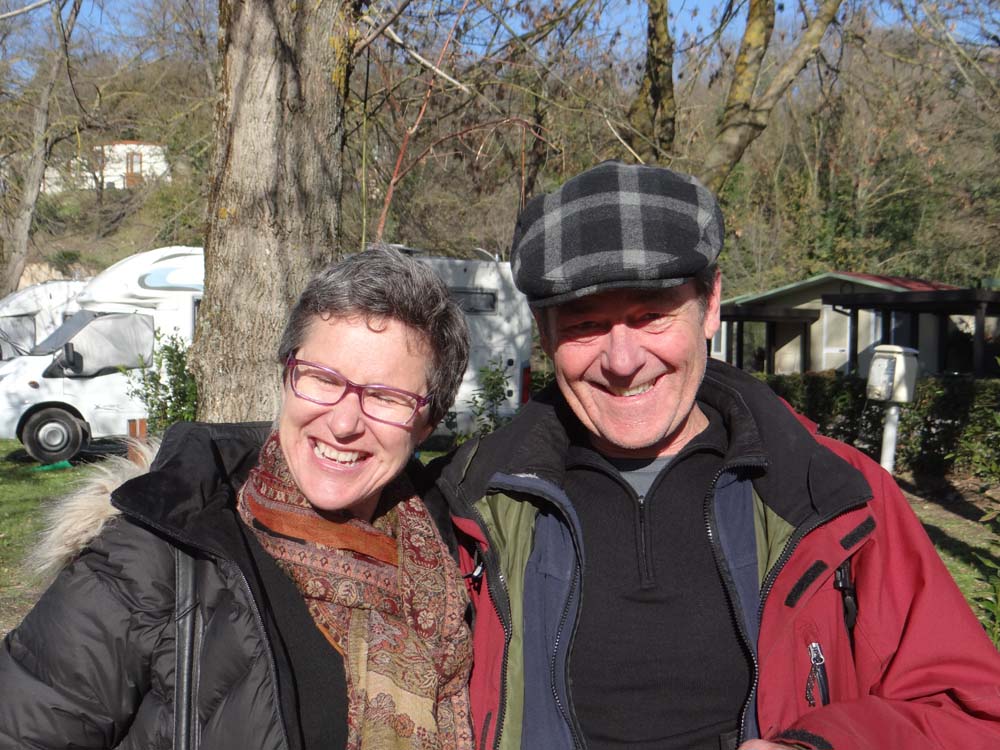 We loved Rome, but a week stood still felt like a month. I likened it to being in port; nice to dock into a safe place for a while, but the open sea (road) calls quickly; that's where we really love to be. We made a sharp exit from the campsite this morning when we realised that they'd forgotten to charge us €21 for Charlie. Normally we'd come clean and pay up, but hey, €3 a day for a dog seems rather steep to me – it's not like he uses many of the facilities? Ju also got a refund for the campsite WiFi which had conked out after day 2, and didn't come back up again. In all, Ju handed over our last 6 camping cheques (good riddance!) and a whole €1.
The bad driving was probably down to me still being a little befuddled from the old grape juice. Thinking about it, it can't have been that bad as not a single driver gesticulated at me? The roads were pretty good though, toll free motorway and dual carriageway. We headed south for about an hour, rolling through ploughed fields and under umbrella pines. To our left a range of mountains shadowed us, flecks of white capping them off. The scenery was far from stunning though, it reminded me of the Po Valley up north, all pre-fab industrial units and square blocks of flats.
Our plan was to hit the coast and drive along looking for somewhere to stop. After passing a few miles of fenced-off military area we spotted a couple of motorhomes parked up here and swung Dave in. It's been a popular spot, with the locals coming and going all day. It's been popular with Charlie too, he loves beaches, and adores them even more if they're covered in flotsam and jetsam. This one has it all, flowing past us as we walked like a salty Generation Game conveyor belt:
3 footballs, flayed of colour and insignia

A coconut, still fresh (I cracked it open and nibbled some)

A 5 litre keg of lager (I cracked this one open to check it had beer in it, which it did, but felt a bit too delicate to taste it)

Half a fridge

A clogged up fishing net, complete with shocked-looking tangled fish
After a stunning sunset, we've fired up the heating as it's cool outside under a cloud-less sky. Tonight calls for some research of Naples, Sorrento, the Amalfi coast, Pompeii and Herculaneum  It's like the calm before the storm – all of these places people rave about are just down the coast from us – get in!
Cheers, Jay