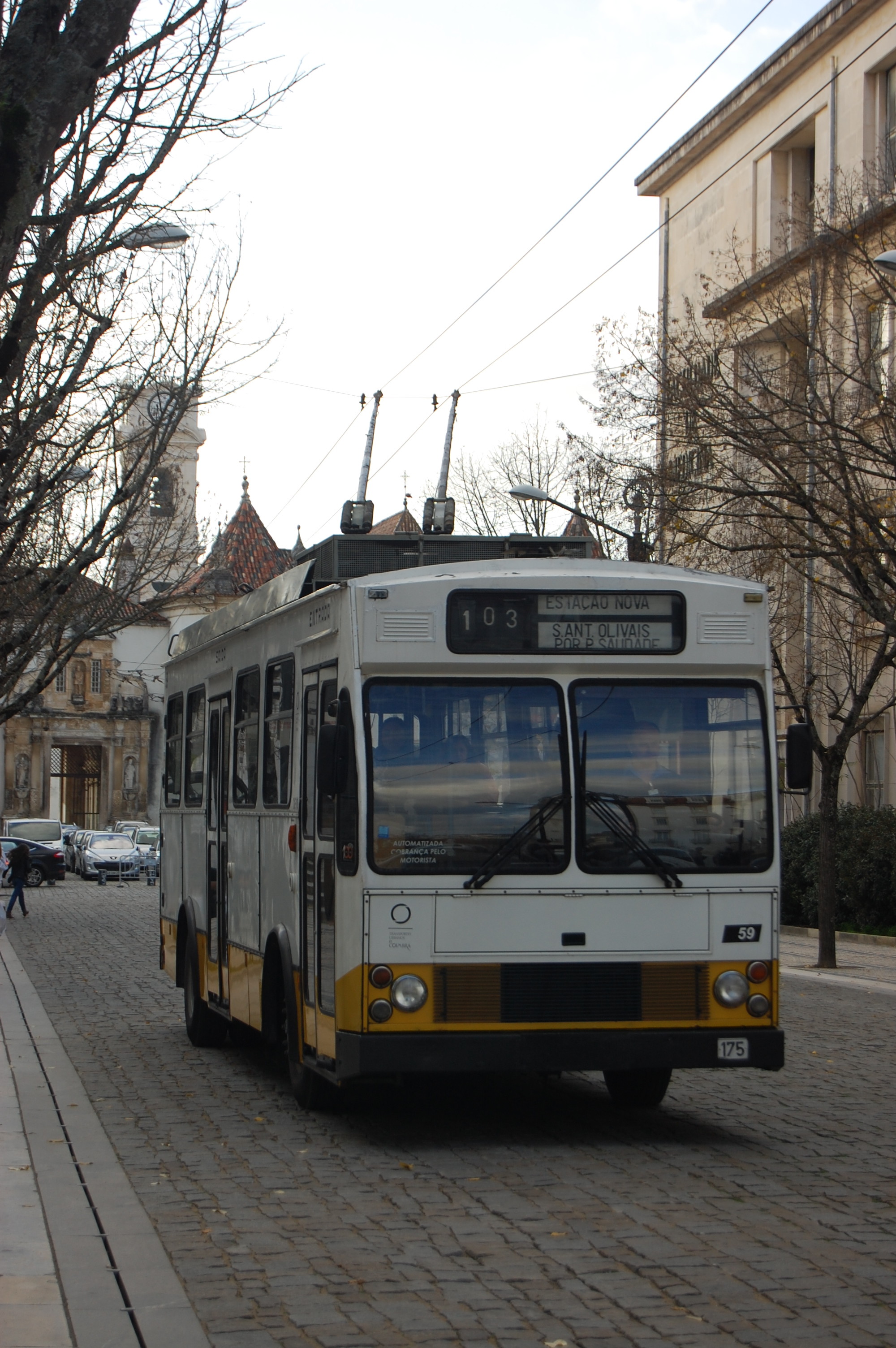 We're here: the same place as yesterday, on the south bank of the Mondego looking up at Coimbra city.
The weather is: rain, rain and more rain. It stopped for about 30 minutes and I took Charlie out, then it started to rain again. That's why we're still here. We're off to see the Roman ruins at Conimbriga, not far south of here and didn't fancy walking around them in the rain.
We've not regretted being a bit less tight and going out last night. We picked a small restaurant which was recommended by Marc's guide book, and was clearly well know by the local student population. As we ate in one room, the adjacent room sounded like a premier league football match was taking place. About 20 or 30 students were presumably having their Xmas party, and judging by the constant stream of wine jugs flowing through the arched doorway, they were well lubricated. One thing's for certain, they were having one helluva time! Every now and again a student in full gown would wander into the place, cape wafting along behind them. Chris made the comment that Coimbra is Portugal's equivalent of Oxford, and it certainly felt like it last night. The bill came to €75 for four of us, including 4 large beers and a half bottle of wine for Ju (a Mateus Rose, and she LOVED the little bottle and fitted cooler).
We woke up this morning to pouring rain and I leapt up (OK, gingerly climbed out of Dave's raised bed) and got the free WiFi hooked up. The weather channel says rain today, then sun for days on end. As we're in a good spot, and Chris and Tina emailed to say they were heading here, we figured we'd hole up for the day then go to the ruins tomorrow. They have now arrived, with some great tales from their times in Portugal (including getting the van stuck in narrow roads – so it's not just us). They've also brought some other Brits in a lovely Hymer with them, so it'll be another eight of us tonight, hoorah!
I'm really excited about seeing the ruins. The story is the Romans built the city at Conimbriga but about 1700 years ago (how long!) they were in trouble. Barbarians were attacking the place so to see them off, they built a great big wall around the city, right through the middle of the town, leaving some houses on the outside, and even going through the middle of some of them. They must have been in a hurry! That helped for a while, but in 468AD they just gave up and left the place, moving up here to Coimbra, so we'll kind of be retracing their steps some 1500 years later, and in a motorhome rather than actually walking…
As we've hardly been out of the van today (gradually getting more and more van fever) I've added a few photos from recent days