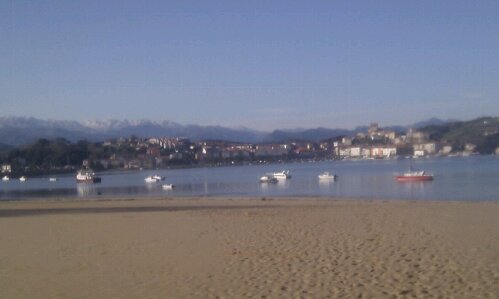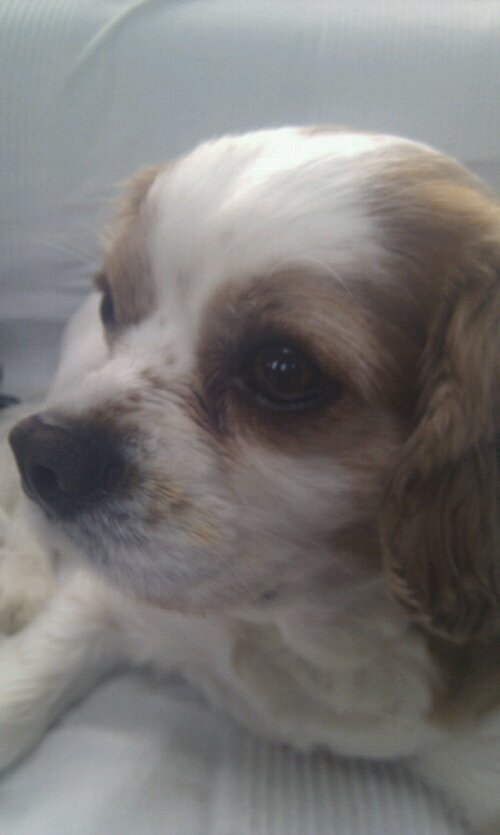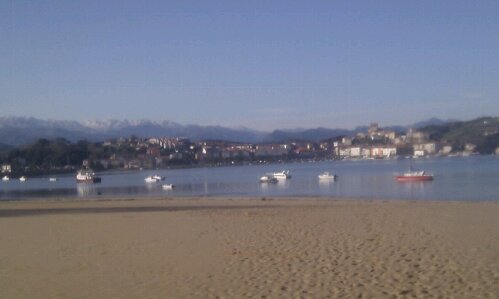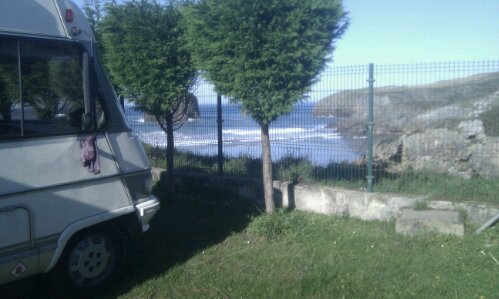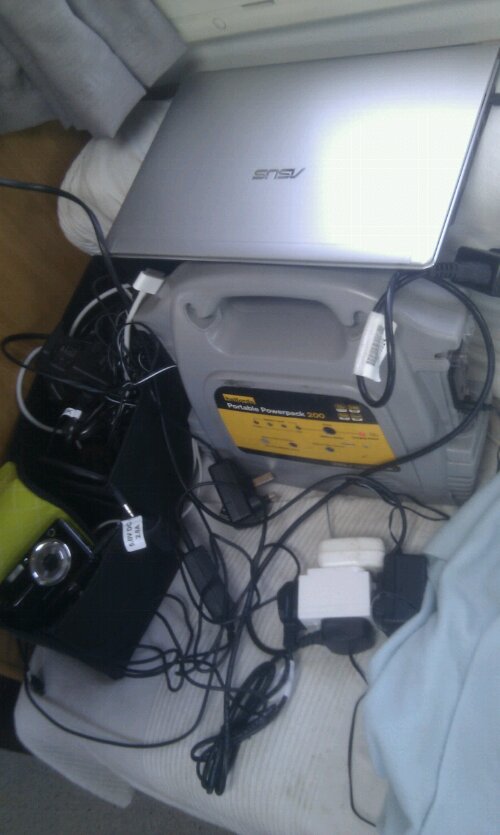 Day 40
Distance – 3059kms
Weather – sunny
I can't believe it's day 40 already. Time is flying by, but we're having an amazing (if sometimes challenging) time and seeing some great places.
After wild camping by the beach last night we were determined to find a campsite that was open, with fully open services that were worth paying campsite fees for – we'd been spoiled by some of the Aires we'd stopped on for free.
J and Chris went for a run at 8am – possibly seeking redemption from their bodies for the serious amount of wine drunk on tapas night – and then J took Charlie out for a walk when they got back. It was cold as the sun was just coming up and the grass was wet with dew, so Charlie was more than happy to get back into his sleeping bag after his breakfast. For us, porridge started off the day and while it's not (in my opinion) as tasty as ready brek, it was warming so we didn't have to splash out and put the heating on. I got a couple of snaps of the amazing view from our van of San Vicente de la Barquera with the Picos mountains behind.
We set off just after 10 and followed Chris and Tina along the coast. They have a Garmin satnav and we're on a TomTom so we shouldn't have been surprised when they were told to turn left at a junction while we were told to go right – both using the same co-ordinates. As we drove along we passed several pilgrims walking to Santiago de Compostela which is on the top of the west coast of Spain. You have to admire their dedication, but they still have a long way to go. A couple of towns along from where we are on the coast at Llanes is a town called Poo. Tempted to go there just to get my photo taken by the sign – childish I know.
We reached the campsite and it's open! Yippee. Not only that but it's clean, and we're all clean too after several hours in the laundry and a long hot shower. Our pitch overlooks a small cove, so J couldn't resist a quick dip. Charlie went nuts barking at the waves, probably demanding they return J to him.
As this is only our second campsite so far, we're once again charging everything we have – we seem to manage for a couple of weeks at a time on Aires, depending on the availability of fresh water and waste disposal. Charlie seems to love it here and is at home wandering around the site. We'll have to keep a closer eye on him though as he came back this afternoon with evidence of pasta sauce on his face, not sure where he's been but there might be a fellow camper out there wondering why there is fur in his lunch.
Tonight I'm cooking curry for tea. Tina asked if I needed any spices as she has loads from when she lived in India and learned to cook over there – I'll be fine, I think the Sharwoods jar as everything in it I need!
We've decided to stop here for two nights as today was taken up with laundry and van cleaning. So for the next couple of nights we'll be lulled to sleep by the waves crashing on the rocks below us.
Have a great weekend.
Ju x