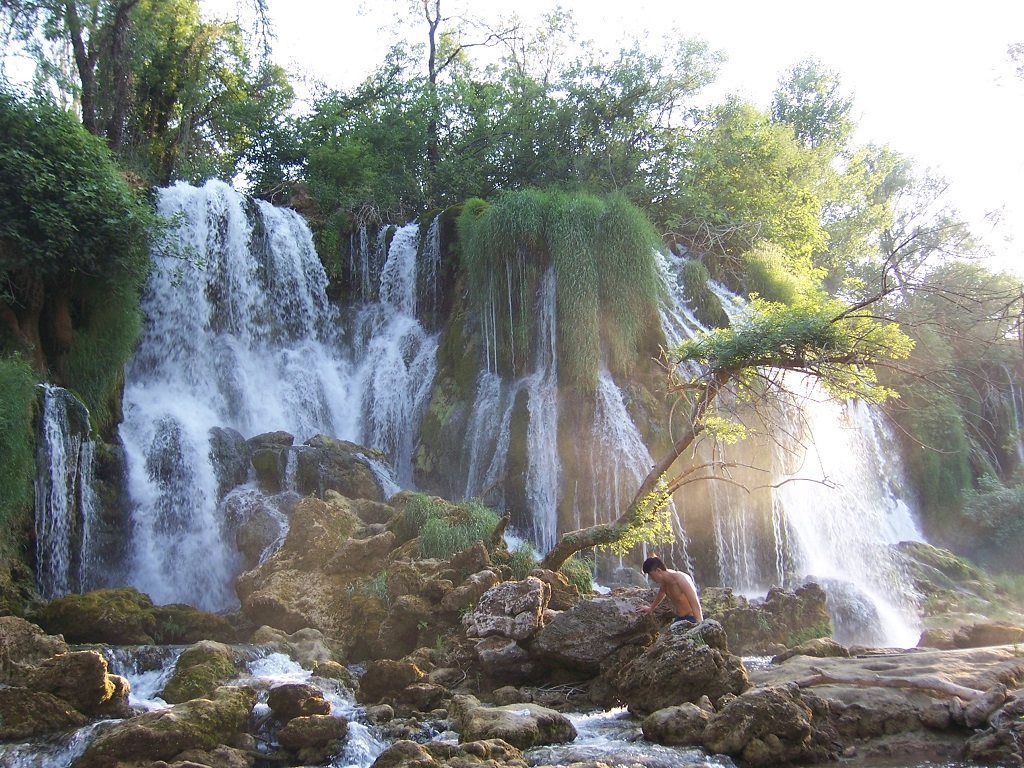 Travelling Europe and North Africa by motorhome has given us an opportunity to visit some of the most magnificent natural wonders. Writing this post has driven home to me just how lucky we are, and how much I love this lifestyle. The wandering continues, and we're sure to see more incredible sights as we go, and these are 10 of the most awe-inspiring nature spots we've visited to date.
They're in no particular order, and please do let us know your favourite European natural locations; where would be on your list?
1. Picos de Europa, Spain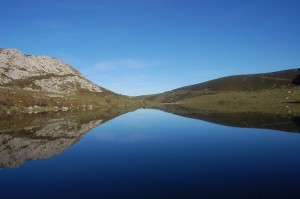 Spain's northern coastline seriously surprised us with the beautiful Picos de Europa mountains. Just a few miles inland from the coast, they're easily accessible by motorhome (keep an eye out for the odd overhanding rock).  There's an aire at Cangas de Onis (N43.348503, W5.126967) which makes a good base for forays up into the hills, and great value menú del día is available in the town.
We can highly recommend Lago Enol, Lago Ercina and the Cares Gorge (check in with tourist info before try to drive all the way to the gorge though, the road gets a bit small). For more info, click here.
2. Mount Etna, Sicily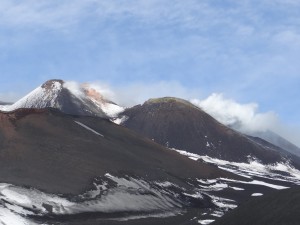 Amazingly, you can drive a big old motorhome up the side of an active volcano. Mount Etna in Sicily is just as beautiful to look at from the coast or pretty much anywhere on the eastern side of Sicily, but sleeping high on it was something special.
We stayed on both the south side, which has a cable car lift up the lava flows to take you closer to the hot stuff at the top, and on the northern side which has plenty of lava itself, and is just as wondrous.
For more info on the south side, click here, and for the north side, click here. We also stayed at a motorhome campsite on the coast at Giardini-Naxos (N37.822255 E15.263367, more info here), which was a friendly and low cost spot.
3. Dune du Pilat, France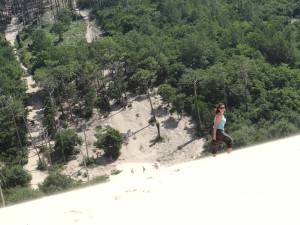 After maybe ten forays into France by campervan and motorhome over the years, we finally came across the Dune du Pilat. It wasn't exactly hiding, it's the biggest sand dune in Europe, and it is HUGE!
When we arrived in August, we arrived in gridlock. Ah, France in August, maybe not the best time to go see a whacking great tourist attraction, as all of Paris must have been there. Once we'd found somewhere to park beneath the trees, the experience was a lot of **out of breath** fun, and well worth the hassle.
After clambering about on the sand we headed to a nearby aire at Parentis-En-Born, (N44.34405 W1.09870), for more info, click here.
4. The Seven Rila Lakes, Bulgaria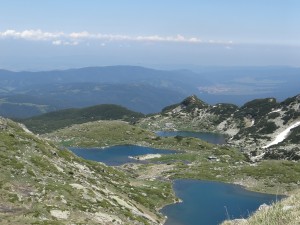 Adam and Sophie's fabulous europebycamper.com blog put us onto this beautiful spot in Bulgaria. Unusually for mountain roads, the one here gets drastically better the higher you get, which is a relief as the lower section wasn't too wide!
The route leads to a broad car park (N42.24274 E23.32441), which was cheap, the guard was happy for us to overnight, and it was a short walk to the chair lift up to the bottom of the lakes. Give yourself a good few hours if you want to get high enough to see all the lakes, it isn't a simple wander along. Stick some climbing boots on too, and maybe take a Mars Bar and some water (or a bottle of vodka, as Ju spotted one lady sharing out for fellow walkers)! For more info, click here.
5. The Pelion Peninsular, Greece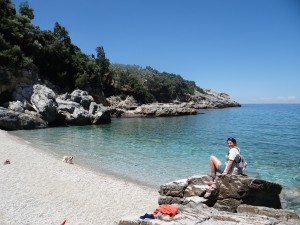 I just had a minor argument with myself over this one, as the choice for best beautiful scenery in Greece is a tough one! For instance, the Mani Peninsular is an equally unspoiled paradise (have a look-see here), but the Pelion won out for me as it felt just that little more remote and untouched by mass tourist.
My favourite spot is pictured here, a tiny bay at  Lambinou (N39.36015 E23.21332). The roads across the peninsular aren't huge, and are fairly steep at times, but nothing our non-turbo 1993 Hymer B544 couldn't handle. The cove has a small car park where we stayed for free for a couple of nights, walking almost no distance to the beach past a great little restaurant which we can also vouch for! For more info, click here.
6. The Adriatic Coast, Croatia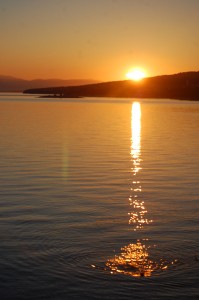 Another argument: which particular part of the Croatian coast is best? Short answer: pretty much all of it. From what we've seen, the spots which aren't laid-back and beautiful are few and far between. I'm sat in Croatia as I write this, the lapping of the sea just a few feet away. The clean, calm turquoise of the Adriatic is a sight to behold, and is fun to snorkel about in; just keep an eye out for urchins, the spiky fellows are everywhere.
The coast here is akin to the best sections in Greece, only for us motorhome wanderers there is one big difference. In Greece you can free-camp almost everywhere. Here they're rather more careful to ensure you stay in campsites, although there is a great range from the gargantuan to the tiny to choose from. We're keen on the smaller ones, and keep our costs down travelling out of season with the ACSI card. As I can't pick a favourite Croatian spot, here are all the blog posts we've written about the country.
7. The Aiguille du Midi, France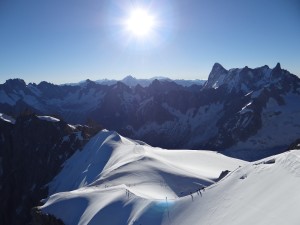 The Aiguille du Midi is a spike of rock jutting into the sky high above Chamonix in the French Alps. At some point in the past, some brave fellows have dragged a cable car's heavy metal wire up it, which means we got to experience the views normally reserved for those sporting crampons and clinging to ropes.
The cable car isn't cheap, but it is worth it. Every last cent. Make sure you get up early to miss the crowds, and go on a clear day to really get your fix of views over Mont Blanc and the northern Alps.
We had the luck to be invited to stay with a fab couple in Chamonix when we went up to the Aiguille (see this blog post), but there is an aire below the cable car station during the summer, or you can stay alongside the road in winter (N45.92827, E6.87674 ), as we did a few weeks ago (blog post here).
8. The Erg Chebbi, Morocco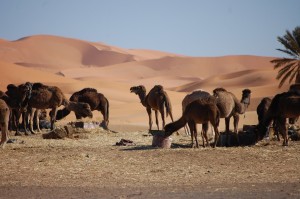 Yeah, OK, Morocco is technically in Africa and not Europe, but I just couldn't leave the Erg Chebbi dunes out. These pale high sands are fairly well commercialised, but in an easy-going way. They remain quite incredible to sleep alongside, dreamlike; the photo to the left was taken from our motorhome window. We couldn't quite believe we were allowed to sleep in such a magnificent location at the Kasbah Hotel Tombouctou, right on the edge of the Sahara desert, wow (N31.12817 W4.01261).
It's obviously a fairly long drive to the Sahara, but easily done in an unmodified 20 year old, 2.8 tonne, non-turbo motorhome. The last couple of km are on 'piste' road, with some minor corrugations, but very easy to get over with no damage. The rest of the route is on tarmac, and there are plenty of fuel stations along the way. For more info, click here.
9. Kravica Waterfalls, Bosnia and Herzegovina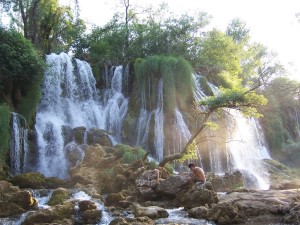 Neither of us knew quite what to expect when we drove into Bosnia, but it certainly wasn't this. Having been mildly ripped off by the insurance chap at the border, and being mildly worried we'd bitten off more than we could chew entering a previously war-torn country, the sun wasn't helping by attempting to cook the three of us alive.
So finding these falls, not just wonderful to look at but also providing a cool paradise sunken below the scorched earth above, was a heart-warming surprise. The locals were there in droves too, sitting drinking at a small cafe, splashing about or leaping from the heights. One couple was even having wedding photos taken. We grabbed our swimmers and joined in (except for the leaping, my back couldn't take it…).
The car park attendant, who also seemed to own the adjacent bar, was happy for us to stay the night for a few quid (N43.15849 E17.60839). For more, click here.
10. Sustenpass, Switzerland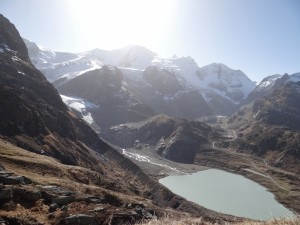 It would be difficult to put together a list like this without including Switzerland. Although I could also say that about Austria, Portugal, or several other countries which aren't on the list. Well there are so many locations whose sight invokes pure joy in me across Europe, not all of 'em could make it, and I really loved this location in Switzerland.
A Swiss couple put us onto it, or we'd never have found it. Down a tiny toll road from the main Sustenpass route, it eventually ends in a bowl of mountains surrounded by glaciers. Overnighting isn't stricly allowed, and if it snowed we were going to be very stuck indeed! Maybe the risk added to the pure thrill of being and sleeping there (N46.71368 E8.41629)? More in the blog post here.
OK, that's it, phew! As above, if you've other natural locations you think should make it to the top ten list, feel free to add them below!
Cheers, Jay