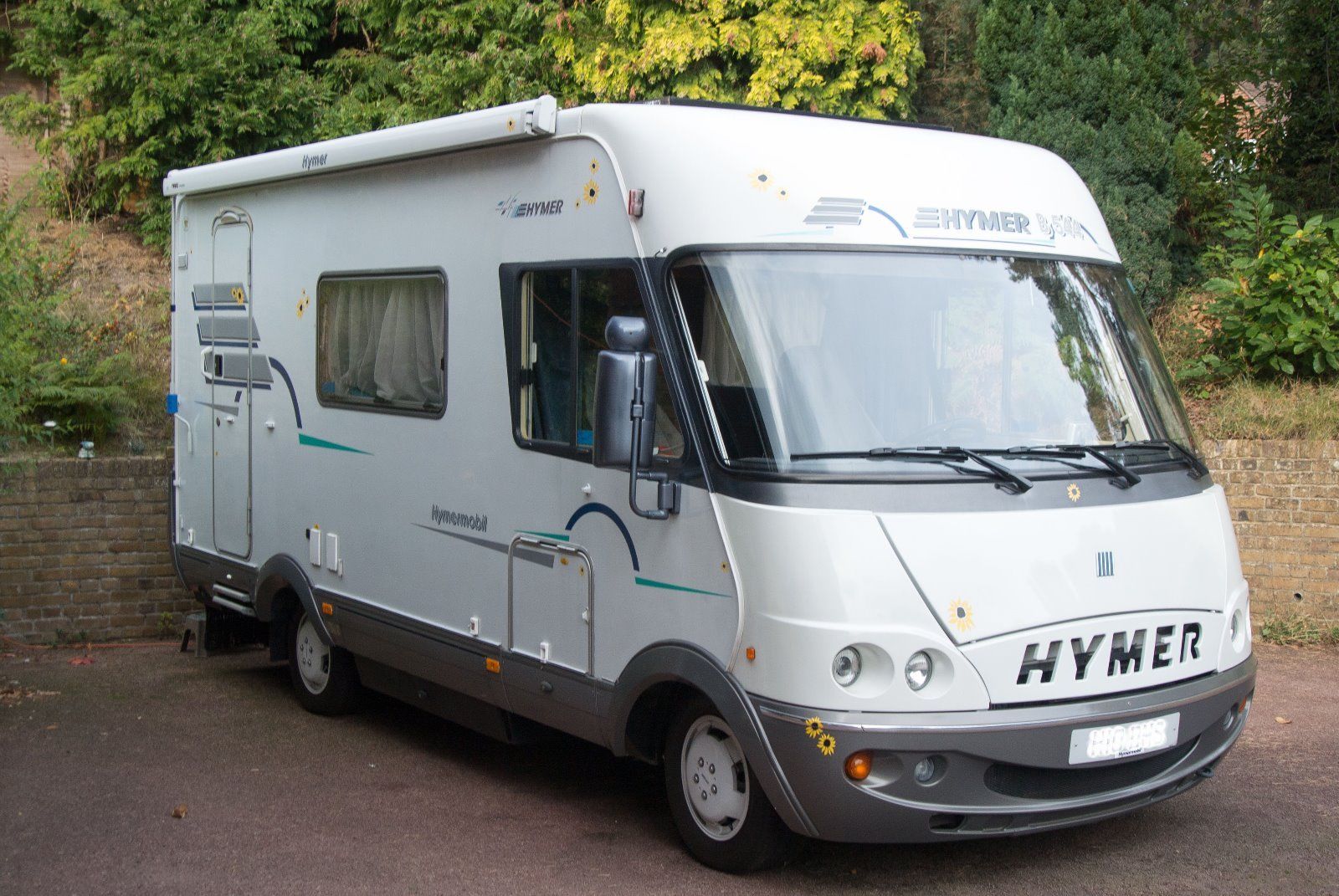 Hi folks This post tells you a wee bit about our new adventure wagon/land yacht/home on wheels: Zagan (or strictly speaking, Żagań, after the town in Poland associated with The Great Escape), our Hymer B544 motorhome. Isn't he one hell of a magnificent, luxury beasty!?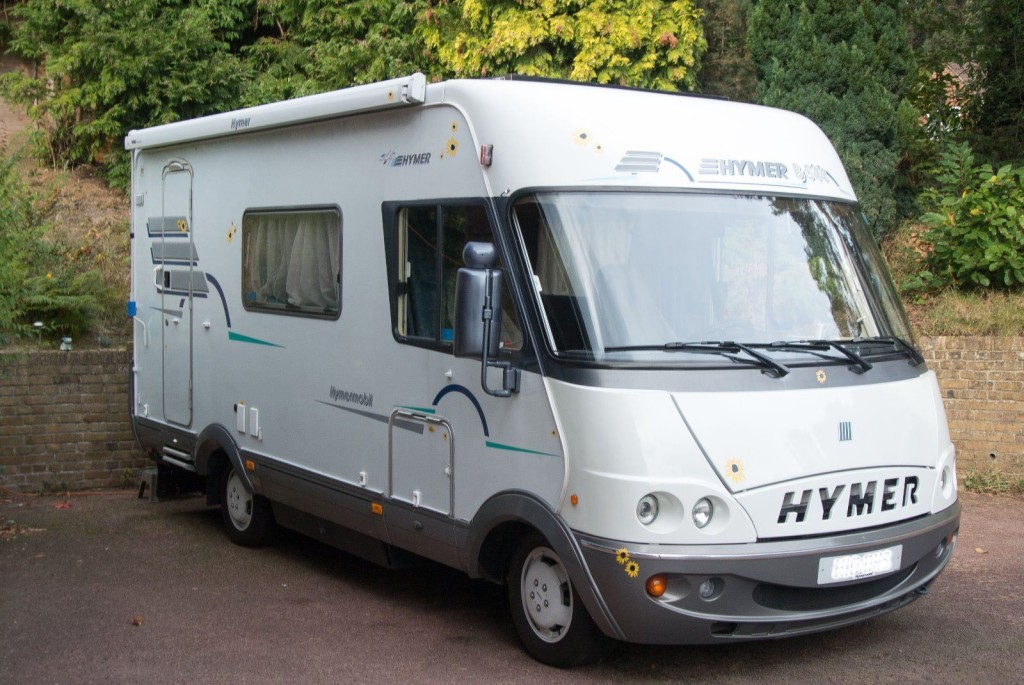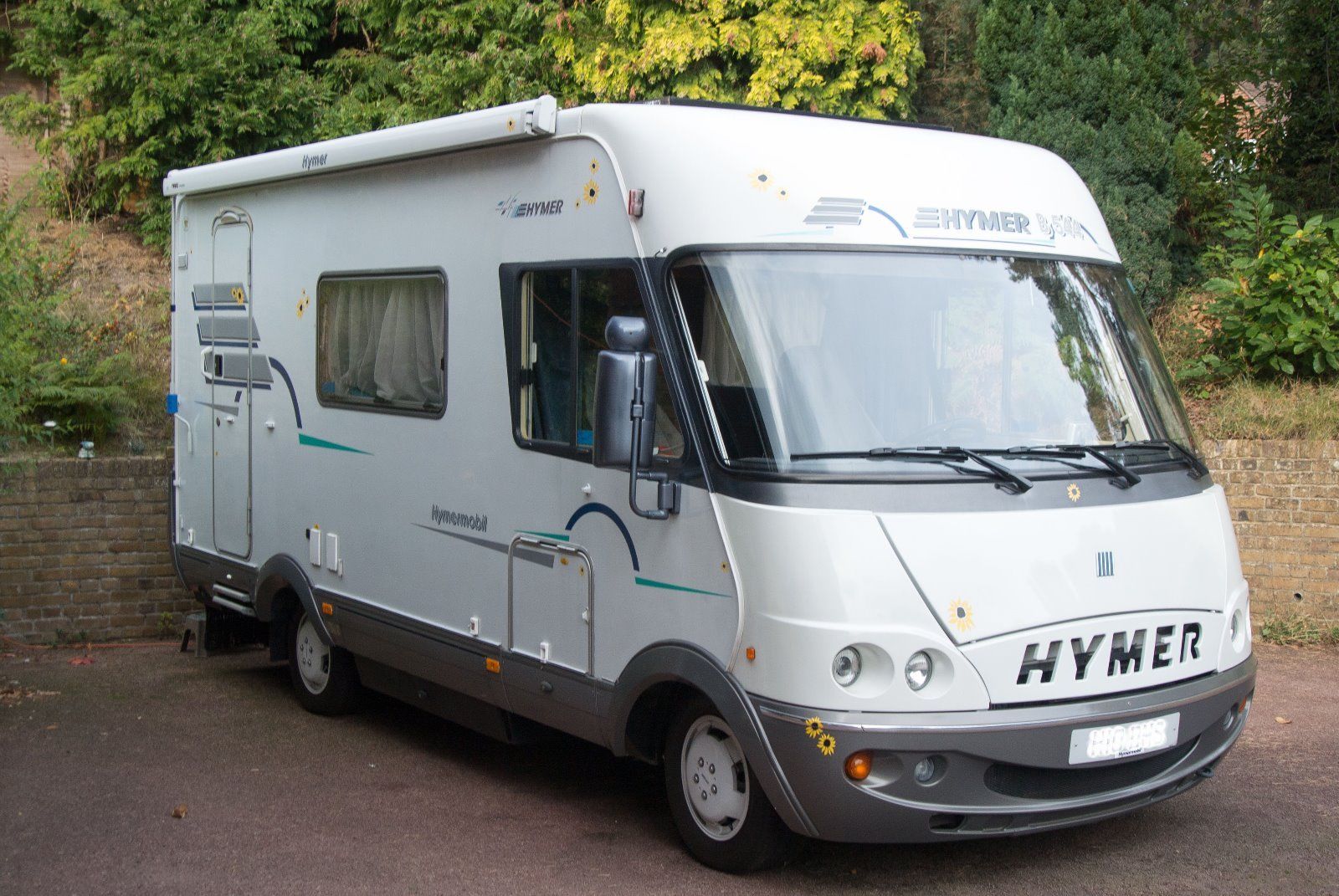 First off, a bit of background. My wife Julie and I (Jay) quit work in 2011, bought a 1993 Hymer B544 (named Dave after the previous owner's cat) for £10500, lifted our dog Charlie inside and drove to Dover and turned right at Calais. A year later we came back to the UK, got an MOT, said hello to friends and family, and drove to Dover again, this time turning left at Calais. Another year later our funds finally ran out and we headed back, our heads packed full of memories and our hearts still on the road.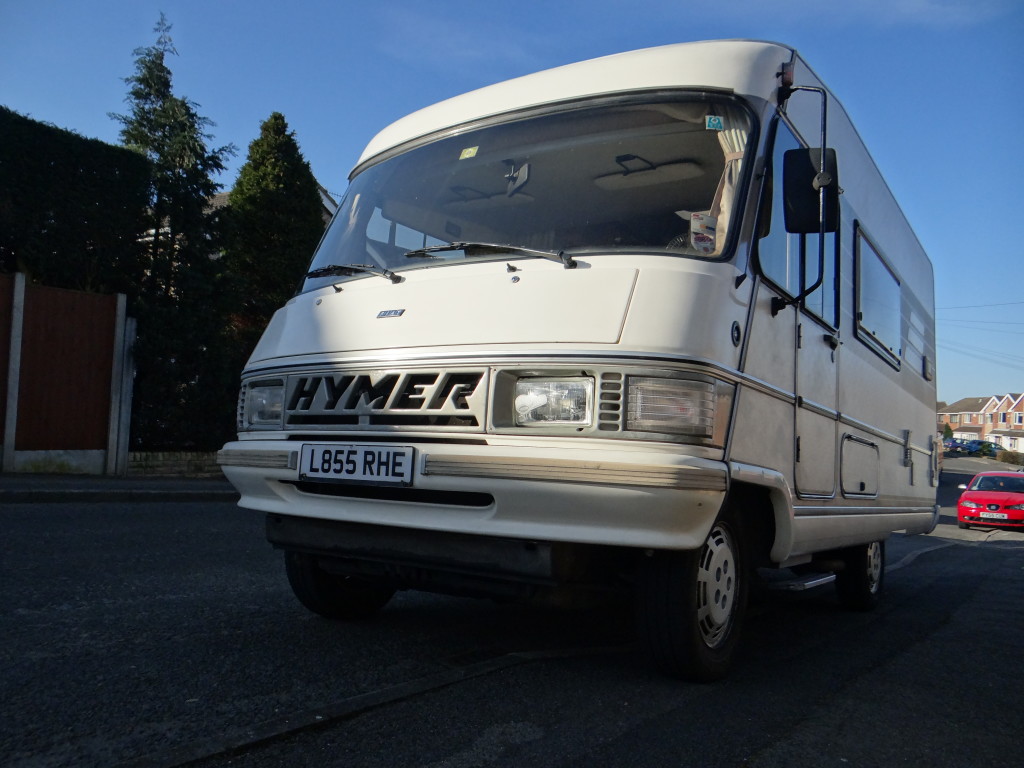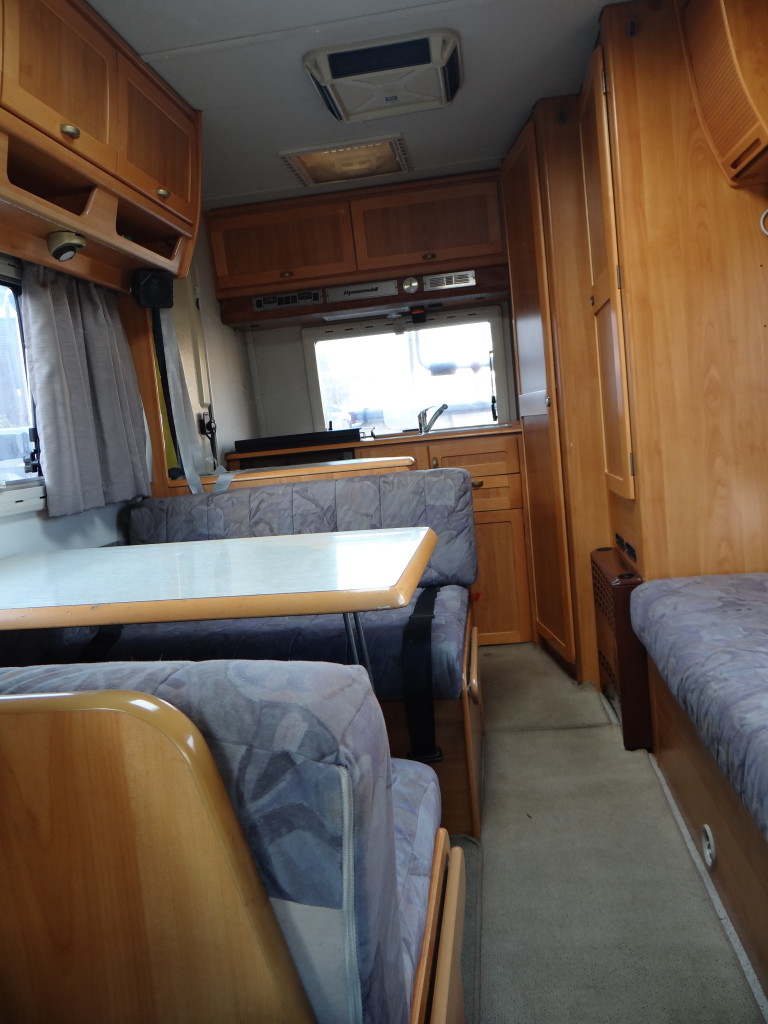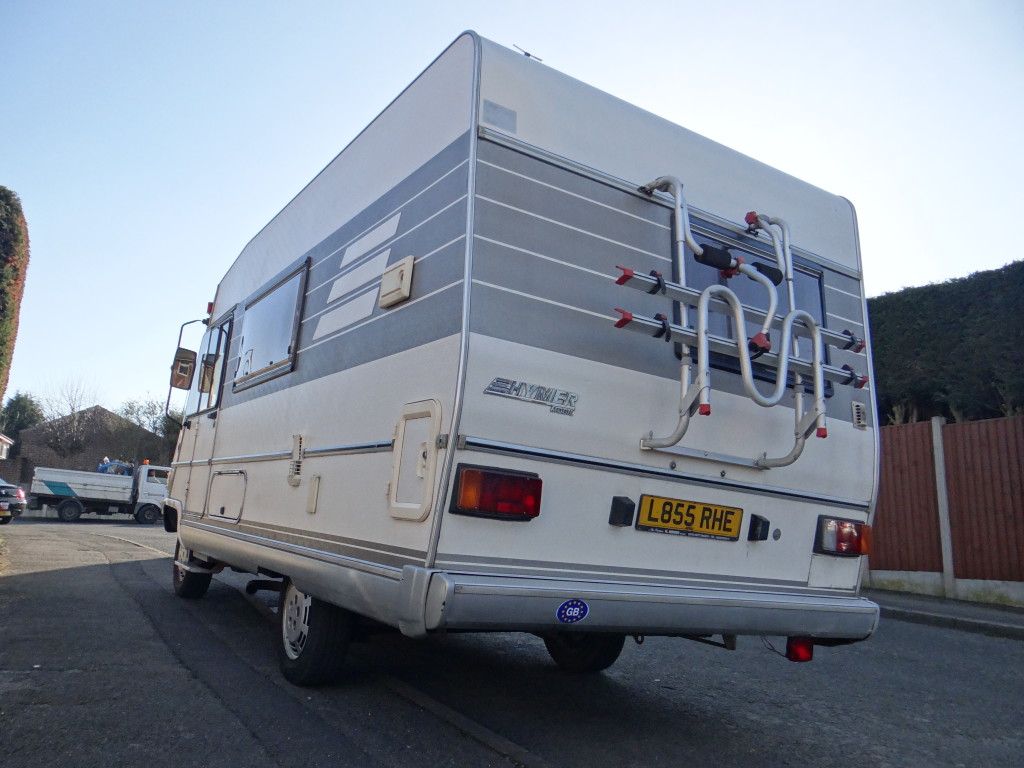 Fast forward to now (July 2015) and Dave has parted company with us, taken on by a wonderful family who continue to get joy and fun from the awesome vehicle he is. We on the other hand are the proud owners of a new luxury adventure wagon: Zagan. He's another B544, as the previous one just suited us so well. This time he's a 2001 model, and has a mere 49,000 miles on the clock (Dave had over 125,000 miles when we sold him).
Although Dave was still going strong (and we did attempt to buy him back), we have a hope to get some more significant travels under our belts so we may well have eventually managed to break him (probably not). So last week after two months of searching through autotrader.co.uk, ebay.co.uk, mobile.de and gumtree.co.uk, we finally bought Zagan for £16800. Our budget was £15000, but, ah, erm, we spent more… At the £15k mark we wanted the 'new' Hymer B544 look with the round headlights (since superseded, but we're no way sinking £50,000 of capital when it could be earning its keep in a Vanguard ETF or some such, oh, right, best get back on subject…).
We also wanted a full service history (FSH) and less than 70,000 miles on the clock. Our free-camping habit also pushes us towards having a Solar PV set-up, and gas bottles we can refill ourselves with LPG (Dave had both of these). Zagan initially came on the market as an eBay auction, starting at £18k. He popped onto our radar immediately, despite being over-budget. Another couple of similar spec vans had appeared in the 2 month hunt, but were gone by the time we got to them.
The price put us off, everything else looked good – FSH, 49k miles, 3 owners from new, left hand drive, solar PV with 2 leisure batteries. We'd just need to install some bits and bobs, and we'd be good to go. The van went onto the mental 'watch' list. The auction completed without a single bid, and the van then re-appeared, again as an auction starting at £16800. Tipping point for us. These are the photos from the eBay ad:
Ju called the owners that night and confirmed they would take £16800, which they would, but no less. The next day I headed off in the wee hours on my weekly commute to Birmingham, while Ju arranged for insurance and checked with the bank how we could move that amount of money. As the van was a 3 hours drive away, we wanted to check it over and bring it back with us if all was good. The only option was to get £7000 in cash (that was one thick envelope folks) and transfer the rest on the phone that evening.
And the rest is history.
I came back to Notts to pick up Ju, headed down to Crowthorne in the Smart Car, the van looked perfect (with few intended mods – see below). We got it and drove back home, somehow arriving in one piece after 2 years driving a Smart, bushed and buzzing. I've taken a couple of videos of the van so you can get a feel for it (especially if you're thinking of getting something similar). The specification's then vaguely listed below along with the modifications we intend to make and why.
Zagan's specification is:
Make and model: Hymer B544
Engine: Fiat Ducato 2.8 JTD (Dave had a 2 litre diesel non-turbo and made it over various mountain ranges, no problemo)
Chassis: Al-ko (double floor – as shown on the above video – means there are lots of external lockers, no under-seat storage is taken up by the fresh water tank and should be better insulated in the cold)
Current Mileage: 49,000 miles
History: Imported to UK from new, 3 previous owners, full service history
Driving position: Left hand drive (we'll spend most of our time on the continent so although not essential by any means, this helps)
Food storage: 3 way fridge (12V when driving, 230v when on hook-up and gas otherwise), full width freezer within fridge unit
Heating: gas-powered air and water heating
Internal layout: two benches, passenger seat swivels all the way into the lounge area, rear kitchen and wet room
Sanitary facilities: wet room with internal hidden wall to separate shower and toilet. Shower heated from gas. Cassette chemical toilet emptied from outside
Cooking: 3 burner gas hob (no oven or grill – we learned to cook toast in a dry frying pan!)
Bed: double full–width drop down bed from above the cab, plus one of the benches slides out to make a further single bed
Length: 6.06m (or if you're in Norway, 5.95m, ahem)
Additional: awning, reversing camera, two bike rack, roof-mounted Solar PV panel with two leisure batteries (Ah to be determined – I can't see at the moment as the batteries need hauling out – guess around 150Ah to 200Ah), partial LED lighting, Snow and Mud marked tyres (all season tyres – legal requirement in winter in many countries), external gas/230v/12v points, cab air conditioning, power steering
So far,we installed these upgrades:
SOG Unit (removes the needs for chemicals in the Thetford cassette toilet)
We'll no doubt have some updates to tell as we get going with Zagan and using the wagon in anger – watch this space. Cheers, Jay No, hang on, what am I doing? I nearly missed the best bit – my favourite two things in Zagan: