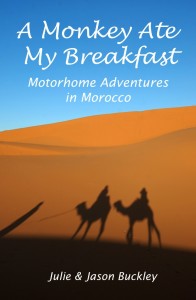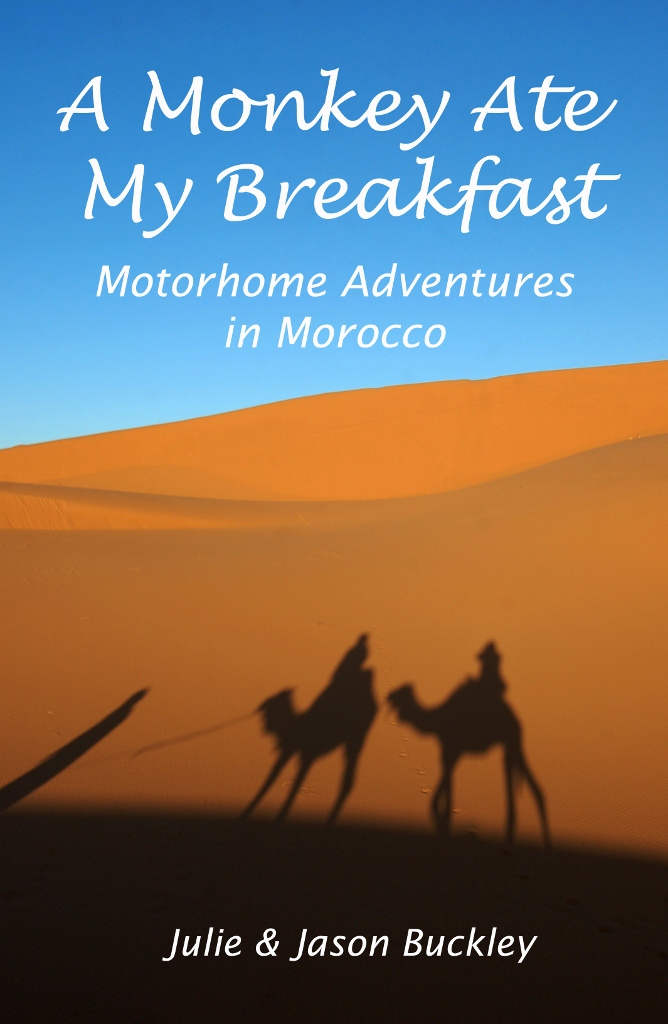 With the abyss of Fortysomethingness looming, Julie and Jason quit work and set off on an adventure.
Their goal – tour Europe for a year.
Their transport – Dave, a motorhome half their age.
Join them and pet pooch Charlie (almost 40 in dog years) as they explore Morocco – a country they never planned to visit.
Journey across deserts and mountains. Overcome culture shock and nerves while haggling with the locals, riding camels in the sahara, eating cold chips, falling victim to a fake tour guide with a lust for wine and battling with a statically charged, camel poo scoffing canine.
Where to buy your copy
UK 
USA
Rest of the World
eBook for Kindle from your local Amazon site
All eReader formats (Sony, Nook, Kobo, iPad, Kindle etc) from Smashwords.com
For your iPad, iPod or iPad mini from your regional Apple iBooks store.
A monkey ate my breakfast
Read the first chapter here for free
About the authors
Julie and Jason escaped the rat race. They live in a travelling tin box called Dave with Charlie; the pampered pooch. When their savings run out they'll have to go back to reality and get proper jobs.