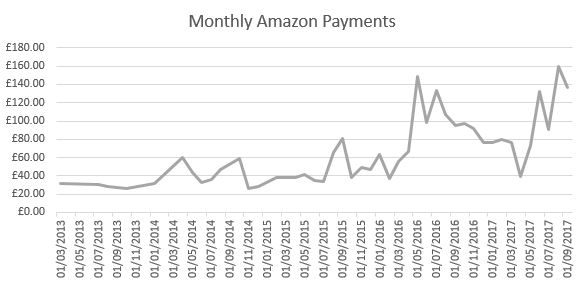 This is a post to say a big thank you to all of you who've helped fund this blog by buying your stuff through our Amazon Associates link. We know some of you personally, but most of you we don't, so can't say thanks face to face. We're having to do it virtually instead!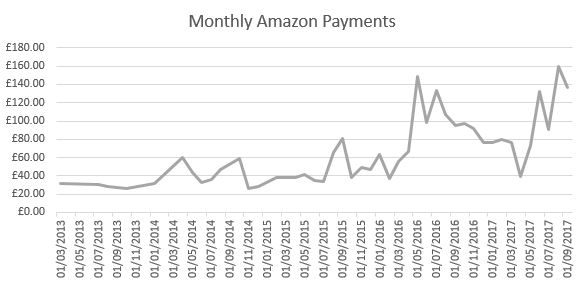 We started using the Amazon Associates links in March 2012. It took a full year before we accrued enough for Amazon to pay us anything at all, and we'd already been blogging for over a year before that. Since then we've written 1362 blog posts (not counting information pages), and have earned a total of £2883, before tax, over a period of five years.
It's not exactly a get rich quick scheme (is there such a thing?), this here blogging lark, but we really appreciate that income. We know some of you go out of your way to give it to us, and it does make a difference to our lives.
We like Amazon Associates as it feels like a fair way to generate some income:
The cost to anyone buying though a link is the exactly same as if they buy direct.
We can recommend the items we think are worth your hard-earned.
If someone clicks on our link, and then buys anything at all, we still get a commission.
Thanks again folks. Jay and Ju