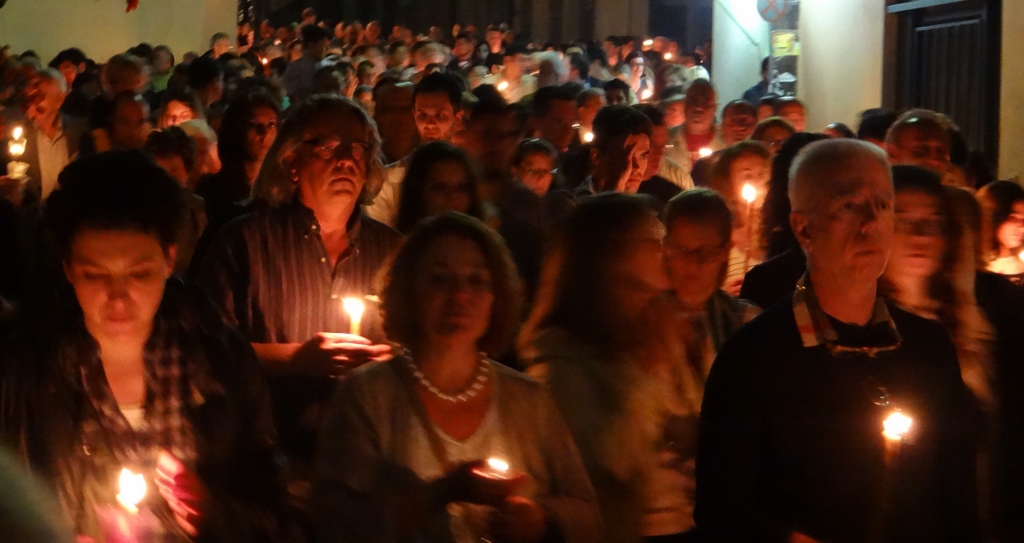 Dave the motorhome is behind locked gates, he didn't know they were going to be locked but he is feeling quite secure about it (N36.77632 E22.56667). He's parked up next to a closed beach bar just north of Gytheio (which has numerous translations for how it is spelled in Greek, our guidebooks and maps can't decide on Gythio, Gytheio, Yithio and a few other combinations.
Today is Good Friday in Greece, or Great Friday as they seem to call it, because they use the Julian calendar as opposed to the Gregorian one used in the UK. It's great for us as we get two Easters this year. The day started off well too, we slept like logs again as there was no way we would get moved on if Peter from Sweden had free camped here since December. I think Greece is the first place where I've been able to fully relax while free camping – the locals are all so welcoming, stopping by and saying we're OK to sleep and letting us know where to get water – which means a good night's sleep.
We woke this morning and had just finished breakfast when a van pulled up beeping its horn – yes, the free camping here is so accepted that a bread van pops around every morning to supply the vans. I grabbed a large loaf (€0.95) just as the driver was apologising saying he'll be a little later tomorrow as it's Easter! We got Dave ready for the off and said farewell to Peter, we could have happily stayed there for a few days, but we wanted to see what happens here to celebrate Easter, so for that we needed to be around locals and Gytheio was the nearest town.
Turning off the gas Jay noticed that our indicator was very close to the empty mark, as we had nothing else to do today we decided to make our way over to the nearest LPG station by Vlachiotis which is almost on the next finger of the Peloponnese! We drove through Gytheio, spotting Mike and Jacqui's van by the beach just north of the town, and after about half an hour reached Skala where we picked up some cash before hitting Lidl. Dave's cupboards had started to rattle as we'd had a really cheap week last week (€83.50) and hadn't done any supermarket shopping so we did a massive shop (€129) and now we're back to things falling on our heads whenever we open a door.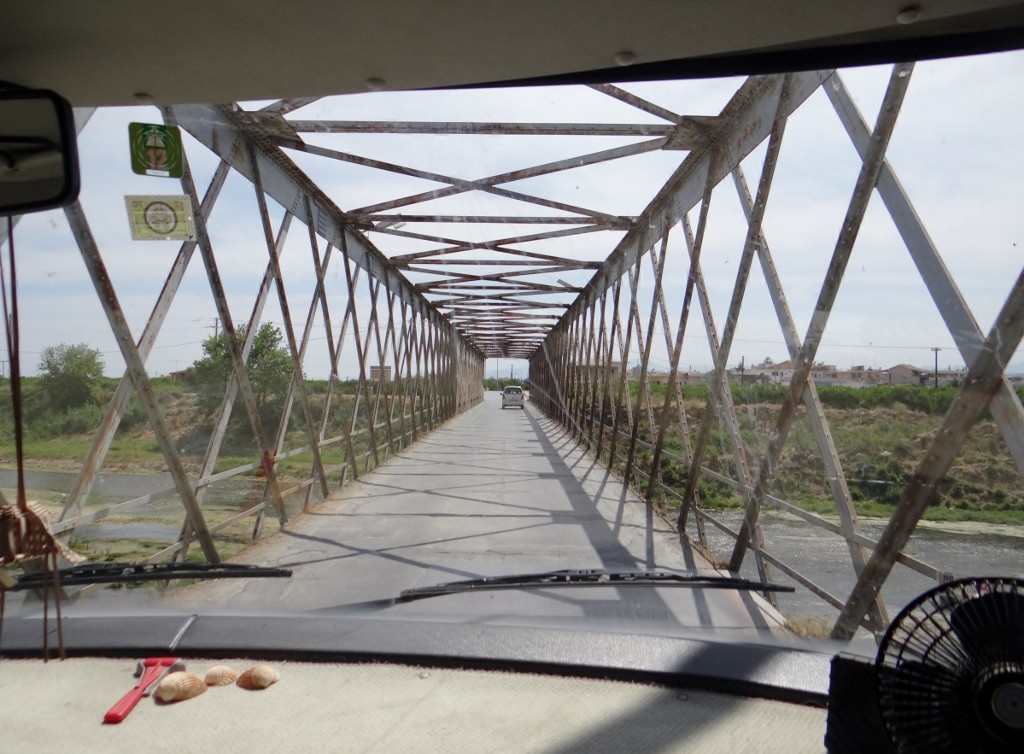 We found the LPG station (GPS – N36.85715, E22.78390), which looked somewhat unfinished, and filled up before trundling our way back towards Gytheio. Full of food and gas we were also full of something else and needed to find somewhere to empty our loo. There are three campsites just south of Gytheio, but somehow we didn't pass them on our way through first time, so we headed back through he town and pulled in at the first sign we saw. A driveway of around 150m was lined with lamps covered in roses, beyond them a field of olive trees. In front of us was the beach, it was a beautiful little campsite called Camping Meltemi (GPS – N36.72934, E22.55305). The owner looked sad when I said we weren't stopping and only needed to use the services, but the place looked so lovely we think we might head back there after Easter and stop for the night to get some laundry done.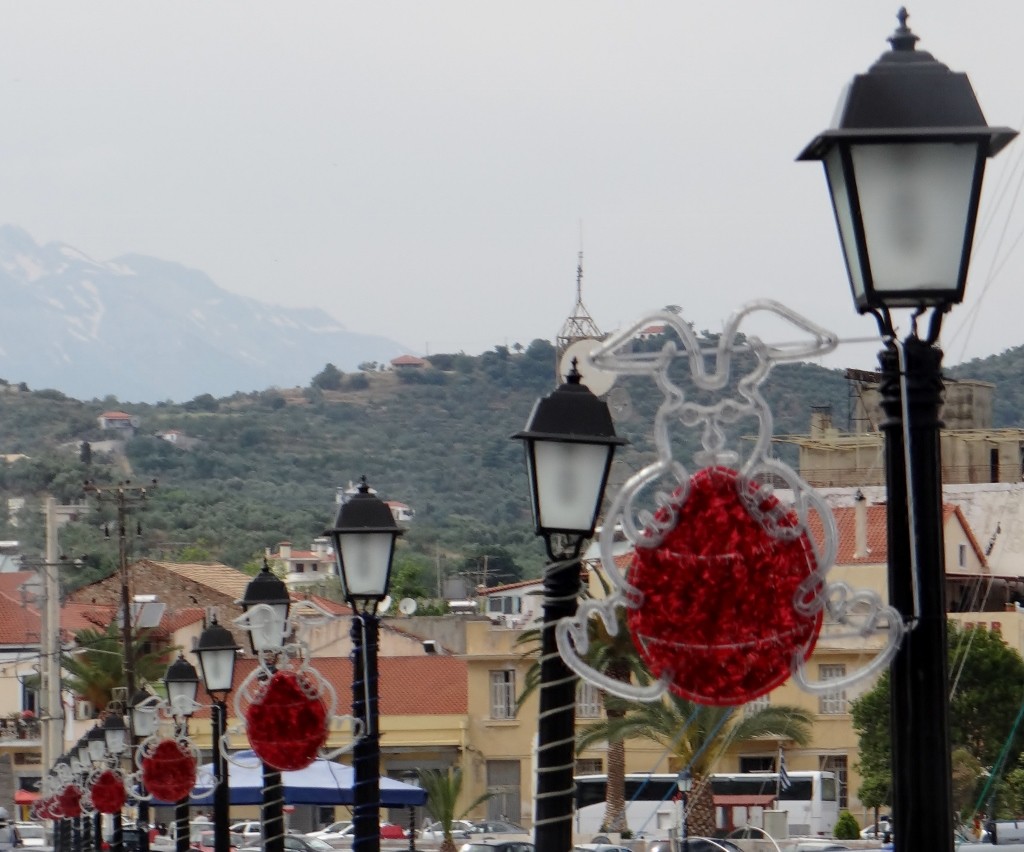 With Dave in fine form, we headed back to where Mike and Jacqui were parked and set up camp next the them. A young man was cleaning up the beach bar ready for the season and was more than happy for us to stop the night when we asked. We barbecued up some of Lidl's finest and drank some local wine Mick and Jacqui had picked up – yes, that's right, Jay's resolution not to drink for the whole of May lasted almost three days!

As the sun began to set the lights of the town came on along the bay and we set off to see what was happening in town. We could hear a church service being broadcast on loud speakers and followed the noise and crowds. Up a side road we walked towards the church that was the source of the service, waiting outside were a brass band, soldiers in uniform lined the street and a crowd was gathered all holding candles.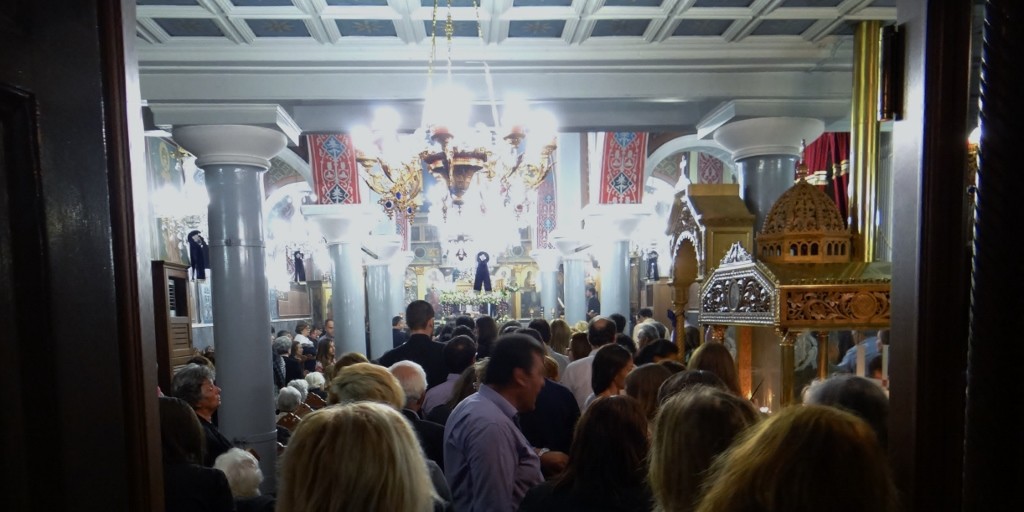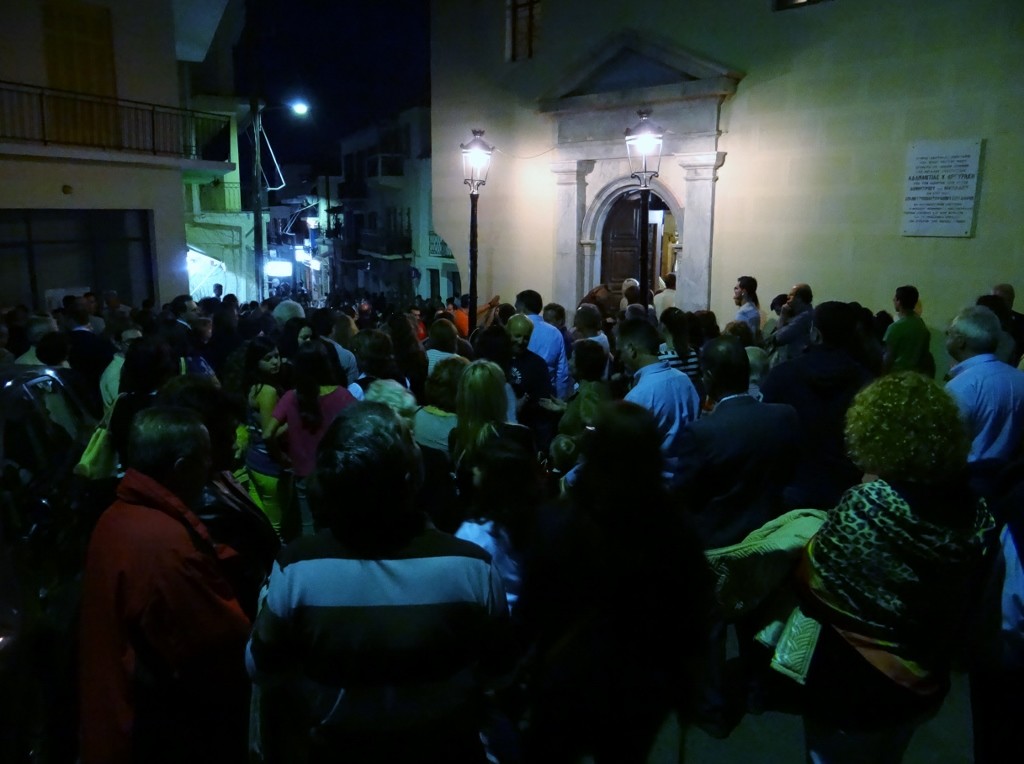 I stayed outside with Charlie while the others went to investigate what was going on inside. The icon of Christ had been taken off the cross in the church and was wrapped in linen and placed in a casket covered in flowers. The casket symbolising the tomb of Christ would be carried through the streets by the faithful in the "Procession of the Epitáphios of Christ". Jay, Jacqui and Mike returned with some long candles ready to join in the procession.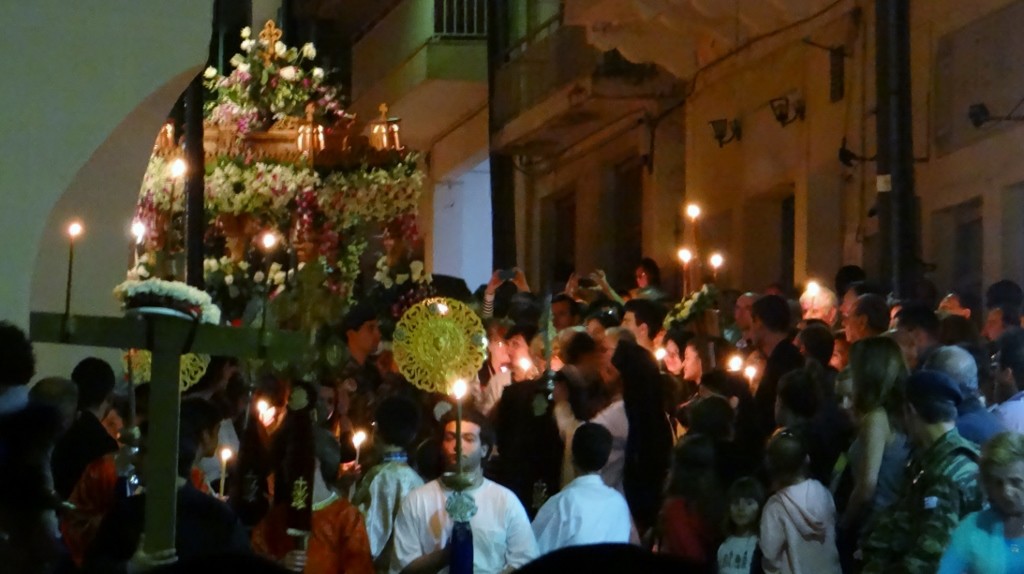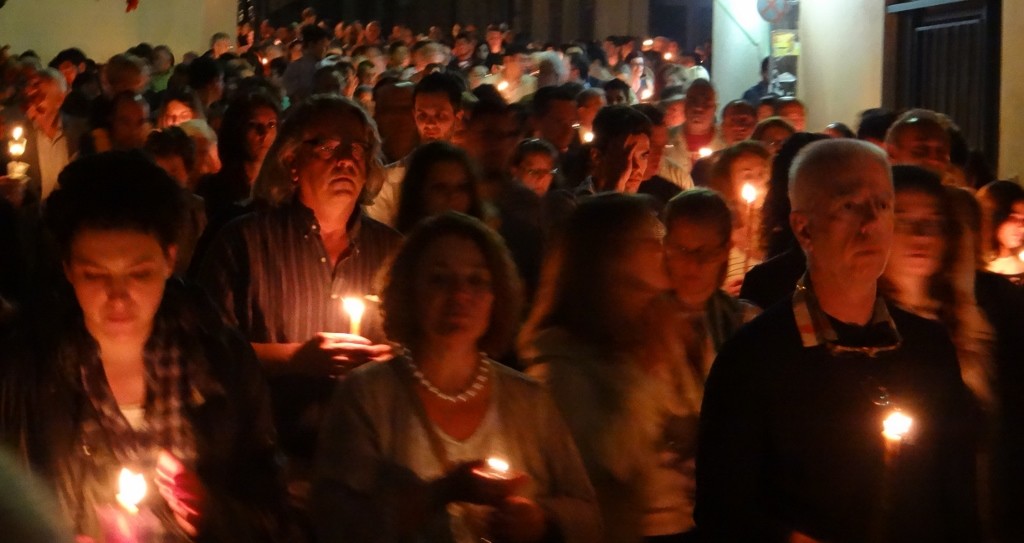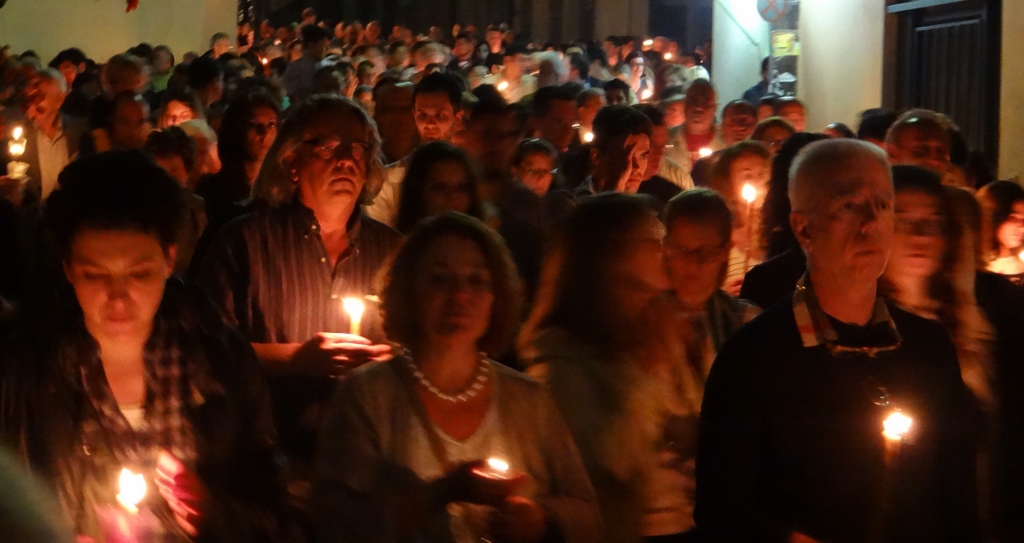 We followed the procession down to the waterfront where it met up with another couple of processions from other churches in the town. Then each group turned and headed back towards its own church. At this point we switched elegance and followed the church that was heading back in the direction of the vans, and the bars with the big cushions we'd spied on our walk in.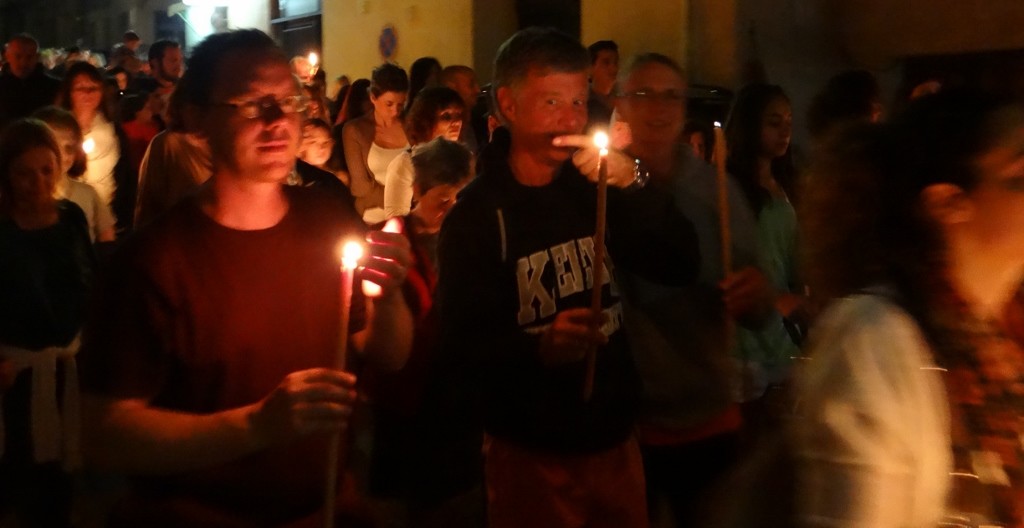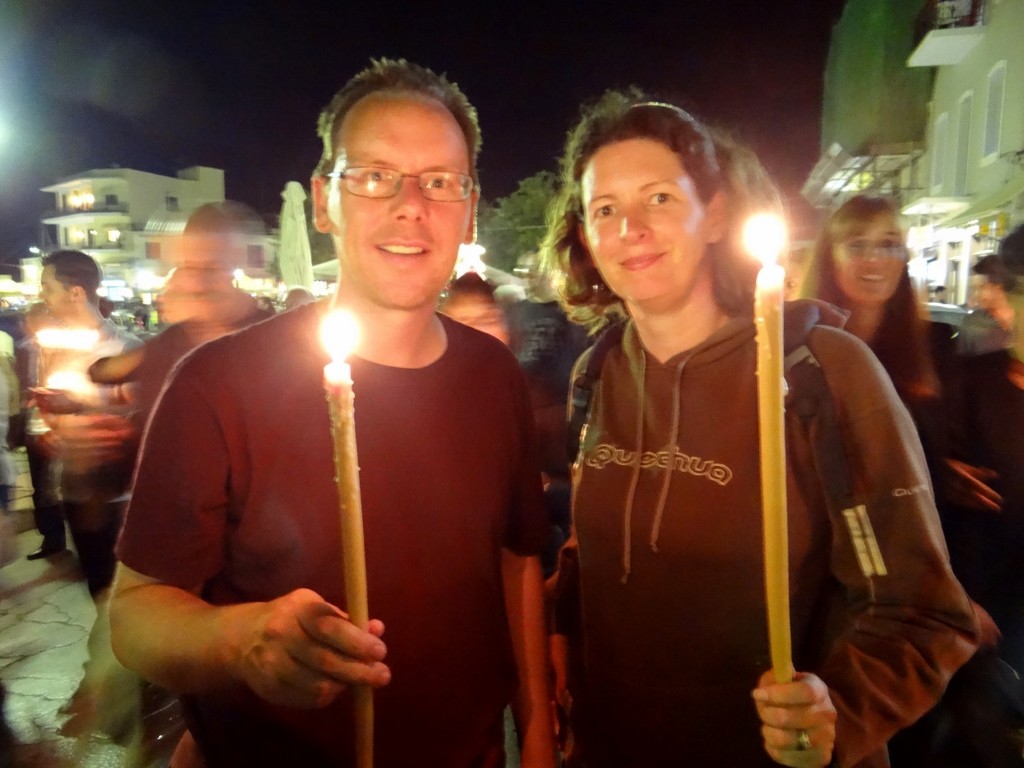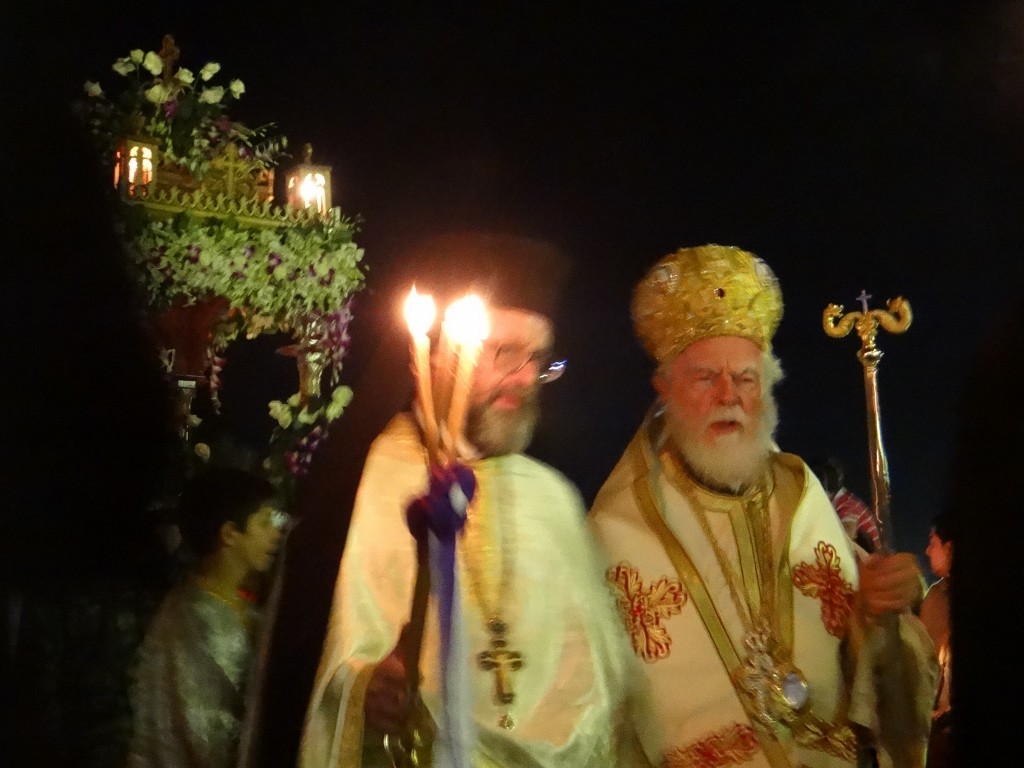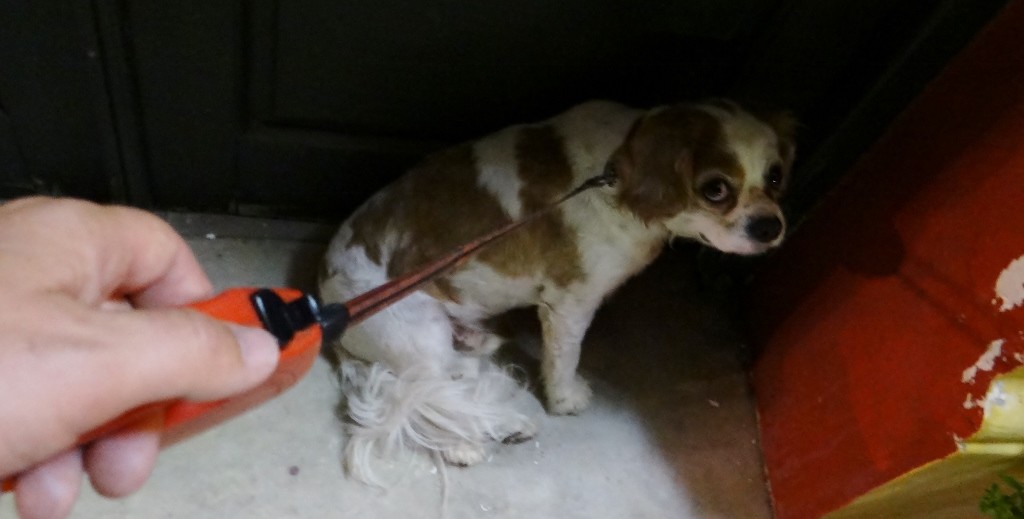 Charlie hid under Mike's rucksack as children threw fire-crackers on the beach, the army marched past on its way back to the nearby barracks and slowly the crowds dispersed. The roads reopened and the town returned to normal. I'm looking forward to seeing what tomorrow night brings!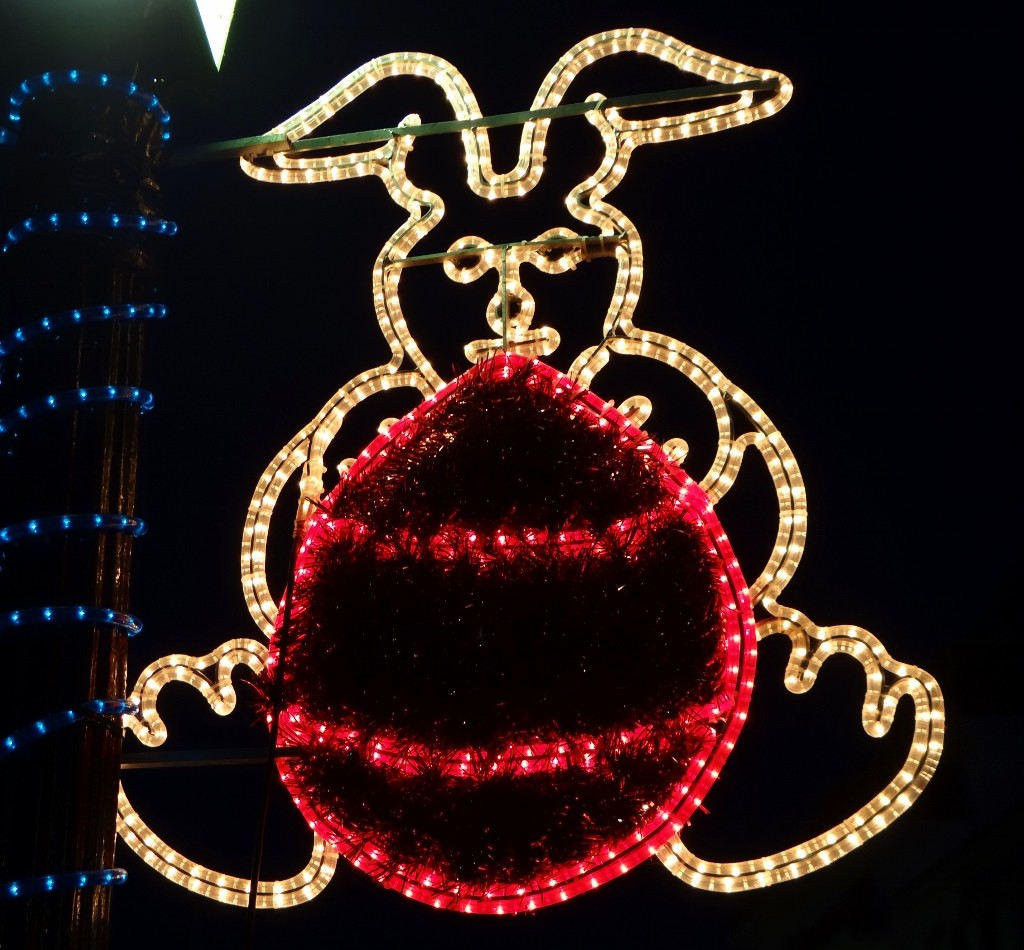 HAPPY EASTER EVERYONE!!
Ju x