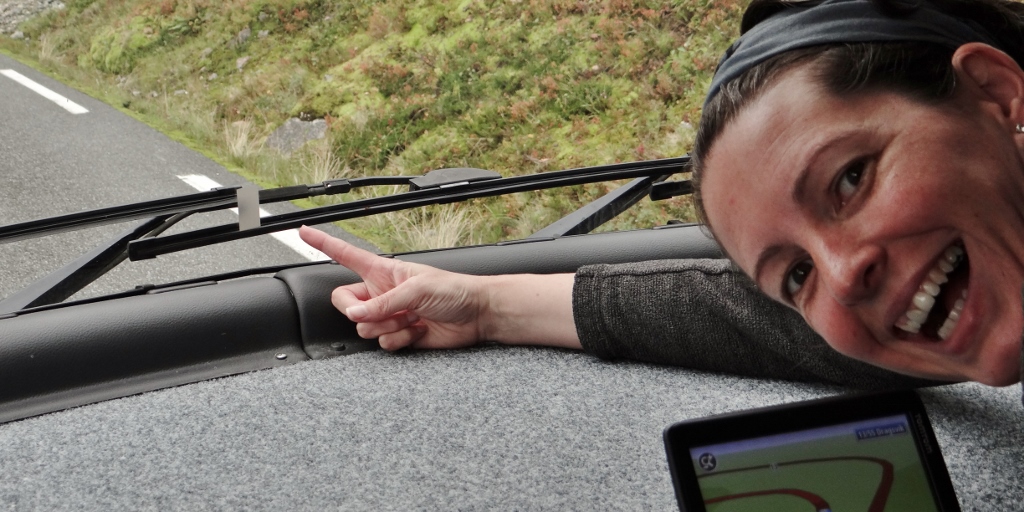 After almost three awesome years travelling Europe by motorhome, we've picked up a few top tips which might help make your continental motorhome holiday or tour just that bit easier or more fulfilling. Here are our top 10, feel free to add any you think should have made the list into the comments section at the bottom.
1. Know Your Width
Our motorhome is 2.3m wide, which is about half a metre wider than your average car. Nope, it doesn't sound like much, but when you're on a narrow 50mph road, up against a cliff face, and you've tour coaches and lorries bearing down on you, that half a metre feels more like you've an entire caravan strapped to both sides. We've adopted a trick to help us stay in the perfect place on the road, using a couple of inch-long strips of white tape on the inside of the windscreen at the bottom. With the van positioned perfectly on the road, sit in the driver's seat. When you look at the left hand bit of tape it should line up with the road's centre line. Looking at the right hand tape, it should align with the line at the edge of the road. Some folks pick two 'markers' on the dashboard, but we've found using tape means you can still see these 'markers' when it's night time, or you're in a dimly lit tunnel, plus they're easier to use in your peripheral vision, so you don't need to look down at 'em all the time.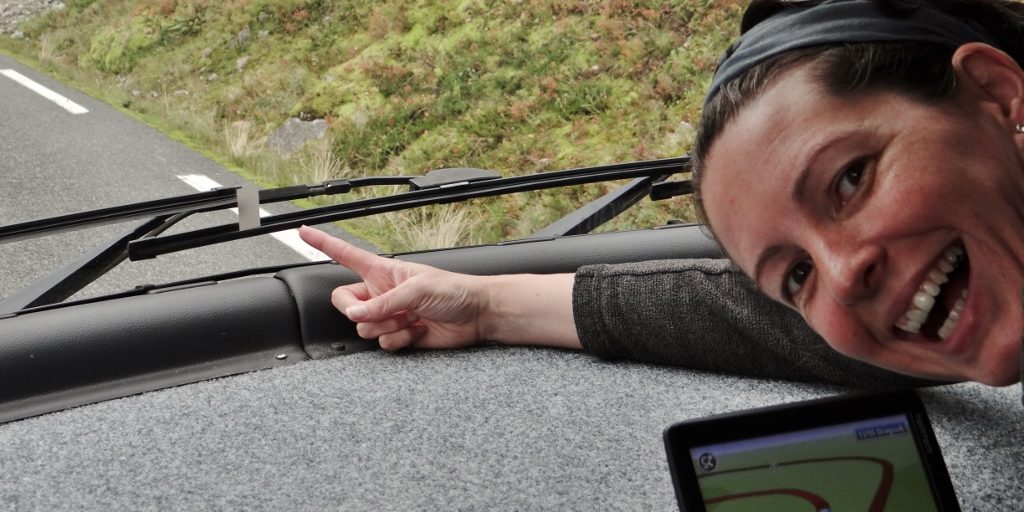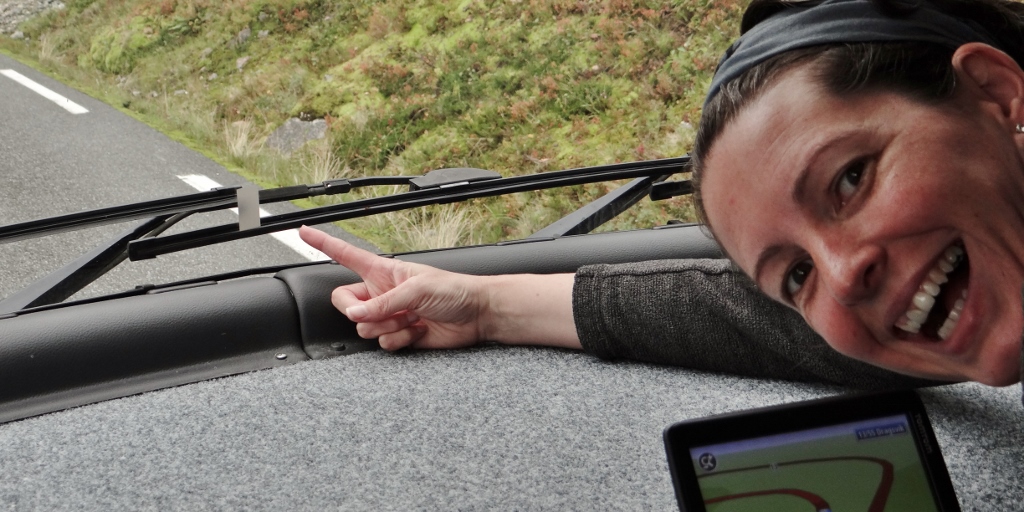 2. Find Awesome Places to Stay
When we first headed out to Europe in our motorhome on holiday, we did what we'd always done in the UK, and stayed on campsites. We've nothing against campsites, and we still use them from time to time, but there are tons of simply fantastic places to stay which are better positioned (in towns, near beaches, against fjords, in the mountains, beside lakes) and are cheaper or free to stay in. They're safe, have far thinner rules books, and are easy to find using resources like the Camperstop book, All the Aires and France Passion books, park4night.com database, campercontact.com database and campingcar-infos.com database. If you click on any of the locations we've slept in on our Google Map, you'll find many of them aren't campsites. With all the facilities of a motorhome, we could, if we wanted to, never, ever use a campsite as these resources also help us find service points too.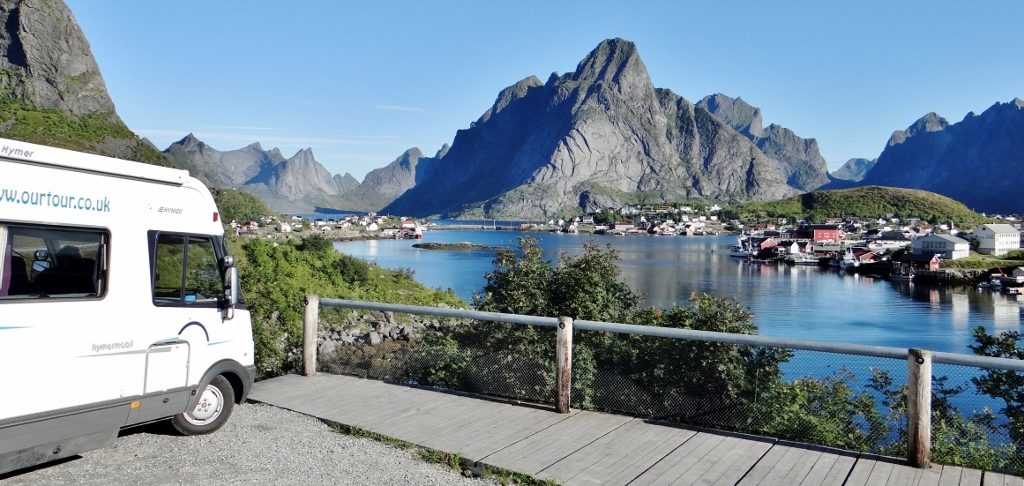 3. Fit Refillable LPG
You might think there's a standard gas bottle in use across Europe, or at least you can get your bottle refilled in some countries. Nah. If you take a UK Calor bottle and try and get it filled up in France, you'll receive a stern 'non!' in response. In frustration you might buy a French bottle and pigtail (the hose which connects it to your regulator) and after enjoying La France, head on over to Spain, whereupon when you try to get either the UK or French bottles refilled, and you'll be told, erm, 'no!'. The way around all of this? Get a refillable LPG system installed, or fit it yourself like we did, and refill the bottles at thousands of LPG stations across Europe. Cheaper gas, and far more convenient if you're away for longer than you can last out with your UK bottles. Just note there are no LPG refill stations in Finland or Morocco…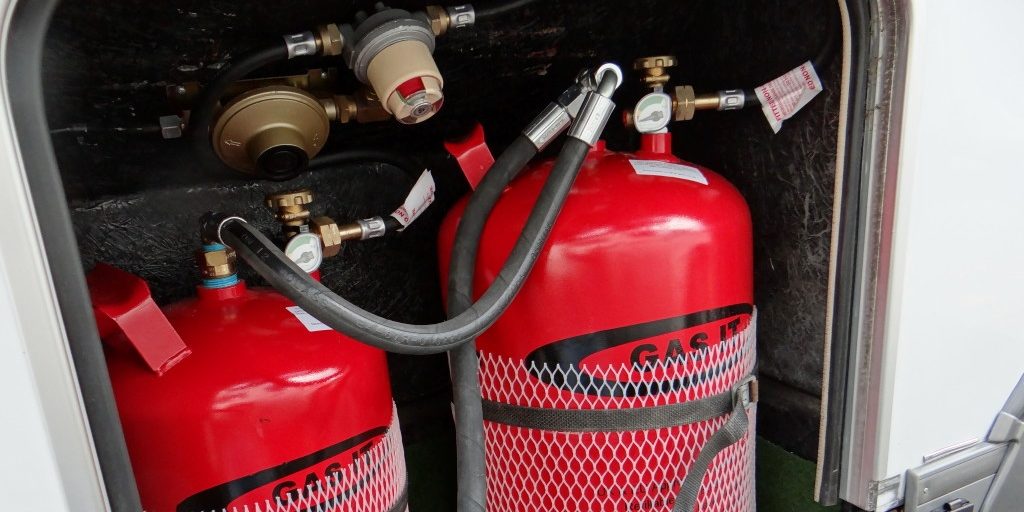 4. Get Some Three Feel at Home Internet SIMs
Staying on t'Internet's become an essential for many of us. Even those off-gridders who never use campsite and never hook their van up to mains electricity often want access to the web. As of the time of writing, the easiest way by far, and not that much more expensive than other less convenient options, is to get yourself some 3 Feel at Home SIMs, and a MiFi. Note that 3 don't like you using their FaH SIMs abroad for more than 2 months a year, but if you get a few of 'em, you can simply rotate them and avoid this limitation (even their customer service chap gave us this advice!). Here's are 6 tips for staying connected to the web, and here's the 4G internet system we have fitted to Zagan.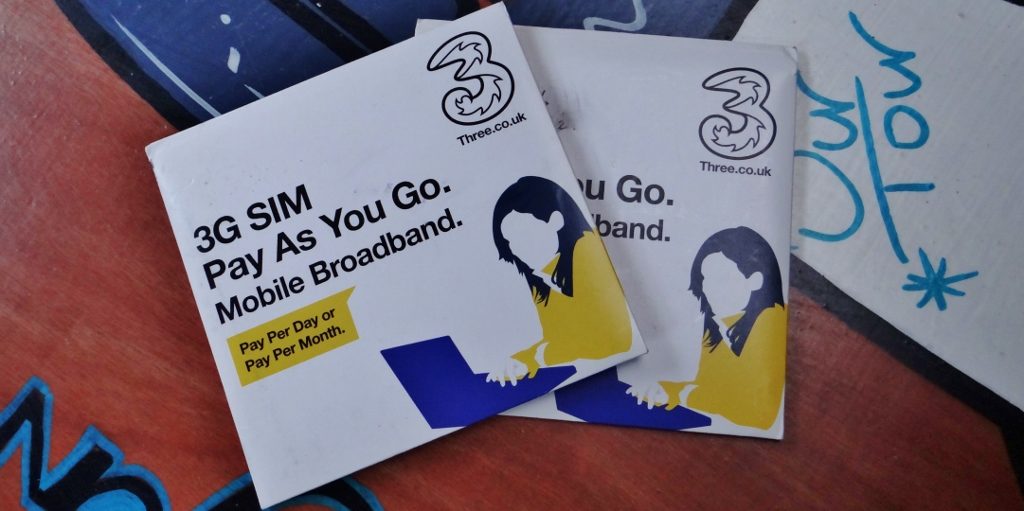 5. Park Like an Airplane
Parking a massive white box is a pain in the butt. Especially when you've just driven the thing for hours on unfamiliar roads. Our top tip: if you have the luxury of a travelling partner, work out some airplane-like hand signals and get them to jump out the van and guide you in. No shouting – with the engine running no-one can hear anything. No teeny weeny movements of the hands – get your entire arms in action. No ambiguous nodding of the head – a big thumbs up when you're in place works. No 'come, come, stop, STOP, VAN SLAPPING', heart-attack-inducing-frantic-antics, work out a signal which shows the driver how close she is – like holding up both arms and moving them closer together until they touch at the point the van's in the perfect spot. No smashing the top, bottom or side of the van into something which a reserving camera can't see – your friendly reversing eyes can spot the lot.
6. Plan for Thieves
There are baddies out there. Far, far fewer than the media or forum trolls would have you believe, but thieves are a fact of life. Even if you buy a £200,000 Unimog with tiny windows and a mile-high door, thieves can get in. Our approach: we take basic precautions against thieves, but we assume one day the van might not be where we left it. So we use secure parking in cities, have a deadlock fitted to the door (Zagan only has one door, which helps with security too) and we have an alarm which came with the van. If the van does disappear, we carry our passports, credit cards, some cash, a laptop back-up (which has scanned passports, insurance details and other paperwork) and phone with emergency contact details with us.
7. Google Translate is Your Friend!
If you're anything like us, you basically speak English and not much else. We have a smattering of French, German and Spanish, a couple of words of Greek, and zero Hungarian. With Internet access though, you can always hold an emergency conversation with Google Translate on your smart phone, translate signs and information boards, or point it at a tin of food in a supermarket and get it to tell you what on Earth it is! We've stood in a Spanish garage and worked through a problem like this – it's slow going but it works.

8. Get an Inverter
Staying connected to mains electricity costs big style in terms of, well, actual wonga, as well as the inconvenience of not being able to stay in some of the awesome places we've already mentioned can be found across this incredible continent. So what if you want to use your mains-powered stuff? Get an inverter, like these on Amazon. These boxes of electronic wizardry convert your 12V batteries into a mini mains power station, so you can run most of your kit, including even a hair dryer if you want (as Europebycamper.com wrote about). Just make sure you get the right one to suit you – read up a bit on how they work before you buy one.
9. Fit a SOG Unit
You may have spotted one of these little puppies before – a small box attached to the outside of a caravan or motorhome's cassette toilet door like a limpet. What on Earth are they? They're dead simple: a small fan which draws air from inside the cassette whenever the cassette blade is opened. Why? Smell, that's why. Instead of having to find, buy, carry and use chemicals, SOG units just use air to stop your loo smelling. Do they work? Yes they do. We've had ours in use for about 10 months, and we've sometimes not emptied the loo for over a week (I know, I know), without being knocked out by the fumes. They're very good – here's how we fitted ours.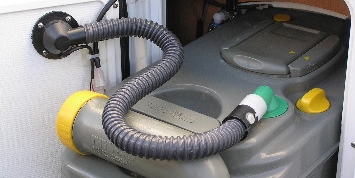 10. Stay Legal
Boring, I know, which is why I left it to last, as I figured no-one would read this far. Staying legal means you have to (a) keep your van legal in the country it's registered in – so for UK dwellers it needs to stay under its weight limit and needs to be taxed, have an MOT and insurance all the time while you're abroad and (b) it needs to be legal in the country you're in. The latter one needs a bit of research for the countries you're heading to. Speed limits, methods of paying for toll roads, types of tyre, need for warning triangles, spare lights, high vis jackets and so on all vary between countries and even between seasons. Some countries also have unexpected rules – giving way to buses in Switzerland, or to traffic driving uphill for example. The AA has good advice for compulsory equipment, and  driving abroad in general.
Oh, and don't forget to drive on the right and enjoy!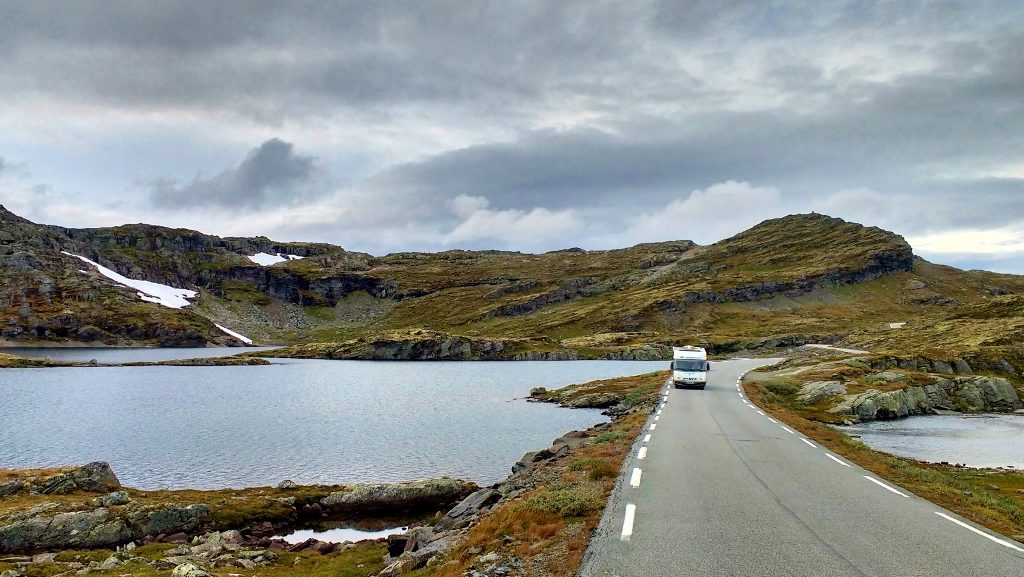 Cheers, Jay