Come on in, the water's lovely!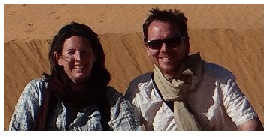 Welcome to OurTour!
We're Julie & Jason Buckley, a couple of Brits. This blog follows our travels, and how we've achieved our free life. Blogs helped us get out there and do the stuff we wanted so much to do. It's our hope that our blog will help you do what you want to do too.
We are currently: on the road! Woo hoo! We're off wandering around the UK, France, Spain, Italy - who knows? Keep a track of us here!
Want to buy us an ice cream?
If you've enjoyed the information on our blog and want to say thanks, please use this link next time you're shopping on Amazon.co.uk.



We've signed up to Amazon Associates, so by clicking through here you'll still see exactly the same stuff at the same prices, but to thank us for sending you their way, Amazon give us a few pence when you buy something.

If Ju has her way it'll all be very well spent on ice creams!