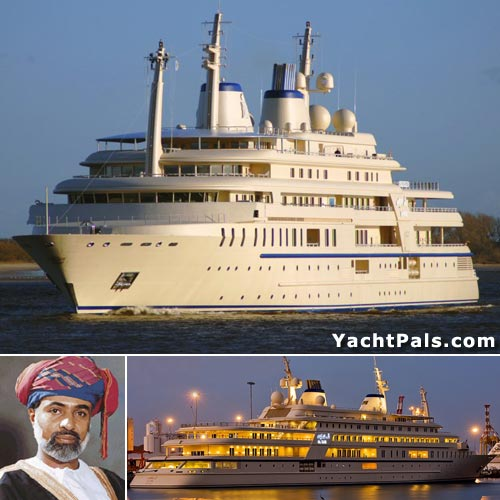 Mike and Carolyn headed for Croatia for an off-season tour, leaving the UK in March 2012. Their story's below, look out for the record-breaking wine carrying anecdote!
| | |
| --- | --- |
| Writers: | Mike & Carolyn – Both retired and lovin' it |
| From: | Bedfordshire, UK |
| Motorhome:    | 34ft Damon Daybreak 3370 American RV (until Dec 2012). |
| | Expecting delivery of 36ft Winnebago Adventurer 35P (mid/end April 2013) |
| Travel: | Approximately 7 months per year – Started motorhoming 2008 |
27 March 2012
We left the UK today heading for Croatia and Slovenia until the end of June.
Thanks to the M25 we arrived at Dover a little early and were promoted to an earlier sailing aboard the brand new P&O ferry Spirit of France. This, with her sister ship Spirit of Britain, is much larger than existing cross channel ferries. Today our midday sailing was virtually empty.
Our route south was a familiar one, until we reached Milan where this time we turned left, through Belgium, Luxembourg, France, Switzerland, Italy, Slovenia and finally Croatia.
The weather all the way was hot and sunny and we had a two night stop at Ribeauville, just south of Strasbourg, where we had a lazy day in the sunshine.
It was pretty much an uneventful drive, other than being flashed by a Swiss speed camera in an 80 kph zone on a motorway. It will be interesting to see whether there is a ticket on the mat when we get home or I get arrested when entering Switzerland on the way back.
We noticed this time that Italian drivers appear to have a motorway game that involves driving in the outside lane at high speed and leaving it as late as possible before cutting across three lanes of traffic, without indicating, to just manage accessing the exit slip road. Amazing to watch but not my idea of fun as a couple of times they performed this manoeuvre directly in front of me. Or am I just getting old ?
Several people have asked how many fights we have whilst being confined together for three months in a van.
Usually we survive without issue but this time there has already been the hint of a domestic thanks to Jayne, the voice of TomTom, who is the other woman in my life whilst travelling.
Jayne is normally pretty good with directions but unfortunately going from Western Europe to Eastern Europe required manually changing maps. This could only be done effectively once the crossing had been made.
The task of my co-pilot, AKA "Herself", was to navigate us on to the correct road to cross from Italy to Slovenia using an AA road map. I thought things may not be going to plan when I was asked the question, "Should Slovenia be at the top or the bottom of the page"? closely followed by "Oh bugger!! According to my map we shouldn't be able to see the sea from here".
Suffice to say that executing a U-Turn in the centre of Trieste was not what I had in mind. Luckily, Jayne was not put out by being switched off for a while and resumed her normal duties in Slovenia without question or any hint of grumpiness.
That is, of course, the male view of events.
31 March 2012
We arrived this afternoon at a campsite outside the small village of Duga Resa, which is some 60 km south west of Zagreb. We will stay here for several days before heading south towards Dubrovnik.
The campsite is not officially open until 01 April but the owner made us very welcome and said that all the main facilities were prepared including hot water and, as his first guests of the season, we could stay tonight for free.
As usual we had some issues gaining access, the first of which was a 3.3 metre high entrance gate through which a 3.7 metre high vehicle will not pass. With the assistance of various persons we did eventually manage to get to a suitable pitch and will be quite happy here for a few days as it is a very nice site in a lovely location.
Whilst enjoying our dinner we had just commented that this is probably the first campsite we have been on where there are no Dutch visitors. Within minutes two caravans from the Flatlands arrived as though they had been waiting for us to invite them in. They only stayed for one night and we are again the only guests on the site.
02 April 2012
From the campsite just outside of Duga Resa we were able to get a train from Belavici, a tiny railway halt, directly to Zagreb, Croatia's capital city. The journey took 1 hour and 10 minutes to cover the 40 mile distance, stopping at every town and village en-route. However, it was particularly good value for money at 63 Kuna return for each of us. That's as good as damn it £7.00 each.
Whilst Zagreb is pleasant enough and easy to walk around it does not really have much to say for itself, although it does have some rather elegant Secessionist buildings, virtually all of which have been restored leaving no trace of the damage inflicted by the Serbs during the Bosnian war.
03 April 2012
The nearest town of any size is Karlovac and this tells a very different story. During the war the Croats successfully defended Karlovac against the Serbs but the front line came within 5 kilometres. The Serbs, therefore, were able to reach the town with heavy artillery. Unlike Zagreb, very little EU money has filtered through to Karlovac. Even now, 17 years after the end of the war, the centre of the old town looks very sad and forgotten with many magnificent Baroque houses and palaces left abandoned, neglected and displaying serious signs of war damage.
Just a couple of anecdotes from our stay at Belavici.
We decided that it was about time we treated ourselves to a meal out and lunch was our chosen meal. The Bradt Guide recommended a particular restaurant and as a check we asked the campsite owner who confirmed that it was one of the best in the area. It was dire. We are hoping for better things as we continue to explore the gastronomic delights of Croatia.
On a happier note. Our route into this campsite was along a single track, tarmac road, which had road works along the way. On the way out they had decided to dig up and close the road placing a single diversion sign to the right but no further directions. A local driver recognised our dilemma and guided us back to the main road via several kilometres of farm track only wide enough for one vehicle. He drove ahead of us moving oncoming traffic out of the way whilst we travelled at around 10 mph along a very bumpy and dusty dirt track. A quick flash of the headlights as thanks from us and he was on his way.
06 April 2012
We moved yesterday just 65 miles to Plitvice, the location of The Plitvice National Park, a UNESCO World Heritage site since 1979 and Croatia's biggest visitor attraction with 600,000 visitors a year. Thankfully, April is not peak season and we were able to be out of sight of other visitors for much of the day.
The park's unique topography is due to the build up of travertine natural barriers along an 8 km stretch of the steeply descending Plitvice river valley to form a series of 16 lakes linked by waterfalls and cascades. A marked network of paths and wooden walkways threads around the hills and across the cascades, allowing visitors to get up close and personal without damaging the infrastructure. Although the weather was not kind to us, with overcast skies and heavy rain in the morning, we still thought it was one of the most naturally beautiful places we have ever visited.
Plitvice has one other claim to fame. It was at Park Entrance No.2 that the Serbs occupied the ticket office and some of the hotels in 1991, as the first aggressive act of the war against Croatia.
07 April 2012
We moved from Plitvice yesterday as light snow on Sunday and an overnight temperature of -6 degrees C was forecast. Today we arrived at Lozovac, which is about 12k inland from Sibenik and although the weather is still overcast and changeable it is slightly warmer than in the mountains.
08 April 2012
The main reason for staying in this particular area was to visit The Krka National Park which in many ways is similar to Plitvice. However, Plitvice was our favourite by far as it is much larger in area and has retained a natural feeling of remoteness and beauty. In Krka's defence the actual waterfalls, which are magnificent, seem much more powerful than Plitvice.
After a long day in the Krka National Park we decided to test the water again and eat out. When I say out, I mean at the restaurant run by the very hospitable lady that owns the campsite, who on her promo flyer describes her fare as "Domestic Cooking"
As it is early season only a limited menu was available but she offered grilled fish or meat, we both chose fish. We were served grilled Dorada cooked over a wood fire in her kitchen along with a litre of wine made from her own grapes. It was plain, simple and unpretentious. It was magnificent, so good in fact that we repeated the exercise two nights later with the same result.
During a five day stay here we visited a few other places and "herself" decided she was getting out of practice with her favourite exercise "flexing the plastic". After much agonising she was finally able to decide on a particularly nautical looking number which, I am told, doesn't make her bum look big.
We have found no real problem with the language here as pretty much everyone speaks very good English. There are also lots of English/American programmes on local TV, which we can pick up easily in the van. One of the main channels is HRT 2. The programmes are not bad, the trouble is you never know what's coming next !!!!!!
12 April 2012
Today we arrived in Dubrovnik and were greeted with cloudless skies and a temperature of 23 degrees C. From Sibenik to Ploce we used the brand new motorway, which will eventually run all the way from Zagreb to Dubrovnik. At the moment it suddenly ends in the middle of the mountains and diverts onto a very narrow and steep mountain road with some seriously tight hairpin bends. It twists its way for about 15 miles through hamlets and tiny villages to meet the Magistrala Coastal Highway, which runs the full length of the Croatian coast.
Although it is called a highway it is a single carriageway in each direction which continually climbs and descends around the coast. Heading south we were on the scary side with sheer drops to the sea of several hundred feet and often no barrier. This required a lot of concentration with constant monitoring by my co-pilot of my position relative to the cliff edge whilst I made sure I stayed far enough away from trucks and buses hurtling towards me from the opposite direction.
The Croatian coastline is broken by a five mile wide strip at Neum, which belongs to Bosnia Herzegovina. Unfortunately no British insurers will provide cover for driving in Bosnia and we were unsure of the procedure for crossing this particular stretch, especially regarding production of documentation. As it was there was no problem at all. With a cursory glance at our passports we were waved through into Bosnia and waved through with no checks at all when re-entering Croatia.
The risk was being uninsured for 5 miles but the benefit was that petrol is only £1.07/litre compared to £1.22 in Croatia. We will definitely fill up on the way back.
25 April 2012
We have been at Camping Kate in Mlini, about 6 kilometres south of Dubrovnik for 2 weeks. We usually do not stay so long but the weather all along the coast has been changeable, with lots of rain and thunderstorms and the campsite we are planning to go to next does not officially open until 1st May. However, when I emailed the site the owner said he would be there from 26th April and would be happy to welcome us and share a bottle of his home produced wine. This may sound a little risky but the Peljesac peninsular is apparently famed for its outstanding robust red wines namely Dingac and Postup. We will let you know. It is also a tad on the expensive side. We checked it out at the supermarket and it retails at £15 and £12 a bottle respectively.
Anyway, I digress. We also stayed so long because it is not such a bad place to be when the weather is a bit unpredictable. Dubrovnik is a really nice city and we visited several times. We did, of course, do the usual tourist bit of walking the 2 kilometre city walls. Work started on building the walls in the 8th century and they look pretty much impenetrable from sea and land. However, I guess in the 8th century they were not aware that in times to come weapons of war would be somewhat different. The main flaw in the plan is the fact that Dubrovnik sits directly below a 1500 ft. mountain and the combined forces of the Yugoslav Army, The Serbs and The Montenegrins were able to marmalise the city from the top of the hill. Although Dubrovnik was not occupied by the "Baddies" during the homeland war it suffered considerable damage and pretty much the whole of the old town has been restored. Many lives were lost during the defence of the city and there is a very poignant memorial within the old town to all those that paid the ultimate price. Outside of the city there is still considerable evidence of the damage inflicted.
The modern day claim to fame of Dubrovnik is it is one of the top cruise ship destinations with more than 450 cruise liners visiting every year. We shopped at the Konzum Supermarket one day, and parked right beside it was a monstrous cruise ship that looked as though it should topple over with so much superstructure above the water line. By the time we had finished our shopping it had departed for who knows where.
Also in the harbour for the past 10 days was a private yacht so big it could have been a cruise ship. (see below) A quick check on the internet revealed it to be the "Al Said" a luxury yacht owned by the Sultan Qaboos of Oman. The yacht was delivered in 2008 and is currently the the world's third largest super-yacht. To place your order contact Lurssen Shipyard in Germany.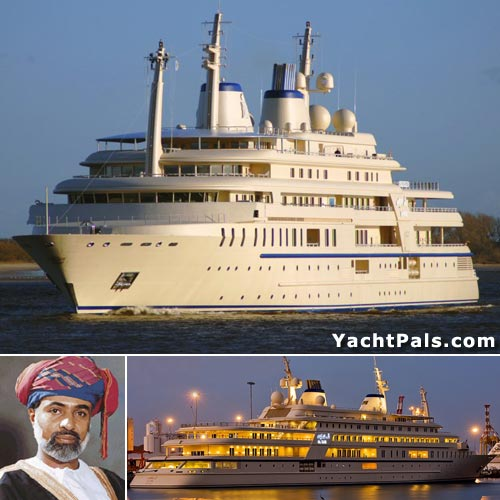 Our faith in the availability of good restaurants has also been restored somewhat since our first disastrous experience in Duga Resa. We have been to some really nice places and although the menu's tends to be very much the same, grilled fish or meat, there are exceptions. We have had a delicious steak with truffle sauce, some exceptionally good seafood risotto's and goose liver with caramelised apples, which was delicious. Prices though, for eating out, are quite high.
We also used the scooter to get to some of the mountain villages, where time seems to have stood still, and to go to the southernmost point of Croatia, where the view across the bay is to Montenegro.
26 April 2012
We arrived at Brijesta on the Peljesac Peninsular on 26 April, 5 days before the campsite officially opened. Brijesta is a tiny picturesque village that survives by farming mussels and oysters and, other than the campsite, it is impossible to spend money here. The closest shop is 10km away, and there is no butcher, no baker, no candlestick maker, not even a bar or coffee shop in the village, nothing, which suits us just fine.
The campsite is small and we have a perfect pitch with the sea on one side and our own private walled garden on the other. As promised the owner was there to welcome us with a glass of his home produced wine, which was surprisingly good. The only other guests were a Germany couple, around the same vintage as us, called Udo and Margot.
The owner said he was about to prepare some mussels for the German couple and would we like some ourselves. As mussels are the local speciality and they come directly from the sea to the plate we decided to partake. Big mistake !!!
As it turned out Udo and Margot were a like minded, fun loving, sociable couple with a good sense of humour and 5 hours and 4 bottles of homemade red wine later we had trouble finding our way back to the van. The following day we had lunch together, each cooking part of the meal, but were a little more restrained with the wine consumption.
Asking Udo whether that was his full name or a shortened version he explained that his father's name had been Rudolph but had always been known to everyone as Udo, even his mother only discovered his father's name was Rudolph on their wedding day. It was decided to name the newborn son after his father and by that time everyone had forgotten that his father's full name was Rudolph so Udo was his given name. PHEW!!!
The weather has taken a turn for the better since 26th April and we have had clear skies and temperatures in the mid 20's. One of the hottest days was the day we visited Ston to walk the incredibly steep city walls, of which about 5.5 kilometres remain. The walls were built in the 14th century to defend Dubrovnik's northern borders and particularly the salt-pans. In days past salt was an important commodity and revenue generator to the area and traded around the world. The walls are in a constant state of restoration and suffered most recently from heavy shelling by the Serbs in 1991/92 and the area was then hit by an earthquake in 1996 which destroyed many buildings.
We have also toured most of the Peljesac Peninsular on the scooter during our stay here. As well as mussels and oysters the area is most famed for its robust red wines, which we were most enjoyably introduced to on our arrival. There are vineyards and wineries everywhere and it seems as though every other house is selling wine of some description.
On our way back from a day out on the scooter we stopped at one such establishment and ended up purchasing 30 bottles. The young lady was interested to see how we were going to transport 2 persons and 31 bottles of wine, she donated 1 bottle as a gift rather than allow the additional discount requested, 15 miles on a scooter, as she said the previous record for such transport was only 24 bottles. With her help and some innovative use of her parcel tape the load was secured with not a lot of room left for myself and "herself". The journey was completed successfully without breakage.
We had often noticed local people foraging in the undergrowth and emerging with bunches of greenery. On enquiry we were told it was the time of year when wild asparagus was at its best and prized by many. We were told it is quite hard to find as it grows mixed in with lots of other vegetation. Although we did not manage to see any asparagus we were able to collect fennel, sage and a vegetable akin to bok choi that we used in our cooking.
On the subject of food, our experiences have got better and better. 1st May, Labour Day, was a public holiday and we decided to treat ourselves to lunch at a restaurant in Ston that we had noticed was very popular with the locals. I had a delicious mussel risotto and herself had oysters to start followed by the mixed seafood platter for 2, which contained 2 whole white fish, half a lobster, 4 large langoustine, baby squid, clams, mussels, and other unidentified shellfish. It was delicious and with drinks and a dessert cost a very reasonable £45.00.
The Peljesac Peninsular is a very beautiful place that is totally unspoilt by development. As we travel these places out of season we get to see them at their best. We can imagine that in the height of summer it would be completely different.
03 May 2012
After driving back through the uninsured stretch of coastline that belongs to Bosnia Herzegovina without incident and topping up the tank with 201 litres of petrol at the bargain UK equivalent price of £1.07 / litre or 2.55 Bosnian Convertible Marka / litre, we arrived at a very small campsite at Drvenik about 15 kilometres south of Makarska. As usual there were very few pitches for us to choose from as most are located under low hanging trees and this site was also steeply terraced towards the sea. However, after negotiating an acceptable rate we did manage to manoeuvre ourselves onto a pitch at the top of the hill.
From here we visited Makarska, a reasonably large town compared to most places we have stayed, and it is the first place we have been to in Croatia that caters to the package tour operators. As it happens we very much liked the feel of the place particularly at this time of year.
The populated part of the Croatian coastline seems to cling to a stretch of land about half a mile wide below sheer bare rock mountains. The highest of those mountains, and the highest in Croatia, is Sveti Jure at 1762 metres, which looms large over Makarska and lies within the Biokovo Nature Park.
Although it is possible to hike to the top, herself chickened out and decided it might not be a good idea as it would involve an overnight stay in a mountain hut. However, there is a road to the top that the guide books describe as a "white knuckle ride". On a bright sunny day with the temperature forecast to hit 30 degrees C we paid our 80 Kuna park entrance fee and set off to take the scooter to the top. From the park entrance to the end of the road at an altitude of 1762 metres is 23 kilometres, so a round trip of 46 kilometres.
The first 15k is a fairly pleasant drive but the last 8k is very hairy indeed, even on a scooter. It is a very narrow single track road, often with crumbling edges, no safety barriers and vertiginous drops. With traffic in both directions and very few places to pass, passing oncoming vehicles requires some serious concentration. At the top the view was incredible but it was quite chilly and there were still banks of snow on the ground.
06 May 2012
Today we moved some 90 miles north to a very pleasant campsite just outside of Trogir. We have a pitch overlooking the sea and the offshore islands, the weather is sunny and hot and the wine is white and cool. Perfik.
Trogir is a very nice smallish town with a friendly feel about it. We also went to Split for a day, which is a large rambling urbanisation. Although there is not much left of the old town of Split it is quite nice to wander around for an hour or so. It has mainly been taken over by a large outdoor market and many restaurants, cafes and bars. We did notice that the population seems to be rather on the young side in Split which does give it some energy.
13 May 2012
After a very pleasant, fairly lazy week in Trogir we set off today headed for Starigrad, just north of Zadar. When we left the weather was bright and sunny with rain forecast for the afternoon. Rather than take the longer route following the Magistrale Coastal Highway we decided to take the more direct route across the Velebit mountains.
We had been driving less than an hour when we encountered the Bura which, according to Wikipedia the font of all knowledge, is one of the Kvarner Gulf's most famous natural phenomena.
The Bura is an unpredictable wind that blows in gushes of moderate to extreme strength and the area where some of the strongest Bura winds occur is the Velebit mountain range in Croatia. This seaside mountain chain, spanning 145 kilometres, represents a huge weather and climatic divide between the sharp continental climate of the interior, characterised by significant day/night temperature differences throughout the year, and the Adriatic coast, with a Mediterranean climate.
The Bura can reach speeds of up to 220 kilometers per hour. On December 21, 1998 the speed of a gust on the Maslenica Bridge, north of Zadar, which we crossed, was measured at a record speed of 248 kilometres per hour.
This particular Bura was nowhere near that strength but it was certainly strong enough to blow us around all over the road and make speeds above 30 mph impossible. As we got towards the coast it was also accompanied by very heavy rain reducing traffic to a standstill at times.
Anyway, we arrived safely at our destination in Starigrad where the Bura continued until the end of the following day and then disappeared as suddenly as it had arrived.
22 May 2012
Today we left Starigrad – Paklenica after a stay of 9 days. It is a very small resort on the coast backed by the Paklenica National Park, which is an attraction for serious hikers and climbers.
Up until now we have done very little hiking as the terrain has been far too steep but within the Paklenica National Park there are many well marked hiking trails as well as mountain huts in which to spend the night if you are heading for the more remote locations.
The first walk we did was a 4 hour return trip to the first mountain hut at 480 metres elevation. On the trail guide it was rated as 1.5 / 5 difficulty level and although it was strenuous we managed it within the time and without any difficulty. After a day's rest we thought we would try something a little more challenging and decided on a 6 hour 4 / 5 difficulty level.
We left the scooter in the car park at entrance number 2 and set off for the Mala Paklenica Gorge. It started well but got steadily more and more difficult involving climbing wire ladders to traverse otherwise inaccessible ridges and crossing the fast flowing river many times. Three times this involved removal of boots and socks and wading across as there were no stepping stones, and once it was so deep that we needed to strip to the waist. By the time we got to the top at 680 metres we had already been going for 6½hrs and it was almost 5 o'clock. It then took us another 2½ hours on a very difficult descent to Entrance number 1, which was 5 miles from where we left the scooter. Long story short, we begged a couple of lifts to get back to the scooter and finally got back to the van at 8:15 pm absolutely cream crackered.
I have to say that herself did remarkably well with only a couple of grumps along the way, but I did get confined to barracks for a couple of days.
29 May 2012
Today we left the island of Krk, connected to the mainland by a toll bridge, after a very pleasant one week stay. The terrain here is somewhat flatter than we have encountered up to now and we did a couple of very nice walks through the olive groves. However, I think we will probably not do any more serious walking before we return home as I have been struggling with a really wonky knee.
There is a whole network of small/medium roll-on/roll-off ferries that service the myriad islands that lie just off of mainland Croatia. We have not used any of them up to now but decided to take the ferry from Krk to the island of Cres as the campsite we plan to stay at said they would refund the cost of the crossing, about £30.00, if we stayed for 10 days, which fits OK with our schedule, such as it is.
I have done quite well recently from helping out fellow travellers. On some of the campsites here an extra long cable is required to reach the electricity connection. As I carry a spare I have lent it to an Austrian (2 cans of Austrian lager) and a Brit (3 cans of German lager). The Gaffer Tape again came to the rescue when an Austrian arrived on site only to find he had 2 tears in his tent. (1 litre of red wine for a couple of feet of Gaffer Tape) RESULT!!!!
29 May 2012
We have noticed that there are very few travelling Brits in Croatia and campsites are predominantly occupied by German's, Austrian's and of course the ever present Dutch.
Pretty much as soon as we had settled in to our pitch on the campsite at Cres we were visited by an Austrian lady named Eda (Ada) who has lived here 4 or 5 months of the year for the last 30 years. She came to talk to us as she noticed we were from the UK and she worked in Plymouth for a couple of years 60 years ago. Anyway she said we must go and see where she lives and the following night she came to fetch us.
She told us that she will be 80 years old next birthday and has lived alone since her husband died 15 years ago. She tried to make us feel at home by serving Cornflakes as nibbles, something from England she exclaimed. She then asked me to open a bottle of wine, which I was somewhat suspicious of as it was labelled as condiment, but as it was red and in a glass bottle I went ahead and opened it. As suspected it was a bottle of vinegar, which when pointed out had her scurrying around her caravan, which is the same one she purchased 30 years ago, looking for a bottle of the real thing.
She must have thought we looked malnourished as the following day she arrived at our van with home baked apple strudel, 2 days later more home baked apple strudel and 2 days after that some dumplings that looked like a small germknoedel but stuffed with fresh apricots instead of plum jam and then, some time later, a third delivery of apple strudel.
31 May 2012
Today we visited an eco-centre at Beli that devotes its efforts to the rescue and protection of the community of Griffon Vultures indigenous to the island of Cres. The centre has also marked out several ecology paths and as the wonky knee seemed to be a lot better we decided to do another walk. This turned out to be another quite strenuous exercise taking some 4 hours and returning a level of wonkiness to the left knee. However, the hills were alive, not with the sound of music, not a glimpse of Julie Andrews, but with caterpillars. Apparently there are more than five hundred species of butterfly on Cres and they all seemed to be in the caterpillar stage at the same time. The ground was absolutely covered with them and they were dropping out of the trees as we passed.
At one stage our path was also blocked by a black snake which luckily I spotted before stepping on it. It was about a metre long and after posing for a photo session eventually slithered off into one of the stone walls. On our return to the eco-centre we were told that there are several species of snake on the island, none of which are venomous.
11 June 2012
We have really enjoyed our 2 week stay on Cres, the largest of the Croatian islands, and during our time here we have visited most places. It is lush and green at this time of year and very laid back. Most of the coastal resorts are very small former fishing villages that now rely on tourism for the majority of their income. There is no high rise development, only a few small hotels and it is still very easy to find deserted coves and beaches. Like the rest of Croatia there are no sandy beaches and they are either pebble/shingle or concrete.
Tomorrow we will leave the island heading for Rovinj on the Istrian peninsular, probably our last stop before setting off for Calais and an early morning ferry crossing to Dover on 29 June.
12 June 2012
Today we arrived at Rovinj on the Istrian peninsular in the middle of a massive thunderstorm which produced hailstones about twice the size of a pea. It is amazing how much noise that makes when you are sat inside a van. About half an hour after the storm had passed the sun was shining again and the temperature was back to around 25 degs C.
Compared to the relative quiet of other places we have visited in Croatia the western Istrian Peninsular is definitely package holiday land. The campsite we are on at the moment is absolutely vast. It has a beachfront of 2 kilometres, 1650 pitches and space for almost 5,000 people. At this time of year it is still less than half full and relatively quiet but we don't think we would like to be here in July and August.
Croatia is very naturist friendly and there are many areas where naturism is permitted, including a section of this campsite. From our observations it appears that this is an activity that does not attract the young, fit and nubile and is mainly embraced by a more mature who would probably not win a body beautiful competition. Not a particularly pretty sight for us textile fans.
18 June 2012
Rovinj is a lovely town known as "Little Venice" and it is very pleasant just to wander amongst the narrow streets and alleyways, which are home to many artists. Amongst the general tacky souvenir type art we did find a couple of really good studio's that we visited several times to try to buy something to take home. Although we got close, in the end we were unable to agree between us what would look good in a barn in Campton as well as in an artist's studio in Rovinj.
So, off to Motovun which, is most famed for its truffles as well as allegedly being the home of even more artists. A very pretty hill village but not much in the way of art although we did come away with some jars of truffle sauce that make gold look cheap.
On the way back from Motovun we dropped in to Porec, which we were led to believe was an over developed package resort. We stumbled into an art gallery come souvenir shop and there before our eyes, was the picture we did not know we wanted. After some hefty negotiation we finally agreed a price and were then left with a 25 mile scooter journey back to Rovinj with a 70cm x 90cm framed oil painting. Full marks to herself for completing the trip without damage to the said object.
During our stay here we have generally had a lazy time whilst visiting other places that are within striking distance on the scooter. One of those places was Pula, which was nothing special and more of a working town than a resort. However, we did see another private luxury yacht moored there. This one was the "Lady Moura" owned by Nasser Al-Rashid, a Saudi Arabian businessman. Allegedly he had to have this one built because his ex-wife now owns "Phocea", his previous vessel. Perhaps he better hang on to the rest of his harem. The rich and famous seem to like this part of the world.
24 June 2012
The summer weather seems to have arrived in Croatia. During the last 10 days the weather has really warmed up with daytime temperatures regularly reaching the mid 30's.
It never ceases to amaze us how many of the camping fraternity travel with dogs. I thought I was able to identify most breeds but on discussing the attributes of a passing "hund" with herself, who sometimes confuses her words, she identified it as a Golden Laboratory. (Obviously a test tube puppy)
Tomorrow we start our 850 mile trip from Rovinj to Calais for a ferry to Dover on 29 June and onward to Bedfordshire and home.
We have very much enjoyed Croatia for its varied scenic beauty and its laid back and uncrowded resorts. However, there are very few historic sites to visit compared to Greece and Turkey for instance, that have an abundance of preserved ancient monuments.
25 June 2012
We set off early to begin the journey home. 2 hours after leaving Rovinj we stopped to take advantage of relatively cheap petrol prices in Slovenia before entering Italy where petrol price is amongst the highest in Europe. Just before pulling away from the pump another motorist pointed out that we had a flat left front tyre.
Thankfully we have breakdown cover as changing a wheel on a 10 ton vehicle is no joke. The RAC dispatched a local man to assist but even after telling them that we were a heavy vehicle, said man arrived with insufficient tools to complete the task. Eventually a second person arrived who could help but it still required a combination of what we had available and the limited equipment he brought with him. Anyway, after a 4 hour delay we were back on the road with the spare wheel fitted and were able to maintain our planned progress, reaching Brescia in Italy, albeit somewhat later than expected.
27 June 2012
Another day, another problem to resolve. This time in Belgium, whilst we were trying to find somewhere to stay for the night, we noticed a large pool of red transmission oil forming on the ground under the van. On inspection it was obvious that the leak was coming from the hydraulic manifold that controls the jacks and the large slideout. There is a hydraulic motor and about a dozen hydraulic pipes connected to the manifold none of which appeared to be the source of the problem. The manifold has many spare ports which are not used and closed off with blanking plugs, one of which appeared to be leaking. Long story short, after about an hour we managed to stop the flow of oil, more by luck than judgement, by loosening and re-tightening those blanking plugs that looked as though they may be letting oil past. Luckily our minimalist tool kit contained the correct items to resolve this problem.
A few statistics from this trip:
Total number of nights away 94
Distance travelled in the van 3,207 miles
Distance travelled on the scooter 1,934 miles
Fuel purchased (excluding scooter) 1,566.29 litres
Average fuel consumption 9.38 miles per gallon