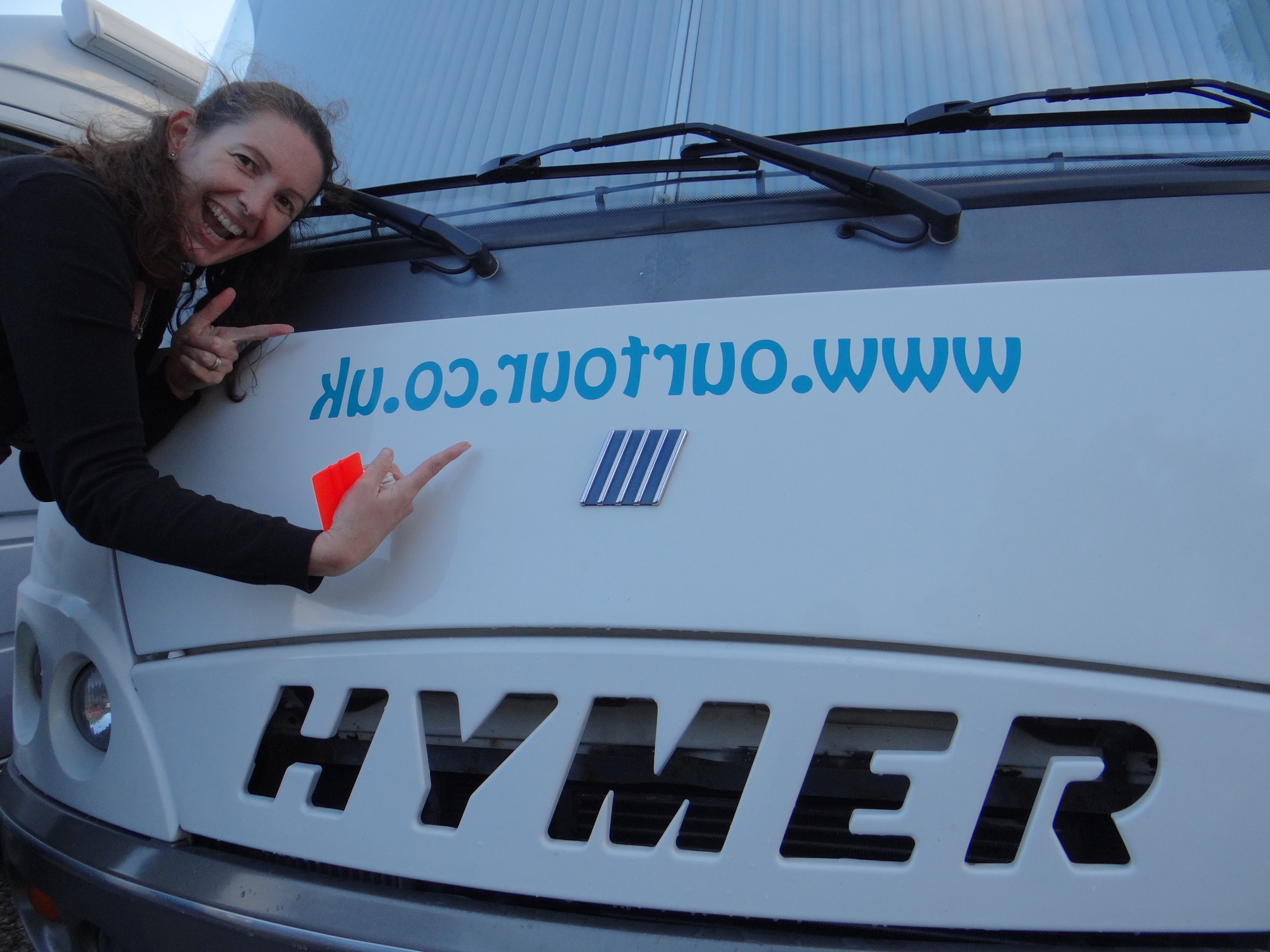 Back in 2011 we had some stickers made by a chap in Aveiro, Portugal with our website url. Sticking them on Dave we were intrigued by what would happen. We had emails from people who followed us in their cars having read our sticker on the bumper, and we'd like to think more people came to talk to us because of them, but I guess we'll never know.  What I do know is that it was a sad say when they had to be peeled off ready to say goodbye to Dave, once they were gone, he was no longer our Dave.
Zagan is slowly starting to feel more like our van by doing things like removing the sunflower stickers that were on him (if anyone knows how to get rid of the sticky stuff they leave behind while not ruining the paintwork please get in touch). Last night he took a massive step towards being part of the family with the addition of his own url stickers.
We got them made for us by Tribal Signs, and after a quick online chat with Simon from the company we discovered we could have our logo on Zagan too. They arrived very quickly, but we've had to wait for a break in the weather to fit them. Armed with a luminous orange flattenie thingy, it took a couple of hours but that's because we had to wash and dry each area first – one day we'll get around to washing the rest of him!
We think he looks rather cool – what do you think?