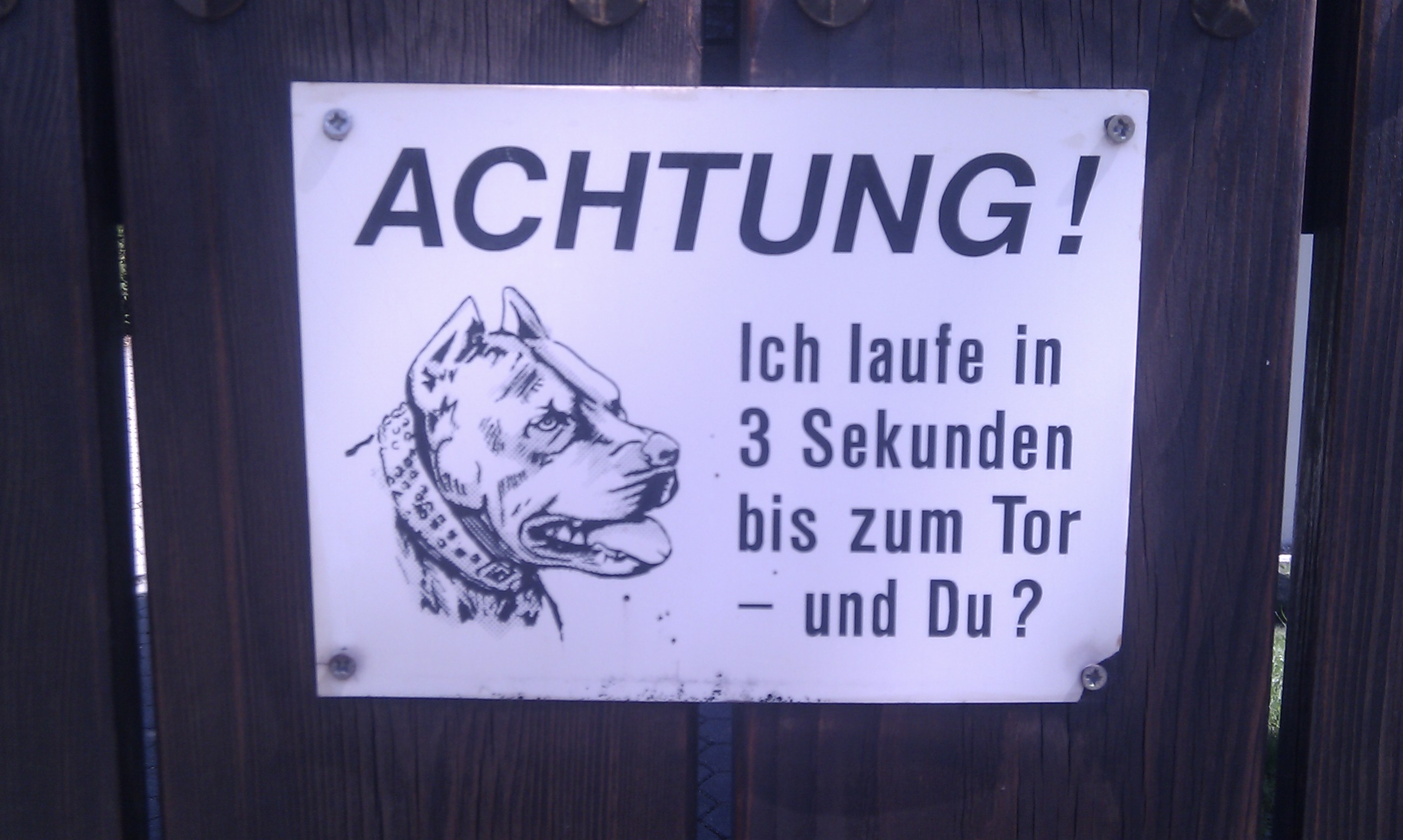 Dave the motorhome has made his way into the official motorhome parking spaces on the Stellplatz in Murnau am Staffelsee (N47.67959 E11.19484). It took until around 2pm for one of the other motorhomes to move, but when they did we were straight in there (having missed out on a space first thing this morning because we were still asleep!).
Today Jay has been doing more work on our book while I've been entertaining Charlie. We went for a walk into the town, grabbed a few leaflets from tourist information – interestingly one of them was places to visit on trips from Munich. It mentioned here and Oberammergau which is where we went yesterday, so it looks like there is only Munich left to see around here! Charlie is always reluctant to walk when there is only one of us, but we made it along the main pedestrianised street and were out for around an hour, so he didn't do too badly.
Jay is ploughing on with the book, however work came to a halt this afternoon after he found a link to a website which helps self publishers reach retailers other than Amazon – smashwords.com. After reading the lengthy formatting guide (173 pages!) I set about reformatting our Motorhome Morocco book to how they needed it and then getting it uploaded onto their site. It's on there now, so fingers crossed in a few days when they've reviewed it we'll have a slightly wider audience. However all of this took much longer than I'd hoped, so Jay didn't get much writing done this afternoon. He and Charlie went for a walk and now he's making the tea while I write this quick update.
Bit of a boring day today folks, but the weekend is so close I can almost smell it (or is that the dairy cows in the barn behind the stellplatz). We're off to visit one of Jay's ex-colleagues near Munich for beers and a BBQ, a slice of real Bavarian life.
Ju x