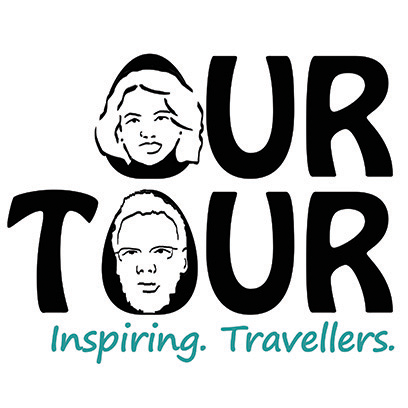 Hi Folks!
On the second anniversary of the date we left the UK for our tour, and a month since we got back home, I've been sent through a job offer. It's a freelance IT Project Manager contract, just the thing I've been looking for, and it's about a 20 minute commute away. It lasts 3 months (hopefully longer) and will mean, along with the remains of our savings, that we'll be financially secure for the next six months.
If you take a look at the photo of me on the home page of this blog, stood alongside Dave at Dover as we set off on our shindig, you may well note that I'm not looking quite as ecstatic as I should have been. Holding Charlie up next to Dave as we awaited the ferry, I was feeling ill. The enormity of what we were doing struck me (in addition to the fact we'd ripped the main skylight off the van and the fridge had already conked out). We'd given up our secure jobs in a world where the news screamed 'recession', 'unemployment', 'crisis', 'disaster'. Who on Earth would employ people who were so irresponsible? More to the point, we were for the first time in a long old time, unemployed and were going to be for the long term. Apart from the rent on the house, no money was coming in. Yup, I felt sick.
These feelings stayed with me for the first months. Guilt, insecurity and fear. Obviously the sensation of freedom, of walking smooth sanded beaches at sunset, driving through vineyards and blue-backed sky-high mountains, and of having zero commitments soon eased these negative thoughts, but they never fully receded. For two years I wondered and worried: will I be able to get work back in the UK?
The ink's not dry on the contract, but it will be early next week, and I start on the 17th October. I feel relieved, massively, although the act of travelling slowly pushed my insecurities into the background. I'd happily work as a campsite warden, as uber-travellers Catherine and Chris (www.theworldisourlobster.com) did, alongside starting a new business (www.bobilstore.com) when they returned after three years. Getting higher-paid work has an obvious advantage though: in means we can start to look at alternative ways of funding our dreams for the future, such as property development, which we're eagerly researching. And hey, if it doesn't work out, the campsites will all be cranking up again next spring?
Enough about me. The last week's moved on quickly. After the mammoth efforts of our mates, much of the gumph from our old house's loft was shifted last week, but a van-full remained. Ju and I got ourselves down there and humped it into Dave, then humped it back out here, filling the garage completely. Once our phone line and broadband comes good next week, we'll be flogging stuff on eBay like fiends. When we left we offloaded loads of stuff, what we thought was everything we could bear parting with. Somehow we thought we needed the likes of two irons, a huge library of IT books, two microwaves, five footballs, two snowboards and a spider vacuum. The act of getting all this stuff back in our lives was depressing; the act of getting some cash from selling it will be uplifting!
We've also popped in to a fabulous pensions advisor. Between us we have 8 pensions from our previous working lives. Wow, I hear you say! Ah, no. We'll not be retiring before we're 100 on those puppies, but they're still worth a few quid so we figured we'd see if we should consolidate any of them. The advisor's answer: basically that they're OK as they are. That's what I call a good advisor, someone who can advise you to not change if you don't need to.
Charlie nearly made us miss our pensions appointment with a need to see his vet. He's been scratching himself loads since we got back, then on Wednesday morning he went nuts, running around the house yelping, scratching and tried to bite me. A rinse in the shower eased the itching and yelping and we got him in the vets within the hour. A quick check up showed no signs of infection or bites so she suspected an allergic reaction to something. Years ago we swapped him off Bakers Complete dog food because that made him itch, several years of very expensive hypo-allergenic dog food scoffing followed for pampered pooch. When we knew we'd be heading off on our tour, we asked the vet what we should do – Dave could never carry a years worth of his expensive dog food and still move. The vet told us the buy the cheapest stuff we could find – so we did, and for two years he's had no problems. Back in the UK and it seems he's not compatible with Lidl UK's pooch food (as it is coloured to look like there are vegetables in it!), so we've swapped him over to Chappie (slightly more expensive, but no colours or flavours). He's on steroids to stop his itching and fingers crossed as we take him off them he'll be back to he usual self.
Today we got back from Ilminster in Somerset after a video recording session for our wee business (easier than flying back from Rome!), which will eventually pop a few more quid into the bank account. Although we'd a hire car booked, the fact our documents all show our old address meant they'd not give us the car (I tried, their checking system caught me out) so we went in the Smart car. 190 miles (ish) each way, felt easy to me even in our tiny Roller Skate, after seeing folks walking across the stone desert in Morocco, riding donkeys or hauling massive loads on their bent backs.
The next step for us (OK, me) is to stop concentrating entirely on stuff that's related to money and to do some more fun stuff. I'm committed to learning to paraglide, which I'll get sorted once the first cheque hits our business account. We need to get to know our neighbours (we hardly knew any of our old ones before we left). We need to get together with more mates. Basically we need to set ourselves some non-financial goals.
One last thing before I pop off for a glass of rouge (which Ju thoughfully bought at Calais on the way back). If you're after reading the blog of a couple of young Brits just about to head off for a long trip into Europe, have a look at Steve and Kiri's site: http://www.kiriandsteve.co.uk/roadtrip. They're just about to head off, and are understandably a bit nervous. I wrote to them and said not to be, there are loads of folks back here who will support 'em if they have questions or need advice, as I know all you old hand 'vanners did for us.
Cheers for now, Jay