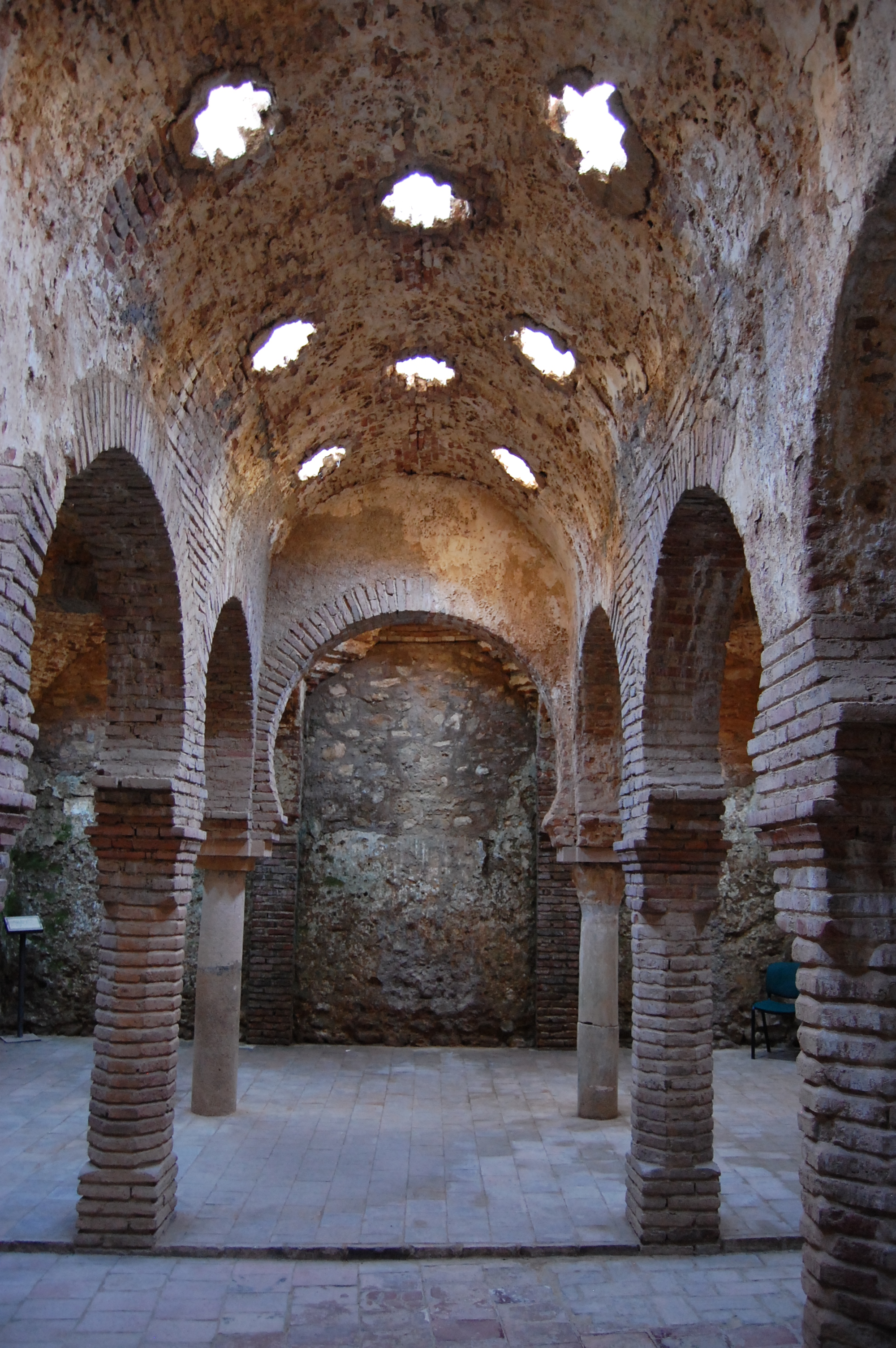 We're having a 'down day'. In other words, we've not been doing much. Ju did another load of washing (the main reasons we look for campsites are washing clothes or simply because there is no aire or 'wild camping' near where we want to visit). I changed the route map on our site to show an icon for each of the places we have stayed, which you (or we) can click on to see a blog post with our musings about that area. Charlie slept.
About 2pm we roused ourselves for another wander inta Ronda. As we exit the van door, we bump into English speaking Liz who tells us she's been reading the blog. When we got the www stickers made up in Portugal for Dave, we kind of anticipated this might happen but as yet not a single soul we've bumped into has told us they've read the blog. It transpires Liz and Paul are also travelling in a Hymer B544, similar but newer to Dave. Liz offers to cook us a chicken (chuck) dinner. Get in! We're off round in a few minutes for a warm up drink of Moroccan wine; Ju has grabbed some Spanish pastries for afters.
The sun shone all day was we wandered Ronda. Liz had told us that (a) tomorrow is Andalucia day so it's a national holiday – no use searching for a garage and (b) the moorish baths are free to go in on Mondays. Moorish baths it is. Even Charlie gets a short look round before the guard spots him and he's escorted from the premises. It strikes us just how much architecture and patterns (on tiles, clothes and so on) we can see in Spain which are similar to those in Morocco.
So, time to head off for a cheeky vino and chuck! Oh, one final point, my niece Elivia is 18 today and is enjoying what I'm sure is her very first alcoholic drink (:)). Enjoy Liv!
After a great evening with Paul and Liz, which sees off the last of our Moroccan wine, plus one or two other bottles/boxes and some lovely Belgian beer (thanks Paul), we return to the van and, dangerously, I decide to make a snack. Ju recorded the results, and pointed out this campsite has a strict policy of 'no noise/fun/entertainment', at any time, ever:


Jay