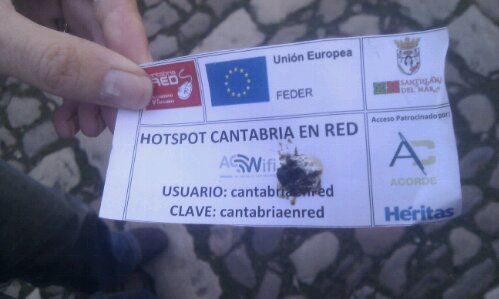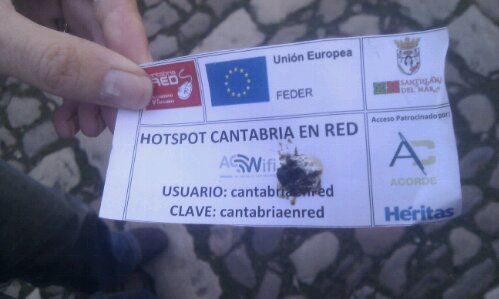 We're discovering that 'open all year' in our campsite book translates roughly to 'closes in September'. We're guessing that Northern Spain is nowhere near as popular a winter destination as the south, so all the sites close. We even resorted to asking tourist information which sites were open. The lady was most sure of herself and very helpful, but also very wrong. The only site we found open was rubbish, with awful showers (Ju and Tina inspected them and proclaimed 'they're just a shed') so we're wild camping in San Vincent De La Barquera.
Tourist information also told us wild camping (parking up and sleeping in a non-designated motorhome spot) is illegal in this area. However, she also told us the police turn a blind eye out of season. So, here we are. The beach is 30m away and we can hear the waves crashing. There are a few learner surfers knocking around and the obligatory VW camper or two.
The towns and countryside in this area are very pretty, with an ever-present backdrop of snow capped peaks, not far away inland. We wandered around a town or two with Tina and Chris before embarking on our unsuccessful campsite expedition. Clothes washing, long hot showers, battery charging and WiFi action will all have to wait!
The sun's been shining all day, but we've been quite wrapped up. We may even fire the heating up tonight! Charlie's been enjoying his runs on the beach (also officially illegal) with Loli. Tea tonight: fajitas, cooked by Tina. Tomorrow's plan: nope, there is no plan.
Today's photo: a lesson for Jay: don't sit under a medieval house trying to get on the town WiFi, without first checking for the presence of pigeons first.