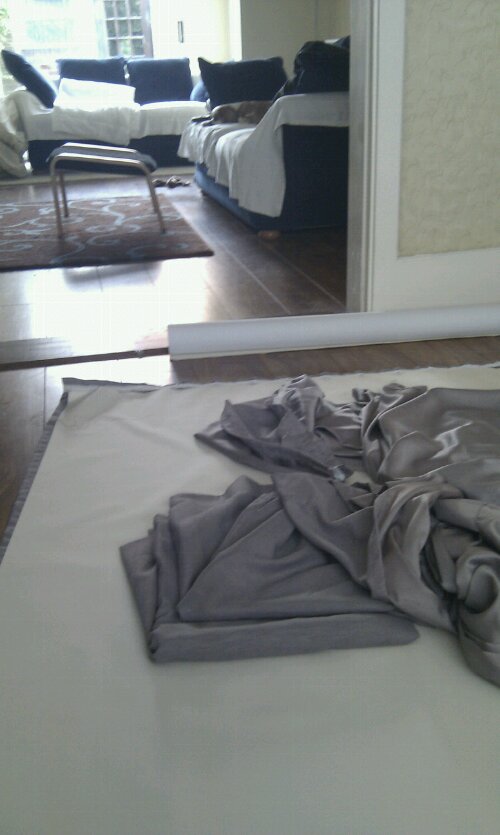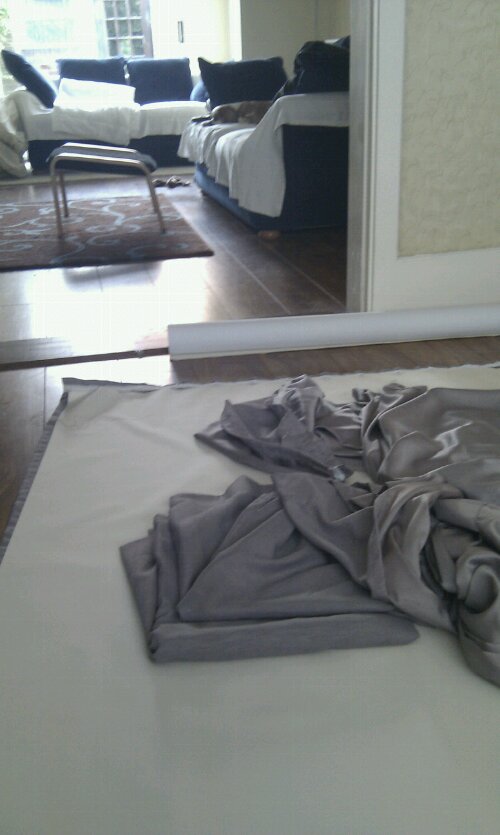 Today I have 10m of curtain lining to sew to our actual curtains – the hooks in the van are odd so the lining needs sewing to the current curtains tape. The lining is blackout and thermal, so we should be snug and in the dark. All the windows in the back of Dave are double glazed, so we'll get the majority of the benefit from the cab area – our bed!
J is helping our friends Wheeler, Kel and Thomas move house today – he's welcoming the break from painting.
Charlie's settled down to watch the rugby world cup. He's a bit bored these days, while we're doing the prep he's not getting much attention, but in just over a month he'll have his little legs walked off as we explore Europe.