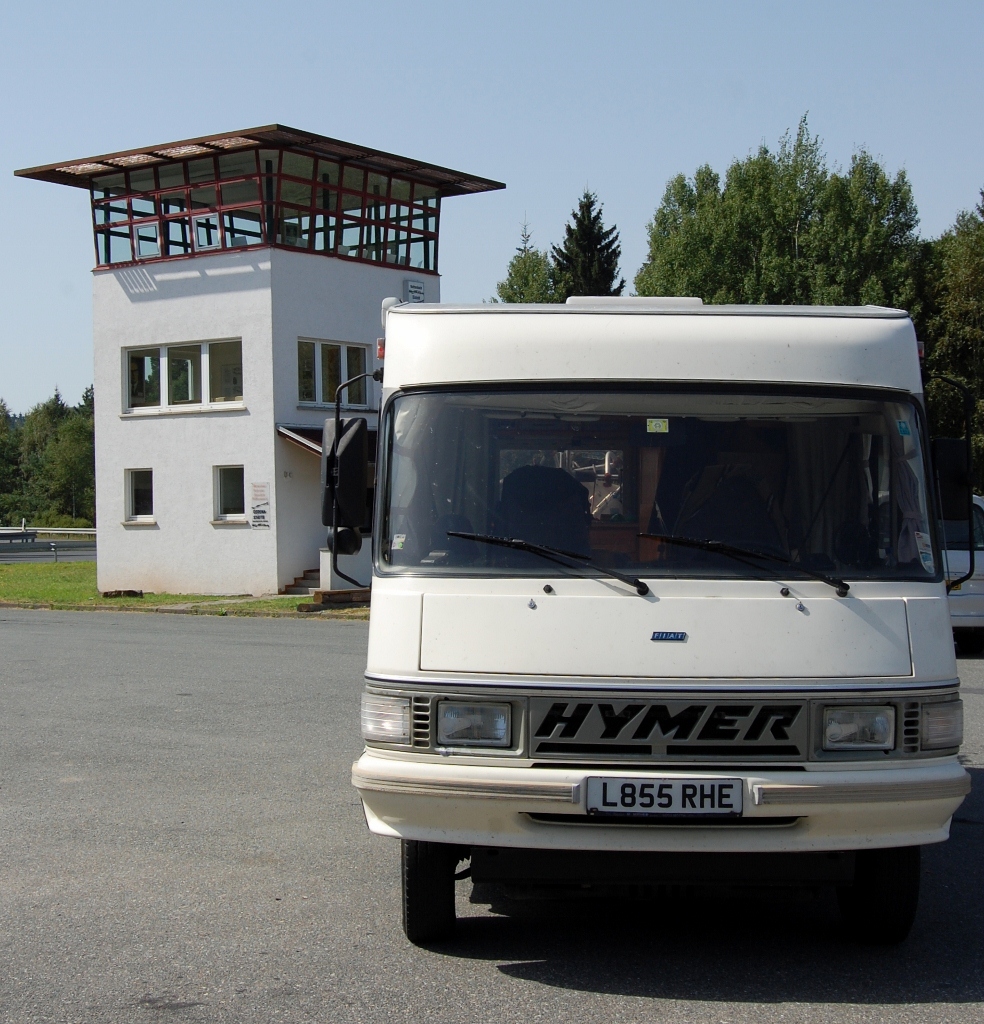 Dave the motorhome is resting in a campsite surrounded by German motorhomes, tents and caravans at Am Stausee (a lake) near Frankenhain (N50.73179 E10.75685).
Last night sleep was fitful, very fitful. at 11pm it was 34c in Dave, too hot to both snuggle up in the overcab bed so Jay shared the bench with Charlie. Don't feel sorry for him though, there was a cool breeze occasionally wafting through the windows onto the bench and he loves any opportunity to curl up next to the snoring pooch. Charlie had other ideas and found it too hot next to Jay so opted to sleep on the table instead, displacing everything on it in the process.
Eventually nodding off as the early morning cool arrived around 4am, the busy road junction next to the Stellplatz came alive around 5.30am with screetching tyres of people in a rush to get somewhere. Finally around 6am the Schweinshaxe bone Jay had fed Charlie earlier came back to haunt us all as Charlie begged to be let out. I got to watch the sun rise over the car park before heading back to bed for a couple of hours finally woken as the temperature in Dave rose once more.
Enough is enough and having learned from past heatwaves we got out our camping cheque and ACSI books to source a campsite for a couple of nights. We were surprised to find that we're almost back in the low season, and several sites around here would help deplete our stock of camping cheques which need to be used before the end of the year (we're almost half way through them now!). Soon the campsites will become empty again, I'm not sure what happened to summer, I think we slept a lot of it away sweltering in Croatia and Bosnia. It's hard to believe we've been away for so long. If I close my eyes I can see the 'back to school' displays in the shops back home.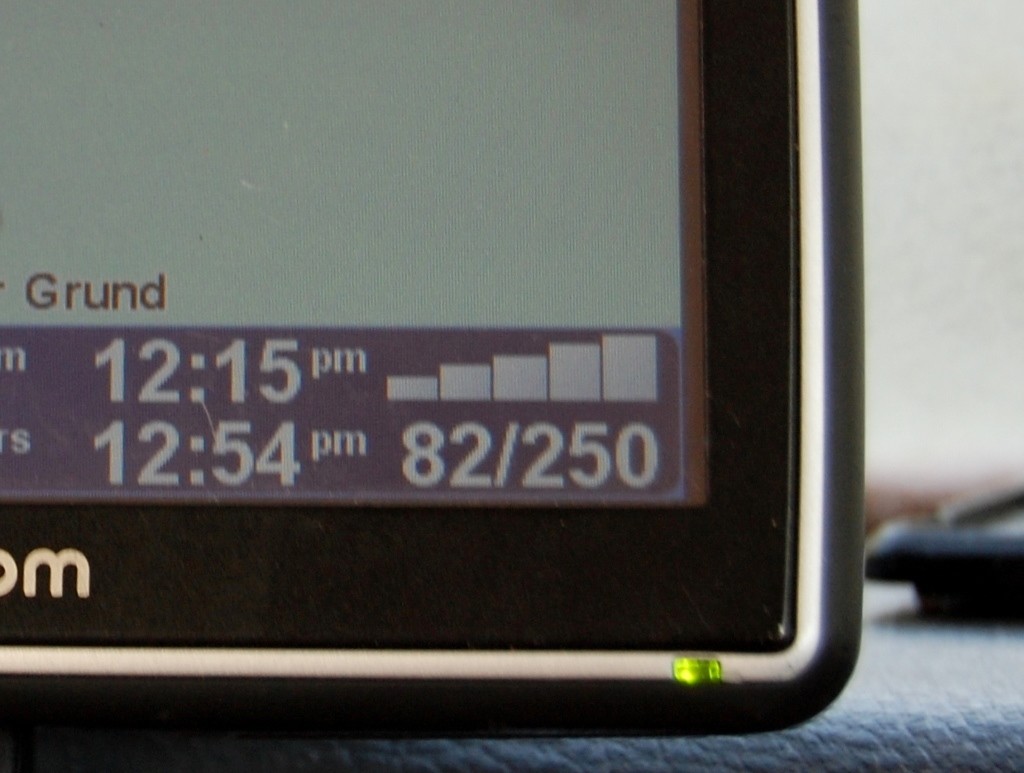 Today's drive to the campsite took us north along the 71 motorway, a helpful tourist sign by the road side showed an illustration of a watch tower and fence cutting across fields – we were skimming around the edge of what used the be East Germany. We pulled off the motorway at the next junction to see if we could spot any signs for a museum. As we pulled into the petrol station I spotted a family unlocking the door to a tower on the edge of the forecourt, it was the one in the illustration. No need for signs, we were here.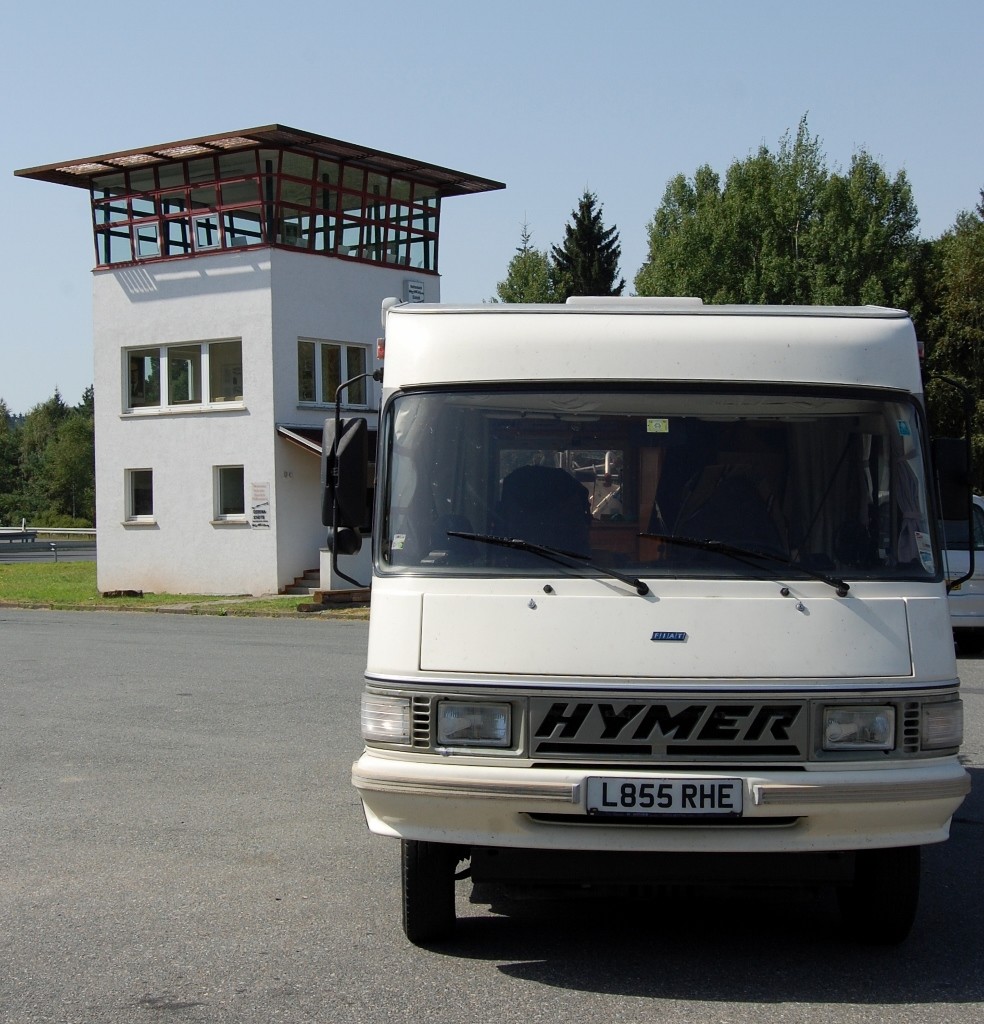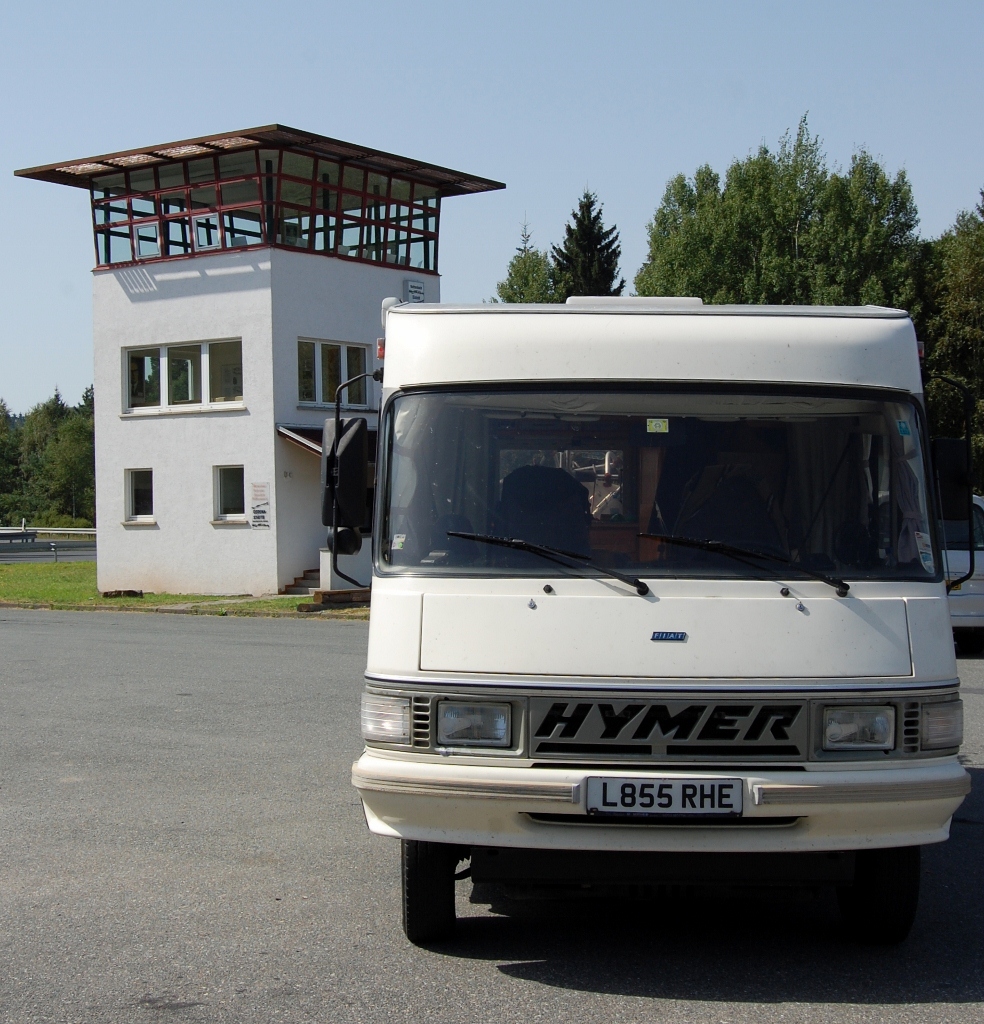 Unfortunately everything inside was in German (and the internet is barely working to look up what it was all about), but you don't need translations for powerful images like the ones we saw. Photographs showed the fence and watch towers splitting the two parts of Germany, at one point going around someone's house. Signs gave warnings of landmines and part of the electrified fence were on show.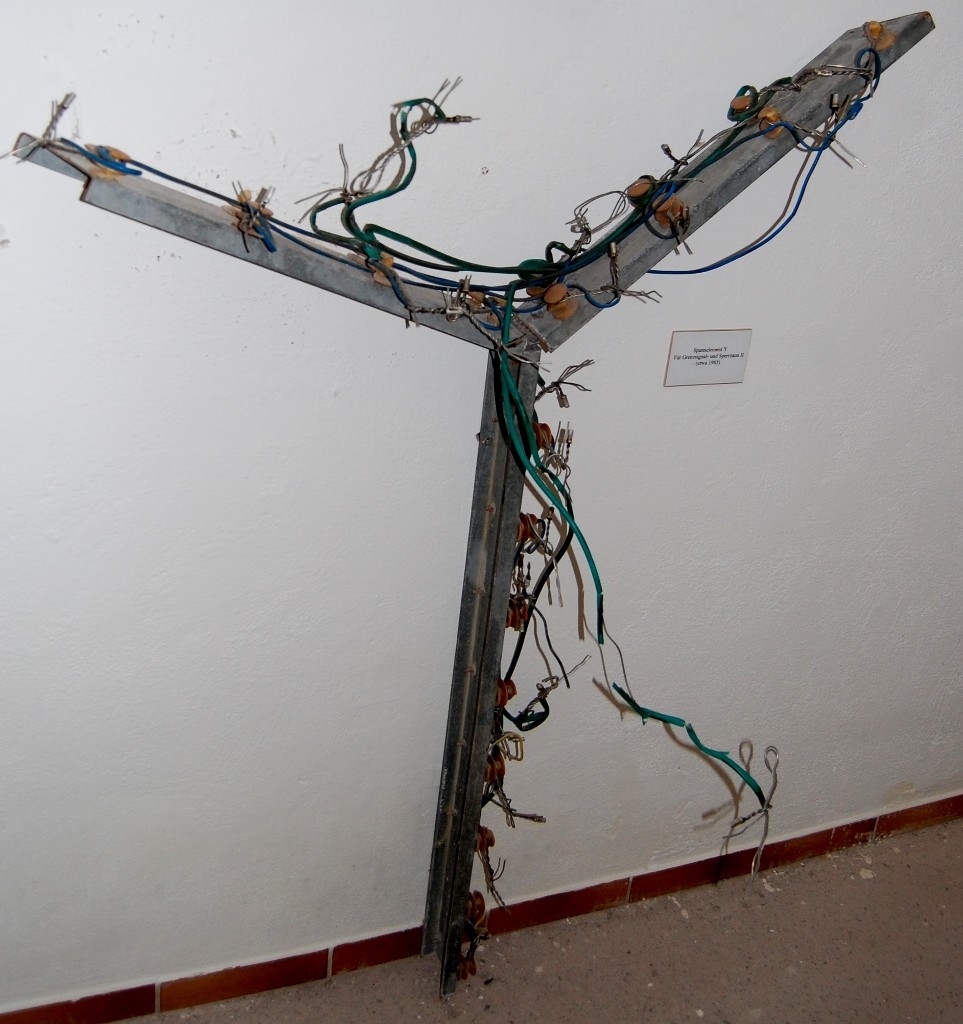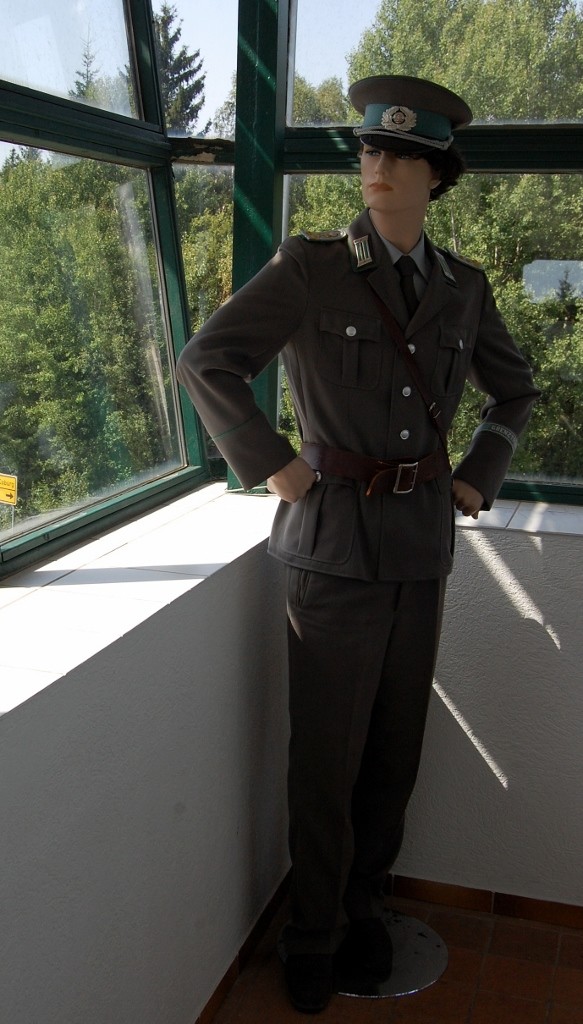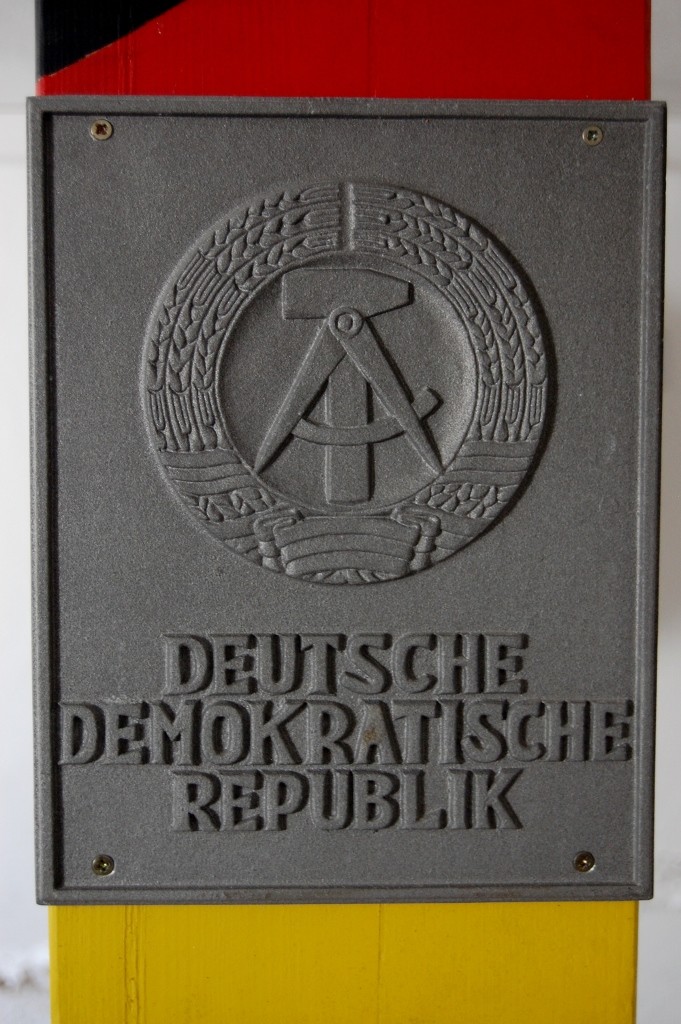 It's so strange to think that it was only a few years back that this was all here and where we can now easily cross from country to country without borders, the people living in one country couldn't even get to see relatives living in another part of it. From the photographs we saw of old Trevants crossing the border we can only assume this was one of the first main roads in the area opened up between east and west.
The temperature rising we got on our way again. Satnav took us to the co-ordinates for the campsite and purposefully announced 'you have reached your destination' only for us to look across the lake and see the campsite on the other side of it. We found our way there on roads she knew nothing of and a couple of minutes before reception shut for lunch we were booked in and parked up. After hooking up the power and getting the awning and chairs out, we sat in the shade of the trees and did nothing all afternoon. Books that we haven't touched for ages were dug out and read and Charlie finally got some sleep under the shade of Dave. The shower block is shiny, clean and new and there's even a dog bath here – so tomorrow Charlie is getting a clip and wash, he'll wonder what he's done wrong!
Ju x