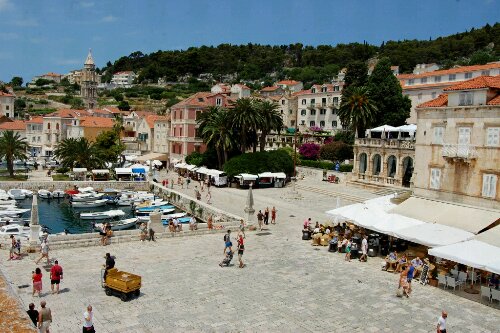 Dave the motorhome is all alone at Jurjevac Camping in Stari Grad (N43.18269 E16.59282).
A warm breeze woke us this morning, finally some relief from the relentless heat. Even overnight it's still in the high 20's. We headed for Hvar Town, the capital of the Island. It's only about 6km from the campsite and we'd usually have walked it, but a hill and constantly panting pooch made us think again.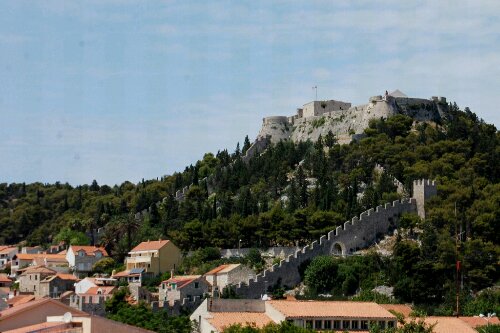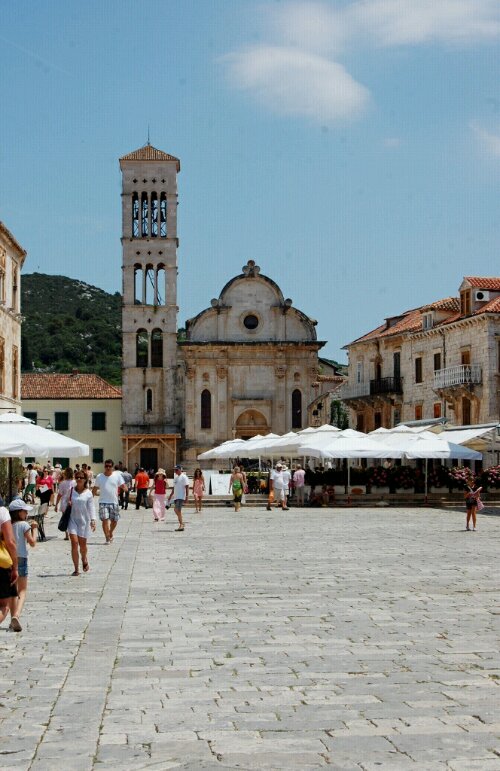 Parking Dave cost 15kn an hour, and for three hours we wandered the back streets for shade. We climbed up to the Venetian fortress built in 1551 to defend the town from the Turks. It's walls reaching down to the town reminded me of The Great Wall of China.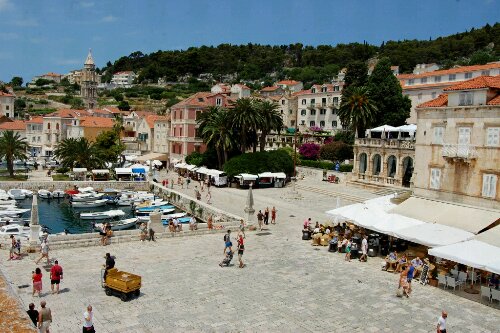 A stroll along the promenade with an cooling ice cream allowed us to view the jet set on their yachts before jumping back into the good ship Dave and setting sail for Stari Grad.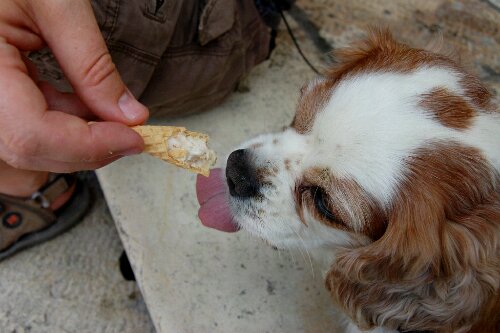 We arrived at the campsite to find it devoid of motorhomes, just a handful of tents scattered among the pine trees. Maybe it's because it isn't on the edge of the water, but we don't mind. Stari Grad (meaning Old Town) is one of the most ancient villages in Europe is just a few footsteps away. As is a UNESCO world heritage site of the oldest continually farmed agricultural site on the planet!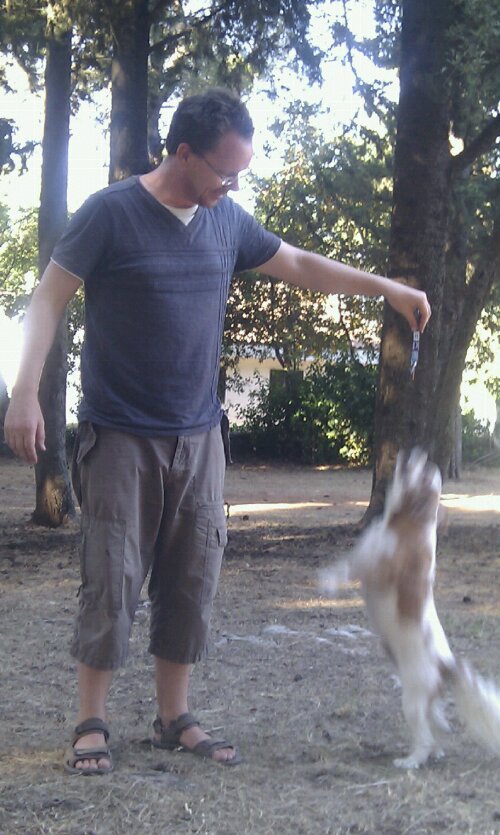 It feels like we're back on our tour, not just milling along the tourist route with hundreds of others. Tonight we might celebrate with a meal out in town, the waterfront restaurants are quiet and even the tourist office admits that Stari Grad is still undiscovered by most tourists (perhaps they're not doing such a great job!). Perfect for us.
Ju x
PS – thanks to everyone who took part in our motorhome poll over the last couple of weeks. It looks like there are a lot of people who've recently got their own Dave – we hope to see you on the road soon. If you have any questions about motorhomes and travelling, please drop us an email and we'll do our best to help.
Our new poll on the right is all about what we can do to make our site better, so please let us know your thoughts.