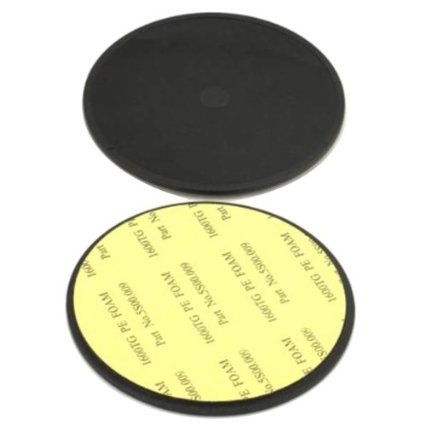 Our weekend shakedown went well, but we soon realised that we've missed something off our Essentials Packing List.
As we travelled in Dave (our old van) we bumped into a chap with a similar Hymer. We chatted about how we found travelling in them and I mentioned the trouble we were having with our satnav. There was nowhere for the mount to sucker onto on the dashboard, so we stuck it onto the windscreen, however with the windscreen being a country mile away, any mid-route changes (where's the nearest petrol station? where do we go now that road doesn't actually exist?) meant I had to unbuckle my seatbelt and get out of my chair to reach it – not ideal.
The chap (and if you're him reading this I'm sorry but I can't remember your name) showed me a nifty bit of kit – a satnav dashboard disc. It's so simple, just a piece of plastic that is stuck onto the dashboard, and is smooth enough for the satnav mount to sucker onto.
We have the same problem with Zagan, so it's time for me to hit the t'interweb and get one ordered ready for our next trip next weekend!