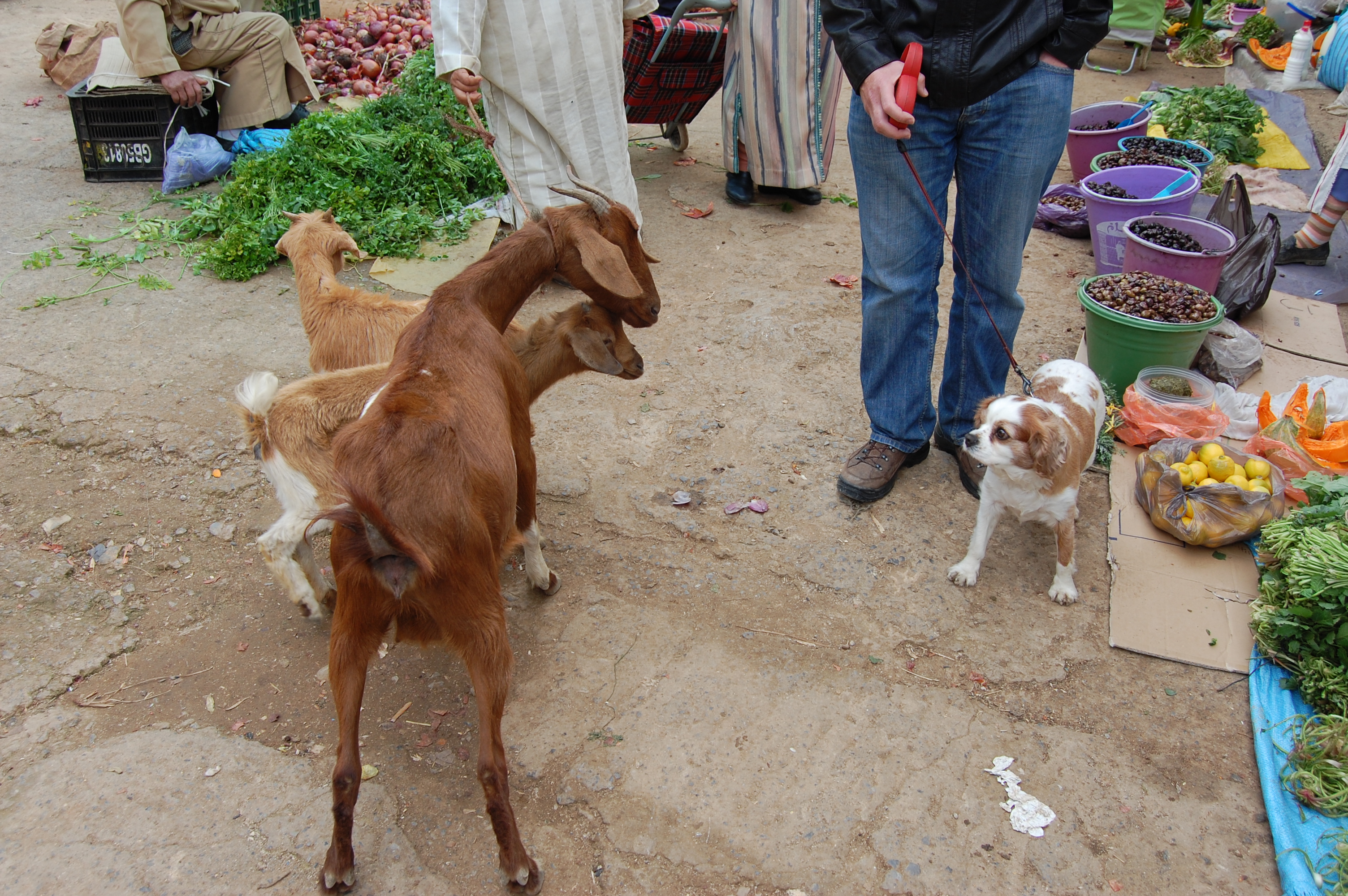 We're still at the campsite in Chefchaouen.
Weather: it rained a bit this morning, nothing major but it's a tad cooler than it was yesterday
NEWSFLASH
We got some great news today. The Nottingham Evening Post is going to be running an article on us in this Saturday's supplement. We'll get a pdf copy of it next week and pop it on the blog, but if you want to see if before we do then be sure to buy a copy on Saturday.
Anyway back to today…. I don't know why but we seem to be waking up early at the moment. When we were in Portugal, a couple of weeks ago, we struggled to get up for 9am (9am UK time), and in Spain we were generally up around 8.30am (9.30am UK time). Now we've moved timezone again I don't know why we're waking up about 8am (8am UK time) – it's all very strange. So despite the fact that we weren't moving on anywhere today and could have had a lie in, we were both up for 8.15. Maybe it's sleep being broken by the call to prayer around 6am, who knows. Anyway early seems to be the way to do things around here with most vans leaving the site by 9.30 at the latest as campsites are a bit few and far between. So if you want to see somewhere you get up early, get there and see it, then drive another hundred kms or so to a campsite near a town.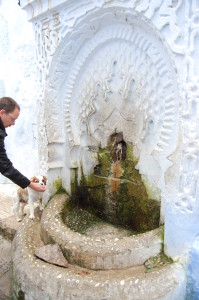 I felt a lot better today after feeling very light headed yesterday afternoon. We narrowed it down to a number of possible reasons – too much sun, altitude, the walk back up the steps, culture shock or the mint tea. Or it could have been a combination of all of these. As today, according to the guide book, was market day in Chefchaouen town we spent a leisurely couple of hours of having showers (in Dave, as you have to pay extra for a hot shower on the campsite) and doing research on the internet, before setting off around 10am down the road towards the "new town". The main difference between this and the Medina is the roads are wide enough for cars and buses and the houses aren't so blue in colour. It's still a crazy busy place with donkeys and goats wandering in the street.
We followed the people who were all going in pretty much the same direction as we figured they'd be going to the market, but no we ended up back at the entrance to the Medina. I'm starting to be able to find my way around the place now, and soon we were back in the main square to see the Grand Mosque which we missed yesterday (even though we sat and had a cup of mint tea opposite it!). We saw a man who was selling mint sweets, and when J went up and bought a handful for 5Dh he was very bemused, I think he was used to selling individual sweets, probably a lot cheaper – bit more practice needed on haggling.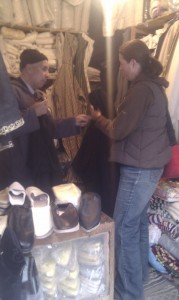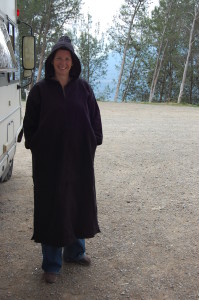 We headed off down a different alley and found ourselves in the Saville Row of Chefchaouen. All the little shops were full of clothes including the tradition Djellaba. Now since we were in Coimbra in Portugal where the students wear full robes, I've been fancying a cape. I don't have a clue when I'd get to wear it and I figured it would be very expensive, but these, well they are quite similar and hopefully a bit cheaper, so I saw my opportunity and took it. Armed with 150Dh I found a nice black woolen Dejellaba and asked how much it was – 220Dh.
A fun bit of haggling later and it was mine for 150Dh (about £11). It's real wool, a real bargain and will keep me toasty in the mornings (it's my new dressing gown!). So instead of calling me Julie Potter, you can call me Julie Skywalker (as they look more like what the Jedi's wear than the wizards).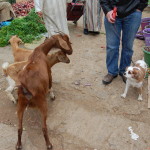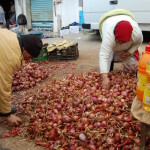 Purchases made we headed out of the Medina and followed the crowd to find the market. It was packed full of more fruit, veg, eggs and spices than you can imagine and spanned several streets. There were live chickens for sale as well as some that were about to not be live (I walked quickly past) and Charlie got to meet some goats, not sure if they were there to be sold or had just been bought. The thing that struck me about the market is that is was full of so much stuff like the things we threw or gave away before we left – such as the tools that were being sold, they were all old and rusty.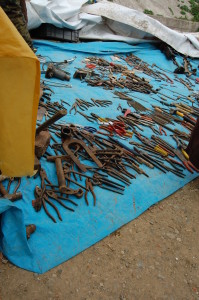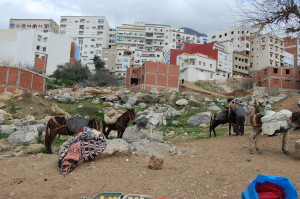 As we walked around I made a short video, in one of the quiter streets – otherwise it would just be peoples chests.
We also stumbled upon the corner of the market selling fish and chips Chefchaouen style (fried, covered in spicy sauce and in a bread roll). We bought one and split it between us (as one each would have been another 5Dh (about 40p!), then we sat on the plastic stools with the locals and scoffed them – very tasty.
Finally we made our way back up through the town (and when I say up, it really is up as this place is built on the side of a mountain so it's stairs to everywhere – still it's a good workout to burn off the fish and chips) and to the campsite. J was only offered 'chocolate' about three times today, but we were both invited to be shown the market – maybe that's the patter for market day instead.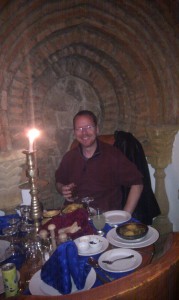 This evening went back down the steps for a bite to eat. I'd spotted a posh looking restaurant this afternoon, so we treated ourselves there. J had Chicken and Cous Cous and I had Lamb and Apricot Tagine, they were both really good – especially when the bill came to only €15 – steep for around here, but like I said we'd treated ourselves after our cheap lunch. I didn't enjoy walking up and down the steps again, especially not in the dark as they are pitch black and you can hear the odd scuffle from the cemetary next to you – which J assures me is probably not the dead but more likely a goat or blue headed bird (possibly a turkey) we've seen wandering around.
Ju x