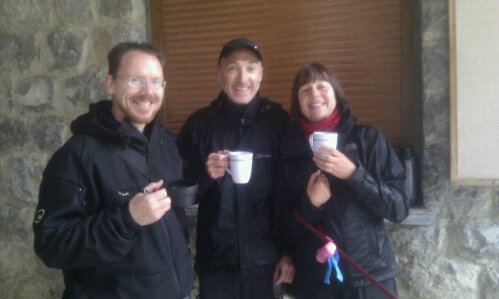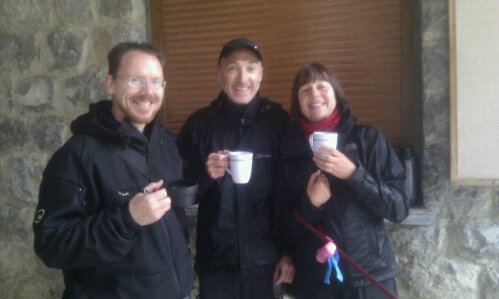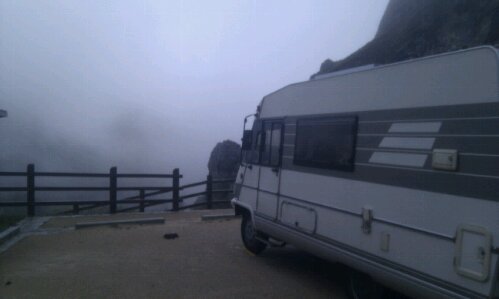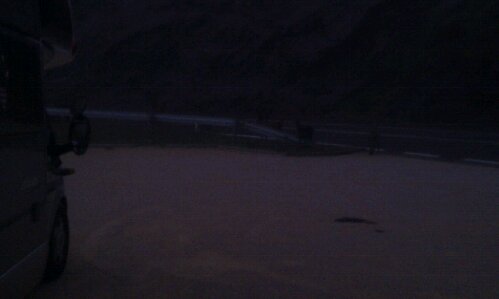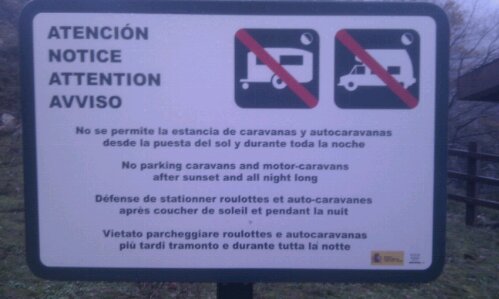 Day 44?
Distance – 3291kms
Weather – cloudy and rain
We set off early(ish) this morning to walk some of the most famous pathway in the Picos mountains – the range consists of three major massifs: Central, Eastern and Western. The Central and Western massifs are separated by the mile-deep Cares Gorge. We drove up the twisty mountain roads to Posada de Valdeon, but it turns out the actual gorge walk started about another 8km away down a very narrow road.
We compared the widths of Dave and Christina and Dave was the slimmest, so we left Christina in the town square (there were no car parks), and all set off in Dave. The road was very tight with a few 20% inclines, but Dave did us proud. We reached the car park about 4km in where the man at the tourist office had said it might be best to walk from as the road got worse and set off on foot.
It was spitting to start with, but the scenery was beautiful so we carried on, then it started to properly rain, and after half an hour or so no one had dry legs. It was cold and wet and I thought about turning back several times, but we'd come this far so ploughed on – secretly in the hope that the town at the start of the gorge might have a taxi that could whisk us back to Dave.
4km later, we reached Caín and the rain eased a bit. We found a place to shelter and warm up with soup Tina had brought with her, we supplied a pudding of snickers for the much needed sugar and soon we were ready to go a little way into the gorge.
As we walked towards it the scenery was breathtaking with peaks sticking up above the cloud and sheer rock cliffs towering over us. At the entrance was a hydroelectric scheme owned by none other than eon espania! But we didn't let that put us off.
Along the edge, cut into the rock, was an access path which we walked along into the gorge. Charlie wasn't happy with the height, cave like walkway or being cold and wet, so he shivered and whimpered a lot – we used that as an excuse to turn back. Good job as it was a much longer walk back to Dave than we expected as quite a bit of it was uphill, also the rain started again, so we were all very pleased to see him when we got back.
Once back in the town it was hot drinks all round before we set off. We're not as quick on the mountain roads as satnav seems to think we should be, so as we reached 5pm we set about finding somewhere to stop for the night.
We're parked up at a viewpoint overlooking a the valley below us (can't wait to see it properly in the morning). Mountain goats are wandering around the cliffs behind us and a few have popped over to look at us – maybe we're in their overnight spot as looking at the sign, we shouldn't really be here!
Ju x