We'll be cooking on gas, al fresco!
My very generous brother and sister in law, Murray and Adele, have bought us a wondrous gas BBQ (thanks guys, it is perfect, not too big, light and in a carry bag which beats our old black bin liner approach hands down). It's just arrived and I was that excited I legged it (drove) to Kimberley Caravans to get the connecting piece, hose and clips. I usually consider these places rip off merchants, especially in comparison with online retailers, but which website can get you something in 10 minutes?
As you can see, it connects to an external, well, connector which feeds it gas from the LPG tank. I feel I was somewhat cavalier (tight) in only buying a meter of pipe though; it is quite close to the tank! I lit it up with no trepidation (handy having no imagination) and et voila, works a treat. Next test: cook something, but as this probably entails the neighbours watching and thinking 'what on Earth are those mad fools doing now', I'll wait for Ju to execute that particular test case!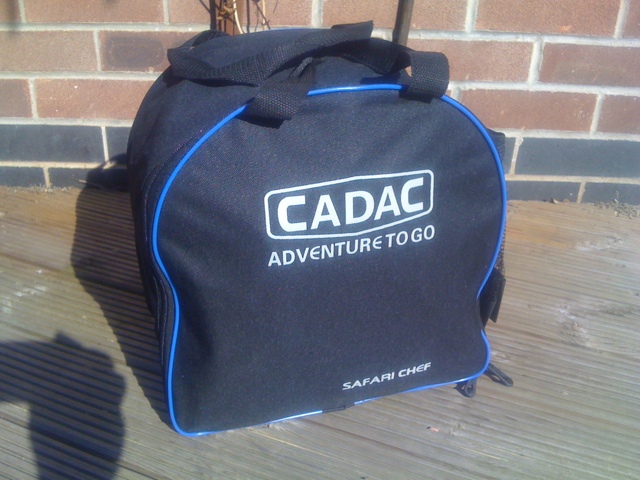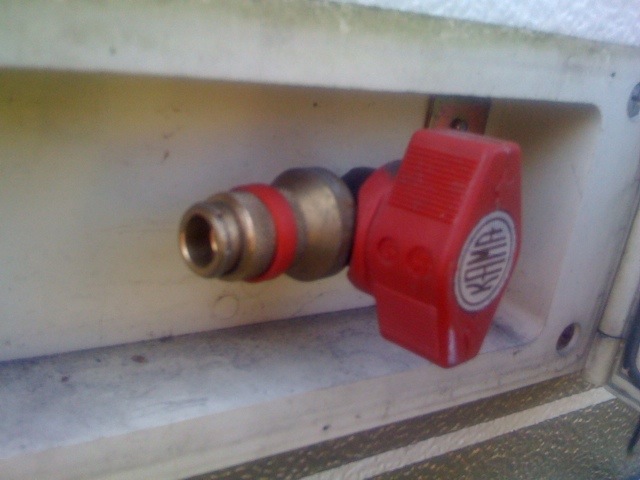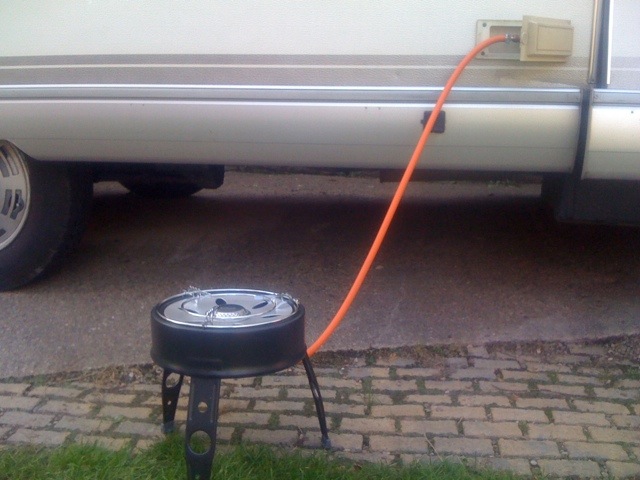 Share this post: