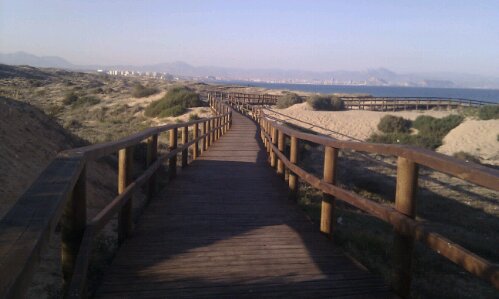 We're here: N38.25862 W0.51747. It's a weird sprouting of 11 storey apartment buildings just off the beach south of Alicante. It's called Elche, and we somehow doubt the Moors were around when it was founded.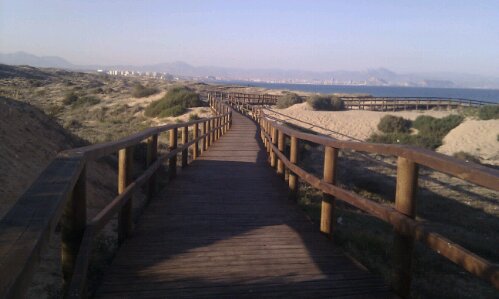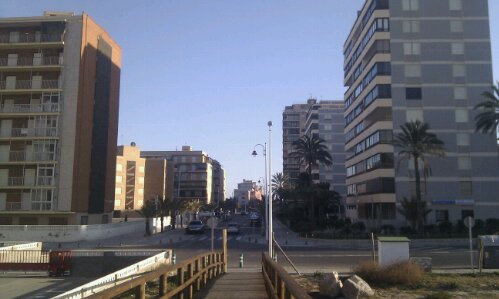 Just checked wikipedia. We're actually in a suburb miles from Elche called L'Altet; Elche town is 11km inland, and has been populated even before the Moors. L'Altet was probably knocked up in 1985.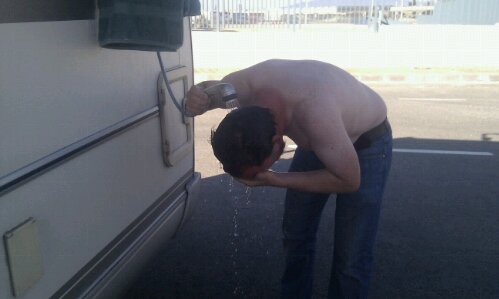 Anyway, enough ramblings. Apart from someone practicing the drums nearby, we had a trouble free night. Walking Charlie around our kipping spot this morning it became clear we were in the midst of a sort of ghost town. Unusually, one which had never been populated. House upon identical house was almost finished, but no work was happening. Looks like the financial mess had mothballed the project. A shame as they looked like lovely places.
Heading north, we narrowly avoided a car which had, hopefully, broken down and slowed and pulled into our lane without warning then onto the hard shoulder. I say hopefully as we suspected he was on the phone or some other such daftness. Without a doubt, driving is the most dangerous part of this whole jaunt.
Spain's got very few LPG places (or GPL or PLG as it's known here). Stocks were low but there are one or two Repsol places around here. We nipped into one in Murcia and filled up. €18 sees us full again. It's cheap to heat Dave compared with a house!
Ju's parents should now be happily ensconced in their hotel restaurant, or even better the bar. We're on our way up to meet them and have stopped in here to break the trip. I walked up the beach with Charlie to sit under the flight path into Alicante. As I sat in the sun drenched dunes waiting for Ryanair to grace the skies, something struck me. This time last year waiting for a plane would have meant sitting in Birmingham International at 7am waiting to take part in an agendaless, politically motivated, poorly organised waste of bill payers money meeting in Germany. Elation. No more of that.
No place turned up and Charlie and I were getting cooked, so we headed back to crack open the almonds Bob had given us. Job done, it's chill out time until we shift Dave into his evening spot overlooking the Med.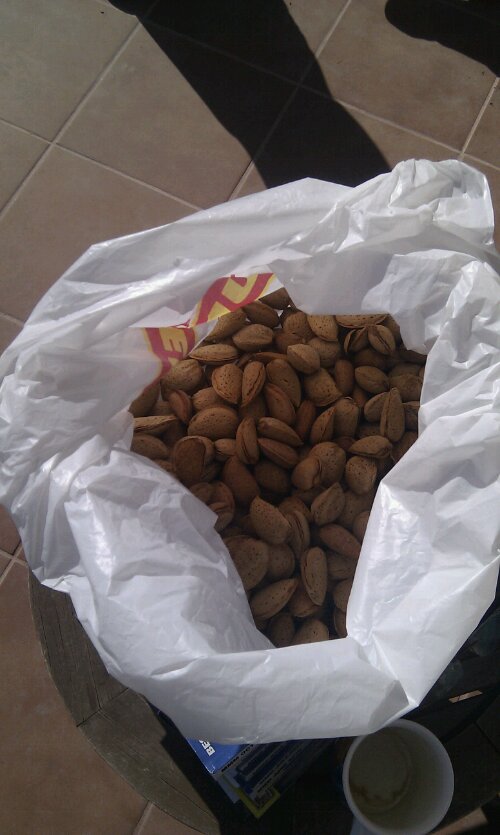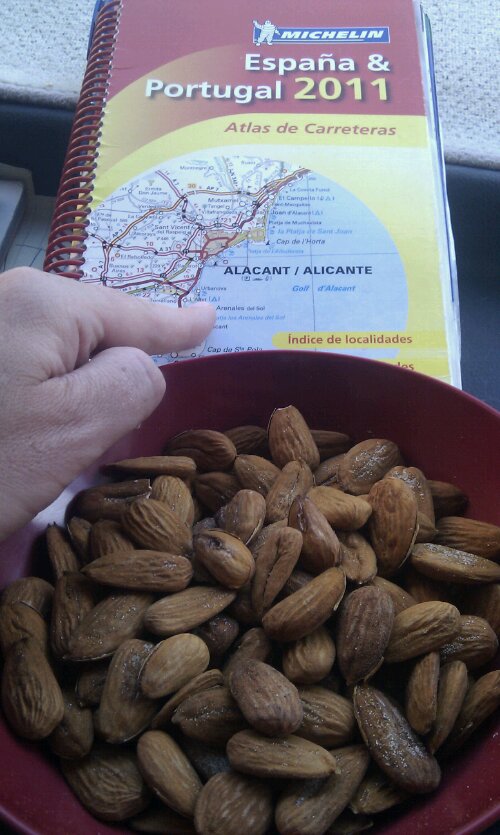 Cheers, Jay