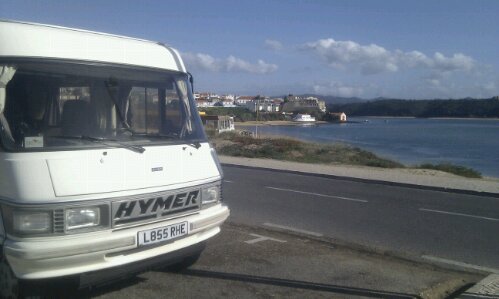 We're here – N37.72222 W8.78825. It's a place called Vila Nova de Milfont, a chilled out low key resort on beautiful estuary and in a national park. It's a lovely place to be.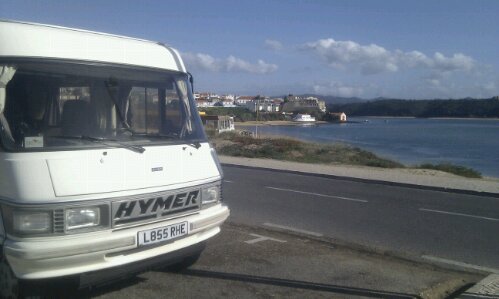 Weather: atmospherically misty at the baragem (dam), raining until midday, then back to faultless blue skies.
As Forrest Gump famously said: life is like a box o' chocolates; you never know what you're gonna get. It appears he was right. We've just heard from Eric and Anne that we can use their villa on the Algarve next week. Whoooaaa yeah! After almost 3 months in the van, we're SO looking forward to luxury. I had the good fortune to go to university with Eric's son, Bruce, and subsequently travelled around the world with him. That trip was funded by Eric too, as he gave me 6 months work, and Anne very graciously put up with me sleeping in her front room and eating vast quantities of her delicious cooking. Eric, Anne: once again thanks so much.
A few observations from today:
* Portugal was run under a dictatorship as recently as 1974, mainly by a bloke named Salazar. Although he maintained control for decades, there's very little evidence of it and I was taken aback to see his name at the foot of a monument at the baragem. I didn't translate it, so I assume he was big-upping himself at another of his achievements (if you're interested: after Salazar's death, the dictatorship was ended in a coup by a poorly funded army, who were tired of fighting colonial freedom fighters whom they were sympathetic to)
* We're travelling through the Alentejo region of Portugal, which sits atop the Algarve and I read is the poorest region within the poorest country of western Europe. Apart from seeing a couple of horse and carts in Evora, we've not seen much evidence of deprivation. Perhaps the evidence is in what we don't see? The roads are empty, celebrations for new year muted, minimal building work going on and the like?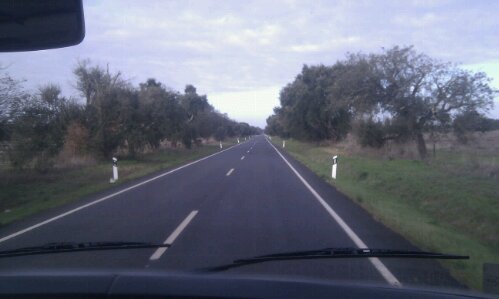 * The map showed yellow roads for today's route. We expected to need new crockery and fillings this evening, but the roads were lovely smooth blacktop. Go figure: great roads through deserted farmland and cork oaks, while the busy roads in the north were bone shakers?
* We're parked behind another Hymer, one far more travelled than Dave. The Brit owners, Martin and Vanessa, are veteran travellers with an encyclopedic knowledge of parking places throughout Portugal, and beyond. They told us some great tales of their time on the road, including a couple of lengthy stays in Morocco. We have a lot to learn.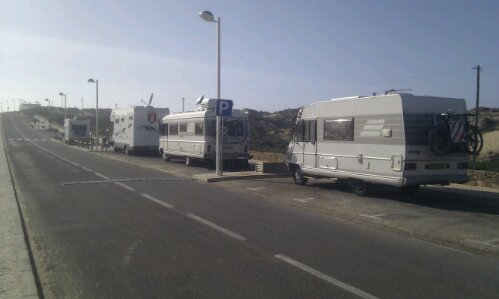 Signing off now. The sun's set and we have a new list of places in the Algarve to head to after the villa, thanks to Martin (and his book from www.motorhometrails.com). Time for a glass of vino to start the evening.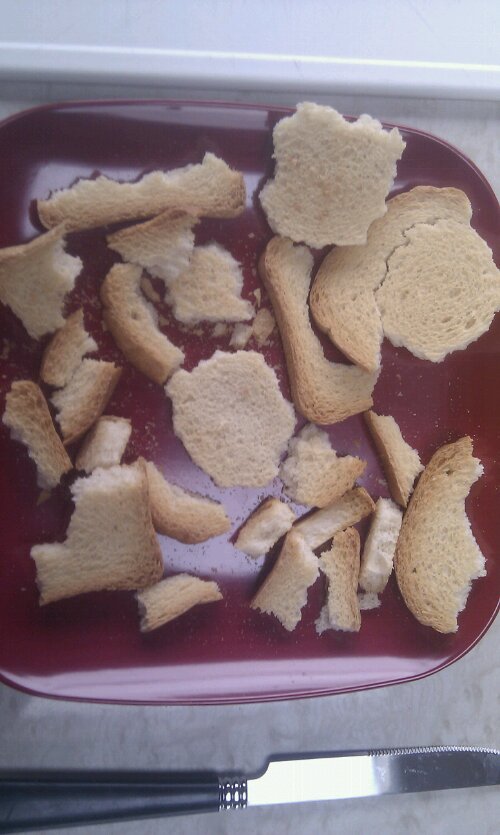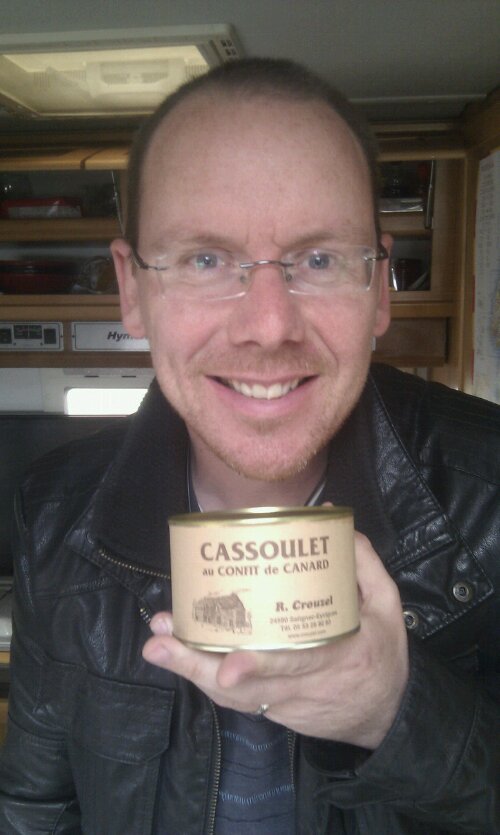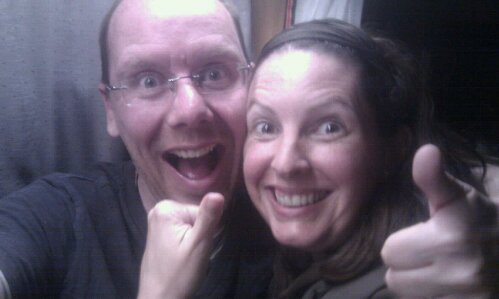 Cheers, Jay