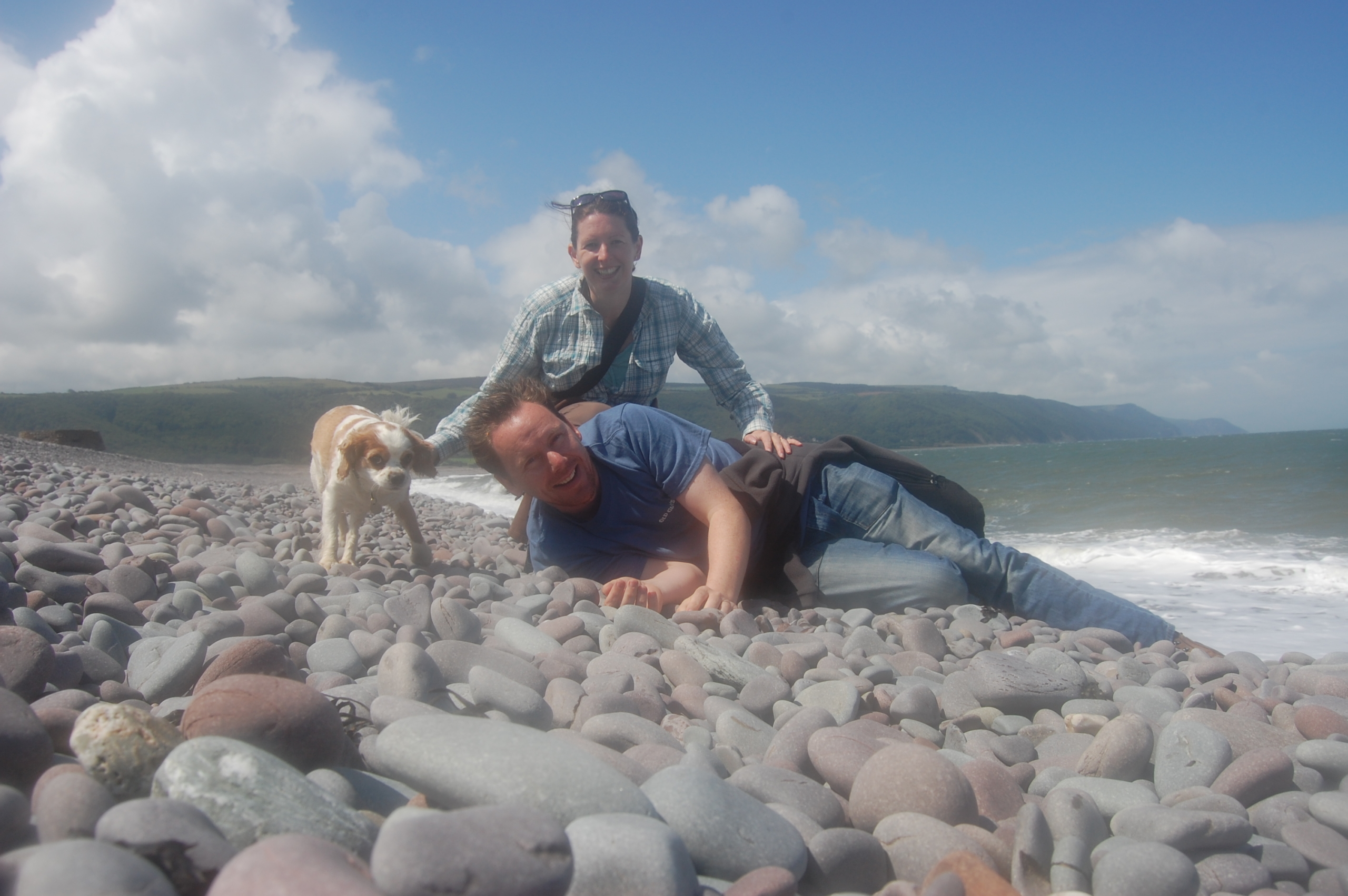 As we're still in-between vans we headed off to a small cottage (well a room with bed, sofa and kitchen all rolled into one, but much bigger than our van will be) for our hols.  We stopped to the village of Porlock, overlooking the Bristol Channel.
J was poorly with a stomach bug for the first few days which meant we got in lots of relaxing, reading and general chilling out.  After that we got into a routine of lie-in, get up and head off somewhere, come back for a nap then eat out somewhere in the village.  We packed quite a lot in and made trips to Minehead, Porlock Weir, Lynmouth, Valley of Rocks, Woolacombe and Ilfracombe.  As this could be our last holiday until Christmas time – we made the most of it!
The cottage was right next to a pub that allowed dogs in (so civilised), which Charlie appreciated.  Below are a few of the highlight snaps from the trip.