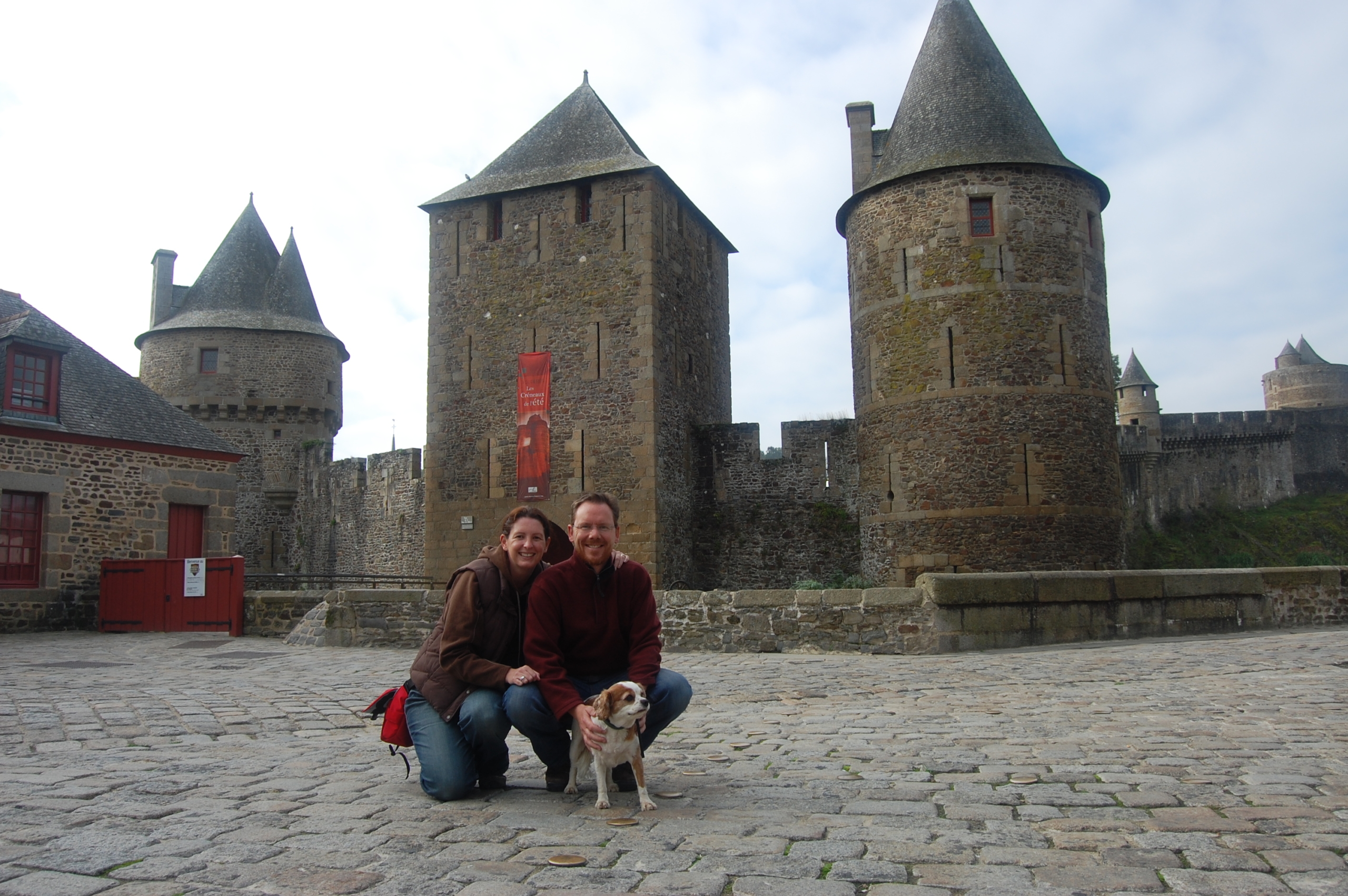 Day 6
Distance travelled 937kms
Weather – grey cloud
As we headed towards the French Passion site we realised it was only a few miles from a small town. Running low on the essentials (bread and milk) we decided to pop in there first for a nosey around. As we drove into Villedieu les Poeles we saw a sign for an Aire – as they're easier to park up at we followed it. Turns out there were two Aires in the town and both were free, so we ditched the idea of the French Passion site and parked up in the town. It wasn't massive and being Sunday was pretty much closed, but there was a heritage trail with writing in English!
We wandered around for a while and Charlie managed to snuffle out all sorts of treats on the street – his eyes and nose are far better than ours. Seems the town used to consist of lace makers, tanners and copper pan makers – evidence of which could clearly be seen in the tat shops.
After a win for me at scrabble and another van parking up next to us and mis-judging the length of their vehicle slightly (we heard the crunch but had to wait til they drove off in the morning to see how badly they'd messed up their bumper) we took another stroll in the evening. We sat and had a beer and wine at the local cafe opposite the church and managed to find a couple of open shops where we stocked up on bread and beer – well it was too late to be buying milk.
Unfortunately around 1am Charlie decided there was someone else in the van and woke us up growling in the general direction of the mirror, then at 4am his food snuffling came back to haunt him and he had to go for an urgent walk! He's been feeling sorry for himself ever since.
This morning we headed for an Aire in Rennes, but again decided to make a detour to Fougeres as we had plenty of time. So glad we did, it's a lovely little walled city with a chateau and some good alleyways to explore – and once again the Aire is free! We'll be back on budget in no time.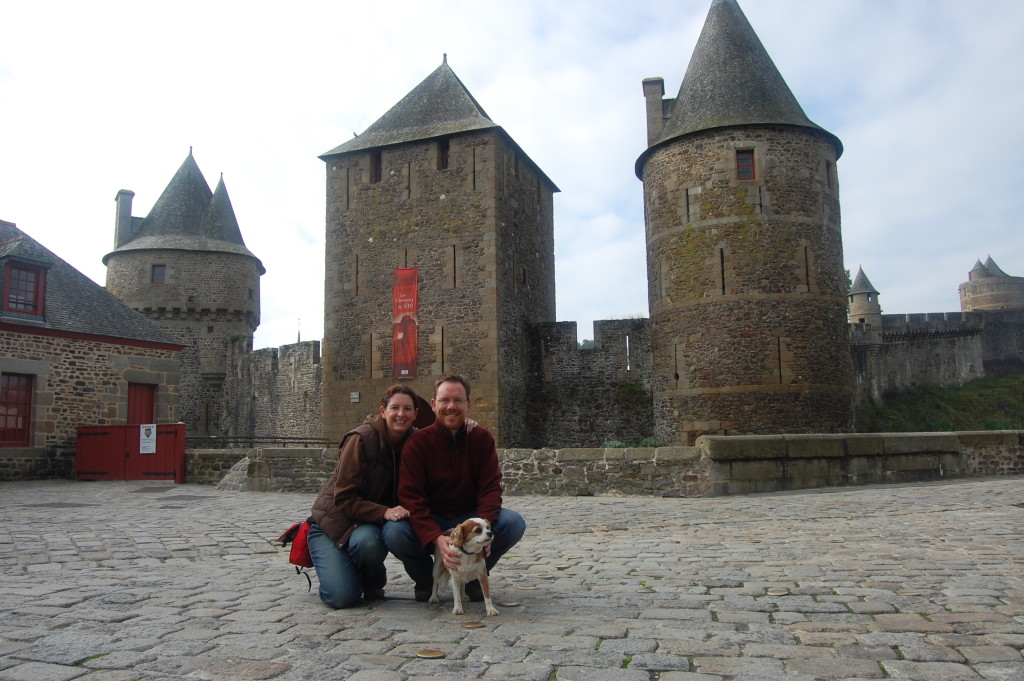 Ju x