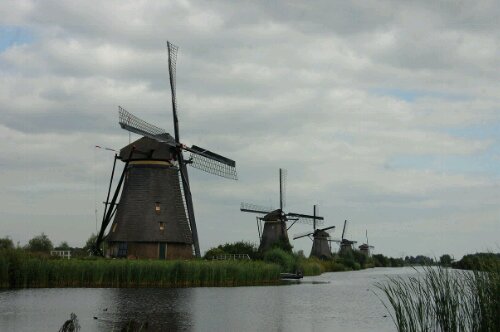 Dave the motorhome is poking his nose out into a marina in Alblasserdam (N51.86137 E4.65703). It's an official parking spot, with facilities, for €10 a night, but the machine only takes cards and refuses to recognise ours, or a French neighbour's. The three of us asked at the adjacent VVV (Dutch abbreviation for tourist office). The man shrugged, "just write a note and put it in your windscreen. If you leave before the ticket man comes, I guess it's free". Laid back, excellent. Only the sign at the entrance is a bit of a nanny, telling us we can't sit outside and drink alcohol, or possess soft drugs. There is no mention of hard drugs.
10:30am and we'd inadvertently hit exit deadline at the Delft campsite. With so many friendly and fascinating Brits about, we'd talked too long. In a ragged rush, flinging things into cupboards and hurrying the grey water to empty, Ju legged it to reception. "No problem, here's the barrier code" and with that we chilled out, getting Dave ship shaped for the road.
Talking of roads, we've felt quite at home since entering the Amsterdam-Den Haag-Rotterdam area. The motorways are wide and full, slip roads peeling off every few minutes, huge sections of sky are blotted out by gantry-mounted signs with far too much text to be of much use to me. As we headed south the road fattened into a 12 lane motorway, and then stopped dead. A passing comedy-huge floating crane requested the bridge lift, which it dutifully did. 15 minutes later it re-opened having created a 3.5Km tailback. People in the cars around us ate, made phone calls, got out for a walk or just sat staring at the upright road, head rested in resignation on one hand.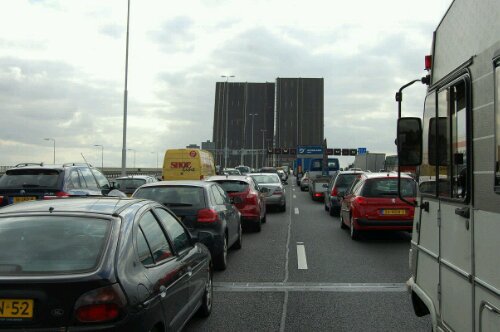 Tom Tasker, an ex-colleague of mine, had suggested via Facebook that we go to Kinderdijk (thanks Tom), and we passed on this info to our satnav, along with a request to find us cheap beer (a Lidl). Our first shop in the Netherlands and we found most things broadly in line cost-wise with the rest of Europe. No cheap wine though, €2 a litre is now extortionate by our palette-less standards.
With a side step for LPG, we found the Netherlands use the same connector as the UK, a bayonet thing. We had one but had never used it. Fumbling like a fool I eventually managed to fit it and fill us up.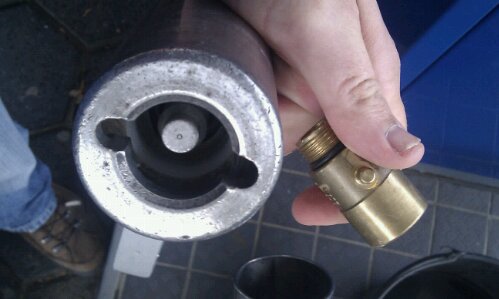 Next stop: windmills! Kinderdijk is UNESCO protected, a set of 16 or so windmills which up until 1950 were tasked with pumping water to prevent the sub-sea land flooding. They were an ingenious technical solution to a problem of peaty land sinking. They moved water between artificial enclosures until eventually it could be dropped into the river at low tide. The mills, half made of stone and the other 8 of wood, all still work, and at least some are inhabited. The sun refused to shine so our obligatory photos are a tad dulled, but we had a great walk among the other tourists.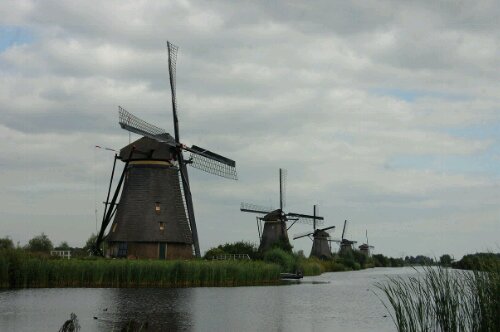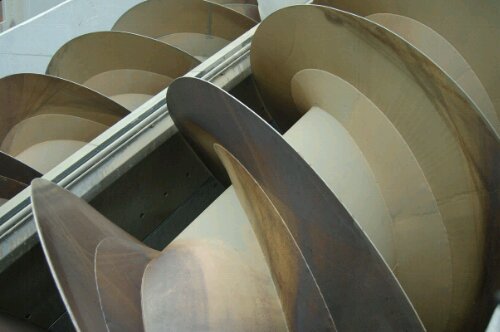 Dipping into our All the Aires book, we found this marina not 10 minutes away, and it used to be free (inflation seems to be run away when it comes to motorhome parking in the Netherlands).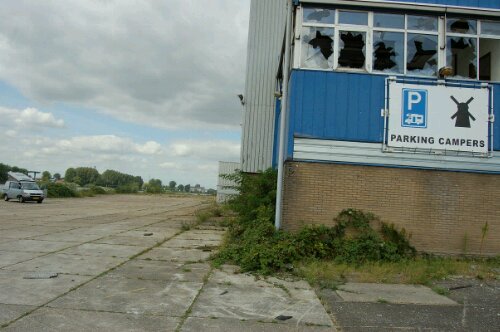 Ju got chatting with our Dutch neighbours when we arrived. They're from Arnhem and dislike this area for being too built up and busy. They're off to a boat-based Dutch camping club rally in Rotterdam and let me have go on their fold-away electric bikes. I now want one, I couldn't stop laughing as the thing propelled me about the car park! At €900 for a Chinese copy though, it'll have to wait.
We've had a walk about town, a pleasant sleepy spot, all Chinese restaurants, estate agents and river side houses. Frozen metal clog wearing fellas clobber rivets nearby and we guess this was a ship building spot. Our Dutch acquaintances tell us the oceAnco building opposite built a yacht for Tom Cruise. As the doors are shut, we can't see what they're currently fashioning.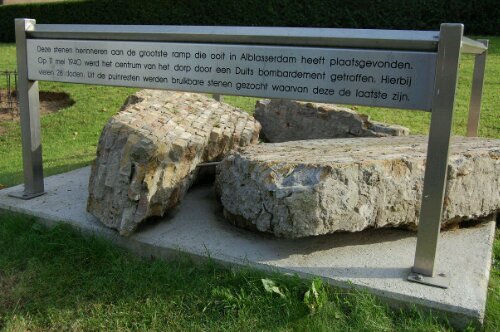 The sun has come out and flags flutter about the marina. A yacht just cruised past. Time for a Lidl beer.
Cheers, Jay