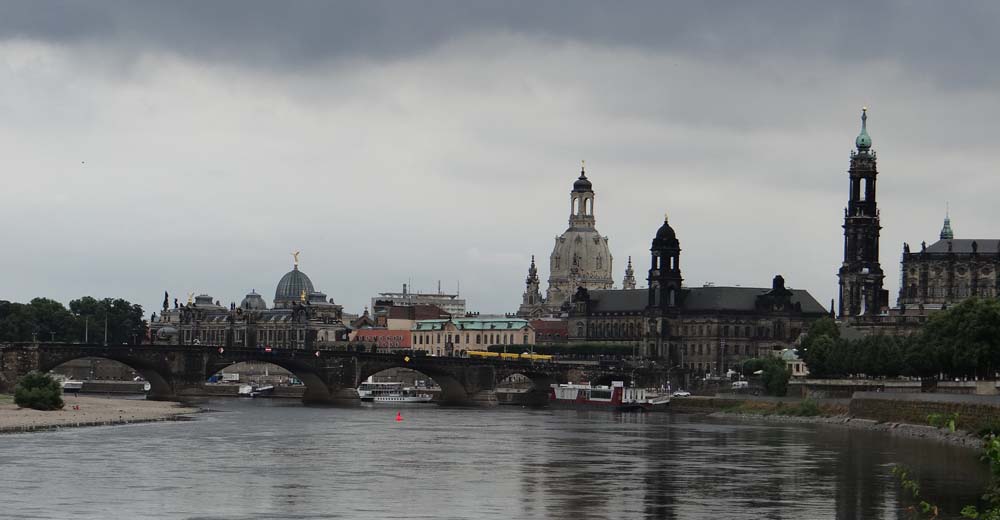 Dave the motorhome's alongside the River Elbe, well nearly, he's a short distance away in a free car park accompanied by a few of his fellow homes on wheels (N51.06199 E13.72857). We found the place on campingcar-infos.com, and it appears to be used for the Volksfest (a Germany fair in which copious amounts of beer is quaffed but in a family atmosphere), but luckily for us it finished a few days ago. Ju asked at Tourist Info if we're OK to stay here: "Yeah, Dresden's a quiet city, we have few problems". She meant would the police be fussed: "No, it's a designated parking". They then asked for €2.50 for a map at which point she feigned having no cash and legged it, Berlin's been expensive folks and our van insurance is due, we're back to squeezing our budget (there are official other Stellplatz here, but cost over €10 a night and this one is just a 15 min walk along the river to the altstadt or old town).

"Nein!, nein! Wir sind hier!". Picture me stood all foul-faced stood in front of a bus-sized Concorde motorhome, waving at the driver to stop him from occupying the freshly unoccupied space by the motorhome service point. It seemed like half the motorhomes wanted to leave the Berlin stellplatz this morning, and half of them wanted to use the service point. We waited in line, only there wasn't a line, as it was a kind of disorganised chaos. Germans are, without a doubt in my mind, one of the most quality-focussed bunch of individuals there are, nothing but the best will do. Like everyone else though, some of them are fallible. The German fella driving the Concorde just hadn't looked for us sat waiting for the other motorhome to clear the area and had taken our place. He was most apologetic, as was his wife (after we'd had a mini-scowling competition), but it wasn't really their fault, the system of queuing was non-existent.
Once we'd left the scene of the crime we headed towards Potsdam, spinning Dave in a dodgy U turn, joining others in honking horns at someone else doing a similar thing and joining the motorway. I contemplated my actions this morning, both quite belligerent and short tempered. In Greece I think I'd have just let 'em both ride, but it seems I'm quickly getting back onto the rails of rapid-action Northern Europe: "I aint' got time for this!". I need to chill out.
A set of roadworks confused me and I missed the Potsdam turn. The traffic backed-up. I wasn't chilling out much. We decided to wing it and turned off at the next junction, weaving through a series of built-up areas and dodging parked cars along dual carriageways. In some parts I wondered at the sudden change in our driving circumstance: the transition from Ukraine to Germany feels as abrupt as the transition from Europe to North Africa. Man, there's a lot of traffic here, a lot of concrete, a lot of tarmac and far too many signs for me to take in. A brown one popped up, you're entering the old East Germany, and just like that the tarmac dissolved into cobbles.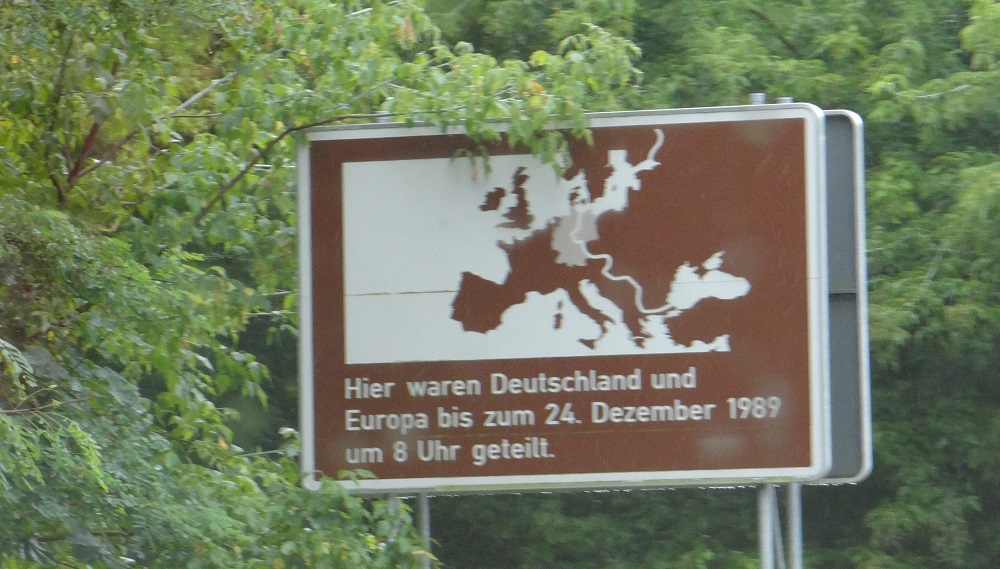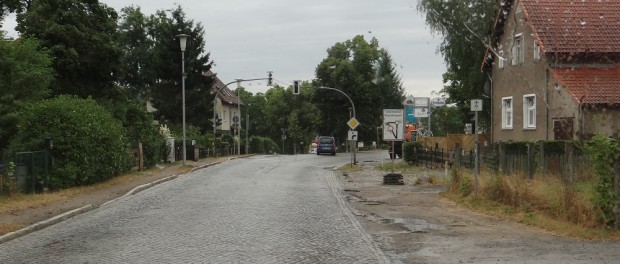 A sign for a Lidl tugged us right, off the frenetic road and into the little car park. Inside we delighted in finding some favourite foods: teewurst (a smoky meat paste), weissbier (beer made with wheat instead of barley), my much-loved crunchy Lidl breakfast cereal, and nuremburg sausages (the nearest thing we can find to British bangers). The pfand's made a re-appearance: the deposit on plastic and glass bottles which is sometimes more than the cost of the bottle and contents. Normally we struggle to reclaim it, as we've moved into a different country! This particular shop had a baker's attached to the outside (Lidl's aren't the same everywhere, and many have no bakery at all), and Ju popped in as we waited a few minutes for the lashing rain to ease up.
Back on the road for 20 minutes, we'd GPS co-ordinates for a car park outside of Potsdam, and pulled into it to eat. It was free, near a tram stop, and would have made a good base for a trip into town. Instead we opted to drive into the city, more roadworks confusing us into missing the park 'n' ride and forcing a quick decision: do we go to Potsdam? The answer was a quick no. We've heard the place is lovely, historic, fascinating, but sod it, we'd missed the car park, traffic was everywhere, we've seen so much stuff in the past 2 years our heads could explode and, most importantly, it was raining.
"Right, where now? Leipzig or Dresden?" Ahh, ahhh, the motorway junction's approaching. I voted for Dresden, simply because I'd heard of it, the infamous city which was bombed to rubble in the final stages of WW2, not for any apparent reason. I'd read somewhere, a while back, of a deliberate firestorm caused by incendiary bombs, which killed over 200,000 people. Reading Wikipedia just now it seems this figure was released by the Nazi propaganda machine and a more realistic one is 25,000 folks. I imagined the city would be a pretty drab place, but it'd be interesting to come and see.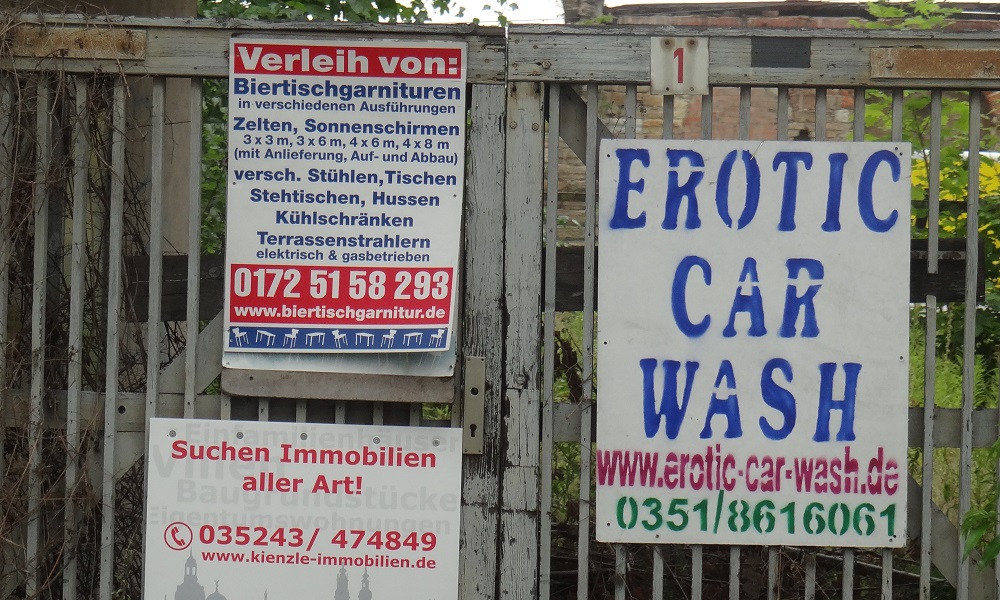 It took a couple of hours to get here, cruising at about 90kph on the autobahn, disappointingly lacking in 200kph Porches and Ferraris. As we neared the centre of the city some signs popped up with little pictures of motorhomes on them. "Ahheerr, what are they?" We knew there was no Umweltzone here so we should have no problems, what does it mean? Neither of the words were in our woeful German dictionary: we winged it and ignored them.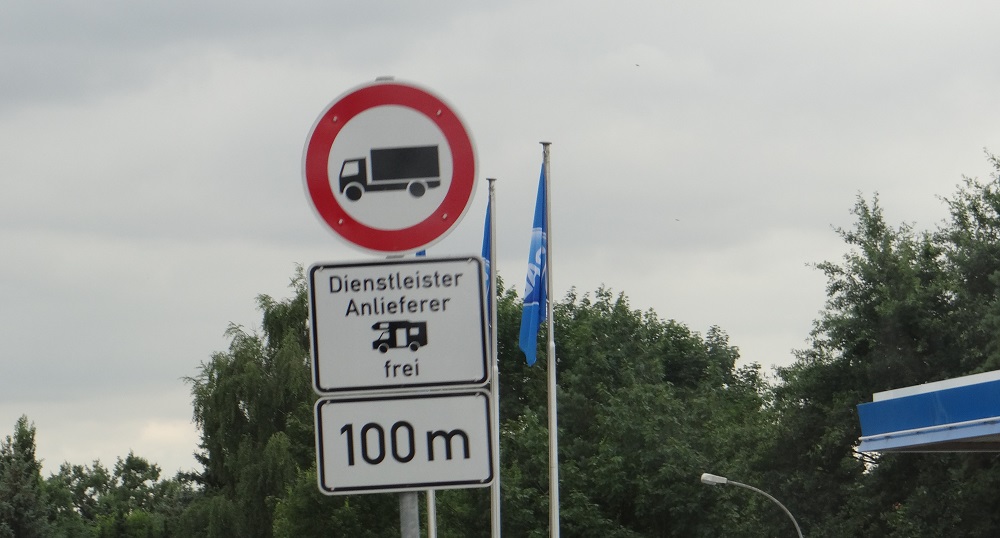 The city was easy to drive in, the car park here had a few expensive-looking motorhomes and we could see the old centre of the city. Alles gut! We grabbed Charlie and had a walk along the Elbe, spotting this on the way: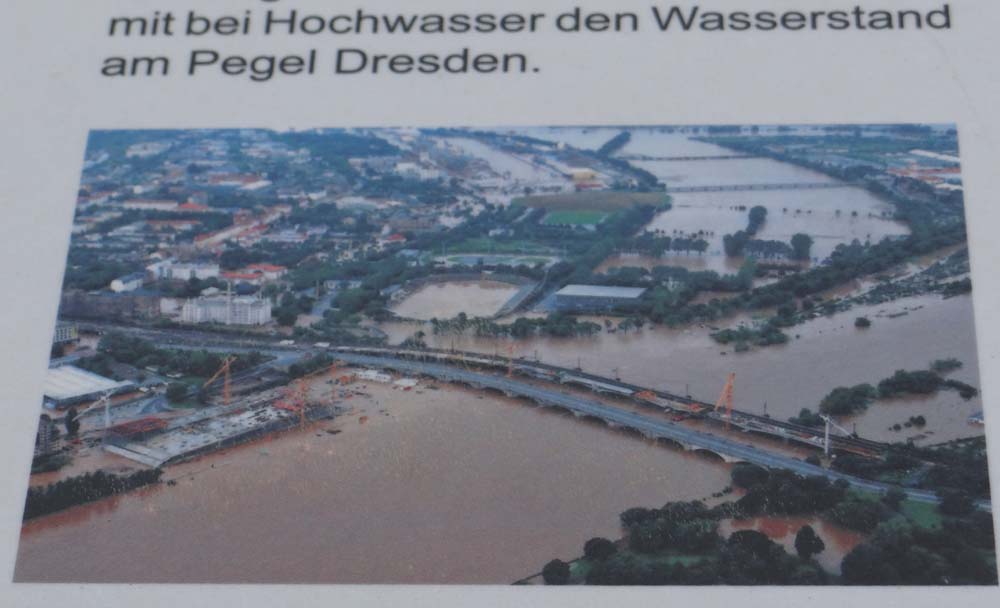 Before I post up a few pictures and my thoughts on our quick foray into Dresden old town, here's what the city looked like after 15 Feb 1945: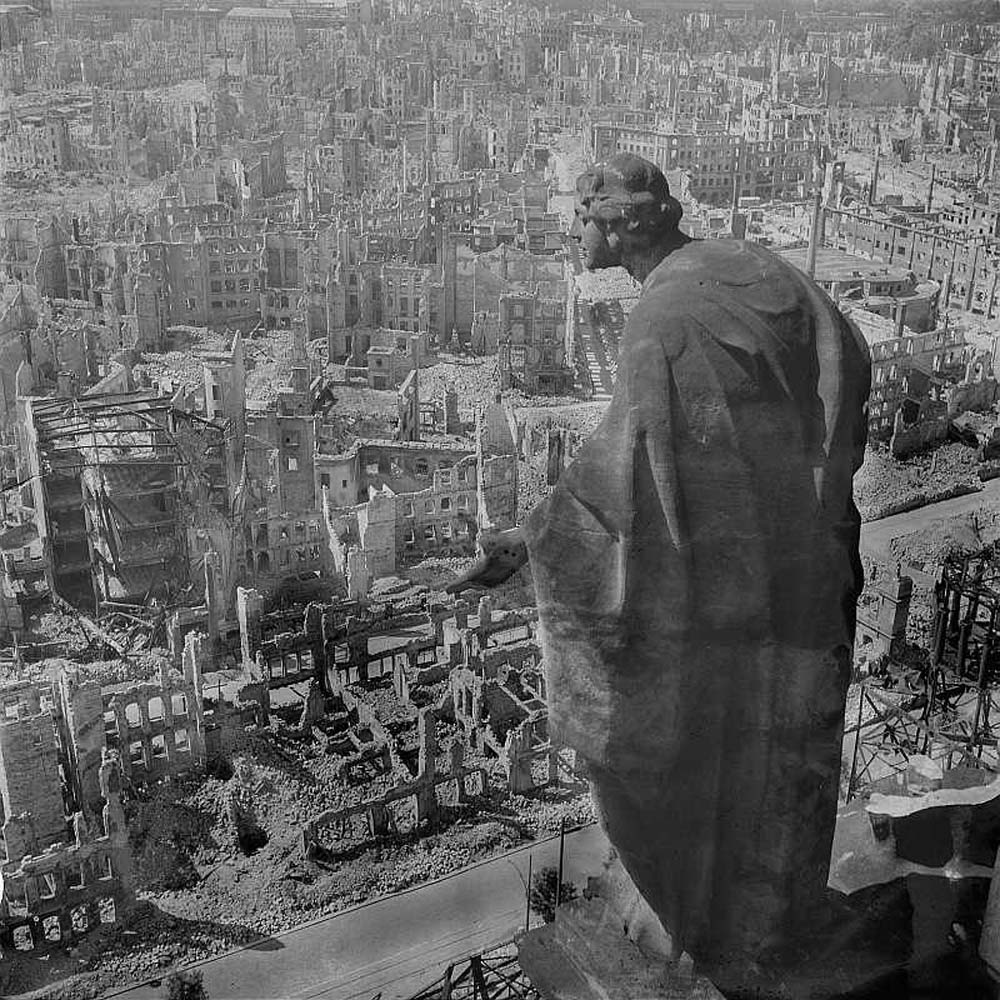 American and British bombers, over 1000 of them in a series of raids, basically wiped Dresden from the face of the Earth. There were few military goals and Churchill, who had ultimate responsibility for the destruction, attempted to distance himself from the awfulness of it all afterwards. Mainly women and children died, incinerated in the street, choked or simply cooked alive in bomb shelters. The eye witness descriptions on Wikipedia are chilling, to say the least, it was hell on Earth.
There's not much left even now to be honest. A church has been rebuilt, using chunks of old and new stone. Outside it stands a massive piece of the cupola, presumably blasted to street level by the explosives dropped from the sky. The castle area's being gradually renewed. The old square, where thousands of bodies where incinerated, is a pretty place, but feels false. The 'old' buildings are far too new-looking. The city lacks soul, as do many Germany cities. Here and there bits of simply beautiful baroque sculpture's survived or been restored, giving a tiny glimpse of what's been blasted away for ever. Dresden feels like a nice city nevertheless, perhaps partly due to just how easy it is for us to stay here for free and partly since it feels welcoming, a little like it has to earn visitors now rather than expect them.
Photos from the city: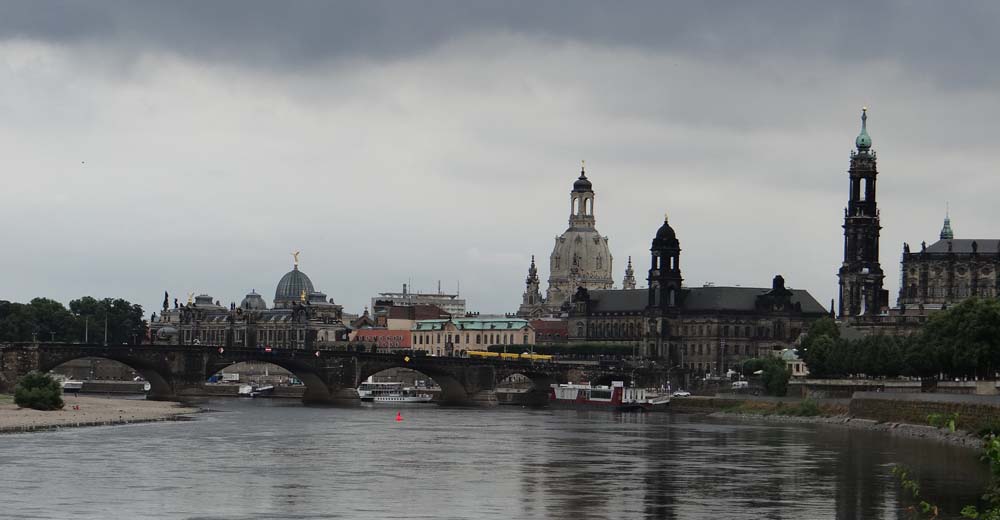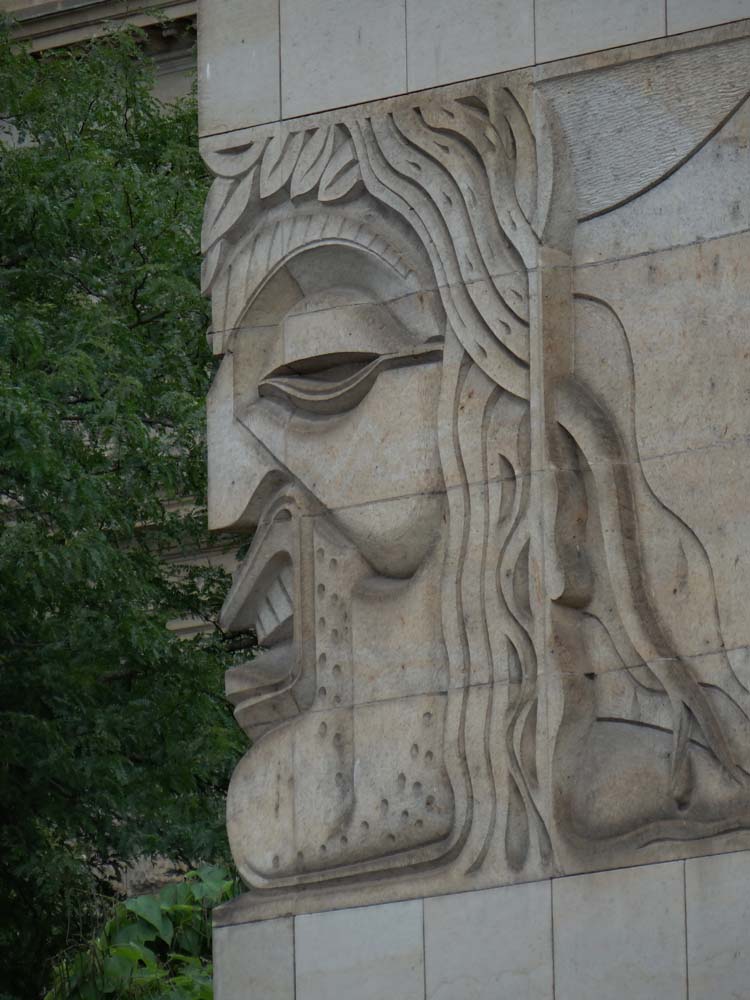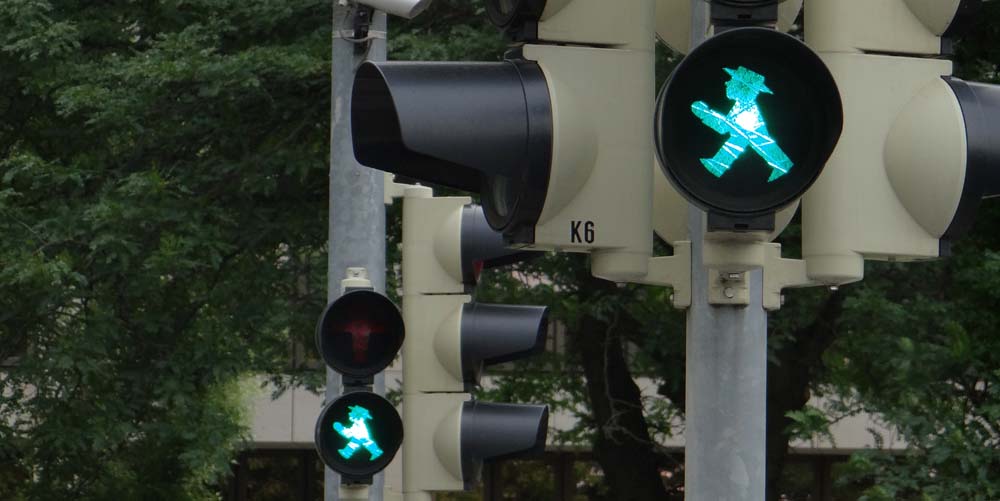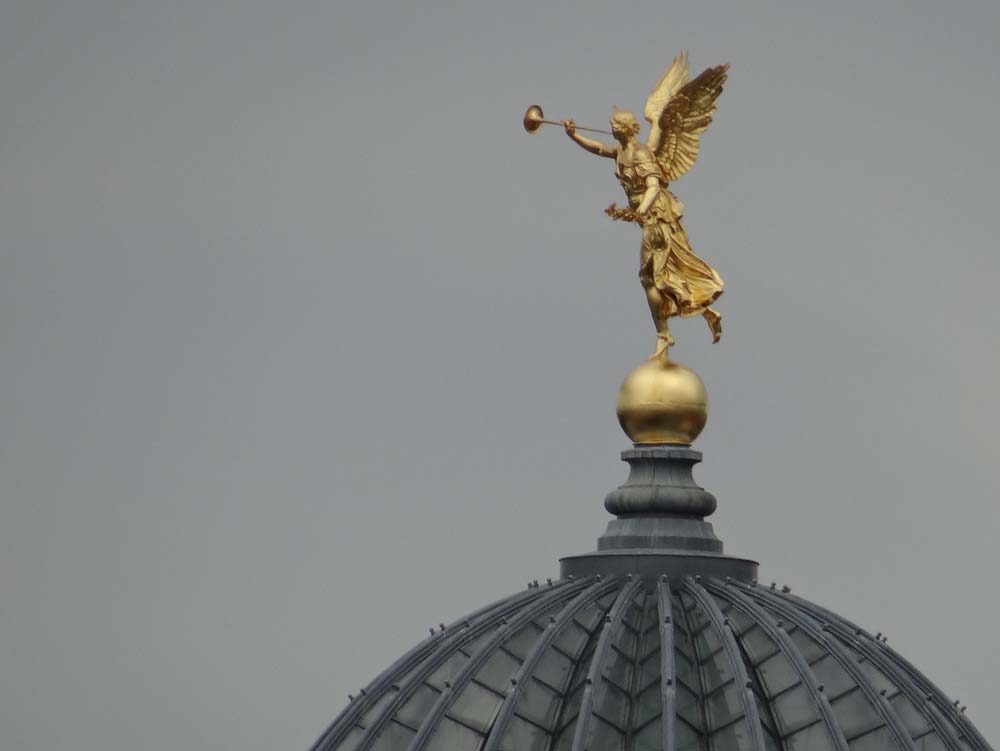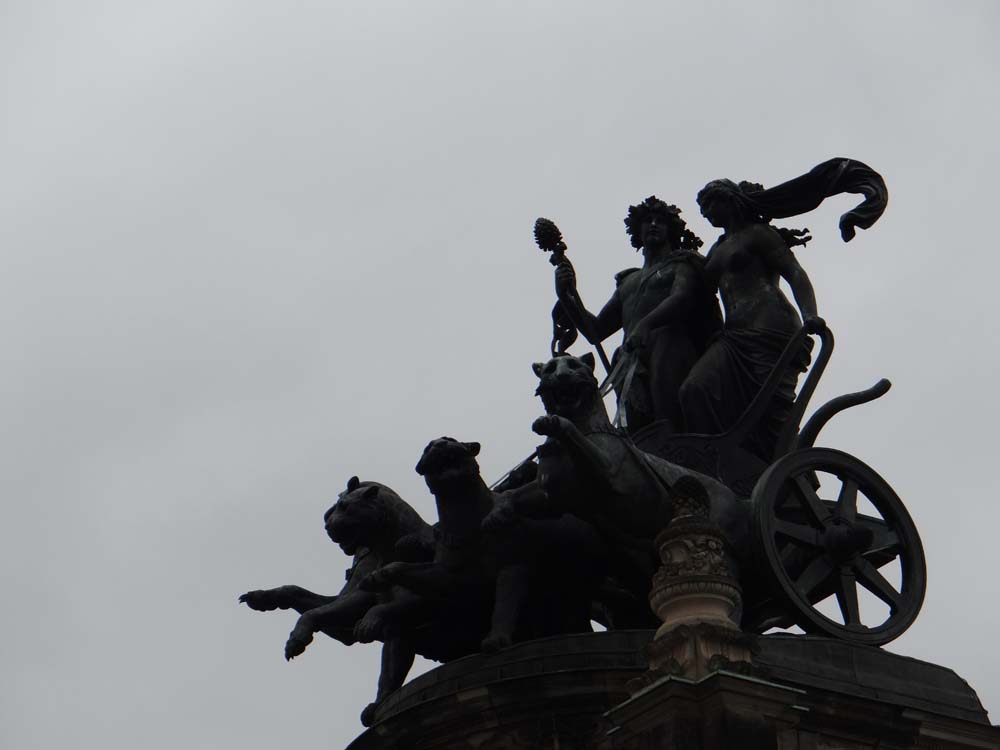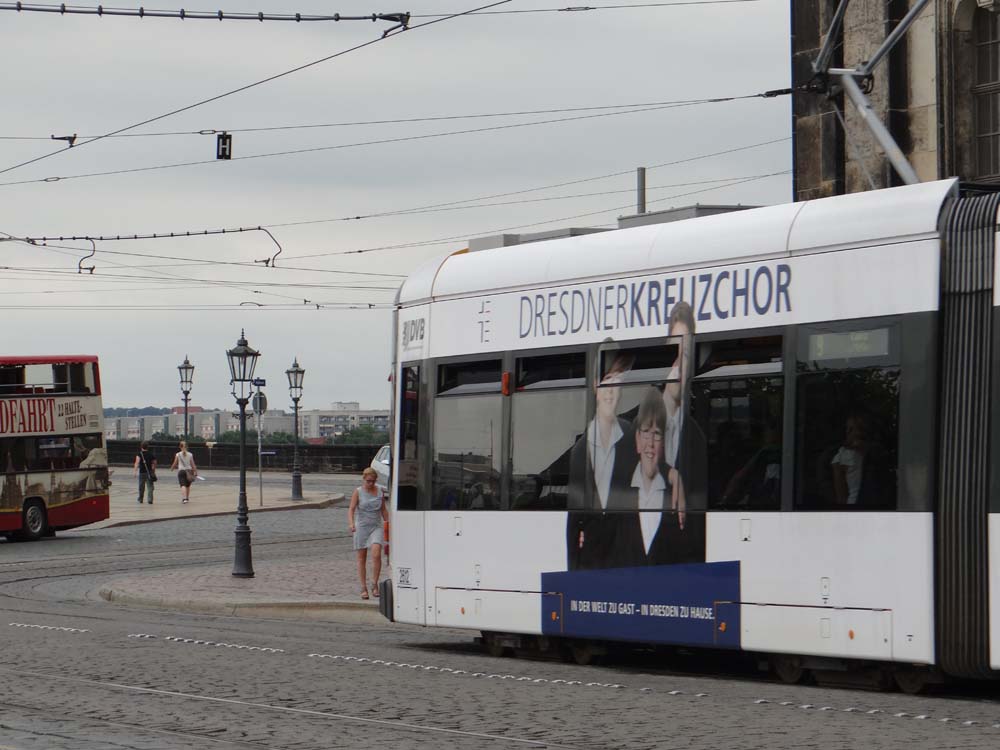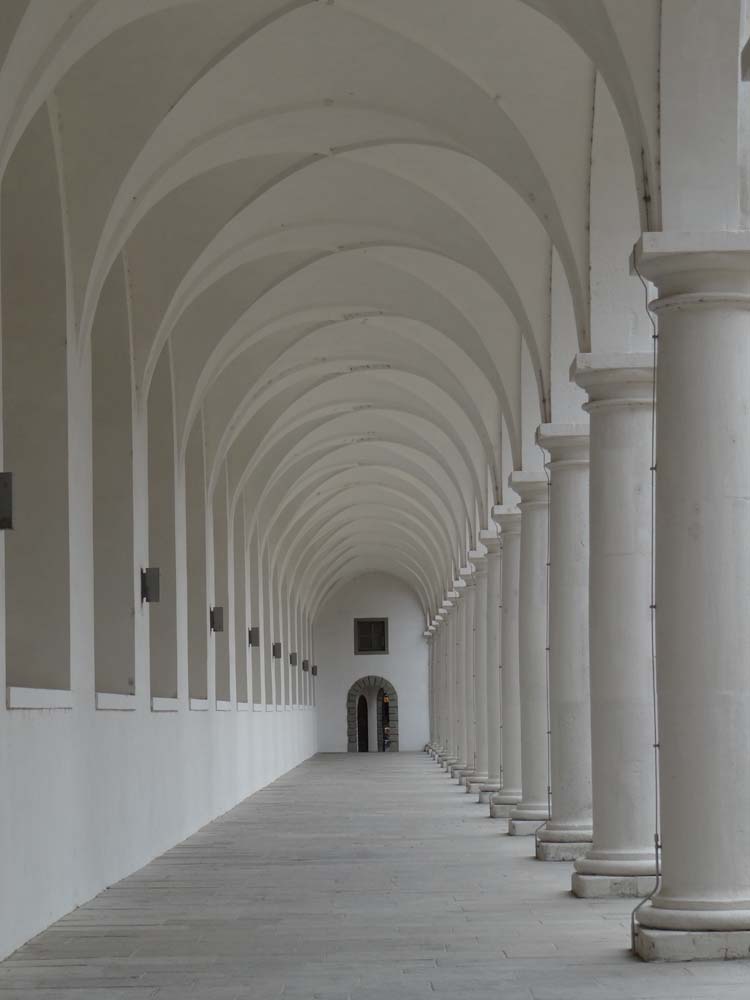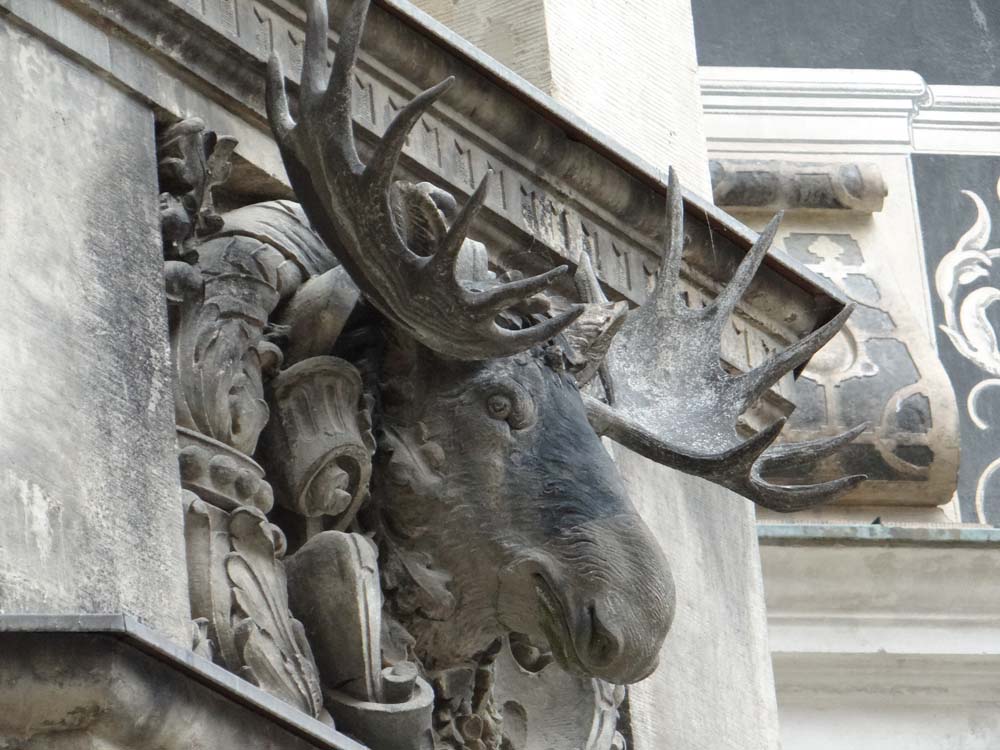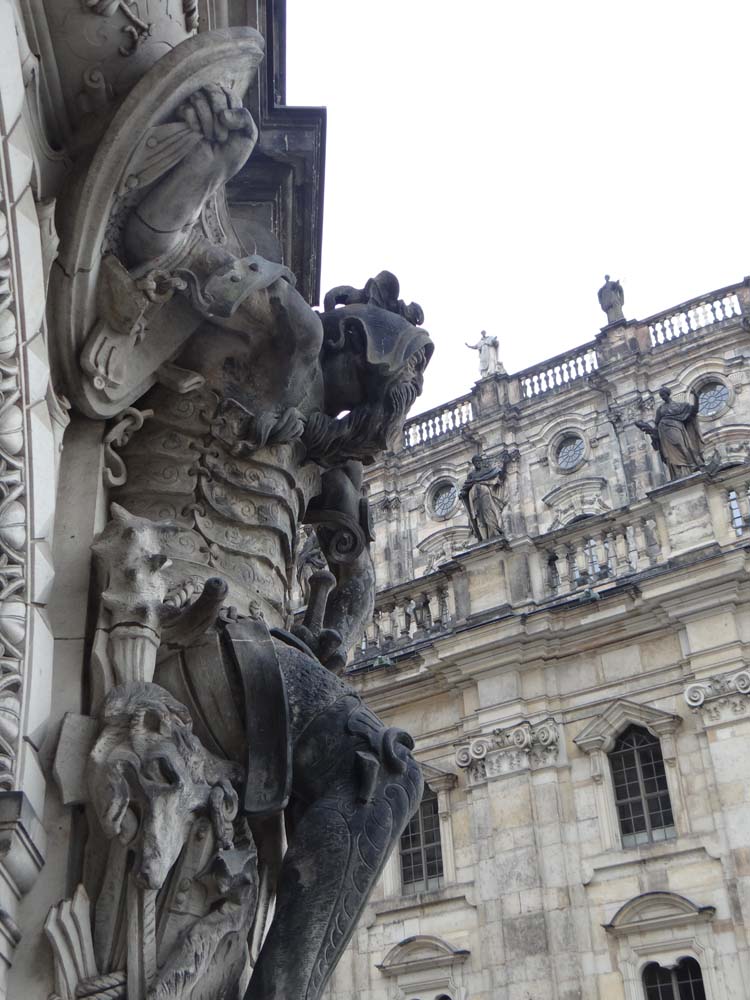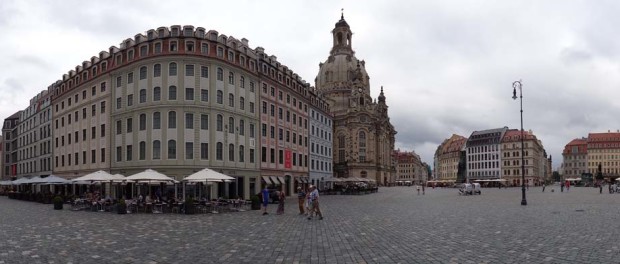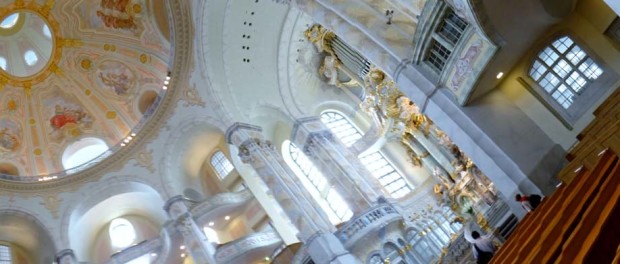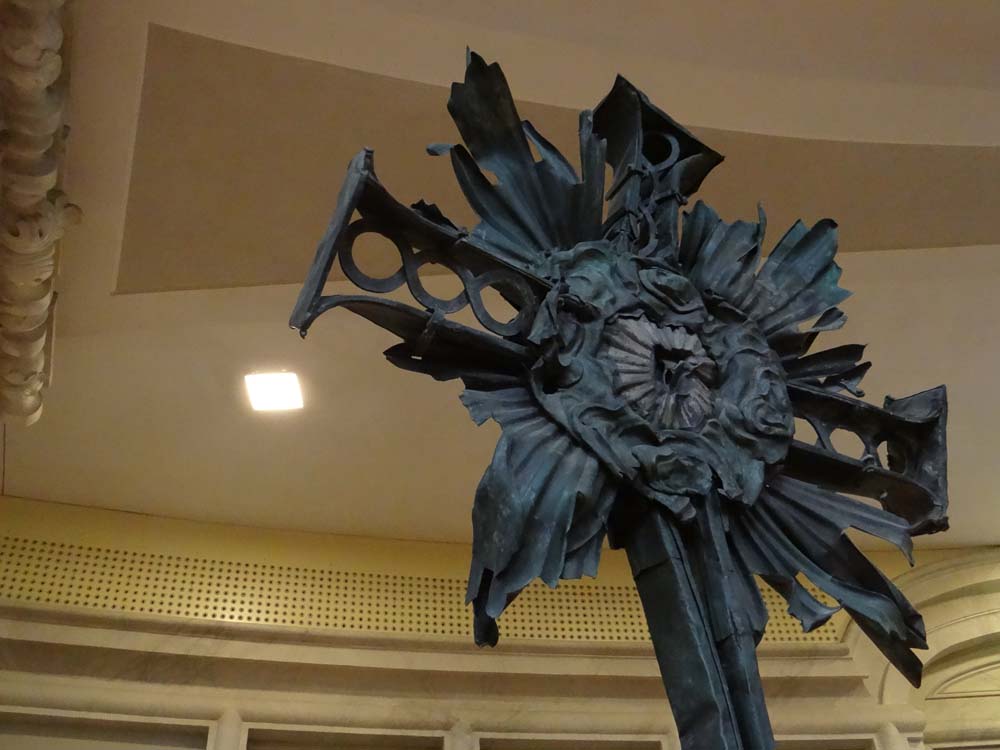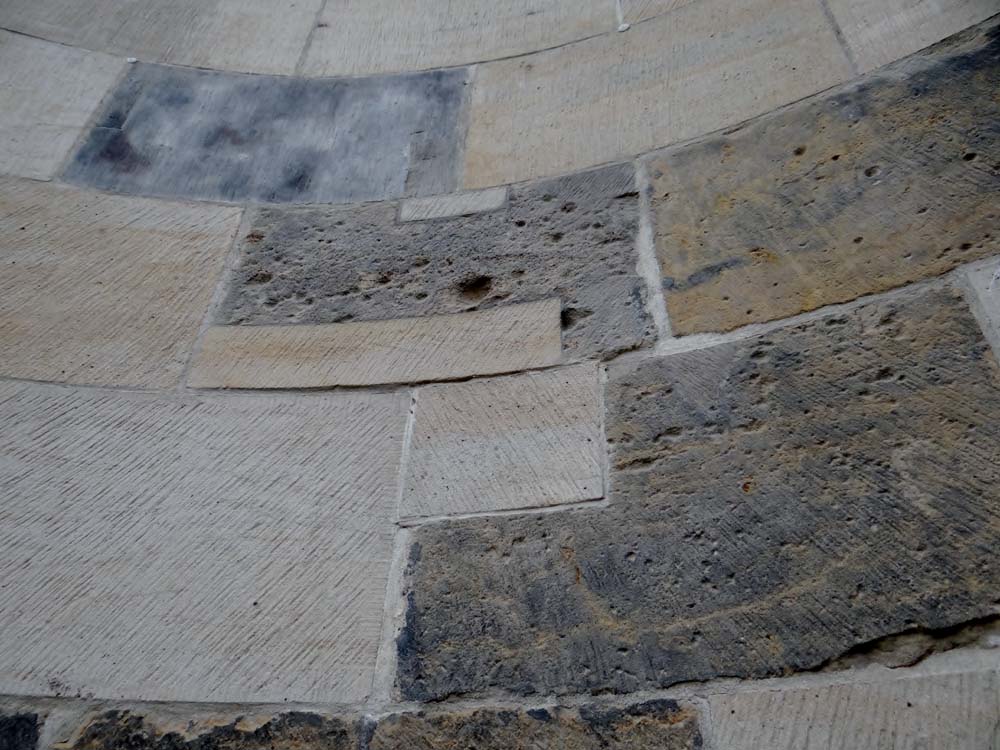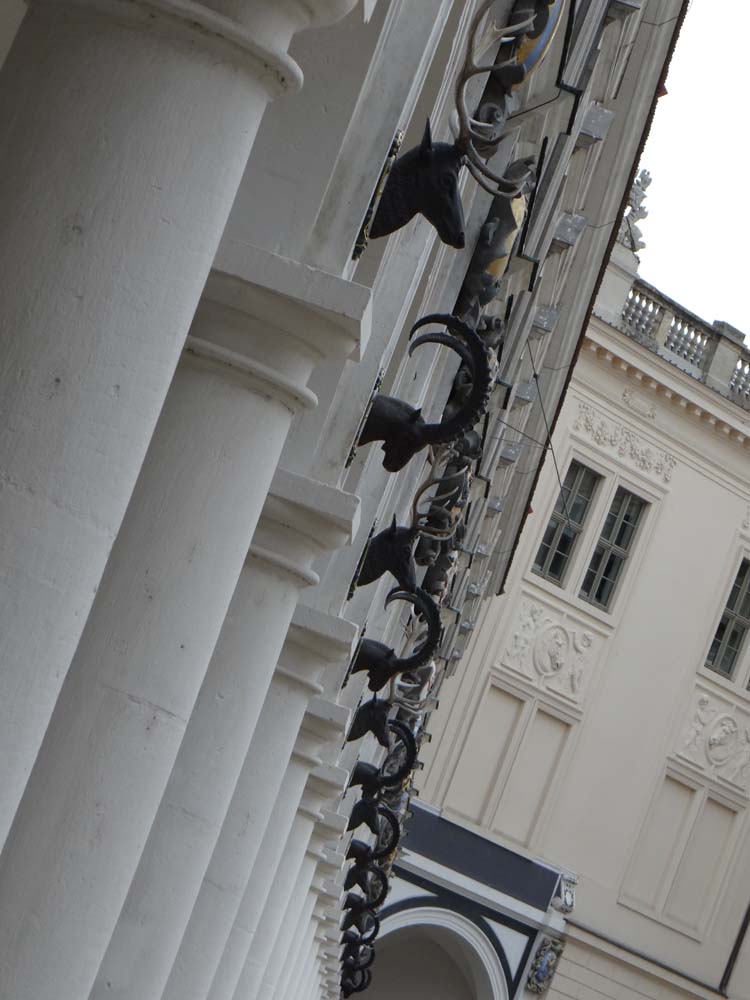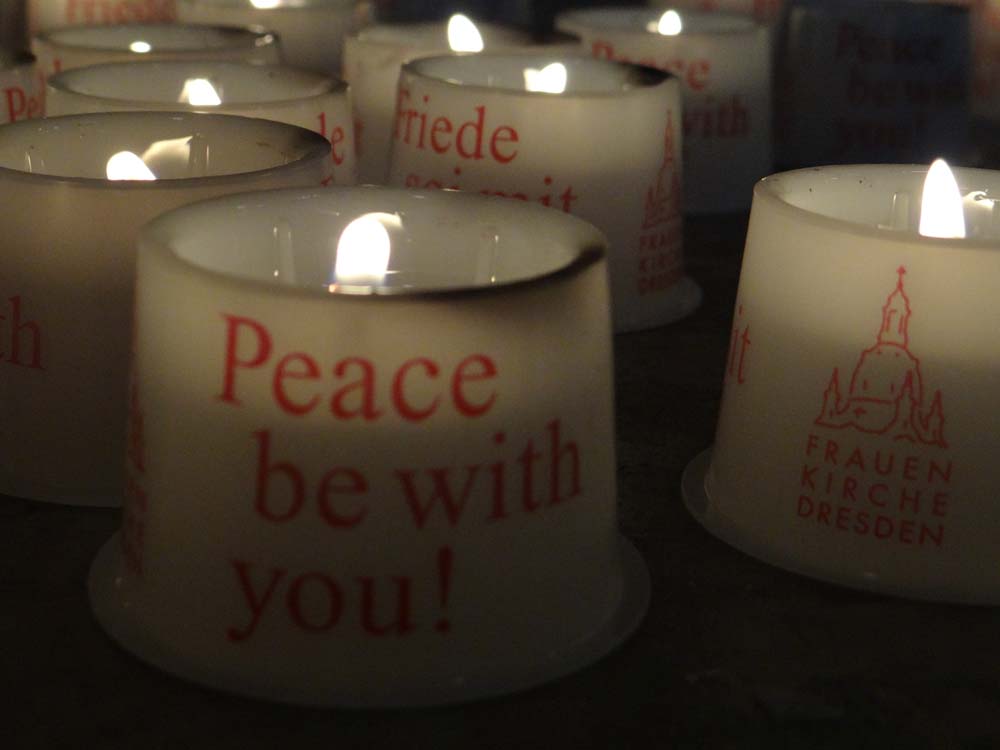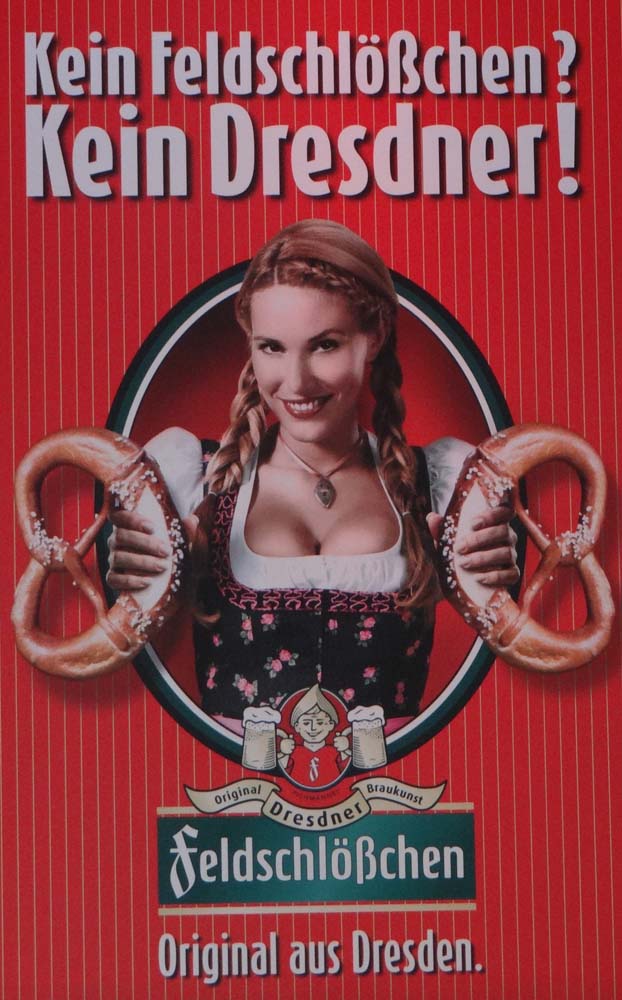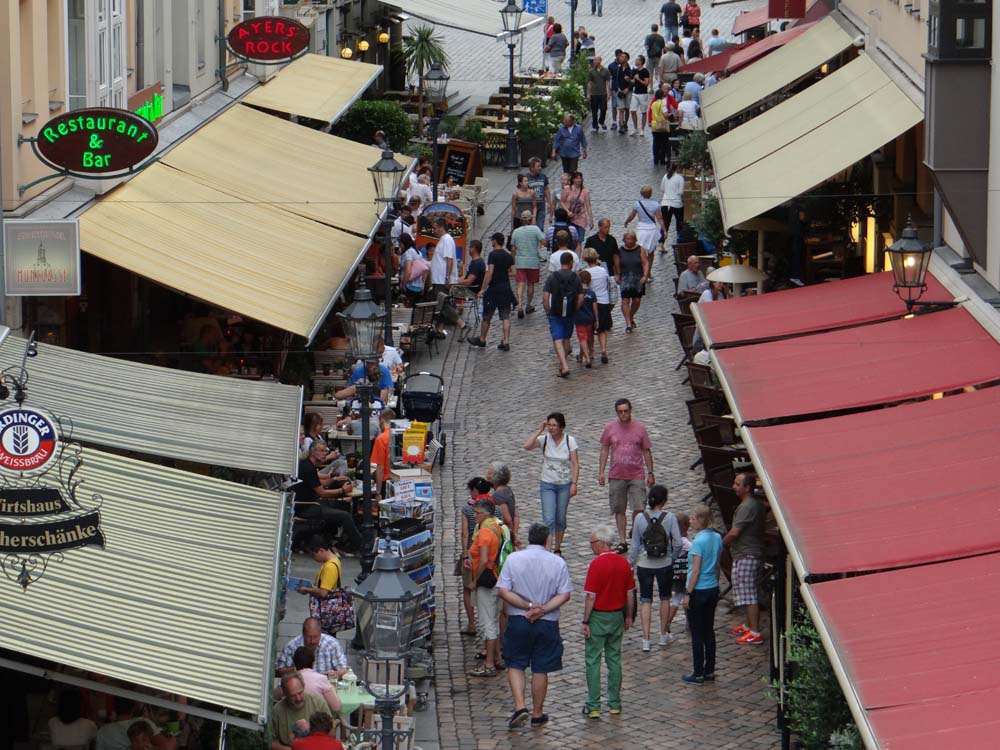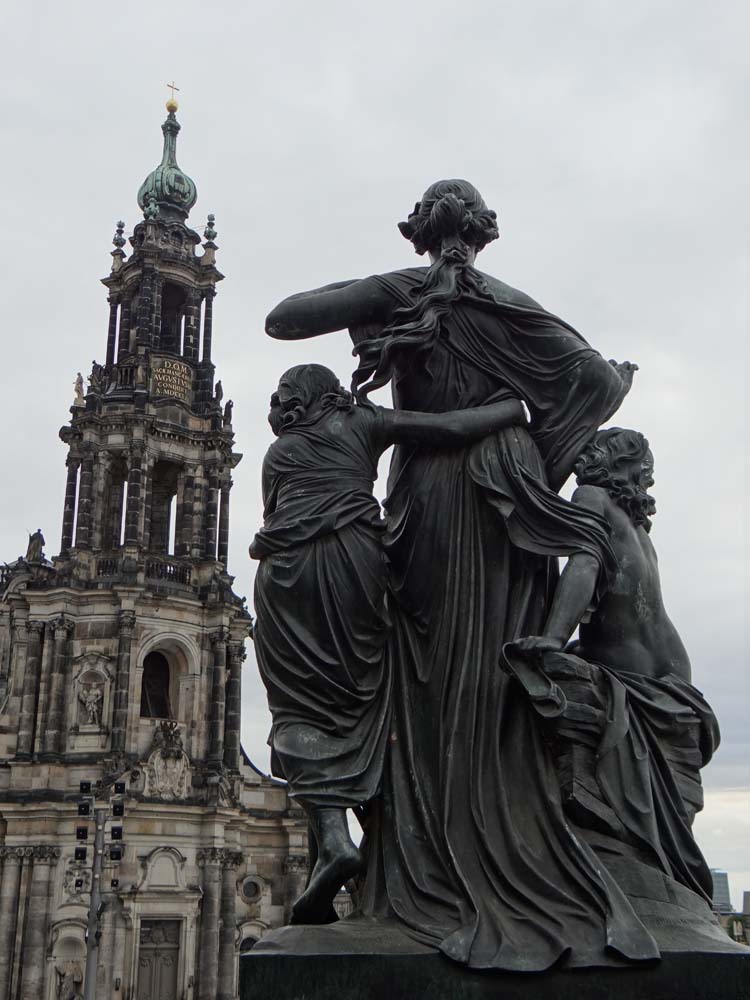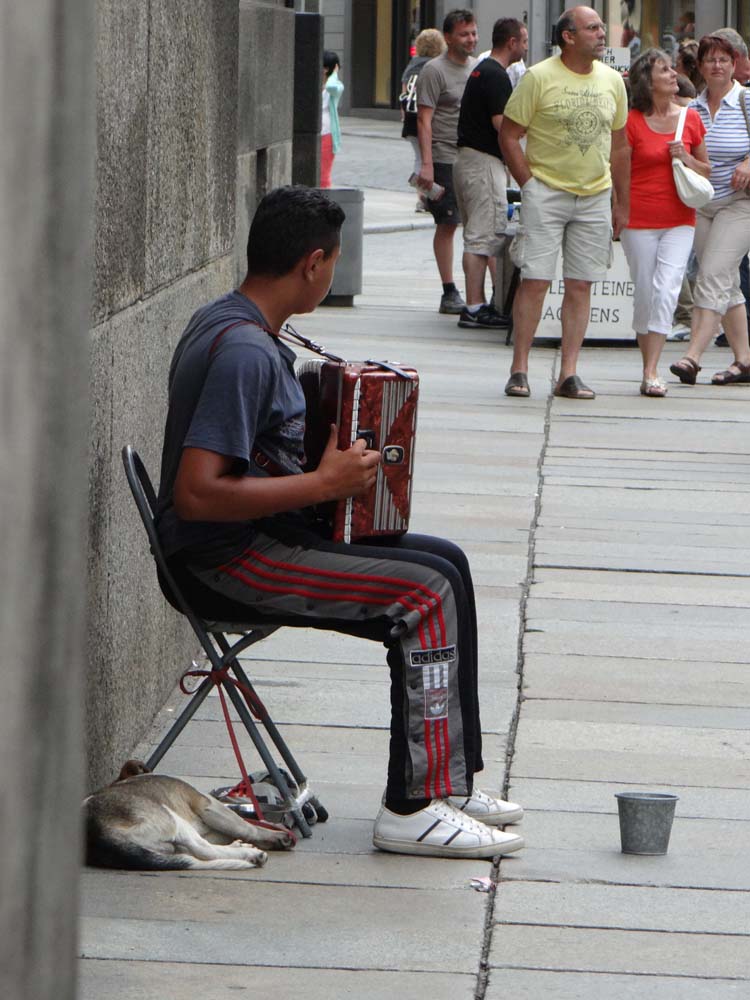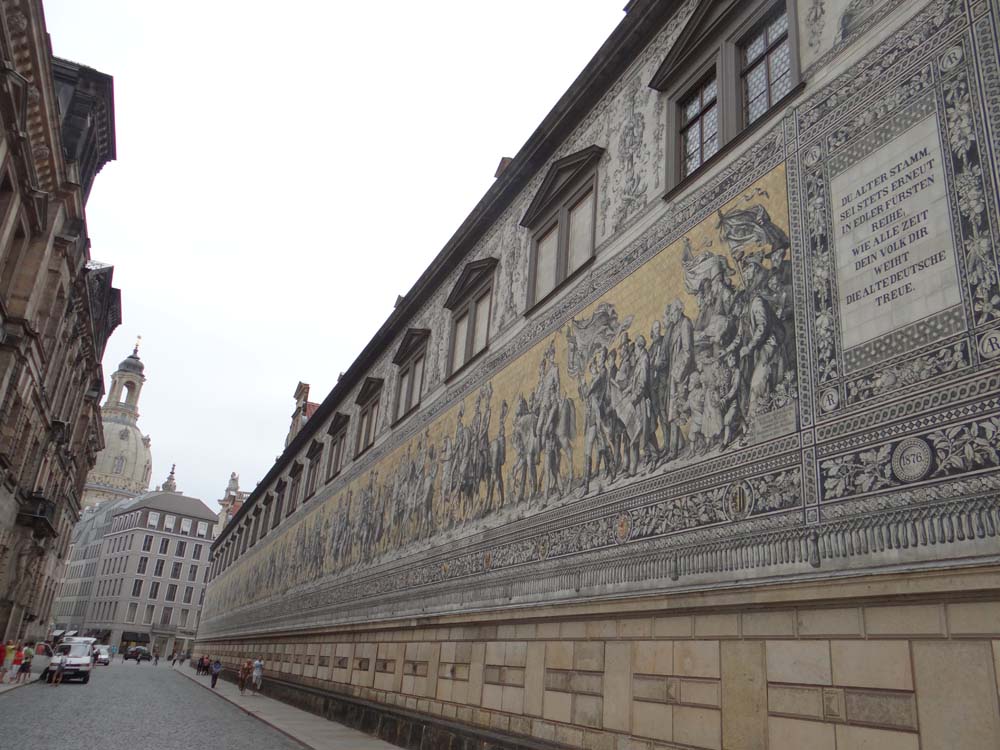 Cheers, Jay