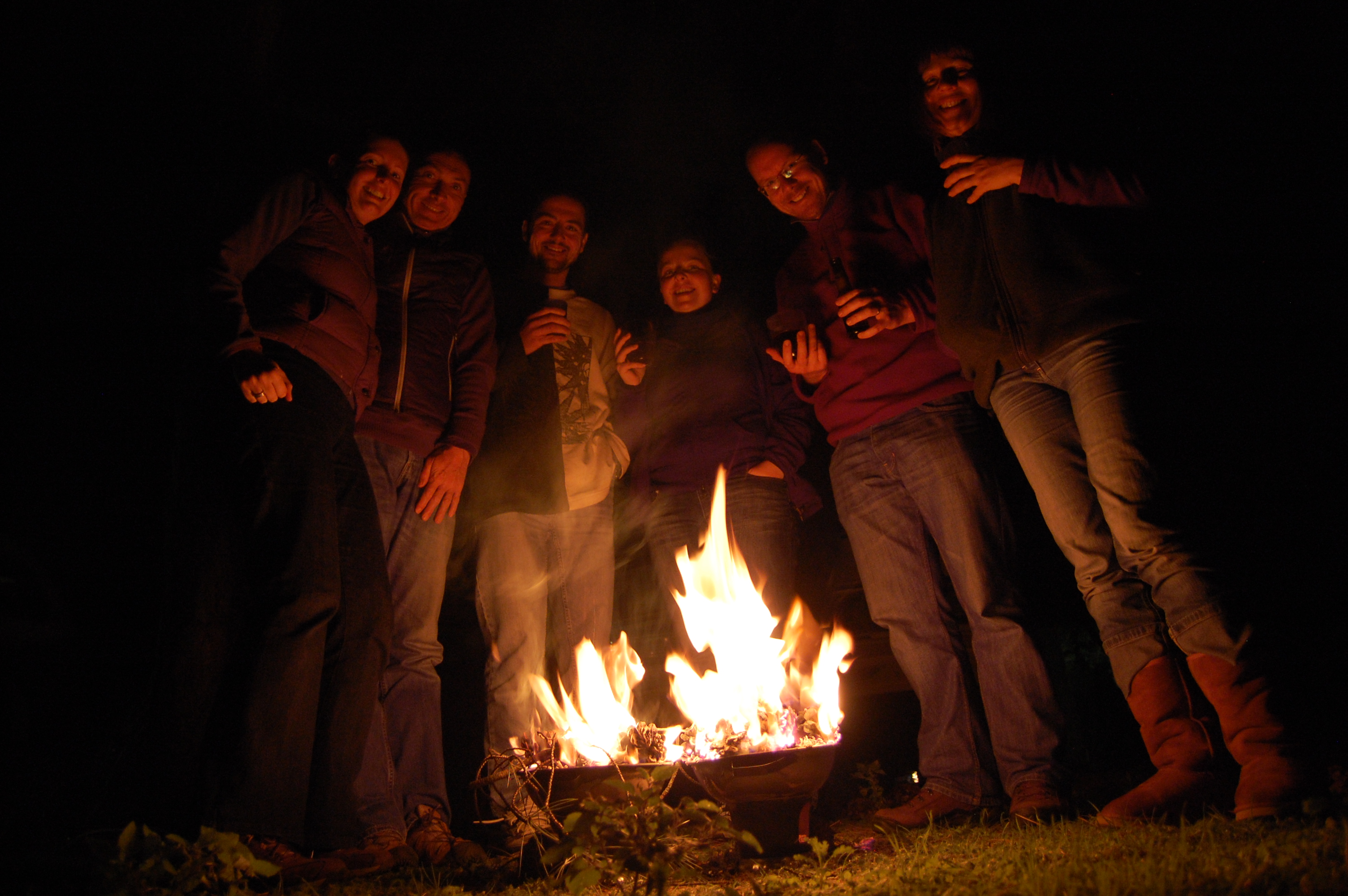 Well probably not.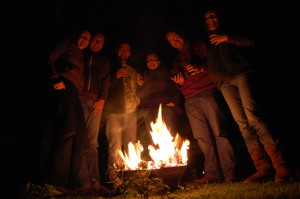 After burning loads of pine fir cones last night (the campsite it full of pine trees so we thought we'd do our bit for tidying it up) in our mini fire pits – as well as baking Camembert, roasting chestnuts and supping mulled wine. This morning we were all up bright and early for family Skype sessions. It was great to see everyone, even if the technology did let us down a bit from time to time.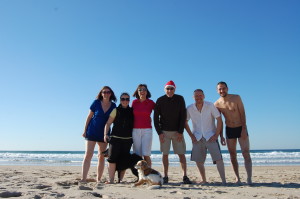 This afternoon we had a trip to the beach for a quick swim in the atlantic. It wasn't as cold as we'd expected, but there was a mighty strong current.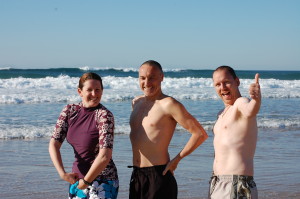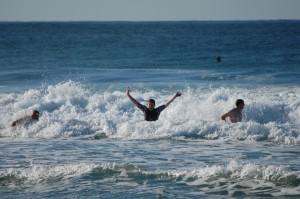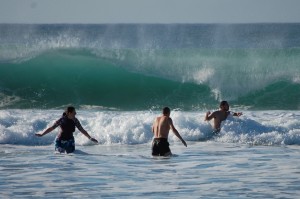 We're back at the campsite now and the BBQ is going, more cones have been collected to burn this evening and we've started on the beer and wine, all that remains is to wish you all a very Merry Christmas.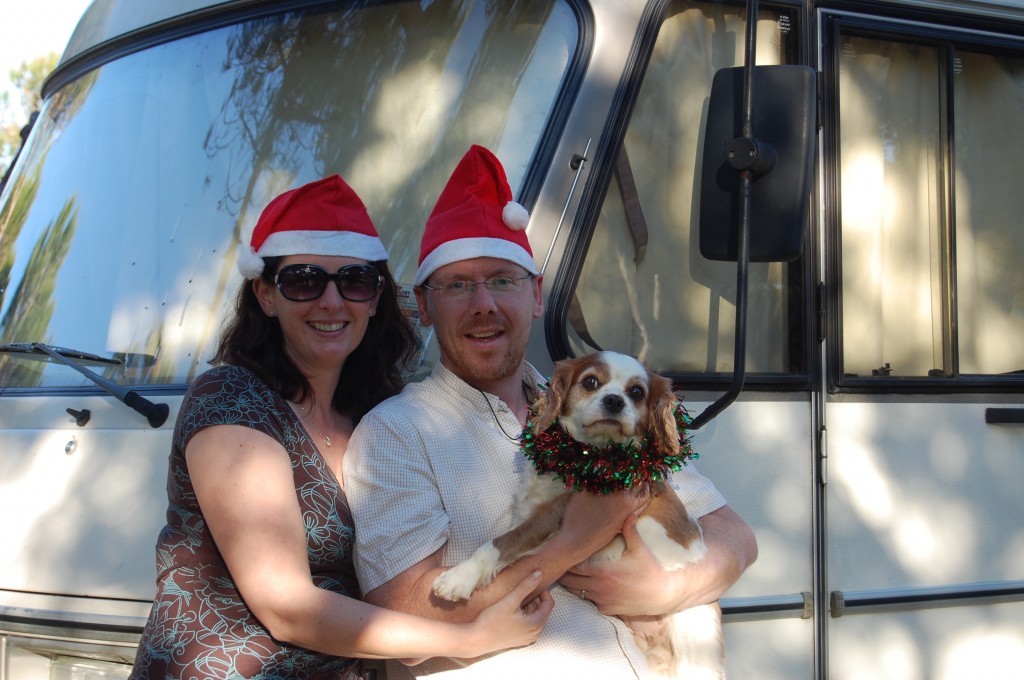 Thank for Tina for taking some great pics of us all in the sea, and for being our official Christmas portrait photographer too.