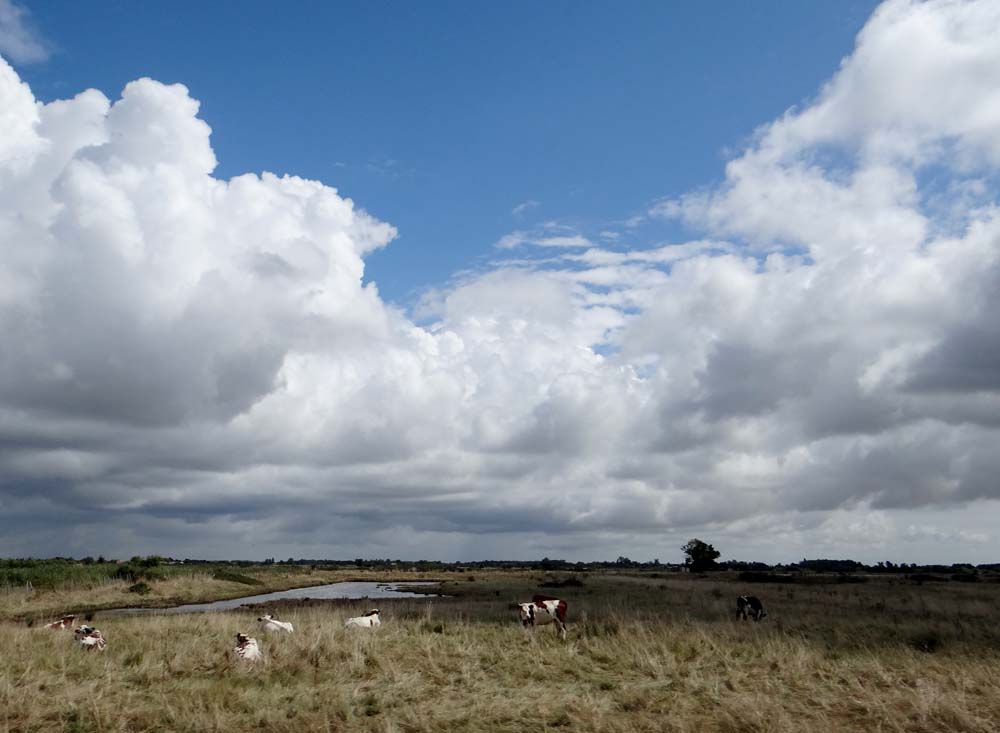 Dave the motorhome is once again in another fab French aire. This time he is looking out across a field to the boats sitting in the mud of the river Charente, as the tide has gone out. He's just down river from Rochefort in the village of Soubise (N45.92793 E1.00553).
Last night we had some great Skype sessions with our families, making the most of the free WiFi at the aire. We managed to see off our last bottle of wine and Jay polished off the Amaretti from Italy; Dave needs a supermarket shop! We finally crawled into bed just after midnight and I was up at 8.30 with the alarm to ensure I was dressed for when the chap came to collect our payment for stopping. Just after the money man left the rain started to come down, so we stayed put for a couple of hours and uploaded some more videos to our YouTube channel, answered a few emails and downloaded all the updates for our computer.
Just after 11.30 we set off, via the service point, heading for Soubise. As we climbed out of the port area Dave's fuel light came on, time to find a petrol station. Our friend Jamie, who knows a thing or two about engines, recommended we treat Dave to a few tanks of premium diesel after he spotted a plume of smoke coming from him as we drove away from their house the other day. Satnav was prodded and poked until she finally gave up and admitted that there was a Total petrol station in Royan, just along the coast, so we changed direction and headed there.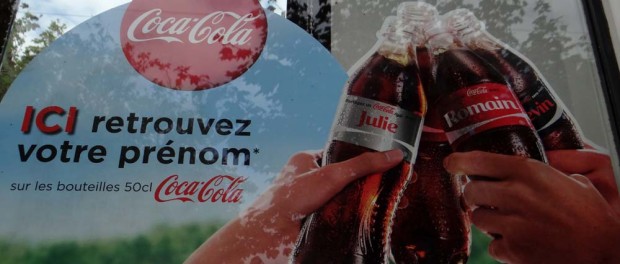 The fuel light flickered all the way, but we made it and found that it was a Total Access fuel station and because it was Sunday the prices were cheap. As we've travelled around France diesel in non-supermarket stations (supermarket ones are always about 10c a litre cheaper) has been around €1.43, today normal diesel was €1.29, and the super dooper Excellium stuff just €1.33, so we didn't feel too hard done by giving Dave a full tank of the stuff. We spotted an open supermarket, a rare sight in France on a Sunday afternoon. I piled in and picked up some essentials; bread, milk and loo roll (kitchen roll just isn't the same as we discovered over the last 24 hours!), before Dave joined a large group of motorhomes parked outside the local swimming pool (GPS for possible o/n parking in Royan: N45.62588, E1.01858).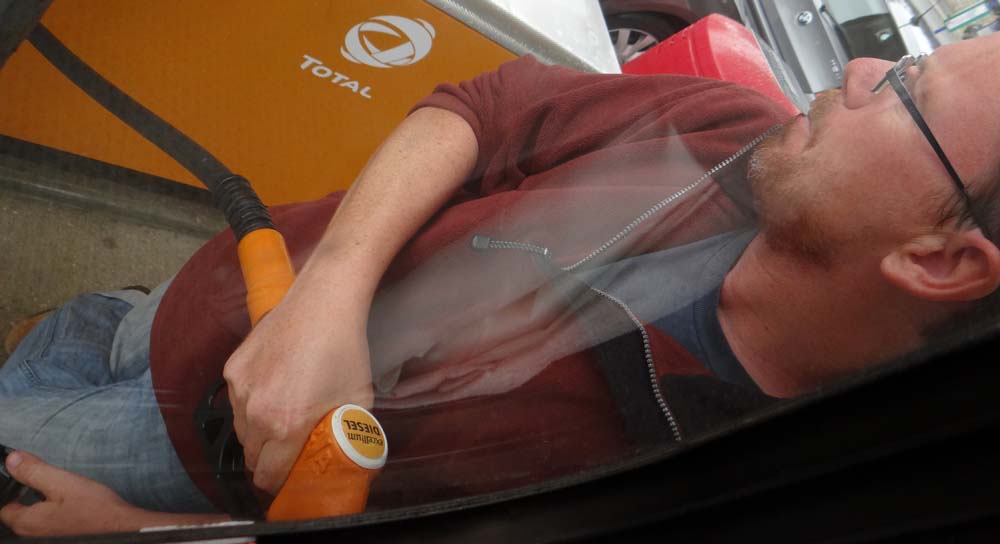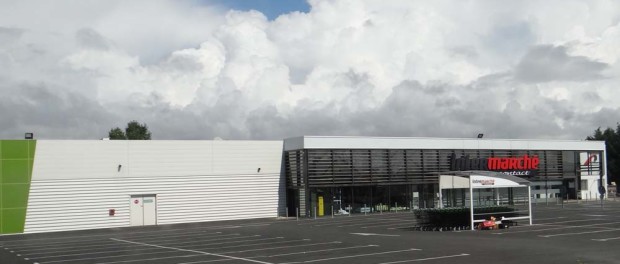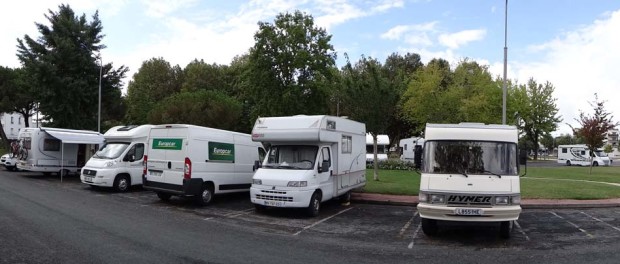 We only knew one thing about Royan, it has a concrete church. After a visit to the tourist office we were much better informed having discovered that during World War II there were two German fortresses defending the Gironde estuary, and one of these was in Royan. On 5 January 1945 a force of around 350 RAF bombers, manned by Free France crews, flattened the centre of the town in two raids. Then in April 1945 the Americans had another go at the town, this time also using napalm. Unsurprisingly only nine houses survived and over 1500 French civilians were killed. The US and UK paid to rebuild the town, most of which was done in concrete, so the church was rebuilt in concrete too as a symbol for the town.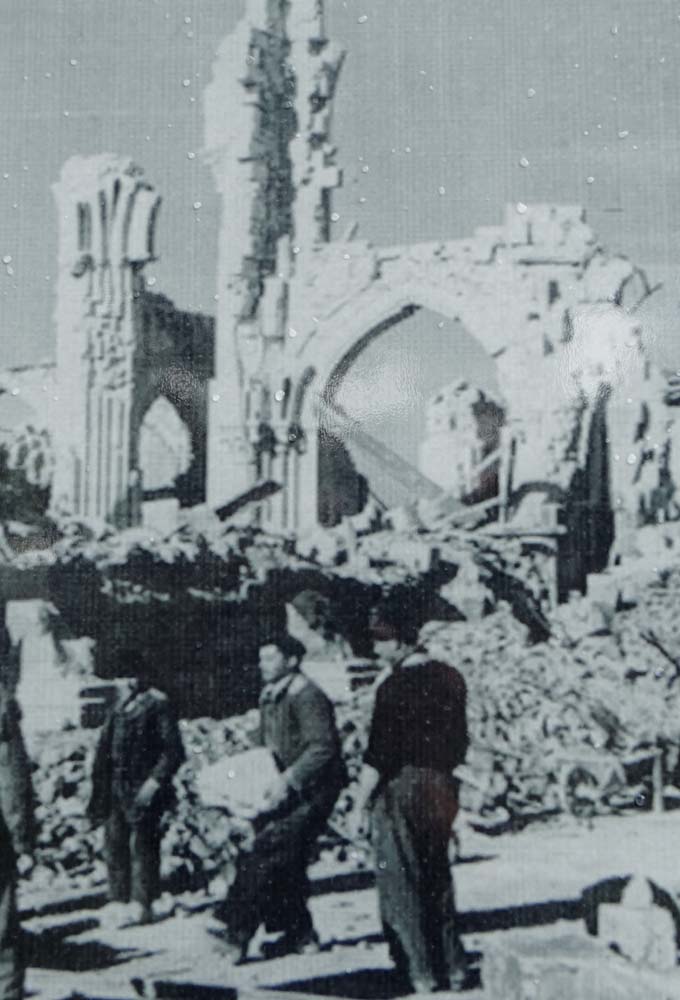 We took a stroll along the sea front with Charlie straining at his lead to get onto the huge, wide sandy beach but it's August and pooches aren't allowed on the beach – poor Charlie. The sea front is lined with low, white-washed buildings, the ground floor being shops and restaurants, above which are two or three levels of balconies for holiday apartments and hotels. Towering above all of this was the concrete church, it would have towered even more but they ran out of money so stopped building it at 35m!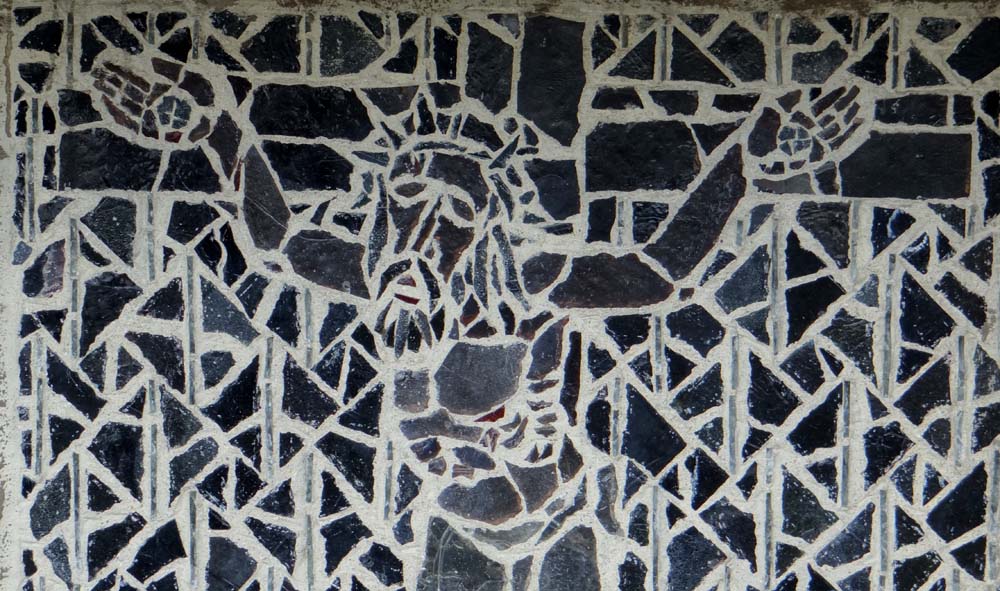 Out-Gothicing any other Gothic church I've seen, the concrete building was closed, its back half covered in scaffolding, it's crumbling. Rebar shows through the missing chunks like stitches holding it together. Even without the decay I wouldn't call it easy on the eye – maybe for this building beauty is in the eye of the beholder as the town is spending loads of money restoring it. We had a short wander around the back streets of the town, but it's Sunday and everything behind the row of souvenir shops along the front was closed so we headed back to Dave for a bite to eat.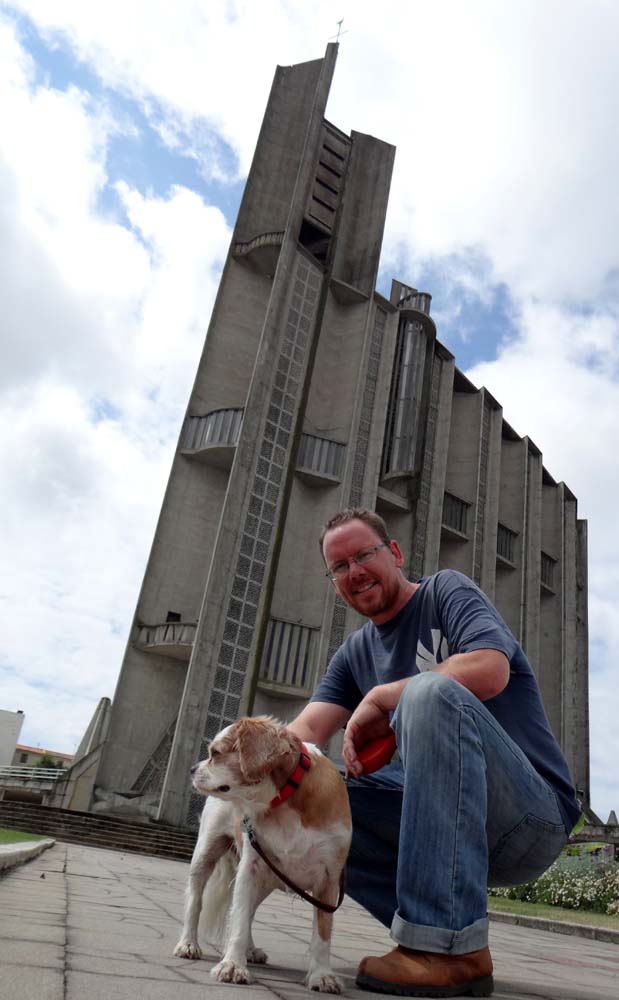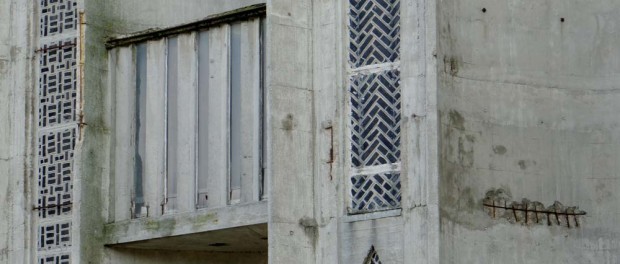 After lunch we turned Dave in the direction of Soubise and made our way over a few miles of marsh land where little huts sat selling oysters. Yes, we're in oyster country now, back near the Ile d'Oleron where Jay tried his first oyster nearly two years ago! Reaching Soubise we followed the signs for the aire, tackled the payment machine – a battle I won – and parked up. For some reason (which may be related to wine and late nights) we were both shattered, but looking out across the water the sky on the horizon was black.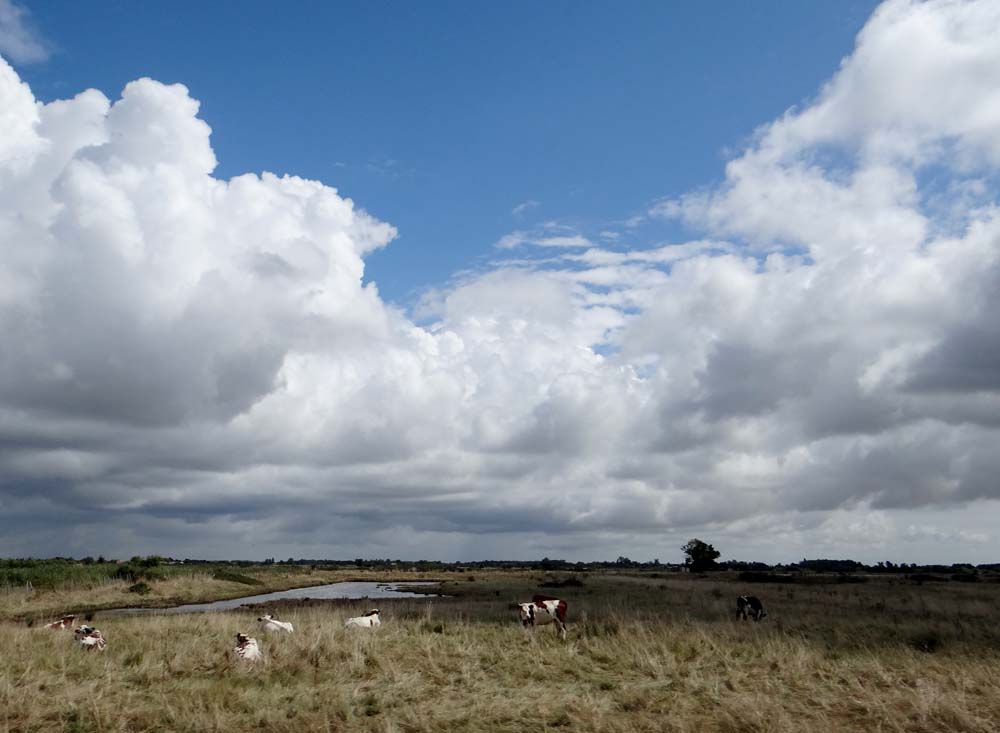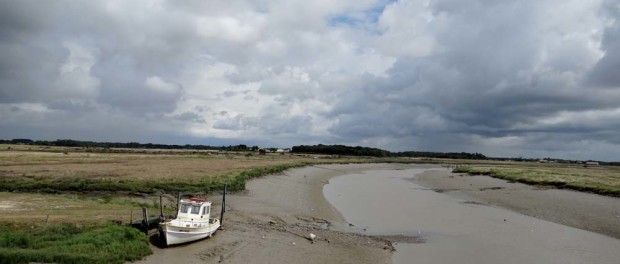 We dragged our tired behinds out for a walk so we could see the town before it started to lash it down. First we wandered over to see the boats stranded in the mud and stacked up at the marina, before a short stroll up into the town.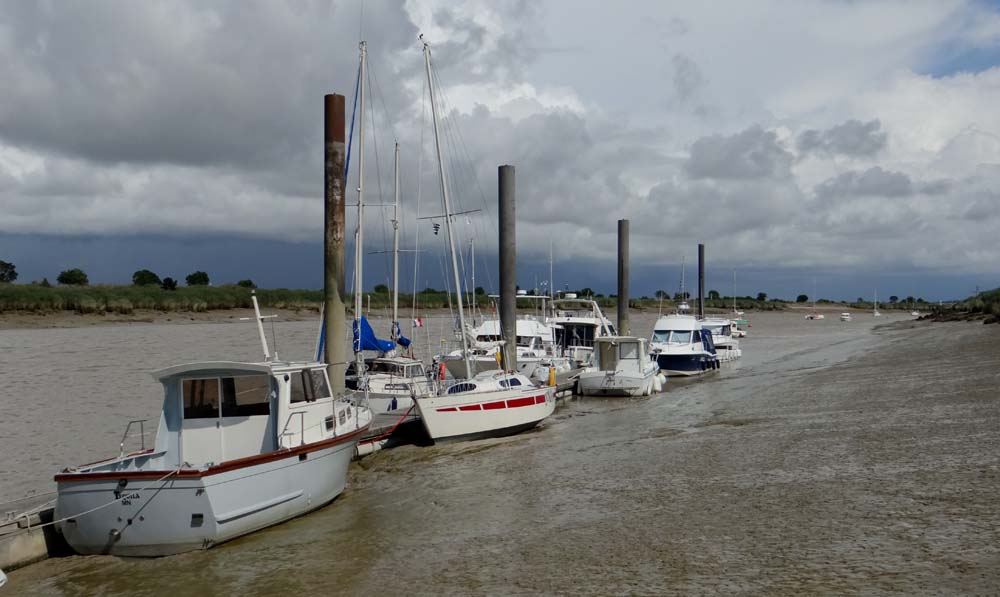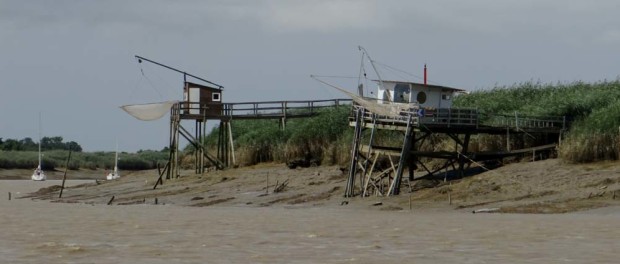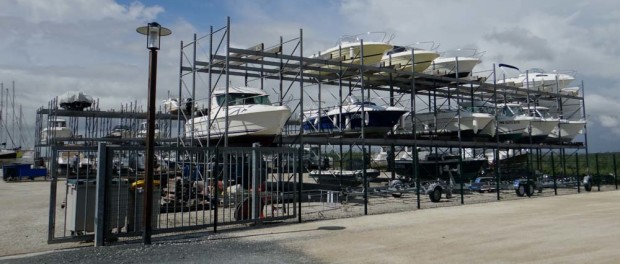 It's only a small place, but after Royan it seems old and authentic. The local church has a huge blank oval on its façade, but looking closely we could make out where letters had been chipped off it. Inside there was more destruction, a frieze around the nave bearing a coat of arms has had all the crowns scratched off it. Jay ventured into the tourist office to ask why, the response back was obvious 'La Revolution'. I'd never thought about it before, but I guess along with over-throwing the monarchy, symbols and images of them would also have destroyed. A lady in the tourist office, who we thought was a customer, turned out to be something to do with the church and gave Jay a leaflet with more information on it in English – only after we got back to Dave did we spot the €1 price on it, but she never raised the subject.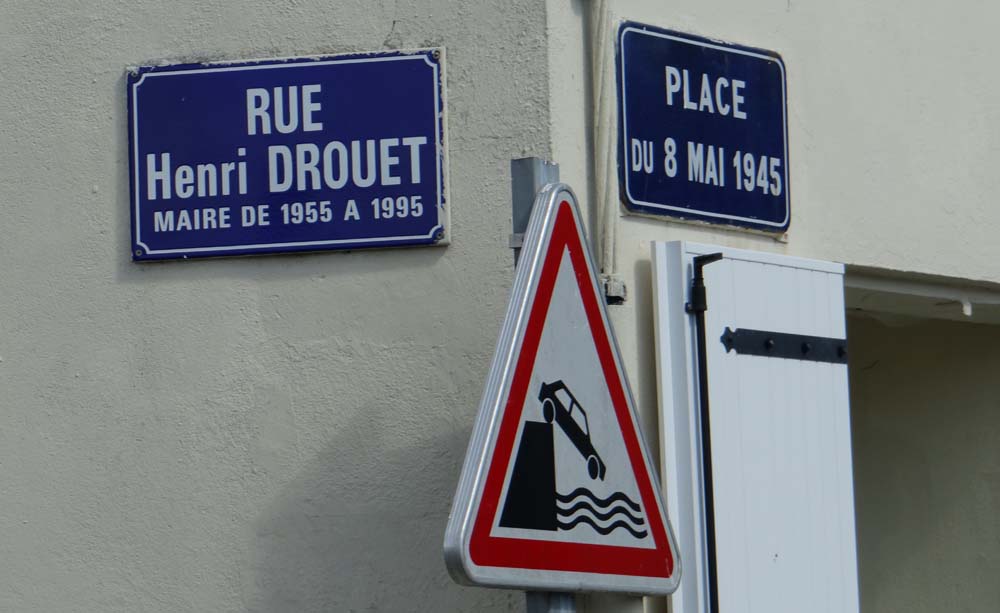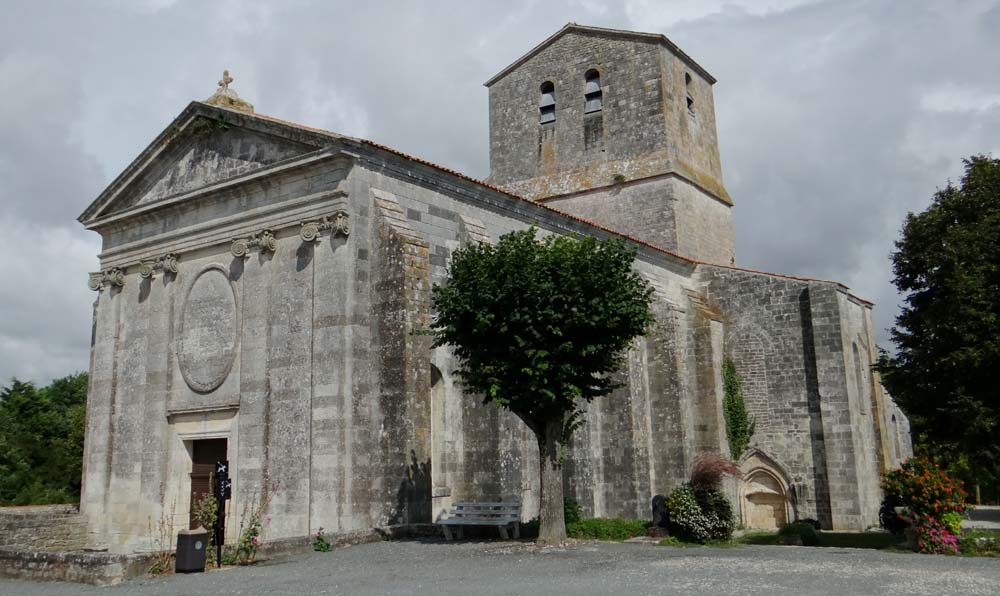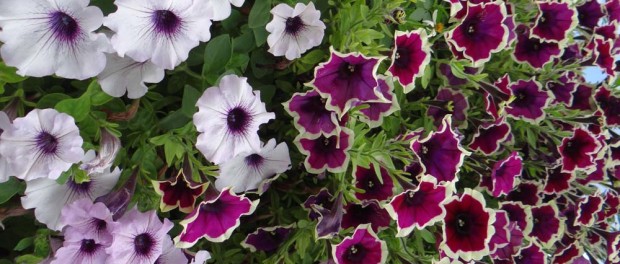 Back in Dave the threatening rain has headed inland and missed us, so we have some afternoon sunshine to chill out in and watch the world and his dog (literally) go by on the field in front of us. Tomorrow we're heading a bit further north to Niort where we hope to finally meet up with Rose and Paul from the 731Report. We've been emailing each other for months and Rose sent us tonnes of useful info of places to stay and things to see while we were touring around Italy and Greece, but our paths have never crossed. Both our adventures are coming to an end, and we're both working our way across France back to Blighty. They're going a tad faster than us as they have to sell their beloved motorhome, Wher'dmadaygo, before they hop on a plane back home to Australia. If you're thinking of getting a motorhome have a look here, she's on eBay and fully loaded with everything you'll need to tour Europe in style.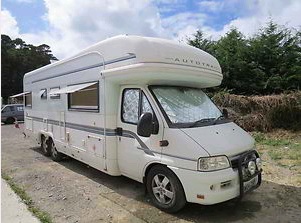 Ju x