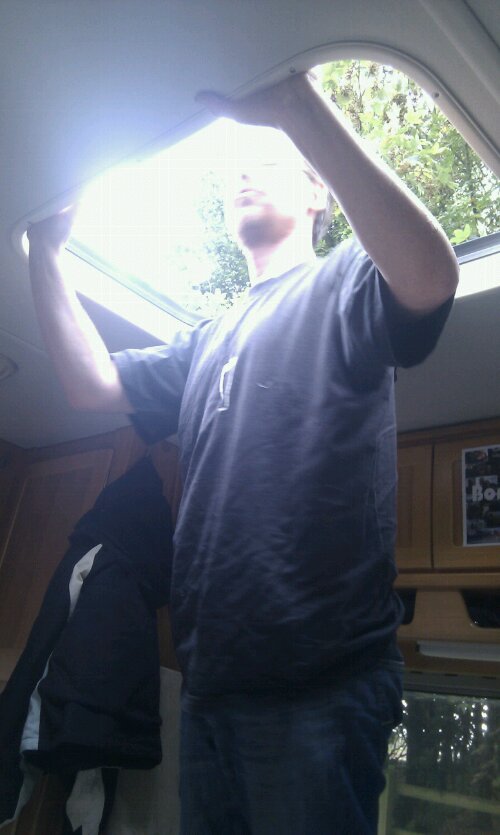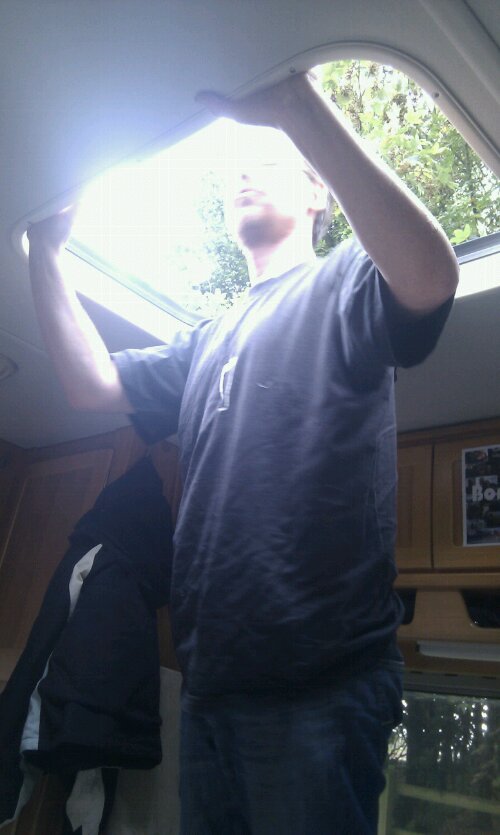 To take our mind off the fridge Dave has just blown his top – literally! As we accelerated away from the toll at Dartford crossing the skylight decided it wanted to fly – so it did. With a loud bang it shot off, took a couple of seconds (and a helpful white van man gesticulating) for us to realise what happened.
We pulled over at the first opportunity but that wasn't for about half a mile. We debated whether to call the police, but looking back down the road there were no signs of swerving vehicles, horns or screeching – hopefully it flew off towards the verge.
A few phone calls later and we're off to a motorhome dealer in Aylesbury. If he doesn't have one in stock we'll be looking for a campsite down here and a B&Q for tarpaulin as it looks like rain.