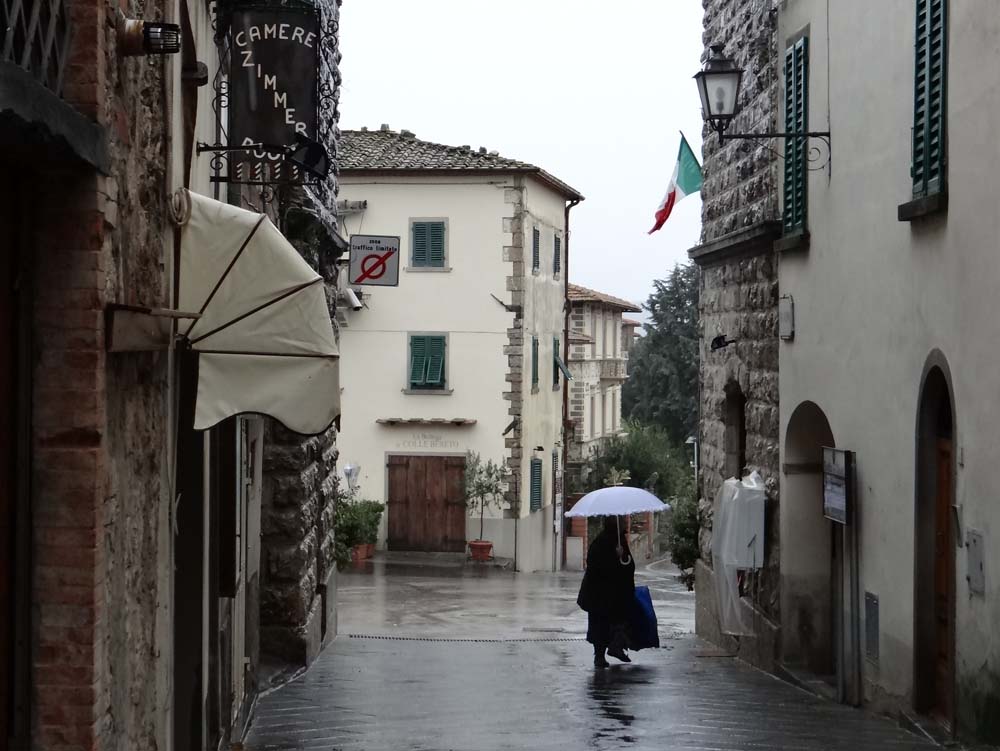 Dave the motorhome has his coat collar pulled up tight against the late autumn rain, parked in a dubiously free car park a few meters from the hill-top walls of Radda in Chianti (N43.48585 E11.37576). I say 'dubious', as we're right next to another parking area dedicated to motorhomes, but signs indicate a charge of €12 a day; both parking areas are empty but for us. From what we've read about the Italian way of life, getting away with whatever you can is deeply ingrained in the national psyche so when in Rome. It feels good.
As I write this, it's 5:30pm and pitch dark, which makes it 4:30pm at home. Visualising what would normally be a drive home from work in the dark, I again have a warm feeling inside. Not until next winter will I have that fun to look forward to.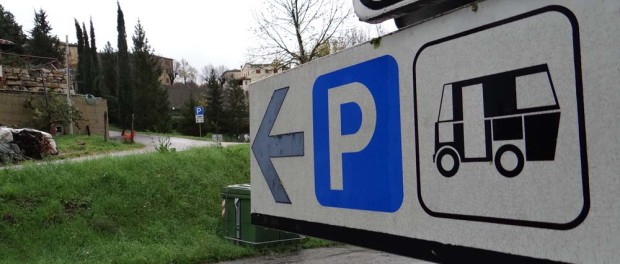 The rain continued to splatter on Dave's roof all of last night, a percussion to the deep booms of thunder above the valley, like heavy doors of some ancient citadel being slammed shut in a hurry. The feeling of being warm and dry in here is one I love, like being in a tent as a child. Dave's shell has been known to spring a leak of two from time to time, but with generous finger-smoothed helpings of see-though acid-smelling silicon he now seems water tight against the coming winter.
Waking up late, to more rain, the map came out. There are too many notes scribbled on it, showing possible places to stay, recommendations and costs. To visit them all, we'd need to be in Tuscany all winter, and to criss-cross the land, back and forth like a weaver's bobbin. Faced with this lovely problem, we picked Castellina in Chianti, one of the original Chianti region towns and a 30 minute drive away.
Travelling on the cheap, our lead-acid based electrical system isn't seeing a great deal of the Italian national grid, only getting recharged by the sun (currently on holiday, presumably in Australia) or when we run the engine. Although we sat in a shaking Dave with his lumpy power train bouncing us about for half an hour this morning in an effort to stave on flatness, we'd still not pumped much juice into the leisure battery. I fret about this battery. It runs everything in Dave,  except the fridge and water heater, and I worry we'll do it mischief by letting it get too low. Hence I foolishly failed to run the windscreen blower as much as I should, requiring a bent-double, peer-through-the-gap driving position. The road obliged to bend and twist like an angry donkey but we avoided hitting anything and I decided to hell with the battery, the fan's staying on full time when we drive again in the rain.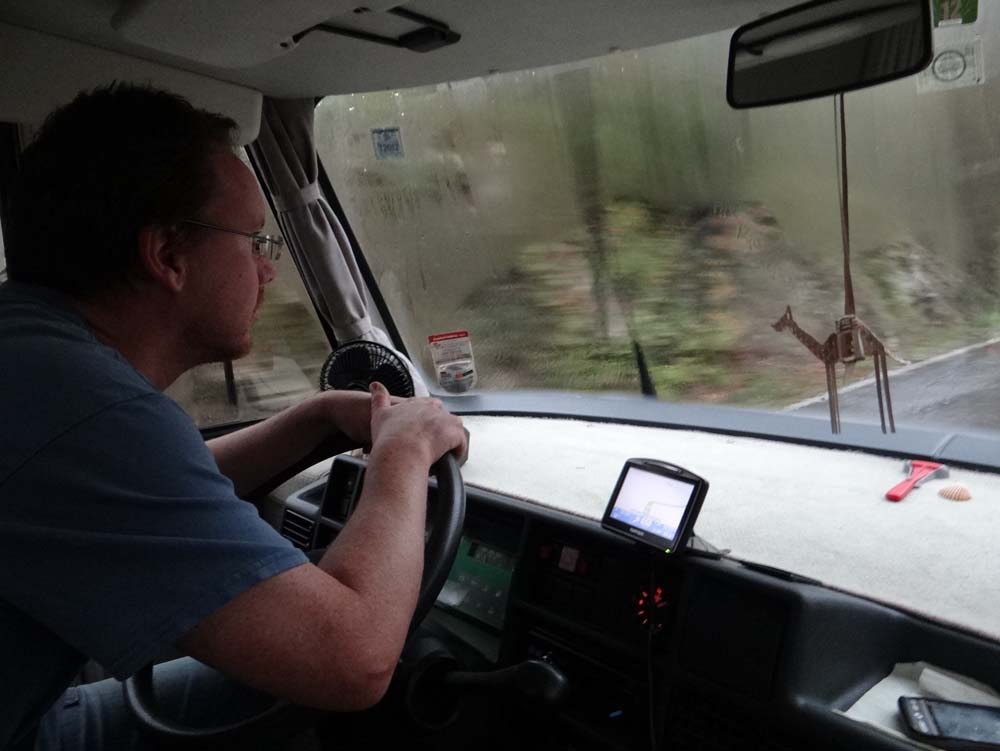 Tuscany was once solid forest, and looking around not much has changed in 2000 years. Small-scale olive and vine farming prevails, selling via local co-operatives, and in places squares of the hills have been cut away to accommodate these gnarled Mediterranean staples. On the whole, the place seems not to have changed much. The hilltop towns, once handy defensive outposts between warring city states (Florence versus Siena around here), have of course spilled outside their walls, but not by much, as evidenced by the fact our creaking hulk of a home is parked within a few seconds walk of them.
Arriving in Castellina in Chianti, we found a fabulous, flat area, completely empty and looking out over the countryside with brand new, dedicated motorhome service facilities. We pulled up next to the sign which requested €10 to park, the equivalent of two of your cheapest bottles of vino here. Feeling aggrieved to be paying so much out of season, in a completely empty car park, in the pouring rain, we puckered up and left. Next stop: here.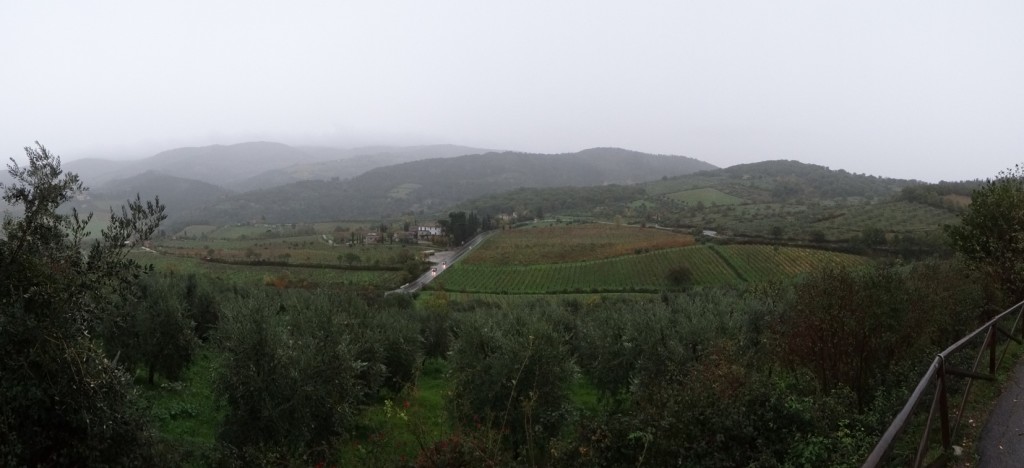 I've started reading Under The Tuscan Sun again, tempted in by warm endless summer days Frances waxes lyrical about. It has a map on the inside front cover which we excitedly stabbed out fingers at, since we're on it (nope, Dave's not drawn on it, but, well, you get the picture). This is our third best-seller stalker location, after a winter trip through Andalusia, scene of Driving Over Lemons, and spring in Provence, scene of Peter Mayle's best seller. For the third time, it's taking a degree of imagination to match up the magic of escape to foreign climes conjured up by these quill-wafting guys with the reality of off-season wandering, flitting from place to place every day or two in old Davy. Only one thing for it: we'll have to sell up all we have in Blighty some time, and buy a falling-apart place in the sun!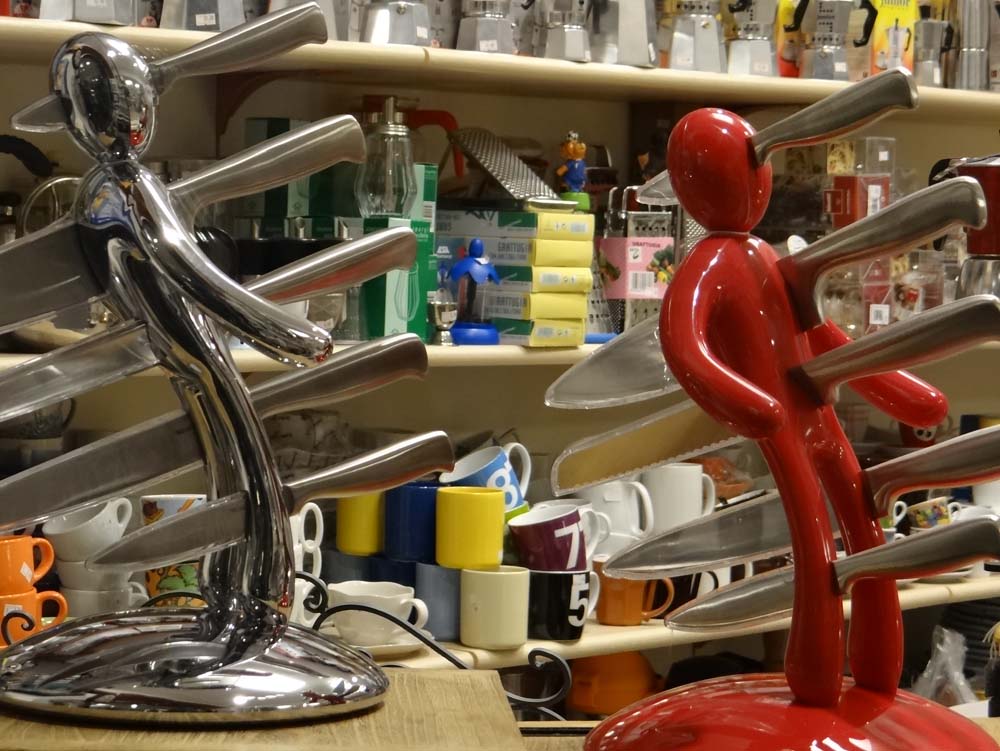 In breaks in the rain we've legged it out and into the town above us. As we've come to expect, we arrive in an Italian town any time between around 12 and 4pm, and it's shut. But for the odd screaming Ape, tiny-engined three wheel vans which fulfil the function of the Transit here, nothing moves. The stone-lined streets, worn by centuries of tourist leather, would be delightfully quiet but for the fact it's lashing it down. Ju made it into the local corner shop for milk and bread, and apart from that we've really not done much today but read and write.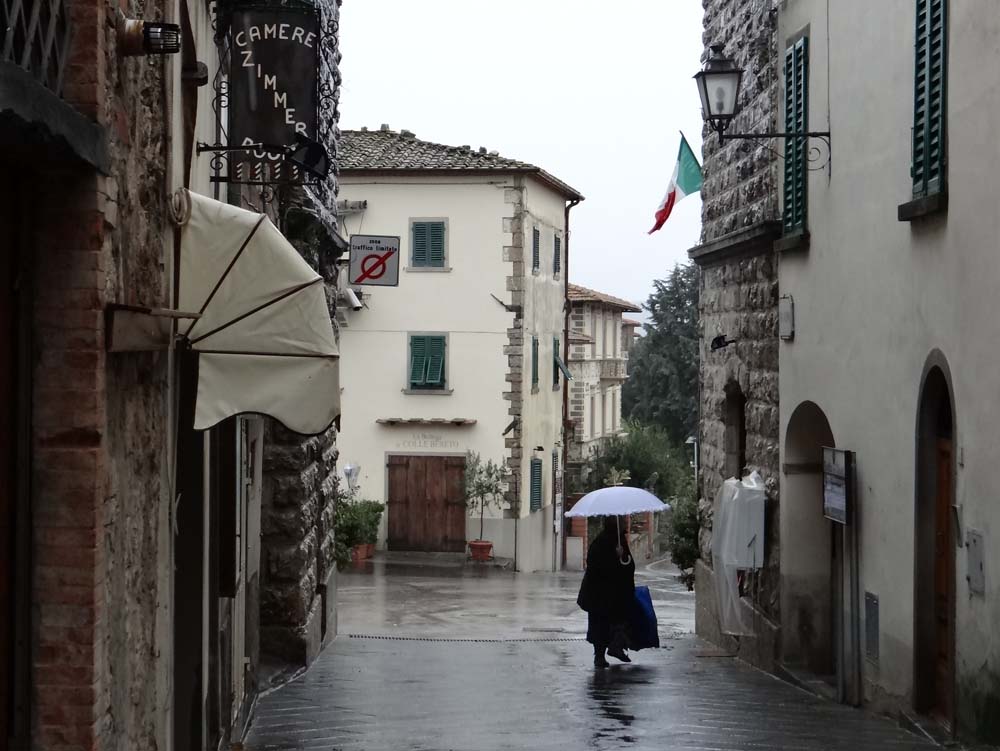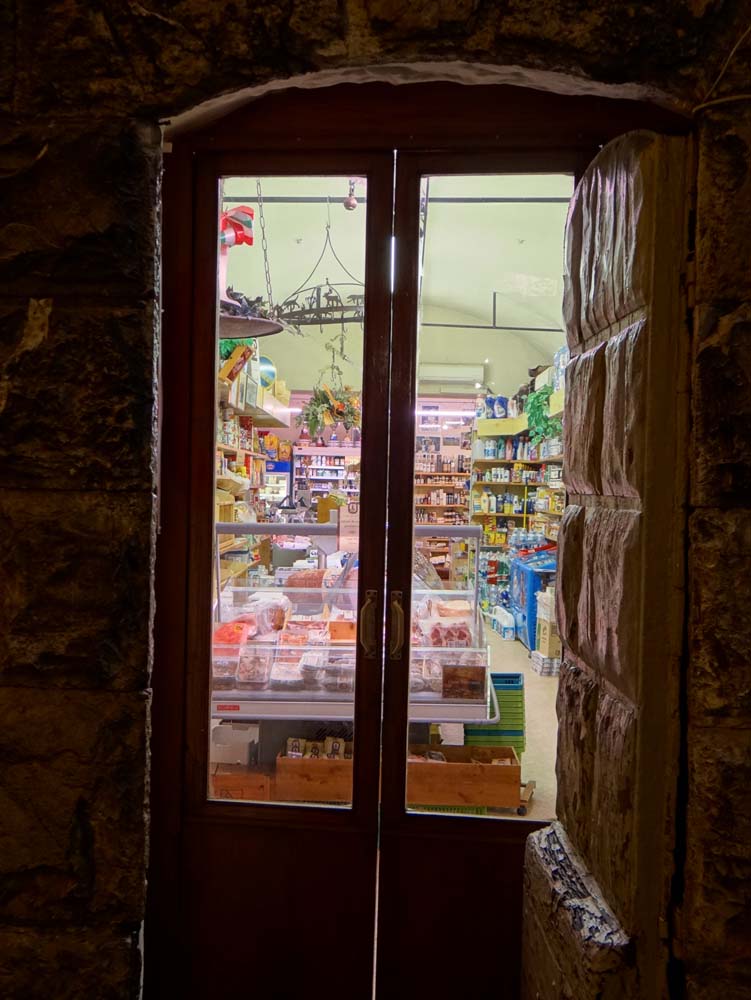 Charlie refuses to walk in the rain, wedging his front legs into the ground and staring defiantly at whoever tugs on his leash. I deposited him back in the van, where he may have regretted this course of action, as he found himself involuntarily attacking a green stink bug which dropped from the ceiling, a leaf-like bright green creature which deposits something awful-smelling onto its attacker. We worried he'd been acid-attacked until we looked it up on t'Interweb and laughed, the poor mite.
Cheers! Jay